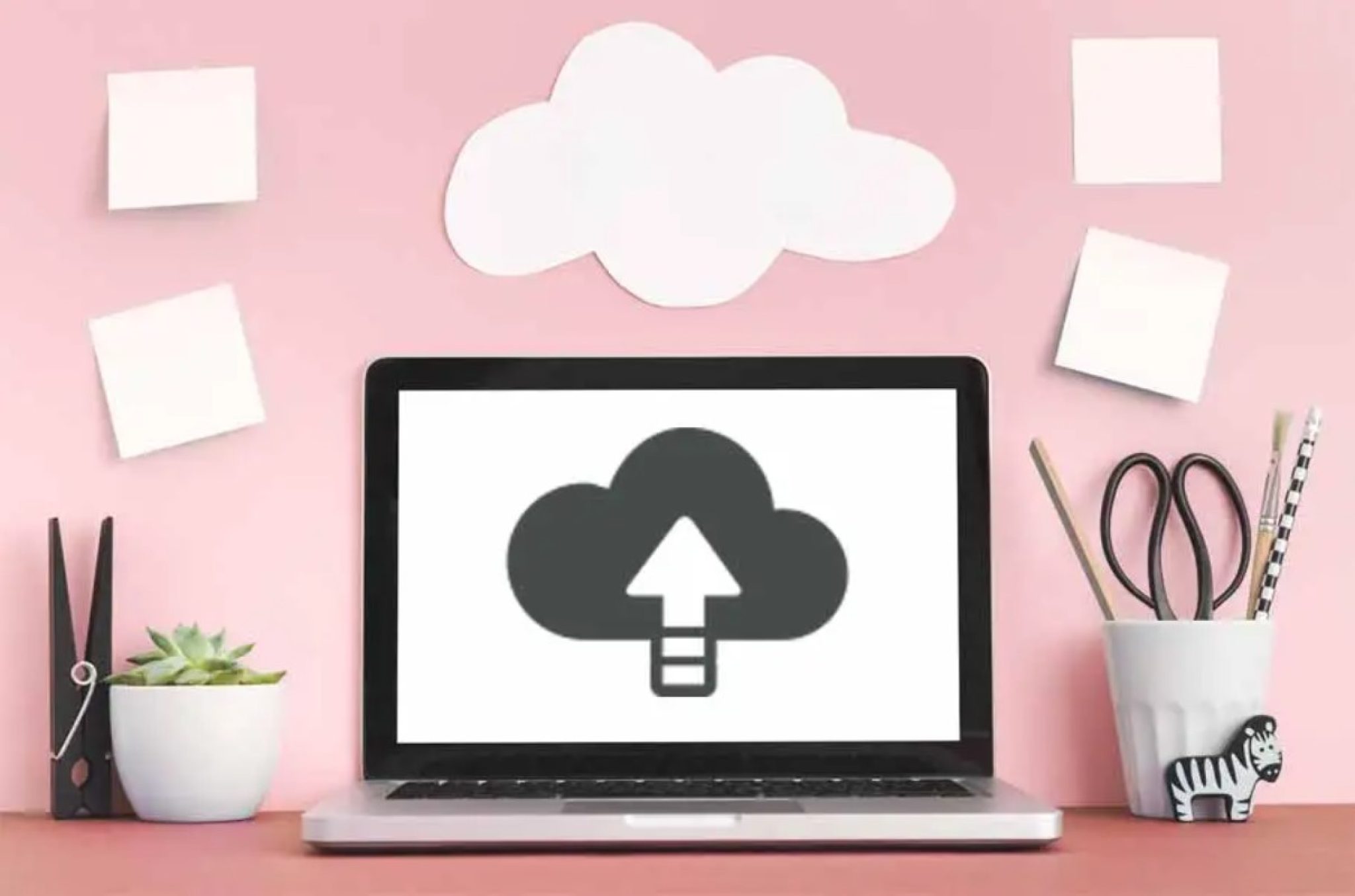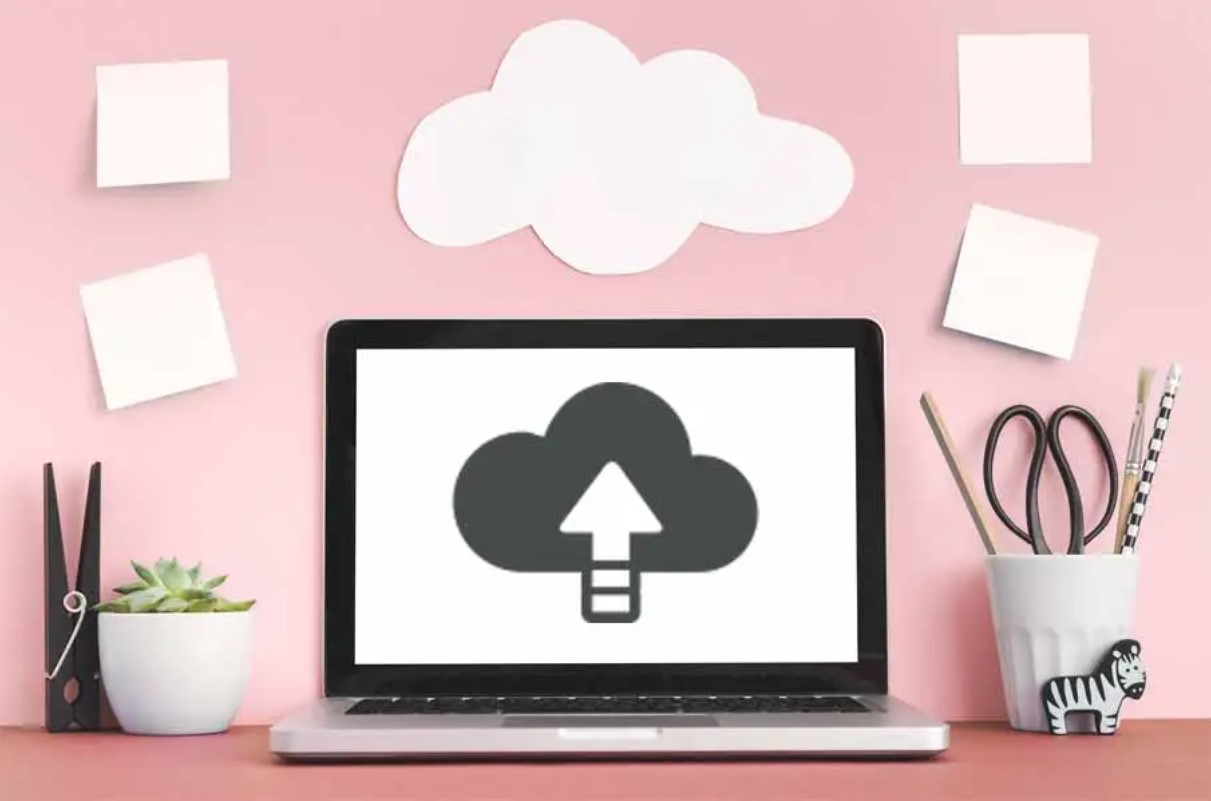 Cloud storage has made many lives a lot simpler and better. Why? The ease of having each and everything (documents, files, photos, videos and what not) in your hand anytime is nothing short of relief. In fact, it is a very good time to be using cloud storage services because finally the segregation is gone. There were days when Apple user wouldn't think about a Mac cloud storage provider other than iCloud. Now times have changed.
This article was last updated on 4 December 2023
People are more welcoming of options that serve them according to their taste, liking, preferences, and requirements. It is a good thing that Apple = iCloud or Windows = One Drive era has been long gone. Thankfully, it is an open market that is full of Mac cloud storage service providers. As a consumer, you should be precisely aware of your unique personal or business needs and requirements because there sure is a Mac cloud storage provider that's fit for you.
Note: We love iCloud, but since there is a lot you can do with your data, we think having options are always the best thing for end users.
Recommended Mac Cloud Storage Options To Use In 2017
Our superb team of Mac gurus sat together to list down the current best options available in the online storage market. We endured this pain so that you, the customer, can get the final picks without going through the trauma of research. Here's presenting our recommended Mac cloud storage picks to use in 2017;
Why Do We Need Cloud Storage For Mac Devices?
Yeah, why do we need cloud storage for Mac anyway? It is an amazing thing that the debate has already moved from 'why' to 'who.' People are no more asking why do I need Mac cloud storage, rather they are interested in knowing what the best cloud storage for Mac is. However, we decided to touch upon the 'why' question. Since it is always good to go back to our roots and revisit the basic reason for adopting a new technology or way of working. So dear readers, here is why you need a reliable Mac cloud storage provider – we are not going to enlist all reasons and benefits, just a few basic ones;
24/7 Access: Every individual owns multiple devices these days – a smartphone, laptop, work PC and so on. Another common trend is that our professional lives have entered our personal space, whether we like it or not. For instance, a journalist might get an idea of a news story while doing groceries and he would like to put it in his notes then and there so that he can look into it first thing in the office next day. You see we want all our data accessible 24/7. A Mac cloud storage space makes it happen. You can view your pictures, videos, files, documents and what not on each device you own via a cloud storage provider. So cloud storage for Mac fulfills our incessant need to access our data, information or personal collection anytime, anywhere on any device.
Safety And Security: Can you open an old college assignment that you did maybe five years ago? It can be in your laptop – wait you have changed your laptop and only transferred important files. How about in the inbox but you changed your email address after college and couldn't remember the password or the recovery email address. God, it is a mess. Well, it proves one thing i.e. it is hard to keep your files or documents safely and produce them at the hour of need. Now a college assignment isn't important but what if you require something that was created a few years ago. Your computer might crash, your phone might get stolen, you may not be able to access a particular email and so on. However, cloud storage is safest of all since its sole purpose is to store your files and folders. Online storage is your best shot at ensuring the safety and security of your files and folders for the longest time.
Remote Team Work: Cloud storage has redefined the rules of teamwork. It is now possible for many people to not be nearby or online simultaneously and still collaborate on the same project. You can share a folder with multiple people who can access it at the same time and update it at their pace. The real time sync feature allows every update to reach each time member as it is happening. So be it a college assignment or a corporate presentation, you can work with your folks by using Mac cloud storage. Remote teamwork is surely a much-needed requirement of modern workspace.
Why Is Free Not Always The Choice For You?
It is a very legit question. Why pay for something that we can have for free? Well, it is not as simple as it sounds. Although the fierce competition in Mac cloud storage market has given way to better free accounts that come with more than ever options, yet they cannot provide the perks and benefits of a paid Mac cloud storage account. However, we tend to favor cloud storage providers who offer free accounts with considerable storage space than the ones with free trail options as it allows us to assess the services better without risking any money loss. Following is our best attempt to settle the free vs. paid debate;
More space: Paid accounts come with as much space as you require, and of course, freebies are strictly limited in storage space.
More bandwidth: If you have to upload a huge file, you need better bandwidth which is only available with the paid ones.
More security: It is not like the free accounts are totally vulnerable to exploitation. However, the strict security measures taken for paid Mac cloud storage accounts are lacking in freebies.
More file versions: You can create multiple versions of a document, but complete version history is only part of paid services.
Customer service: In case, you are having trouble figuring out something, a top notch customer service will be immediately available to assist and help when you have purchased cloud storage for Mac.
Better sharing and collaboration: Paid accounts have advanced sharing and collaboration features that make teamwork extremely convenient and easy.
In short, paid cloud storage is preferred due to the reasons mentioned above. You cannot survive on the freebies anyway as they offer petite storage space that will run out too soon. Also, free Mac cloud storage accounts are temporary setup for personal users only. Businesses, no matter how small or large, cannot survive on the free accounts at all. Needless to say, we are for finding a Mac cloud storage that's not overly expensive and delivers what's expected of it.
Review Of 5 Best Mac Cloud Storage Providers
Earlier, we have given you the names with a few notable features. We know that's not enough to buy a product. Our team had many notes and highlights of these best Mac cloud storage providers. We have tried to squeeze all the information in following brief reviews of each service provider. Here we go;
iCloud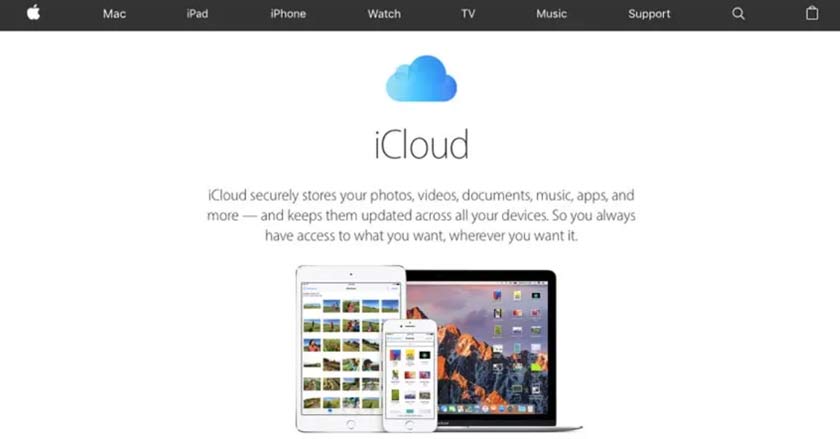 iCloud has to be part of our list since it is Apple's product and it will have benefits over others due to the shared parent company. You will love it if you are an avid Apple user as iCloud will sync contacts, calendars, and web browsing information across all devices. The sync is so advanced that you will be able to start reading the book from the same page on iPad where you left it off on Mac. However, this amazing sync feature work for inbuilt apps only. In case, you want to sync a document; you have to do it manually. Also, Apple being Apple doesn't allow file sharing among users. You can see the basic flaw why Mac users would want to get rid of iCloud and choose another option. Regarding monthly tariff, iCloud is very reasonable. It also offers a free Mac cloud storage account of 5 GB which is pretty generous.
Pricing Packages:
50GB for $0.99/month
200GB for $2.99/month
1TB for $9.99/month
2TB for $19.99/month
ZipCloud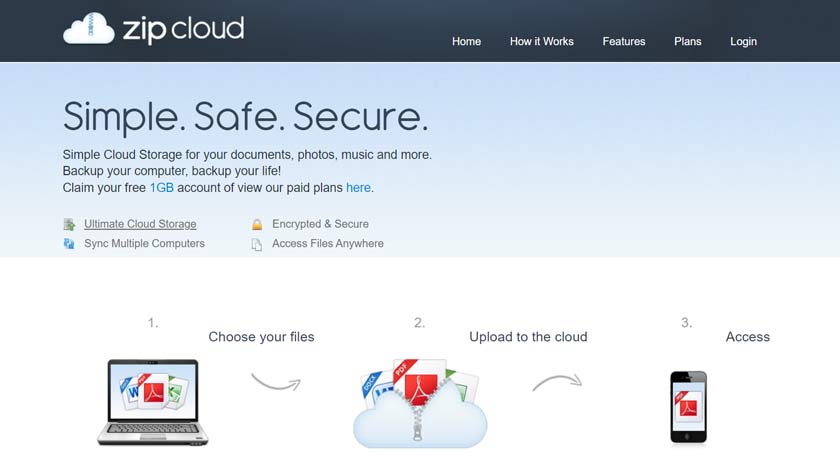 One of the first things we noticed about ZipCloud is its complex pricing packages. It offers three packages, and each one has four different payment schedule options i.e. monthly, half-yearly, yearly, bi-yearly. It is quite confusing. Also, even after so much fuss, ZipCloud is not the cheapest in the list. Also, ZipCloud has a decent 1 GB free Mac cloud storage account. The basic reason to put ZipCloud in the list is its compatibility with Mac. It understands the system and functions very smoothly. You get features like 24/7 accessibility, easy to use, automated backups, great customer support and storage space of up to 1 TB. It's the new lad in the block but worth checking out.
Pricing Packages:
Home/Pro Plan – 75GB for $10.69 a month
Premium Plan – 250GB for $11.94 a month
Ultimate Plan – 1TB for $14.44 a month
Dropbox

Dropbox is the true champ out there. It is known for seamless services across all platforms. It is a great pick for Mac users as well. Dropbox gets to work immediately and sync your data on all chosen devices. Users often brag about its nice and clean layout. Dropbox offers a free account of 2 GB, but it can be extended up to 16 GB via referrals. This generosity is not offered by other service providers at all. However, its paid package starts at 1 TB. There is no space for someone who is looking for smaller storage space caps. It is hard to find flaws in this one for sure although more options in pricing plans will be appreciated.
Pricing Packages:
Pro for individuals – 1TB for $8.25
Business for teams – unlimited space for $12.50
LiveDrive

LiveDrive is a recent addition to the world of Mac cloud storage providers. It is aimed at the businesses and professionals only. It has two pricing plans based on storage space and number of users. LiveDrive doesn't offer a free account. It allows a free trial of 14 days. It is a bit riskier option since your money is at stake and you get limited time to judge its services. We have already mentioned that service providers who offer free accounts are preferred more. However, LiveDrive is pretty smooth on Mac. It feels like the platform suits this OS and works harmoniously. Mac and LiveDrive is a great combination.
Pricing Packages:
Business Express – 2 TB for £30.00 /month (3 users)
Business Standard – 10 TB for £100.00 /month (10 users)
JustCloud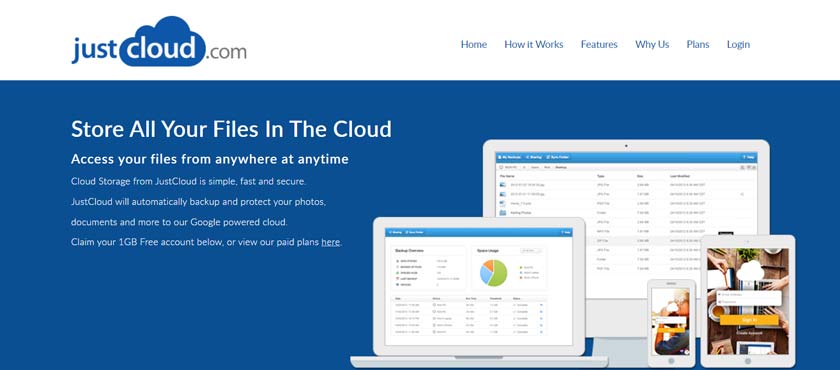 JustCloud and ZipCloud have one thing in common – their pricing plans. It is as confusing as it gets, so we will advise you check their official website for pricing information. JustCloud is one of the good picks for Mac. It performs all the functions a cloud service provider is supposed to do and then some more. JustCloud is a bit miser when it comes to offering free space as it has only 1 GB free account. However, we should give it some relaxation here considering it is not very old in the industry. You should explore this one more.
Pricing Packages:
Home/Pro Plan – 75GB for $10.69 a month
Premium Plan – 250GB for $11.94 a month
Ultimate Plan – 1TB for $14.44 a month
Verdict
Phew! We have finally reached the point where we tell you the ultimate truth. Well, it is not a secret that we never pick one Mac cloud storage provider and declare it the best. The above five names are the current strong contenders, and we are sure that no matter how particular your personal or business requirements are, you will find the best match in this list. We have chosen these Mac cloud storage providers after deliberate consideration of factors like pricing, features, goodwill, customer feedback, hands-on testing, and other intensive techniques.
However, we would love to hear if you disagree with us or want to add another service provider for Mac cloud storage in the list. Please feel free to use our comments section below.