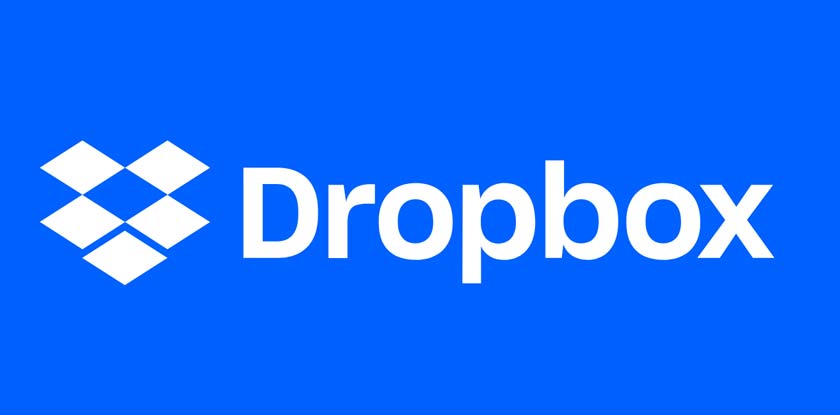 DROPBOX OVERVIEW
A startup company founded by MIT Students Arash Ferdowsi and Drew Houston in 2007, Dropbox, Inc has hitherto grown into a multinational company with specialization in cloud storage. As of now, the company owns a sizable workforce of above 700. Additionally, it enjoys a celebrated clientele of more than 275 million clients with its services.
Considering its widespread global presence, these numbers are only expected to rise exceptionally in the better future. Among the many awards it won its services include MacWorld's Editor's Choice and Crunchie Best Internet Application in 2009, both in 2009. Additionally, it has also been the recipient of 2012 TechCrunch Startup of the year.
This article was last updated on 28 September 2023
WHAT IS DROPBOX?
Put into simple words, Dropbox offers the service to host your digital files over the cloud. As soon as you create an account with this online backup service provider, you get entitled to use 2GB data for file storage. It offers useful client software for file collaboration and sharing, which you can run multiple OS including Windows, Linux, and Mac. Not surprisingly, you can also use it on your iOS and Android, and Blackberry based mobile devices.
DOWNLOAD DROPBOX
To use it, you just need to download Dropbox and install its application on your personal computer. Whatever files you put in your Dropbox folder, they get synchronized automatically to your online account through cloud. Hence, anyone with whom you share these files, can easily accessible them remotely. This ability to synchronize files over the cloud has contributed immensely in worldwide embracement of Dropbox for business and other individual tasks.
DROPBOX ADVANTAGES
Owing to its ease of use, and simplicity, Dropbox is a hot property nowadays in both the public and sector, such as in educational institutes, post offices, banks, computer labs, etc. You can edit Dropbox files while offline and the changes will be synced automatically as soon as the device is connected to internet. Moreover, every person with whom the file has been shared gets automatic update on its edit.
While you put any file in your Dropbox folder, it gets synced automatically with all your internet connected devices. As an additional benefit, you can share Dropbox photos, videos etc with a non Dropbox user as well. More than being a consumer market service, it is a popular product among the enterprises has given an unprecedented rise to the trend of IT consumerization.
You might have gone through many Dropbox reviews earlier as well. However, if you are still raring to find more of it before choosing your cloud storage provider, PrivacyCritic brings forth you the detailed inspection into this renowned online backup service.
DROPBOX FEATURES
Are you still deciding which cloud storage could help you save your confidential data the better and more secure way? If yes, then numerous Dropbox features may well help you make up your mind to prefer it to its competitors. PrivacyCritic gives a quick roundup of all its features right here.
BACKUP
File storage
Automatic organization & back-up
Online back-up & file recovery
Efficient syncing
Encryption
SHARING
File Sharing
Large file sharing
ACCESS
Any device accessibility
Preview & download
Automatic updates
Offline access
SECURITY
256-bit AES encryption security
Manually set bandwidths
SPECIFICATION
Available for Windows Vista/7/8, Mac OS X 10.4+, Linux
Space up to 1 TB
Can be used simultaneously by multiple computers
Support for multiple mobile OS – Android, iOS, Blackberry
RESTORATION
30 days or unlimited pack for recovery of previous file versions
Recovery of deleted files within 30 days
DROPBOX FOR HOME AND BUSINESS
Dropbox is an ideal service for personal use and at work. Even while in office, you can use your personal account to store files if you want to restrict those files within yourself. However, for sharing the files with others, it is better to opt for Dropbox for business owing to its multifarious capabilities.
DROPBOX FOR PERSONAL USE
Dropbox offers its services as a freemium model, which makes it suitable for both for personal and professional use. For home users, it offers 2GB storage space soon after creating accounting in it. However, if you feel this much space less sufficient to store your files, you can always get additional storage by using its specific programs and features, as given below:
For every friend that creates a Dropbox account on your recommendation, you get 500MB additional space. However, at the most you can get 16GB space from 32 referrals from this program.
If you link your Dropbox account to social networking sites, you will get additional 125 MB storage space for each such site.
If you enable the 'camera upload' functionality to backup your videos and images from mobile devices to cloud, it helps you get additional 3 GB.
By simply taking Dropbox Basics tour gives you an added 250 MB
Hence, you can get plenty of extra storage space by following few beneficial programs from Dropbox.
DROPBOX FOR BUSINESS
Small and big enterprises are using Dropbox as an effectual part of their revenue team. Currently, above 130,000 companies are benefiting from its service by storing, sharing and syncing their image files, docs, and videos.
Team folder
In its effort to help the corporate even more, it has recently introduced a Team Folder. Dropbox allows this folder and the contained sub-folders to be shared automatically with all the team members within an organization. Additionally, you can also share its folder with external collaborators when required.
Group sharing
For more transparency, you can create a group consisting of the team members and share any file or folder with the entire group through a single click, instead of adding each one separately.
Restricted control
Depending on the sensitivity of the folder data, Dropbox allows the team members to provide granular control only to selected few.
Whether you use Dropbox for business or for personal use, you can avail its facilities through a number of ways including web, mobile apps, and applications for iOS, Mac, Linux as well as Windows.
Dropbox vs competitors
Comparing to its competitors, such as Google Drive, Box, Copy, or Amazon Cloud Drive, Dropbox holds an upper hand in terms of extra free storage, thanks to its multiple programs. Elegant and simple design helps users to master its service the better way. Moreover, its desktop applications can blend you the file system on your computer easily.
However, as a downside, Dropbox still lags behind in its website, which is a bit complex to navigate. It lags behind in providing proper control on the display of files. Collaboration is another aspect where it needs to capitalize. Ahead of giving access to files, it would be even better if it offers file editing tools, and a feature to check other users who are editing those files simultaneously in real time. Most of its main rivals like Google Drive are already offering such facilities.
Still, considering its multifarious benefits, Dropbox still rules the roost and scores better in terms of storage, service, sharing, and synchronization.
GREAT DROPBOX FEATURES THAT WE LOVE
Here is a quick Dropbox review of some of its main and advanced features. All these points altogether make the service the most preferred one among the users worldwide.
Free client software download
Whether you are using Windows, Mac, iOS device or an android device, you can download the Dropbox software in all. It gives you 2GB storage space right at the time of signing up. If you want more, you can opt for its paid plans, or join its referral programs that provides your 500MB for every of your recommended user opting for plans up to 16 GB.
Selective sync
This feature lets you choose the Dropbox folders that you wish to sync with your computer, and those that you want to keep only online. For instance, you can disable a large media file from syncing with your PC, but you can still access it from your office laptop. This feature is the best to store archival files and folders that are not in use.
Sync your personal and professional Dropboxes
It sets you free from logging in and out of your personal and work Dropbox folders to switch over between different data types like presentations, images, texts, etc. You simply need to do a Dropbox login from both the accounts while using it first time on your device.
Delete folder remotely
There is always the apprehension of getting your important data into wrong hands If you ever happen to lose your mobile device or laptop. Thankfully, Remote wipes helps you delete your Dropbox folder in any such occurrence from a linked device.
DROPBOX PRICING AND PLANS
Compared to other providers, Dropbox is much affordable and ensures due value for your money. Here are its simple yet useful plans:
Free version offers 2 GB free storage
Monthly plan for $9.99 per month
Annual plan for $99 per year
Basic Plan
The Dropbox Basic plan is free of cost and offers you 2 GB space. You can increase this space exceptionally as you go on to participate in its various programs, including the referral one. If you want to store your personal files or have limited storage requirement, this plan would suit your requirement the best way.
Dropbox Pro
Once you are satisfied with the Basic Plan and wish to gain access to its advanced features, you can always upgrade to its paid plan, Dropbox Pro. While the monthly plan is available at $9.99 per month, you can also choose for its annual plan, which you can buy for $99.99 per year. Needless to say, the annual plan is a smarter choice considering the 17% savings it allows over the monthly plan, which could have cost you $119.88 per year otherwise. The Pro version allows you to benefit from multiple sharing options and provides 1000GB storage space. For business purpose, up to 1TB (1000 GB) space is indeed lucrative and worthy buying.
Signup today!
Dropbox is among the most simple, elegant and user-friendly service for cloud-based file storage, sharing and synchronization. Immaterial of the device you use, you can remain connected with your online data and can modify it while on the go. While free account entitles you to get 2GB space, you can gain up to 1TB of space through its paid plan.
Additionally, its various programs help you gain excess of storage space. With such a bouquet of plus points to its credit, there is every reason for you to signup with Dropbox right now and start availing its magical services – convenient and simple to use.
DROPBOX REVIEW
Dropbox is a free off-site server for file storage and sharing. It is an undisputed leader in the world of cloud storage, thanks to its automatic, well-equipped, and cloud-based file synchronizing services. Moreover, with 1TB online data backup, the Dropbox Pro lets you satisfy your requirements regarding massive data storage. However, certain demerits like lack of apt support and no advanced tools for collaboration often give its competitors a reason to march ahead in the race of supremacy.
PROS
2GB of free cloud storage
256 bit AES encryption security
Powerful synchronization
Efficient and secure sharing
30-day file versioning available
Automatic and incremental backups
Accessible from all devices & OS
Fair refund policy based on usage
CONS
Dropbox lacks support of private encryption keys creation that is integral in today's advance business environment
It synchronizes files stored only in a single folder
You would require an advance setup to configure file synching with any other folder
With Dropbox it is difficult to collaborate on files synchronously with others
It is often difficult to get the exact location of an uploaded file.