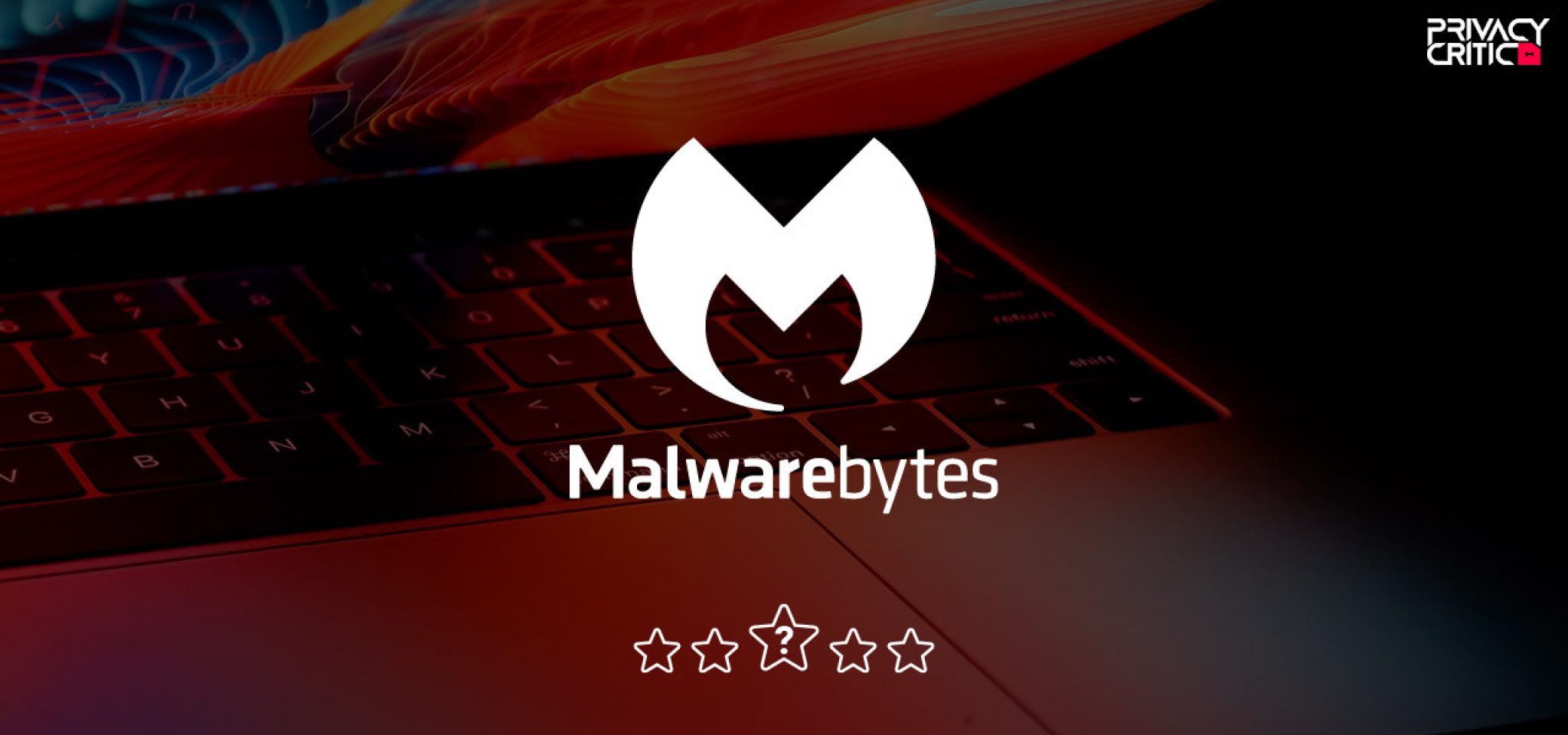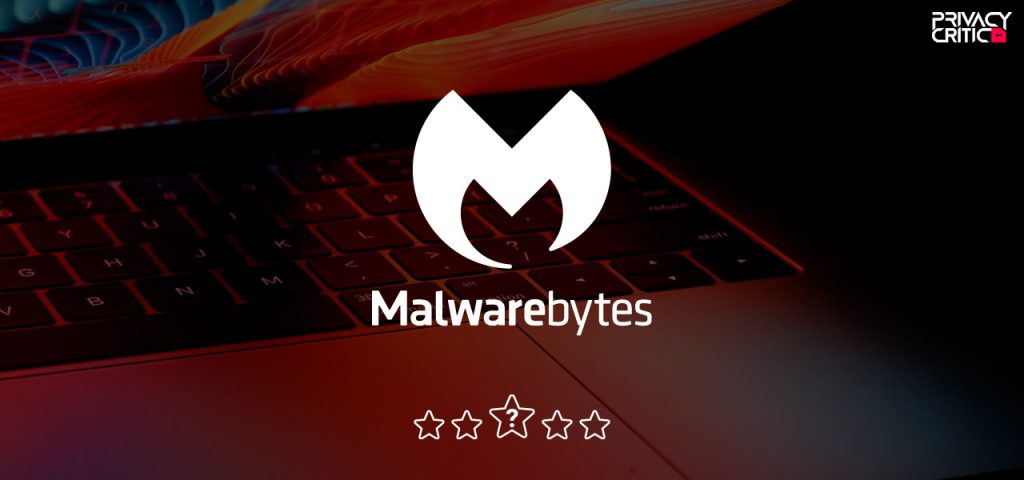 Are you looking for Malwarebytes reviews? Our lives are becoming more integrated with the internet and digital devices. That comes with some threats, as everything in life does. Malware and Viruses are a massive threat in the digital world, but how do you stay protected from something you can't see coming? You can use Malwarebytes antimalware! That's where our Malware bytes reviews come in.
These Malwarebytes reviews include an overview of the company, pricing, security, performance, getting started, features, usability, device compatibility, customer service, and lastly, comparisons to other anti-malware software.
BUY NOW
FREE TRIAL + 25% COUPON DISCOUNT
Free Trial and 25% coupon discount in case of upgrade to pro version, exclusive for our readers!
Overview
Malwarebytes, once known as Malwarebytes anti-malware, was first released in 2006. Therefore, they are a large company with global offices in Sydney, Australia, Tallinn, Estonia, Cork, Ireland, Clearwater, Florida and Santa Clara, California. Their mission is to rid the world of malware, a challenging mission. Primarily, Malwarebytes Scans and removes malware from your devices. On December 8th 2016, they released their 3.0 version, which covered malware and ransomware, exploit, and malicious websites.
Is Malwarebytes safe? We would agree that it is one of the safest. Is Malwarebytes good for this day and age? Of course, its best to stay safe online and prevent threats.
Pricing
Depending on what you're looking for, they offer multiple plans, including personal and business ones. So let's start by discussing the personal plans on this Malware bytes reviews.
Personal
For the personal option, you get to choose from three different plans. Two of these, you get only premium; however, the final plan includes premium and privacy. For the premium, there is the monthly plan and the yearly plan. For the premium+privacy, you are also charged yearly.
The monthly plan will cost you one USD a month and can only be used by one user. This includes a 60-day money-back guarantee. Next, there is the yearly plan for premium only. This plan will cost you 2.33 USD a month and charge you 28 USD annually. It comes with a 60-day money-back guarantee and can be used by up to five devices, which is a lot more than the first plan considering the low price.
Both of these currently have a 60% discount. With these plans, you get Malwarebytes premium and Malwarebytes browser guard.
Next, in this Malware bytes reviews, let's move on to the final plan in the personal section. This is also a yearly plan; however, you get the privacy feature too; let's dig further into what this means. As mentioned above, you benefit from their premium features and browser guard features with the premium plans. So with privacy, you get those features too, which is a VPN! I thought this was a great deal for people who don't use VPNs already as it is not too costly, and who better to trust for a VPN than an anti-malware company that already specialise in keeping you secure online.
Now in these Malwarebytes reviews, let's get into the pricing for this plan. Monthly it will cost you 3.33 USD and will charge you 39.99 yearly. They offer a 60-day money-back guarantee and can use up to five devices.
Business
Next up in this Malwarebytes reviews, we have the business plans. The prices they offer here depend on how many devices you need. Firstly they have Malwarebytes for teams for 1-9 devices and is recommended for small businesses. You get some core features, and the application works for Windows, Mac, Android and Chrome. This will cost you 49.99 USD per device per year.
Next, they have Malwarebytes Endpoint protection, suitable for small to medium-sized businesses. This has added a couple more core features and will cost you 52.49 USD per device per year. Also, within this device section, you can get the Malwarebytes Endpoint detection and response. This will cost you 63.74 USD a month per device per year. With this, you get even more features than the other two. The device range is from 10-99 devices per business.
There is also the version for 100+ devices for small to medium businesses, also called Endpoint protection.
A free version?
People look for a free version in software like these, so does Malwarebytes have one? Well, yes. You can download the app for free without inputting any personal info. Along with the 60-day money-back guarantee, they also have a 14-day free trial, with all the features included. So you can test out the product in multiple ways.
So is Malwarebytes premium worth it? We would say yes, you get so many more features and at the end of the day, it's to protect yourself online so yes. Does Malwarebytes work well with browsers? Yes, they offer browser extensions for premium plans so even more reason to get premium.
Summary sheet
Characteristic
Value
Available Versions

Premium, Premium + Privacy

Multi Login

1-5 devices

Supported Devices

Windows, macOS, Android, iOS, Chrome

Money-Back Guarantee?

60 days

Starts from

39.99 $

(3.33 $ per month)

Free Trial?

yes
Security
Next, in this Malwarebytes reviews, we will discuss whether their security is good. So the features we will focus on in this Malware bytes reviews is virus scans and real-time protection.
Virus scans
Firstly let's discuss using the virus scans in this Malwarebytes reviews. Scanning your device using Malwarebytes is very easy as it's located on the main page of the application, and all you have to do is press scan. This will check for updates, scan your device's memory, startup items, registry and file system. After it is finished scanning, it will give you a list of all the issues on your device. Unless you know what is on that list and need it on your device (very unlikely), we suggest you click quarantine on all the threats.
What is also good is, they show you what those threats mean as they come from different places. And that is all you need to do. The actual scan does not take long, but it depends on how many files or how much memory you have on the device; however, it still won't take 10 minutes. You can set it up if you want to have them scan it automatically at a set time or if you want to do it manually.
Real-time protection
This section of the Malware bytes reviews will talk about their real-time protection. With real-time protection, you get four options of protection which you can switch on or off.
These are web protection, malware protection, ransomware protection, and exploit protection. It has a simple on and off button, and it is on the home page, so it's straightforward to locate. These features are great to have as they effectively stop malware from infecting your device.
Performance
Next in this Malwarebytes reviews, we will discuss performance and if it slows down the device. Compared to the industry average, it stays around the same as other top anti-virus programs regarding speed. This is to be expected because they check that all websites you visit are safe. Being at the industry average isn't a bad thing.
Getting started
Now let's discuss setting up the program next in this Malware bytes reviews. This is one of the easiest anti-virus software to use and download. If you only want the free 14-day trial version, you don't need to enter any details. Just click download. You then need to create an account, this is also very easy to do, and you're in. running scans is so easy as it's on your home page and is easy to locate. You can easily upgrade to the premium account you want, and there is a generous 60-day money-back guarantee. Overall this software is one of the easiest to use in the industry.
Other features
Now in this Malwarebytes, As mentioned in the pricing section, each plan has different features. We will show the available features. The premium and premium+privacy plans slightly differ, so here are their features:
Premium
Advanced anti-virus, anti-malware, anti-spyware etc.
Malicious links/websites and phishing protection
Ransomware and zero-day exploits protection
Brute force and uninstall protection
Malwarebytes browser guard
Removes annoying ads
Blocks third-party ad trackers that collect your data
It helps protect against online and tech support scams
Blocks malicious websites
Premium+Privacy
With this plan, you get all the above and more;
Malwarebytes privacy
No log VPN to protect your digital footprint
Wi-Fi security to protect your personal information
One-click, intuitive UI to manage your online privacy
400+ servers in 30+ countries
As you can see above in this Malware bytes reviews, this program offers some great features, and the additional VPN feature for not that much more money is a tremendous addition.
Usability
Next in this malware bytes reviews, We will talk about how easy it is to use the software and the simple tasks to perform. I personally found using this application pleasant to use, as it has a simplistic design and the layout is carefully thought out.
The main sections you would need for this app are easy to find on the main page. It has a blue and white layout which makes it look clean and modern. Performing the clean-up tasks are quick and efficient, and you can see past issues that you have solved already. As said before, this is one of the most accessible anti-malware programs to use.
Compatibility
Next, in this Malwarebytes reviews, we will tell you what devices are compatible with this program.
Windows
macOS
IOS
Android
Chrome
Firefox
Edge
Safari
This covers the majority of devices that people have; however, a few are excluded. Hopefully, Malwarebytes will make their application compatible with even more devices in the future.
Customer service
Now in this Malwarebytes reviews, let's talk about their customer service. They have a Support and Contact Us page on their website. Their support section is for technical support, they have the option of general technical support, Premium services, forums, vulnerability disclosure, Lastly they also have training for personal and business products. Once on the support page, you can either search for what you need in the search bar or select from one of the topics they show you on the page, these include account, device, general topics etc.
They also have their Contact us page. Here they offer you a few areas you can go straight to, however, they don't have a search bar which I think would be helpful in this section. You can go to customer support which takes you to the support page as mentioned above. The business support, contact their sales team where you can input your contact details, Partnering with Malwarebytes, or report a vulnerability. They could do with a 24/7 live chat, email or phone number to make it even better.
Comparisons
Now I will compare this antivirus software with its competitors, in this Malwarebytes reviews. I will compare it to McAfee and Norton 360.
| Features | Malwarebytes | McAfee | Norton 360 |
| --- | --- | --- | --- |
| Available versions | 5 | 3 | 3 |
| How many logins | 1-5 | 1-10 | Unlimited |
| Devices supported | 5 | 8 | 4 |
| Refund policy? | 60-day money-back guarantee | 30-day money-back guarantee | 60-day money-back guarantee |
| Starting price | 1 USD per month | 2.91 USD per month | 2.49 USD per month |
| Free trial? | 14-day trial | No | No |
As you can see all three of the anti-virus software have features that are better than the other, and no anti-malware software is the same, Therefore it is up to you to decide what features you need most. If you would like to read our articles on McAfee and Norton 360 to find out all the details of their products please follow these links attached to the names.
Conclusion
In conclusion, we believe that Malware bytes antimalware is great for preventing malware from infecting your device. From offering you browser extensions to VPNs, It is definitely one of the top anti-malware software available today. So we would definitely recommend that you use it on your devices. Getting the VPN too just adds that extra layer of encryption that will help you in the long run and keep all of your data safe and hidden away from potential hackers.
If you liked this article or have any questions or feedback, please do not hesitate to leave them down below as we would be happy to answer your questions or take in your request. We hope this article was able to help you gain clarity in choosing an anti-malware software suitable for you.
PROS
Easy to install and has a simple user interface
Lightweight and won't slow down your system while scanning
Seamlessly works with other antivirus tools
Effectively removes malware, adware, spyware, ransomware, and viruses
CONS
The free version has no real-time malware scanning and is available for Windows only
Doesn't scan email attachments, downloaded apps, and websites
Not recommended as a primary anti-malware tool