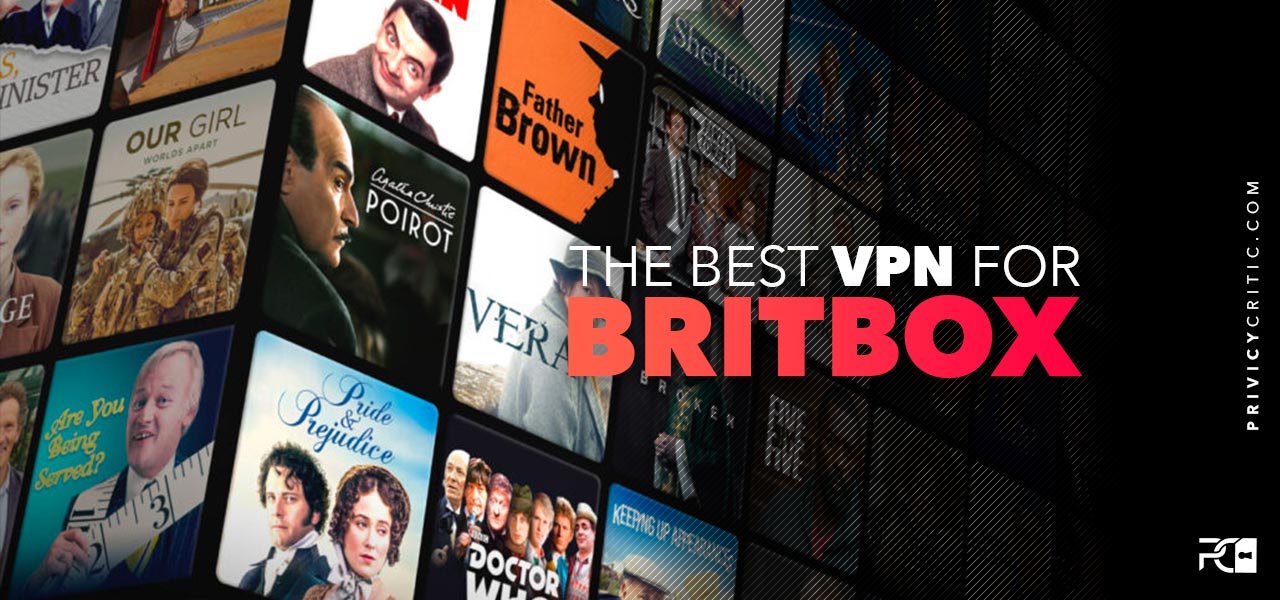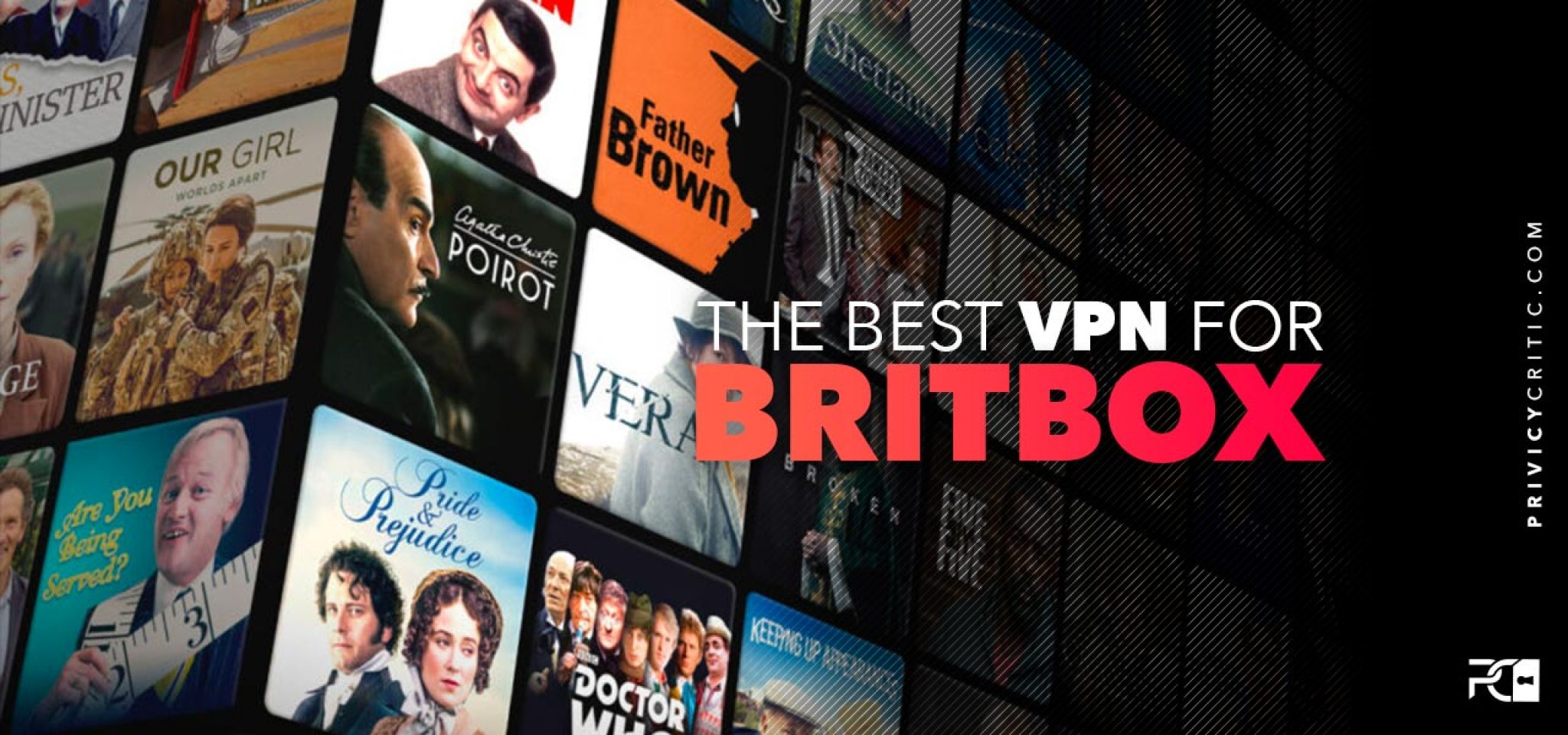 Prepare yourself for the next big thing! Britbox is going to take over the movie streaming world by storm. Watch out for this new streaming platform which you'll definitely be using all the time. Learn how to watch Britbox TV abroad and get the ultimate security when binge-watching with the best VPNs.
Try ExpressVPN Now
Here's the best VPN for you: ExpressVPN
This provider offers great speeds for unlimited streaming, torrenting and gaming. Try it today, risk-free, for 30 days and get 3 months FREE.
All About Britbox
Britbox is basically the brainchild of the two biggest broadcasters in the United Kingdom. Last Friday, ITV announced that its upcoming streaming service with BBC would be launched at the end of the year.
It will include ITV's very own "Love Island" and "Cleaning Up". It'll also have BBC's "Gavin & Stacey" and "The Office." And, we can expect a range of original series exclusive to this streaming platform only.
Try ExpressVPN Now
30-day money-back guarantee
Netflix vs Britbox BBC
I already have Netflix, why would I need this, why would I want to watch Britbox TV? First of all, if you're staying in the UK, then you'll definitely have a lot more shows to choose from compared to the limited Netflix library. Secondly, you have a lot more of your local shows available at your disposal! I don't know about you, but as soon as I heard Love Island was going to be available here too, I was sold.
Now, let's talk about price. Britbox's subscription comes to £5.99 a month and so does Netflix. But the big difference is that Britbox allows you to use it on multiple screens and devices at the same time. Netflix however, offers this at an increased price of £8.99 a month.
This news actually couldn't come at a better time what with other competitors preparing to take Netflix head-on. Companies like Disney and NBC are gearing up to rival Netflix and launch their own movie streaming service.
Great news for us, it seems ITV has been pulling up since, after this announcement, their shares have increased by 2%.
Why do I need a Britbox VPN?
Now that you know what's up with this new provider in the market, you should definitely pair it with one of the best Britbox VPN.
Since you're already in the UK, why would you ever need a VPN? There are so many reasons why everyone should get their very own Britbox VPN. Here are a few to take into consideration.
Browse Safe and Anonymously
A VPN or Virtual Private Network basically encrypts all your internet traffic and makes it pass through a secure tunnel. What this does is hide all your online activity from third-parties. So basically, you're virtually invisible!
Did you know that even when you're just casually browsing the internet, you leave yourself vulnerable to multiple threats? Not to mention, it's getting so easy for people to look up your IP address nowadays. So, the best way to protect your online information from creepy snoopers is by getting a Britbox BBC VPN.
Bypass Geo-restrictions and Censorship
I'm pretty sure you already know that VPNs are great for accessing geo-restricted content. This is when you can access sites that are only available within a certain region easily. But now that you have Britbox in the UK, why would you need to get around geo-restrictions?
What do you do when you go out of the country on business trips or vacation? Britbox abroad just isn't possible at the moment. But if you get a Britbox BBC VPN, you can simply connect to a server in the United Kingdom. Then, to the website server, it'll seem as if you never left the UK! Then you can continue watching your favorite TV programs on Britbox abroad!
But this isn't just good for watching Britbox TV abroad. You can actually use this in getting early release games and services! Hasn't it ever bothered you how only some countries get all the good stuff ahead of us? Well, now you can say goodbye to that annoying problem with a VPN!
Another way you can use this is when you travel to countries like China and North Korea. Did you know that they ban Facebook, YouTube, Google, Instagram, and Twitter? If you had a VPN with you, you can easily get around their censorship without a problem. So now you can keep using your social media accounts wherever you are in the world!
Try ExpressVPN Now
30-day money-back guarantee
The Best VPN for Britbox BBC
Now that you know the importance of this service, here is a short list of my recommendations. Just in case you're wondering, it took me years to personally curate this list myself.
For years, I have been trying out and testing all the different VPN providers that you can possibly find on the market. And now, that experience is finally coming into good use. And one thing you should know is that I am a very picky person when it comes to VPNs. I can confidently stand by my rankings since I have actually used it every day.
If you're still having a few speculations, feel free to go and check their individual reviews. Not all VPNs have the same specialty. So, it may be best for you to look into them further before making a commitment.
Let's Wrap Things Up
I don't know about you, but I'm quite excited about this new streaming platform. And I for one am very proud that this comes from our homeland (finally).
Always remember to keep yourself safe by using a VPN together with your Britbox subscription. This comes in really handy whenever you're travelling outside the country. Now you can relax on the beach watching Britbox TV abroad whenever you want to.
As for me, my top VPN will always be ExpressVPN. It is just my most trusted provider because it gives me the ultimate security for all my devices. And not to mention, it has unrivaled internet speeds (I mean it's in the name itself). It has 3000+ servers located in over 90+ countries worldwide! This is why it's one of the biggest names in the industry.
And, if you're still not sure about the best Britbox VPN, you can always test it out for free on their 30-day money-back guarantee!