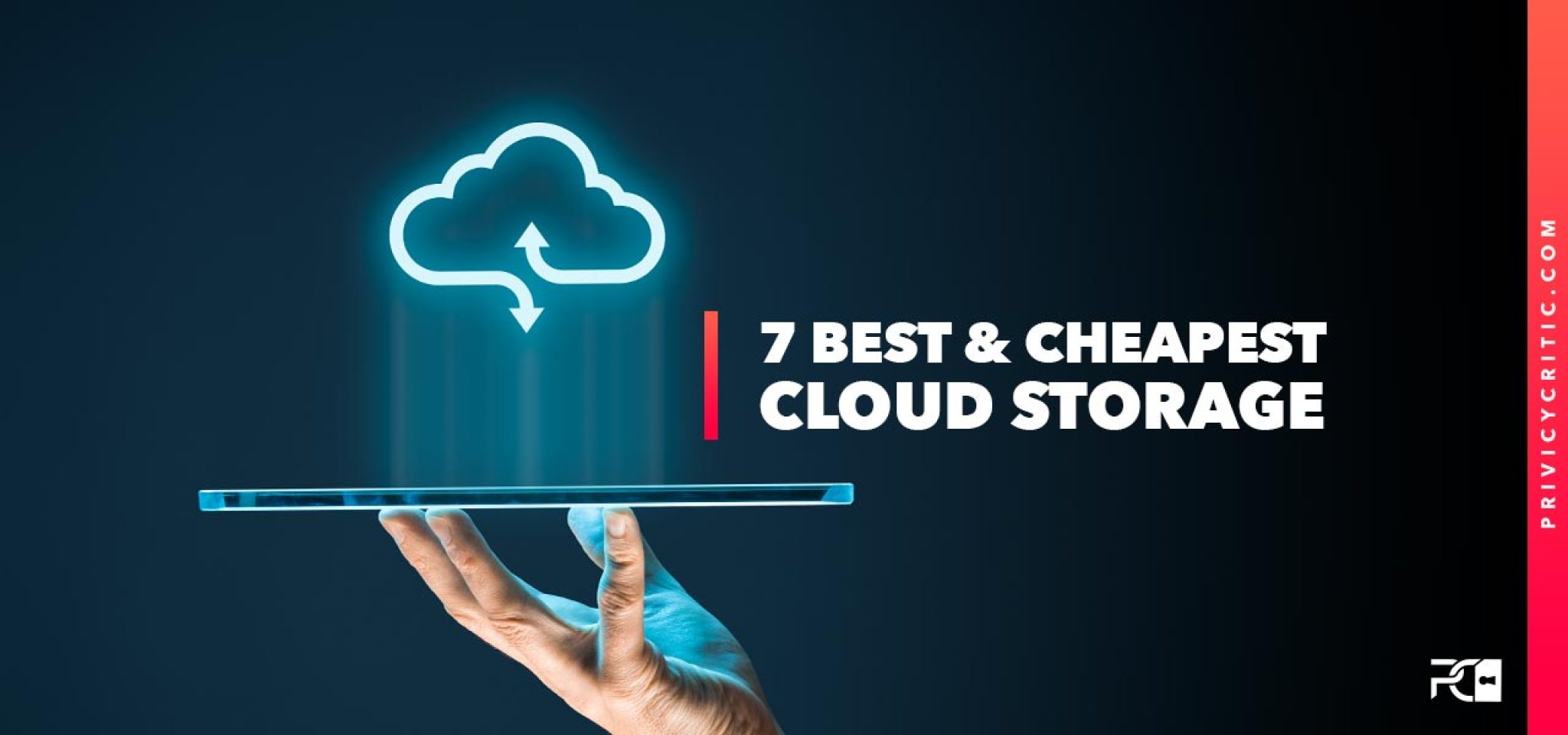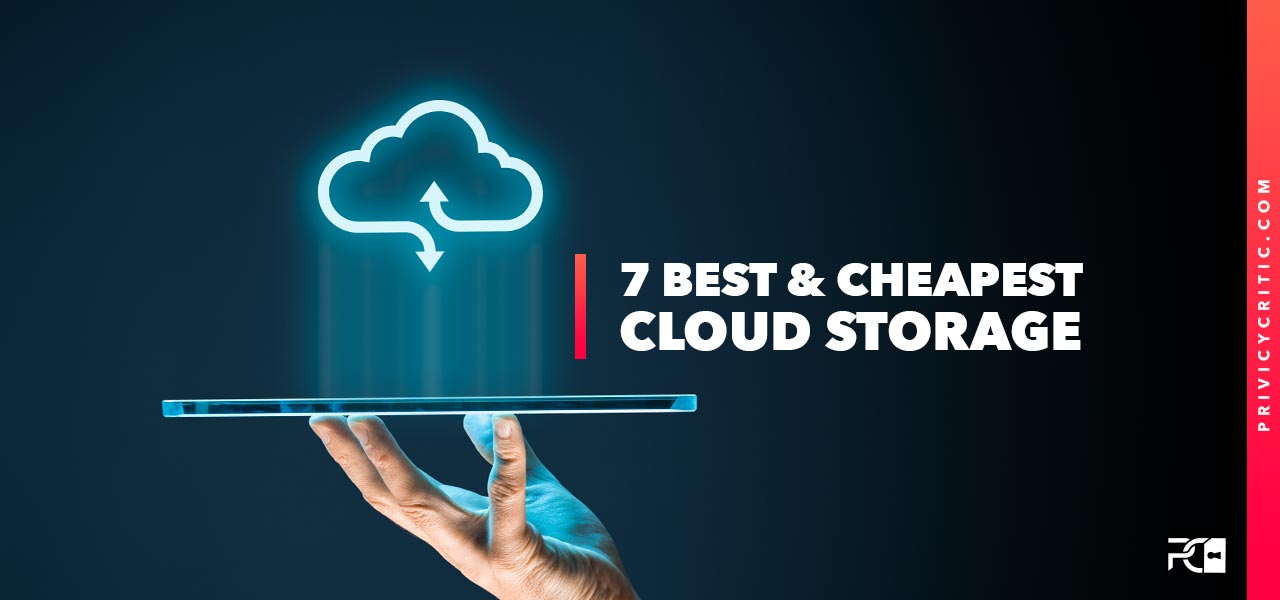 What is Cloud storage?
Considering the voluminous use of this vibrant phenomenon, the question "what is cloud storage" is now an obsolete one. Instead, it would be better to ask, "How is cloud impacting the lives of individuals as well as think tanks at SMBs". Indeed, cloud storage has turn out to be most beneficial of the business aspects in the recent past and it could turn the tables in your favor as well. All you need is to choose from among a gamut of cloud storage services available online, create your account, and upload your data. Once you do that, you could switch into your cloud storage account from any available device and start working. As simple as that!
Cloud storage gives entrepreneurs and commoners a smart way to back up their important digital files. Considering its rising importance on the global platter, numerous file storage providers have come to the fore with their distinctive services. Just to help you choose the best of these services, here we have shortlisted the top 10 best and cheapest cloud storage providers and enterprise cloud backup solutions to watch for, which include Dropbox, JustCloud, LiveDrive, Google Drive and One Drive.
Cloud storage was relatively an unknown phenomenon a few years back. In 2012, when asked "what is cloud?", 51% of Americans associated it with the weather. Thankfully, this cloud of the unknown was not present in 2014 as 800 million people were active users of Dropbox, Google Drive, and One Drive. As of this year, and the penetration of Cloud Storage is pretty much all over the place.
Individuals, small businesses, large corporations, and anyone in-between are always on the lookout to find the best and cheapest cloud storage options. For established entities, affording cloud storage isn't a big deal. However, for startups, entrepreneurs, and budding businessmen, online storage is an excessive expense that's extremely crucial for their day-to-day business functions. Naturally, the finance factor comes into play, and it becomes more than ever important to find a cheap cloud storage candidate that can provide it all at an unbelievable cost.
It is true that cloud storage is crowded with service providers and many types of cloud storage, each focusing on different pain points of customers. As a cheapest online storage seeker, it is your responsibility not only to find an economical match but a technical one as well. Your cloud storage provider must fulfill all the unique requirements and needs of your business.
For your convenience, we have found the fantastic five in the cheapest cloud storage category. We can assure you these are not selected randomly but chosen after a long, tiring research process conducted by our cloud-nerds. So, if you're looking for the best unlimited cloud storage or just simply which are the best cloud storage companies, then without further ado, let's tell you all;
7 Cheapest Cloud Storage Services to Subscribe Now
After days of researching, testing, and assessing countless cheap cloud storage service providers, our team finally agreed upon the following five. These five types of cloud storage providers are not only most affordable online storage options, but they provide amazing service too. We proudly present our list of cheapest cloud storage services, followed is a quick review on these brands along with an informative discussion on Online Storage.
What is the need for Cloud Storage Solutions?
Online storage is the latest form of digital data storage to entice the tech savvy enterprises and individuals across the globe. The term refers to storing your important data on a virtual space with the help of large data centers that provide you unlimited online storage. As obvious, this helps you great guns in emancipating your desktops, laptops, or mobile devices from storing excess data. It also unshackles you from carrying along your device wherever you go.
As per a report by IDC released in July 2014, and sponsored by Acronis, organizations now find it more crucial than ever to back up their physical, virtual as well as cloud environments. This has in turn given rise to varied levels of cloud backup options across the nook and cranny of the world. It also affected the cost of downtime for SMBs appreciably. The cross industry survey that included small to mid size business from eight countries revealed:
Near about two-third (65%) of the internationally acclaimed businesses are leveraging cloud-based storage services.
In the US alone, 93% of SMBs are seeking the assistance of an online cloud storage provider to store some part of their data.
For every smoke that you notice in the air, there has to be fire somewhere in the vicinity, and the same holds for the ubiquitous demand for best and cheapest cloud storage. Here are few circumstances that necessitate its requirement among the home users, jobholders, as well as businesses in the contemporary times:
Easy file back up: Availing cloud storage services help small business to avoid investing in costly data servers or worrying about memory expansion and server upgrades. It provides an easy way to store and share content among the stakeholders, hence leading to enhanced team collaboration and better productivity.
Data Protection: It is but likely for your digital data to get compromised, corrupted, or destroyed under varied circumstances. Reports say that once a company suffers severe data loss, its shelf life could last for just two more years. Thanks to Cloud data storage that sets us all free from all the data loss worries.
Remote workforce: The trend of companies implementing workplace policies that require the teams to work on the go is increasing. Such remote work set up enthralls more workers and provide the employers a competitive edge. Not surprisingly, the mobility of cloud storage services is instrumental in this context.
Data centralization: Choosing the secure and encrypted cloud storage solutions helps the business stakeholders to access and modify data at a common place. It emancipates you from syncing your data across assorted platforms and devices. Once a file is uploaded it can be accessed from elsewhere in the world.
What are the advantages of using Online Cloud Storage?
Compared to the traditional data storage in physical devices, cloud promises a hoard of benefits. Here are few of the most effectual ones:
Security: Encrypted and secure cloud storage helps you protect your confidential digital data. Having all your sensitive files stored locally could tend you to adopt more security measures, which in turn could cost you dearer. Online storage through cloud gives you an affordable price, and even the cheapest cloud storage can secure way to prevent unauthorized access of your data. Most of the online storage providers offer 128 or 256-bit AES encryption, which is 100% secure.
Unlimited online storage: There is no limit to the volume of data you can store on a cloud server. Companies offering cloud services are wide open to store almost any range of data. Hence, whether yours is small or medium size company, you can always rely on the best cloud storage firm for your data storage requirements. It is however possible that the concerned company may charge you more for abundant data and comparably lesser for limited data.
Global accessibility: Cloud storage helps you click through your data easily from anywhere and through any device. It hence abides by the need of the new generation to keep glued with their sophisticated gadgets anytime. Ahead of searching for files on your devices, you can just sign in to move your files on the cloud.
Cost effectiveness: Depending on your budget constraints, you may opt for the paid cloud storage solutions. While choosing a paid service, the cloud storage company needs you to pay only as per your storage requirement. Alternatively, you can also go for the free ones if you have limited data to store over the cloud.
Some Great Features That Come With Cheapest Cloud Storage Services
When we talk about storage, we have seen many different phases like Floppy Disks, DVDs, CDs, and more recently USBs. In fact, Dropbox CEO Drew Houston got the idea of cloud storage when he was sick of misplacing his USBs. And it seemed that cloud storage suddenly became the favorite of all due to its unlimited online storage and countless qualities and features. Here are some of the great features that come with cheap online storage providers;
Automated Backup: Backups are really important, but if they are supposed to be done manually, it is almost a tedious job. Cloud storage automates this process. You just have to adjust the settings of your cloud storage once and enjoy the hassle free backup process forever.
Accessibility: Today, people own multiple devices, and they want to access all their work all the time. Cloud makes it possible. A businessman ought to check the presentation on his smartphone while traveling on the tube before the meeting and Cloud storage allows it to happen. Cloud storage is about having access to your files 24/7 on any device.
Sharing and Collaboration: Cloud Storage lets you share files, folders, data or anything to anyone. You can work on a project with four to five people remotely with cloud storage. All can access a document and edited/updated accordingly.
Sync: When you are sharing and collaborating, sync becomes inherently crucial. It is important to see the real-time changes in the document. Cloud storage is not about just online backups, but it also makes collaboration in real-time possible with features like sync.
Security: Security is extremely important when you have the vital data uploaded online in a 3rd party's server. If it is under threat of any exploitation or possible theft, the whole concept of cheap online storage is useless. That's why all cheap cloud storage providers have defined impenetrable security as their utmost priority.
Is Cheap Cloud Storage A Right Choice?
Of course, during the debate of cheapest online storage providers, it came to our mind why are we running after the most inexpensive options and why not any types of cloud storage? Why aren't we going for the free one instead of cheap cloud storage if money is of such vital importance? Well, we did find an answer in the form of few defining factors, and we would love to share our logic with you;
Security: Mostly free cloud storage plans offer dwindling security. The files are very much vulnerable to exploitation. Now if you have a few random files then it is okay to use the free versions. However, if you are dealing with sensitive data then a paid cheap cloud storage is probably the best approach. Otherwise, pardon our French; you will be no more than a fool to stick to free online storage.
Bandwidth: The download and upload speed are very different for paid and free cloud plans. You won't understand the difference if you haven't used the paid version ever. But there are huge different on these two types of cloud storage, one experience with cheap online storage providers will be enough to demonstrate the humungous difference. In the world we are currently living, anything that saves time is always appreciated.
Storage Space: This one is obvious. The free space is extremely limited and you will run out of it one day, which will arrive too soon. Buying more storage like hard drive could get rid of the problem, but you won't be able to access your data from anywhere you want. Using cheap cloud storage might be an answer. The paid versions often give you enough space or even unlimited online storage function without worrying about the size of each file you upload in the cloud. Also, considering the fact that cheapest online storage providers are selling you online space and it is their prime commodity, this one was pretty obvious to guess.
Personal Compatibility: Free cloud storage sometime might offer not enough space for your needs. Cheap cloud storage instead, offer you with many choices and options for both payments and storage spaces. Right now there are many types of cloud storage that are available with affordable prices. Choosing one of the cheapest cloud storage that suit your personal life might be the better option.
Mini Reviews for The Cheapest Cloud Storage Services
Earlier we just told you the names and a few features of our top 5 cheapest online storage providers, now we will try to present each types of cloud storage service provider with a brief review. The idea is to introduce the cheapest cloud storage service providers so that it can help you in making a buying decision.
JustCloud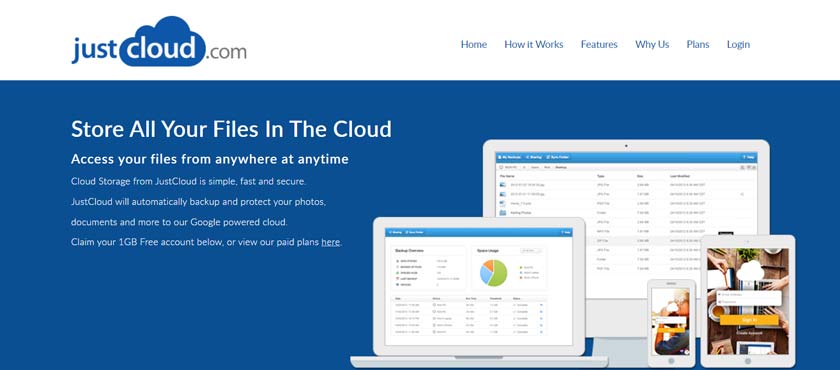 JustCloud is the one of cheapest cloud storage that offers free account with just 1 GB space. It is the lowest free account offer from any cloud service provider in the market. JustCloud has a unique offering in its payment mode. They allow the customer to buy any package on monthly, half-yearly, yearly, or 2-yearly basis. The 24-month package comes with least monthly cost than other packages. Such flexibility in payment isn't offered by many cheapest online storage service providers. The Home/Pro plan which offers 75 GB storage space for $10.69/month can be availed for $182.64 in a 24-month package. It brings down the cost of Home/Pro plan to an astounding $7.61/month. However, 2 years seem like a huge time commitment to buy any package just because it is cheap but when economics is the key factor, JustCloud is a reliable service provider.
Pricing Plans:
Home/Pro Plan – 75GB for $10.69 a month
Premium Plan – 250GB for $11.94 a month
Ultimate Plan – 1TB for $14.44 a month
Dropbox

Dropbox is the oldest and most renowned name in the cloud world. It should not come as surprise that Dropbox is among the cheapest cloud storage service providers. Dropbox offers signature 2 GB free account. The one thing that Dropbox does and nobody else dares is the referrals. You can earn up to 16 GB free space by referring Dropbox to your family and friends. For each friend that signs up because of you, 500 MB of free space is added into your account. As for the paid accounts, Dropbox has an unbeatable offer of 1TB space for $8.25 only and then there are business plans that offer unlimited online storage for just $12.50. Although, we are a bit uncomfortable with lack of options in Dropbox's pricing plans. However, Dropbox still is the market leader in more than one way.
Pricing Plans:
Pro for individuals – 1TB for $8.25
Business for teams – unlimited space for $12.50
Google Drive

Google Drive is one of the most generous cheapest online storage service providers as it gives a free account of 15 GB. Unlike Dropbox, Google Drive has more options for users of different storage needs. Google Drive is home for users with considerable cheap cloud storage that contain smaller space requirement that revolves around 100 GB as it can be purchased for just $ 1.99 a month. Also, instead of giving unlimited online storage, Google Drive offers pricing plan for 10TB, 20TB, and 30TB. Regardless to say, Google Drive is the only one out there which offers such massive storage tiers. Google Drive is accompanied with other Google products like Gmail, Photos etc, which means anything that goes into these will add up to your data storage limit.
Pricing Plans:
100 GB for $1.99/month
1,000 GB for $9.99/month
10 TB for $99.99/month
20 TB – $199.99/month
30 TB – $299.99/month
One Drive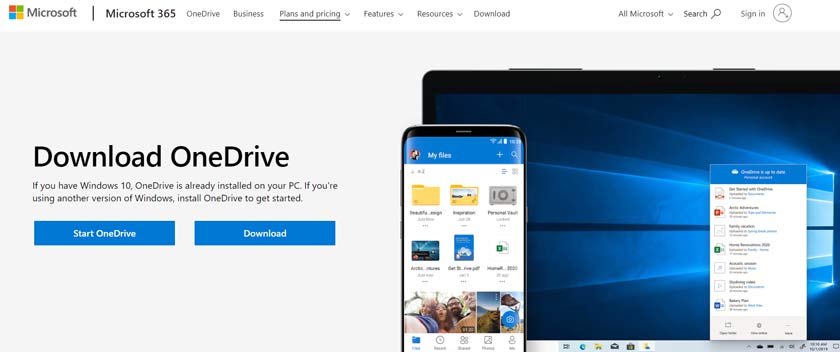 One Drive has a free account of just 5 GB data limit. Its basic plan starts at $1.99 per month and gives 50 GB. The One Drive's basic plan is short of almost 50 GB to compete with Google Drive. However, One Drive has an absolutely remarkable offer for 1 TB space at an affordable cost of $6.99/month. In the 1 TB data limit, One Drive is a clear winner as it offers the cheapest cloud storage package. However, One Drive has the same problem as Dropbox because it lacks pricing and storage options for valued customers. Overall, we are glad to put One Drive in our cheapest cloud storage service providers' list.
Pricing Plans:
Basic – 50 GB for $1.99/month
Personal – 1 TB for 1 user for $6.99 / month
Home – 1 TB each for 5 users for $9.99 / month
iCloud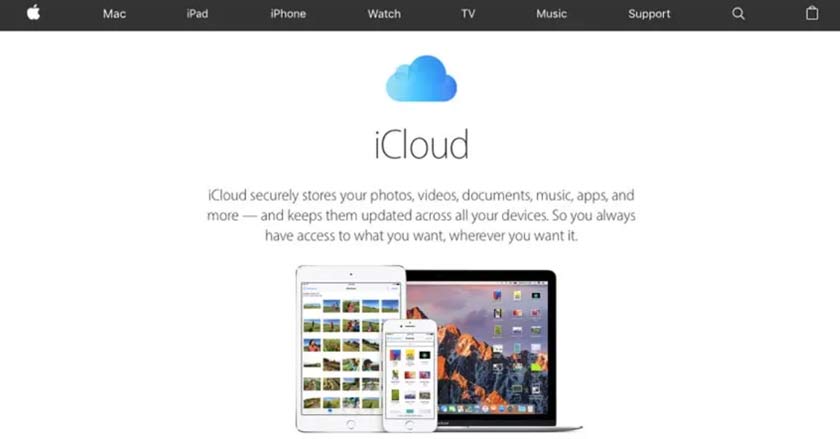 iCloud is again a disappointment with just 5 GB free account offer and may not be ideal for the cheapest cloud storage. However, it can cater to more customers because it has many pricing and space options. iCloud is ideal for people who are looking for 50 GB or 200 GB or 1 TB storage space. As you must have witnessed it, cheapest cloud storage service providers have problem with providing this basic freedom. Since Google and Apple are often put up against one another, we thought Apple would follow Google's lead of offering 10TB or 20TB data storage space but it didn't. Finally, iCloud provides flawless services and knows how to satisfy a customer.
Pricing Plans:
50GB for $0.99/month
200GB for $2.99/month
1TB for $9.99/month
2TB for $19.99/month
Conclusion
Cloud storage is becoming an inseparable need of the businesses and individuals. If you are not using it right now, you are likely to use it later on, may be after few days, months or years. It all depends on the volume of data you deal with. Considering the multiple devices each of us own, the need to clear them off and accommodate new data is mounting. Be it to capture and store a selfie on your smartphone, tap through an eBook on your tab, or to maintain the account files of the new calendar year on your laptop, there is literary no end to the rapidly increasing digital data.
In order to store fresh data, you will require destroying your previous data or alternatively, you can opt for a cheap cloud storage services provider. Owing to the security, confidentiality, and sensitivity aspects, it is better to find solace in the latter option. Just to help you choose the best one, considering one or more of the multifarious online cloud storage solutions providers like One Drive, Live Drive, Google Drive, Dropbox, Just Cloud, and more, would be a smart move.
We have given our verdict about the cheapest online storage service providers in detail. At the end of the day, you cannot just pick one service provider and declare it the cheapest because there are many types of cloud storage factors and many that play a deciding role. For instance, in 50 GB category, only two service providers are competing – One Drive ($1.99/month) and iCloud ($0.99/month) – where iCloud is a clear winner.
The most important thing is to know the exact storage space required for your business function. For the business that require huge amount of storage, Dropbox Business for teams offer unlimited online storage for reasonable price ($12.50/month). As storage space narrows down the available cheapest cloud storage service providers and makes picking the right one an easier job. Of course, you must be aware of the fact that storage requirement and pricing shouldn't be the only factors to consider before buying. Other components like security, customer service, download/upload speed, and many more must also be part of choosing an ideal cheapest cloud storage.