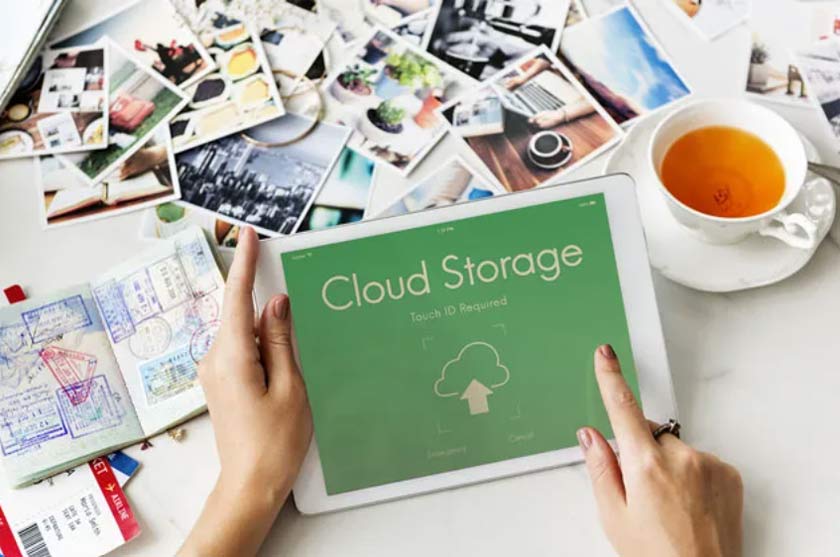 When was the last time you took a picture? Probably, a few hours ago or maybe a day ago. We live in a world where capturing memories is very easy, thanks to our smartphones with ultra-fine cameras. Photo apps like Candy Camera and Retrica add to the fun of clicking random selfies. We are pretty good at creating memories but a bit lousy in keeping them safe for the longest time. Our parents can relive their childhood memories by revisiting the albums but what about us? Where are we accumulating our cherished photos with family, friends, and loved ones?
Well, I hope I have struck a cord and urged you to think about saving your images permanently seriously. How can you do that? Well, you can transfer the photos to your laptop or external hard drive, but your laptop and external hard drive are not reliable as they can be misplaced, stolen or damaged. You can get all the pictures printed, but it is a long tiresome process as there are new pictures in your phone every day. What about cloud photo storage, online video storage a.k.a digital photo storage? A place where you can keep all the pictures as an image piggy bank. So whenever you feel nostalgic, you can revisit memories.
I have worked on the best cloud storage for photos so that you can just pick and choose. You can check the names below;

This article was last updated on 25 September 2023
Top Five Online Photo Storage Services to Use in 2023
Below are some of the brilliant digital photo storage options that could save your digital memories. We have checked each one of them, and they all worked great.
What Makes The Best Cloud Storage For Photos?
The best cloud photo storage for photos has all the ingredients necessary to keep your pictorial memories safe and secure for the longest time. I worked on figuring out all the ingredients. It turns out online cloud photo storage providers are not doing anything out of the ordinary but they are just providing the necessary basic services in the best consistent way. If a service provider has following eight elements, you should consider it for personal use.
The best thing about online cloud storage services is that they provide free accounts with limited storage space. It tells a lot about the company, for instance, confidence in its own service, generosity to offer substantial storage space for free, and challenge to the competitors. So the first thing you should notice in cloud photo storage is its free account. If a company is a miser in its freemium offerings, then you should look for a more generous photo cloud provider.
Pricing Packages Should Be Digestible
We are talking about all the photos here, and your free online photo storage account cannot handle the weight of your entire collection. Sooner or later, you will have to upgrade the free account into a paying one. It is important to give a good look to the pricing packages as well. It would be silly of you to buy an account just because it gave you a sizable free storage space. Pricing packages should be reasonable. The goal is to get more space for less price. It requires some digging, but eventually, you will figure it out.
Different File Format Support
It may not be relevant to you if most of your images are in JPEG, but if you are considering uploading images in TIFF or RAW files, then you should check the file format support of your potential online photo storage provider. The cloud photo storage and online video storage providers know that users may need to save pictures in different formats and they usually support different file types, but there is no harm in double checking. It will save you from the regret later.
Easy, Quick And Automatic Uploading
The reason to choose an online photo storage provider and pay it every month is to get rid of the tiresome process of transferring photos from one device to another. Your photo cloud storage provider should be quick and automate the uploading process. The picture should be uploaded to the cloud automatically. You just need to adjust the settings once after installing the client on different devices. The cloud photo storage and online video storage provider should take care of the rest on its own.
There is nothing your service provider can do about it; the internet speed is your headache. If you have a poor internet connection that doesn't provide fast internet speed then instead of buying online photo storage, you should invest in a better connection. You need blazing internet speed to upload the photos on your cloud within minutes. Awesome cloud photo storage and online video storage services. Also, the uploading and downloading speed of your cloud photo storage should be up to the mark.
Your photo cloud storage will be connected to different devices like your phone, desktop, laptop or a tab. It should be able to sync the photos super-fast. Once you take the photos from your phone, they should be available in the desktop folder within minutes. It is a crucial factor. God forbid, if your online photo storage provider takes hours to sync the connected devices, it will kill the whole purpose of having all your images with you in real-time.
Good Looking Gallery Display
Online cloud photo storage is not only a great way to save your personal pictures but also to share them with others. Now if the service provider has really pathetic gallery view, the viewers won't appreciate the image despite its finest quality. Before putting your money on a service provider, please make sure it has a great gallery display so that people will enjoy viewing images.
Compatibility At Its Best
The online photo storage provider should be compatible with the maximum number of operating systems and devices. Let's suppose; you are a dedicated Apple user. You have an iPhone, iPad, and Macbook for personal use. Now you choose a photo cloud storage provider that's only compatible with Apple's platform. After a year or so, you buy a Samsung phone. However, your cloud photo storage and online video storage provider is not compatible with Android. At this point, you will feel stuck and out of options. So the more compatible, the better.
Overview Of The Best Photo Cloud Storage Providers
There are hundreds of cloud photo storage providers so why did I choose following five? Well, it is a legit question, and you deserve to know the answer. So here it is;
1. Dropbox – Best Online Cloud Storage for Photos

Dropbox is not a surprise on this list or any other cloud storage list for that matter. Dropbox started this whole cloud storage industry and dragged the bigwigs into the game. It offers a basic 2 GB free account. Of course, 2 GB is nowhere near enough for storing all your pictures. Don't worry; Dropbox has reasonable pricing plans. Dropbox has smartphone apps for Android, iOS, and Blackberry. So you can access your photos on the go and upload new images in the app automatically. Dropbox also has a lovely gallery, and you can share your photos with friends or family.
2. Google Drive – Cheapest Online Photo Storage

Google Drive is more than the photo cloud storage. Google has a knack of amalgamating all its apps beautifully. The process results in a unique and valuable product for the customers. Unfortunately, it has nothing extraordinary as photo cloud storage. However, you get a free 15 GB free storage space. Considering the free offers from others, Google Drive is the most generous one, but the 15 GB is divided among other Google apps like Gmail. The good news is Google Drive has many options in its pricing packages. You can say Google Drive is not the best photo cloud storage, but it can do the job.
3.  Live Drive – Premium Best Cloud Storage for Photos

Live Drive has different pricing packages with varying features known as Backup, Briefcase and Pro Suite. The Briefcase and Pro Suite can be considered as online photo storage packages as they provide mobile photo backup. However, it is important to note here that Live Drive has quite expensive pricing plans. Also, Live Drive doesn't provide any free account. Instead, it offers a 14-day free trial. Live Drive also offers 24/7 technical support so if you ever find yourself confused any point, just call its helpline. Live Drive has a friendly gallery view and allows photo sharing with other people.
4. iCloud – Much Loved Digital Photo Storage by Apple Users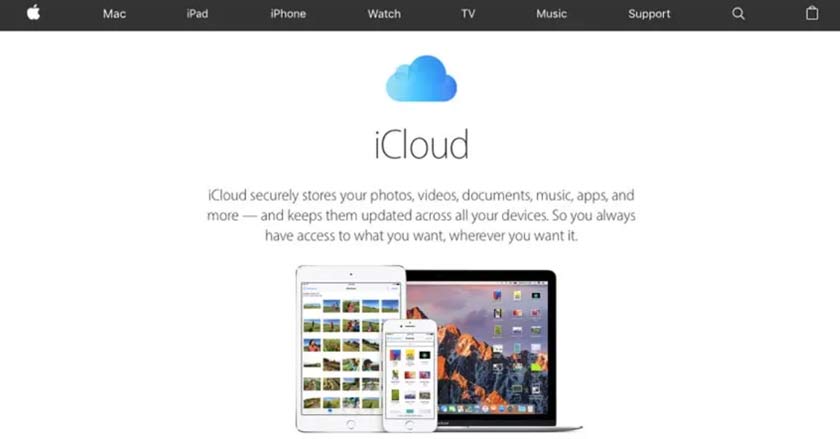 Apple's iCloud is pretty amazing with their cloud photo storage and online video storage. It will sync all your connected devices. The free package includes 5 GB storage. After that, you have to buy the paid account. A 20 GB account will cost you $0.99 per month, 200 GB will cost $3.99 per month and so on. Apple's iCloud is not the cheapest cloud photo storage and online video storage provider out there. However, the biggest advantage of using iCloud is that it doesn't affect the quality of your images and never tampers with the resolution of the pictures. So all the photos and videos saved in iCloud will remain unaltered. Also, iCloud supports different file formats like PNG, TIFF, RAW, JPG, and others.
How To Get Ahead Of This Photo Storage Mess?
It is a curse and a blessing at the same time that we can take hundreds of pictures every single day. What is the point of clicking so many pictures if you cannot revisit them after two to three years? Online photo storage is a medium that converts the mess into an organized entity, where you can see every image placed exquisitely. You can search different images, share them with others, and access them anywhere. Also, the cloud photo storage automates the syncing process. In simple words, your images will be uploaded to the cloud as soon as you click them.
There are literally a thousand reasons to subscribe to photo cloud storage. So what are you waiting for? Go ahead and get a cloud now.
Please share your experience in the comments below, and team PrivacyCritic will add your suggestions in the next roundup.