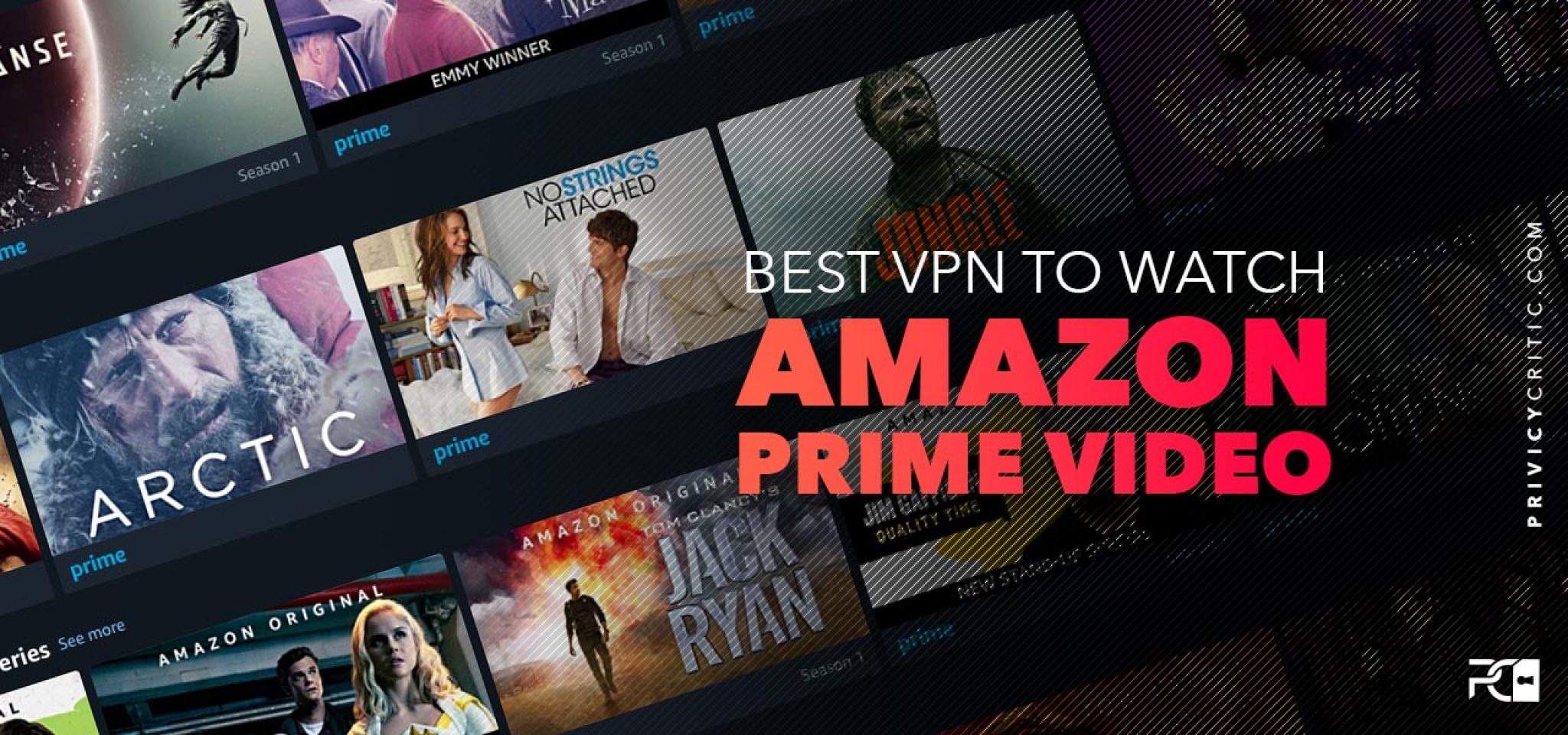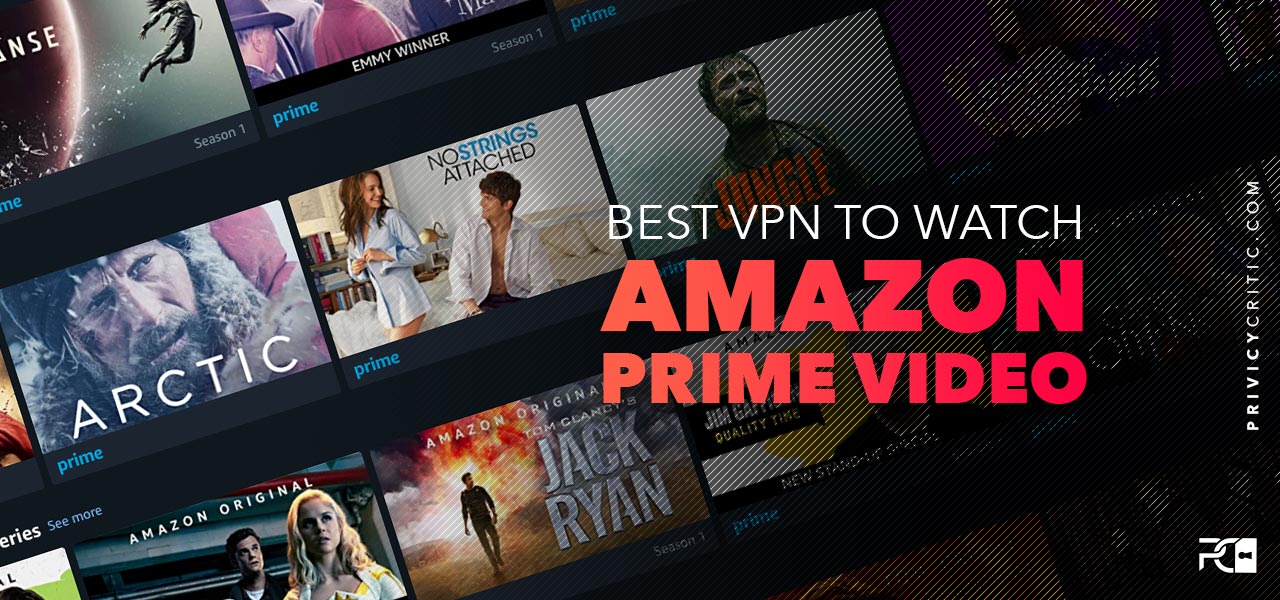 Amazon Prime Video may be the new kid on the block, but it is certainly keeping pace with streaming giants Netflix and Hulu. Its popularity has skyrocketed in recent years because its high-quality original shows are on par with leading network streaming services. However, watching Amazon Prime abroad presents certain challenges. How can a VPN help, and how do you use it to stream Amazon Prime Video Europe or elsewhere in the world?
Try ExpressVPN Now
Here's the best VPN for you: ExpressVPN
This provider offers great speeds for unlimited streaming, torrenting and gaming. Try it today, risk-free, for 30 days and get 3 months FREE.
Is Amazon Prime Available Outside the US?
You may be asking, "Can I watch Amazon Prime abroad?"
Well, not for all territories. Initially, Amazon Prime was only available for viewers in 5 countries, including the US and the UK. Today, Amazon Prime is available in most parts of the globe, but not everywhere. The streaming platform has an extensive library of shows. However, because of licensing contracts, it has formed with networks and studios, the content may be blocked in some regions where you're at.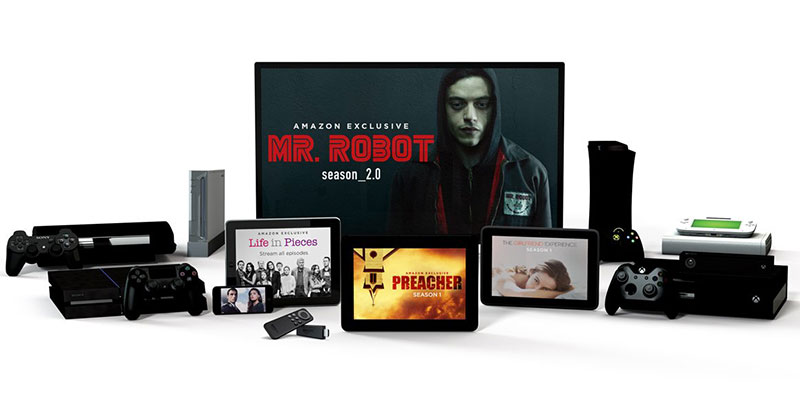 In terms of access, the US and UK library of this streaming service is the most inclusive. If you try to access geo-restricted content abroad, an error warning will greet you. This means the content is off-limits to people in your location. Likewise, if you decide to access foreign libraries that are not supported in the US, you'll see the same error. Geo-restrictions often shrink the amount of content you can enjoy, dampening your entertainment.
This is where VPN services come into play. Reputable VPNs like ExpressVPN can help you access regional-restricted content, be it Amazon Prime, Netflix, or more. Simply put, Amazon Prime Video VPNs allow you to stream Amazon content from anywhere in the globe.
How to use an Amazon Prime Video VPN Abroad?
First, the basics. A Virtual Private Network (VPN) is a secured connection with different server locations in the world. It allows one to access geo-restricted content and keeps your browsing information and history away from prying eyes. VPNs are able to execute a process called "geo-spoofing" wherein they alter your public IP address so that you'll appear to be somewhere a service does not restrict access.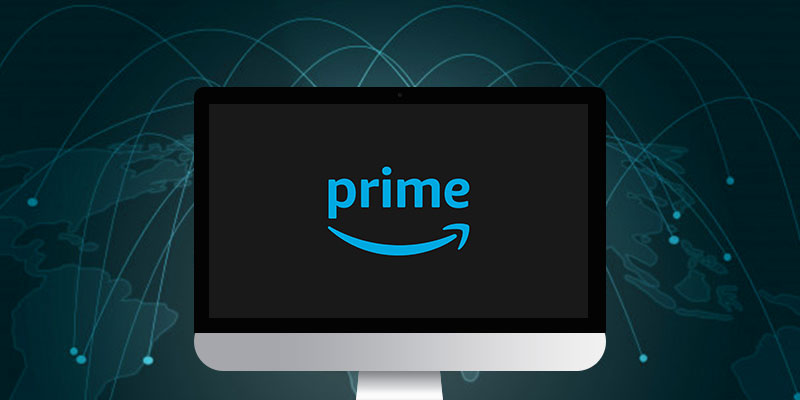 So, if for instance, you use ExpressVPN Amazon Prime in Europe to access the streaming service's US library, your recorded IP will be one based on the US and not Europe. Therefore, Amazon Prime Video VPN will give you unfettered access to content.
In recent years, similar to what most streaming services have done, Amazon Prime blocking VPNs has been recurring of late. This means that most people, regardless of their VPN subscriptions, find it impossible to watch Prime Videos. Luckily, reputable VPN services like ExpressVPN Amazon Prime are still able to bypass strict geo-restrictions.
Try ExpressVPN Now
49% Off + 3 Months FREE (Valid Until September 2023)
How to Use Amazon Prime Video VPN
VPN services often have beginner-friendly interfaces that allow you to maximize the service in a few short clicks. Streaming Amazon Prime Videos using VPN access is easy:
Subscribe to a VPN service to be able to overcome Amazon Prime blocking VPN and other service restrictions,
Install the VPN device where you want to watch Amazon Prime like smart TVs, smartphones, PCs, or laptops,
Connect to the VPN service of choice and select a server country where Amazon Prime Video is available. Some services offer multiple server locations in select countries like the US,
Open the Prime Video app, and you're all set to go.
In a few, hassle-free steps, you will be enjoying on using ExpressVPN Amazon Prime for full library, whether in the US or overseas.
Best Amazon Prime Video VPN
Various VPN services offer different features. Most unblock geo-restricted services for streaming sites, despite Amazon Prime blocking VPNs. But VPN services offer more than just geo-restriction bypassing. Most well-known VPNs have a vast array of features that are intended to make your online screen time safer and more reliable.
Some of these services offer faster speeds, better quality, IP/DNS leak protection, and different server locations for the best online experience.
Here is the list of the VPN services for streaming Amazon Prime:
ExpressVPN is hands down it is the top contender when it comes to unblocking geo-restricted content and solving Amazon Prime blocking VPN. It's a reliable VPN that you can use to watch Prime Videos every time with thousands of servers in different countries delivering fast speed HD Prime Videos.
There are other popular VPN services in the market, too, that can defeat the Amazon Prime blocking VPNs policy. Some of them even have more budget-friendly plans that deliver quality features. Other services are perfect for first-time VPN users, with easy-to-use and feature one-click protection and streaming server options.
These VPNs listed above offer top-notch quality services. But, much like any list, there is only one that holds the top position.
ExpressVPN is the best VPN for Amazon Prime.
Try ExpressVPN Now
49% Off + 3 Months FREE (Valid Until September 2023)
Best All-Round For Amazon Prime Videos VPN
ExpressVPN is the best VPN service for streaming Amazon Prime's movies and series from outside the US. To top off, it also delivers unlimited access to BBC iPlayer, Netflix, Hulu, and other services.
Server and Security
ExpressVPN has over 3,000 servers in 160 locations in over 94 countries. Its service connections are more than able to handle HD and 4k videos from Amazon Prime. As a result, you can enjoy the most out of your binging sessions with ExpressVPN's unlimited data and bandwidth.
Additionally, ExpressVPN Amazon Prime prioritizes your security while you're connected to their services. It uses a 4096-bit SHA-512 RSA certificate together with AES-256-CBC encryption. They keep no logs, which makes it safer for you to input sensitive information like payment information and Bitcoin payments.
Compatibility
Amazon Prime is available on different devices. ExpressVPN Amazon Prime allows up to five simultaneous logins that are compatible with Windows, macOS, iOS, Android, Amazon Fire TV, Kindle Fire, Linux, and even as an extension for Chrome, Safari, or Firefox.
If you're using an Apple TV or game console, you can use ExpressVPN's MediaStreamer DNS service that allows you to access foreign Prime Video libraries.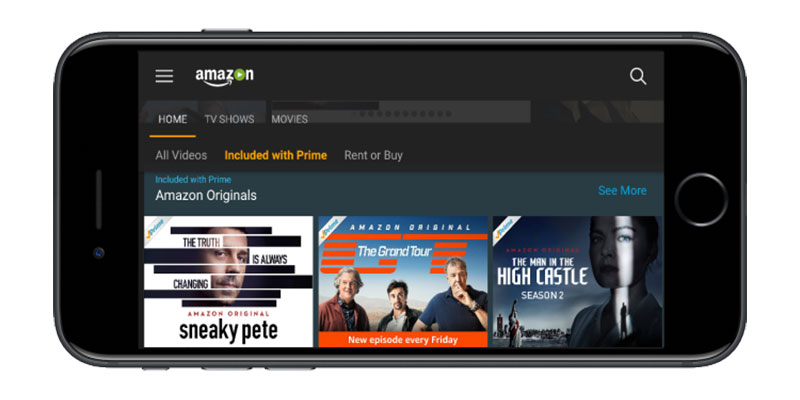 Features and Support
The fun doesn't stop there. Express VPN Amazon Prime has a wealth of features that can be advantageous for you regardless of your online activities. IP Masking, Split tunnelling, and a Network Kill Switch ensure your utmost security and privacy when online.
Additionally, ExpressVPN has a user-friendly interface that you can easily manoeuvre in. Should you have any problems, their 24/7 live chat customer support can lend you a helping hand.
Pricing
ExpressVPN has three subscription options that range in prices, depending on your commitment. While many alternative VPNs are definitely cheaper, you can have peace of mind when trying their services because of a 30-day money-back guarantee.
Try ExpressVPN Now
49% Off + 3 Months FREE (Valid Until September 2023)
Can I Use Free VPN for Amazon Prime Videos?
Ideally, you should be able to watch Prime Videos using free VPN services. Unfortunately, because free plans often have fewer servers available, you'll have to go through a haystack to find a free VPN plan that can unblock Prime Videos.
When paying for a VPN subscription, you're actually paying for the number of servers you can access and the additional features that make it safer for you to access commonly regionally-restricted content. In addition, paid VPN subscriptions offer more features that you can use on vast occasions. So it's best to be smart about it: use a paid VPN subscription.
Conclusion
To conclude, whether you are in or out of the country, utilizing a VPN service allows you to enjoy all the content you desire. Amazon Originals are growing more and more popular. If you don't want to fall behind watching your favourite movies and shows, then using a VPN service is a beneficial solution.
ExpressVPN is a super reliable service that unblocks Amazon Prime Video and other primary streaming services with fast speeds and HD quality. Additionally, you can have peace of mind that your browsing activity is secured from leaks and logs with this premium VPN. So make the most out of a genuinely borderless internet with ExpressVPN today.