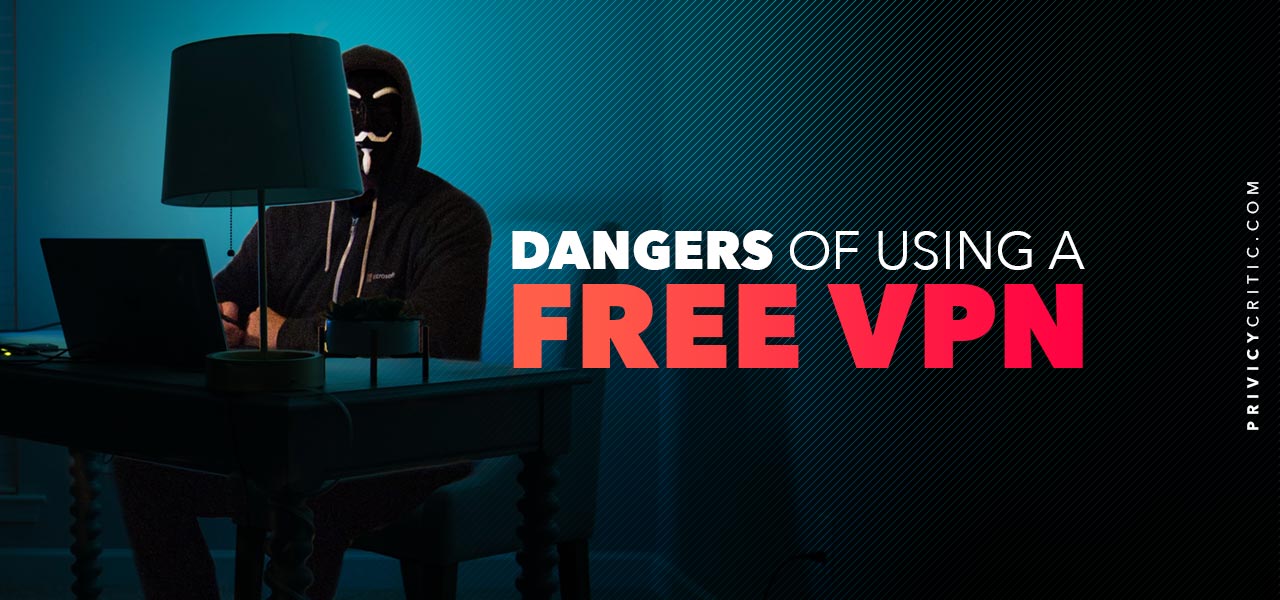 When you find a website that heavily advertises free stuff, you should use your common sense and maybe avoid it – especially when it involves sharing all your personal data in exchange. Because it may prove to be dangerous to use the service and you could deeply regret it later.

Get ExpressVPN
Get a FREE VPN for 30 day?
We recommend ExpressVPN if you're looking for 1 month deal. Get it Today!
That was the case for some of the users who utilized Hola, a free VPN server, to access their crypto-wallet. And who lost all their funds, with no way to get them back… In the end, the price to pay for using this free VPN proxy was way too high for them. And instead of saving a few pounds, an organized group of hackers stole their hard-earned savings.
If you're not sufficiently informed, something similar could easily happen to you too, after you've got your free VPN server download. That's where an article like this one comes in handy. Indeed, you'll find below the truth about VPN free online and the reasons why you should stay clear from them.
What's the Real Cost of Using a Free VPN?
Everyone's guilty of loving free products and services. And, these days, most companies tend to advertise themselves as free to promote their offer. But is it worth it from the user point of view? What is really behind the products of the free VPN server, free VPN account, free VPN address and free VPN for school services.  Let's look at the truth behind the scene.
Try ExpressVPN Now
30-day money-back guarantee
1. You Are the Product
Nothing – no single thing – in life is free. Not even if it says they are offering a free VPN account or a free VPN address or some other related free service.
And if you're not paying for a service, you become the product. You've heard it before, of course. And that's a fact in the digital economy we now live in. Maybe you won't pay in pounds. But you'll end up paying anyway.
You just don't realize it yet.
And you don't know what it's going to cost you.
But you'll pay. Because these providers don't generate any revenue from you. So, they need to find other ways to make money from your patronage.
2. You Can Kiss Your Privacy Goodbye
What's the main purpose of a Virtual Private Network again? To protect your data and your privacy.
However, two out of three free VPNs come embedded with activity trackers, according to research from The ICSI Networking and Security Group. TWO out of THREE! Basically, these trackers log all your online activity in the servers. And the companies can then sell your data to the highest bidder. This is just plain wrong! It goes against everything a VPN stands for.
While some providers mention this practice in their privacy policy, most of them hide it. And it's easy to understand why…
3. You Can Also Forget About Your Security
Indeed, one out of three VPN free Android app contains malware. Yes, over a third of providers implemented ad-related malicious software in their client.
Ads are annoying, right? And they most probably slow down your connection. Because they need to load, along with all their tracking system. So, be careful as kids may be looking for a free VPN account or a free VPN for school, and they may not know the risks involved.
4. You Can Be Responsible for Someone Else's Activity
VPN providers who offer free service to their users need to be ingenious to make a return. And once again, Hola VPN hit the jackpot with this idea: Selling their free users' bandwidth to their paying customers!
In lenient terms: When you install their Chrome extension, other users can browse the web with your IP address. Because they paid for the right to do so. And you've agreed to this when you accepted the terms and conditions.
Now, what if these users decide to run an illegal operation? Well, it would be your real IP address that appears in the police report. And you'd have to prove that you're not the one who's involved… Good luck with that!
5. You Can't Enjoy a Premium Service
The infrastructure needed to run a Virtual Private Network is expensive. Therefore, a reliable and safe VPN isn't free and it will never be. Even if they are advertising a completely free VPN server, free VPN account or a free VPN address.
With a free VPN for PC (Windows, Mac or Linux), you won't be able to stream videos or download torrents. Because the connection will be too slow and the IP addresses banned.
So you can forget about watching Netflix, Hulu, Amazon Prime, and other streaming platforms. While it's true you could unblock Netflix sometimes, that's just sheer luck. And you'll most certainly get the Netflix proxy error. Also, you can't count on your provider to fix that anytime soon, of course.
Try ExpressVPN Now
30-day money-back guarantee
Get rid of all dangers with Cheap VPN
Free VPN comes with risks and limitations. Interested in a VPN risk-free with an affordable price? Let see what we offer below.
What Is the Best Free VPN?
This website is the result of extensive tests and reviews of dozens of VPN services. And only the serious and trustworthy VPNs made the cut to reach you.
Most of the drawbacks mentioned in the previous paragraph can be avoided. How? Simply subscribe to a paid VPN. Because they're all related to the struggle of the providers to monetize their services. ExpressVPN is a great choice: It offers a free trial and a 30-day money-back guarantee, no-questions-asked. This is something we would recommend you do, over trying to get a free VPN address or a free VPN for school.
But let's see the other arguably better options available.
Ridiculously Cheap VPNs
These are two premium VPNs that are offering huge discounts and some free months. While they aren't technically free, you won't be able to find cheaper on the market. Make yourself a present and try one of these VPNs, for FREE. They offer a no-logging policy and up to 45-day money-back guarantee.
Best Free VPN: The Verdict
In the end, two VPN providers are competing for the title of best free VPN server. And they're both offering a forever free plan – the catch is that they limit the amount of data you can use every month. So if you only want to browse the web anonymously, or if you have an emergency, they're fine.
But you won't be able to watch many videos or download many torrents.
BUT you'll protect your privacy! And that's what it's really all about.
Conclusion
You were looking for the best free VPN. Maybe you've finally found it on this page. And if you did, you can rest assured you've made the right choice: You'll stay safe online.
Everyone should protect their privacy.
It's shocking to see that so many people who can afford an iPhone that cost about £1,000 are willing to sacrifice their personal data to save a few pounds each month. And something's definitely not right here.
Do you want to keep your credit card safe when you pay online, to protect your device when you connect to free Wi-Fi, and to protect your privacy when you write emails or download torrents? Then you should connect all your devices to a VPN, at all times.
Finally, don't forget to check the VPN coupon page where you'll find the latest offers for the best VPNs of the market.