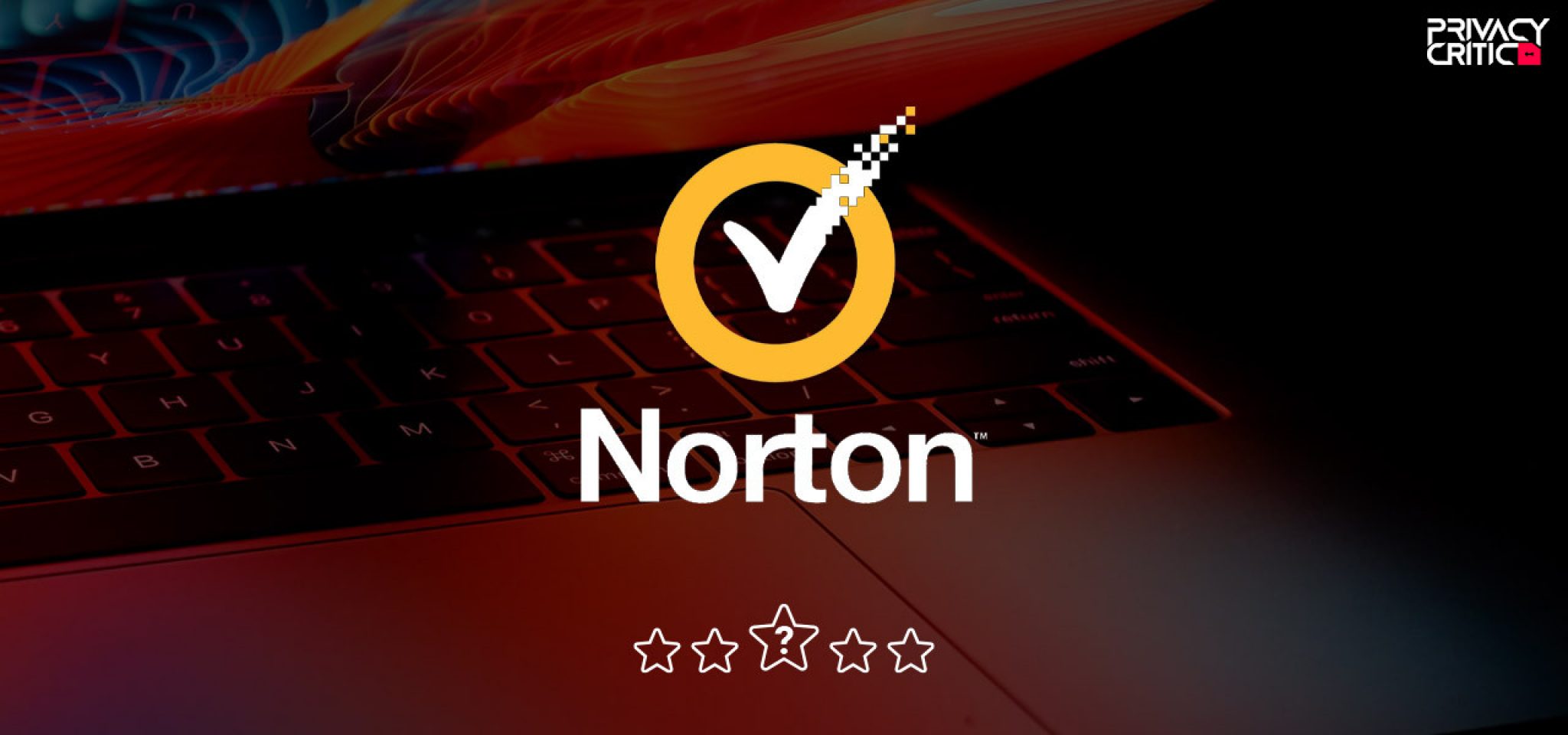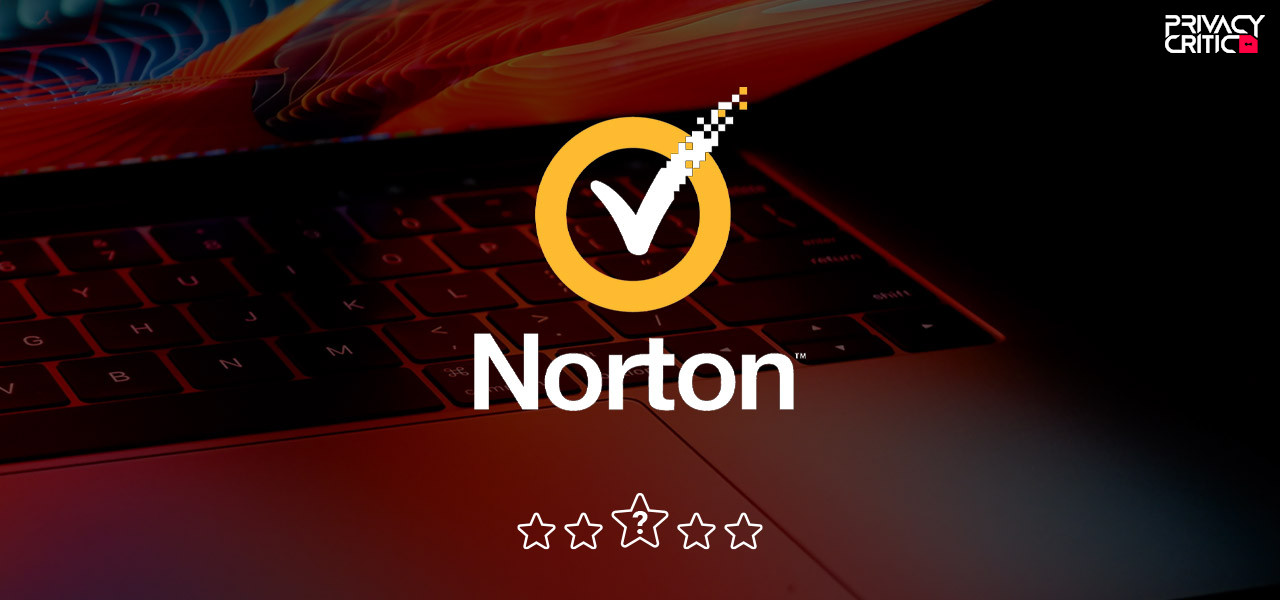 With features like online storage, password manager, parental controls, backup software, three varying levels of identity protection, an unlimited VPN service and great malware protection, the Norton 360 antivirus lineup provides perhaps the most complete privacy and security suites available on the market.
This Norton 360 review is going to discuss more than its malware scanning capabilities, the features it has or lacks. It is going to be much deeper than that finding answers to questions such as "is Norton 360 free?"  "is Norton 360 really being discontinued" "is Norton 360 any good?" and of course "what does Norton 360 include?" By the end of this Norton 360 review, you will gain a deeper understanding of what this product is capable of.
Let's begin with this review of Norton 360!
TRY NOW
EXCLUSIVE COUPON DISCOUNT FOR OUR READERS
Try Norton 360 and save 60% on your subscription today.
Overview
The first iteration of Norton was Peter Norton Computing Inc, a software company created by Peter Norton in 1990. The initial mission of the company was to develop DOS utilities which included Norton Utilities.
In the beginning, the earliest viruses infected computer systems via floppy disks. However, since floppy disks were removable data mediums, these viruses were seamless to contain. This got even tougher when the internet connected the computers. These viruses were able to spread quicker, placing every machine at risk.
The first company to fight viruses was Symantec, which in 1989 developed a DOS-based antivirus program. It also released its antivirus program for other operating systems.
At this time, Peter Norton, a software publisher and programmer created his first iteration of Norton Utilities for DOS. The suite was created to aid people analyse, configure, optimise and ensure a computer is maintained. Norton Utilities was designed to improve not just boot speed but overall performance.
It was at this time that Symantec, with the increase in demand for antivirus products, acquired Peter Norton's company, folding Norton Utilities into Symantec's company. About a year after Norton Utilities and SAM became one company, Norton Antivirus for PC was launched by Symantec. This was the company's first antivirus software designed specifically for consumers. It helped stop virus infection and eradicate malicious software from computer systems. This product also included phishing protection and email filtering features to protect consumers from phishing scams.
Table Summary
Characteristic
Value
Available Versions

Norton 360 Standard, Norton 360 Deluxe, Norton 360 Premium

Multi Login

1-∞ devices

Supported Devices

Windows, macOS, Android, iOS

Money-Back Guarantee?

60 days

Starts from

29.99 $

(2.49 $ per month)

Free Trial?

No
Let's find out what features are available in our Norton 360 reviews or the review of Norton 360.
Features: What does Norton 360 Include? 
This Norton 360 reviews will highlight the following features:
Anti-Malware engine
Cloud Backup
Smart Firewall
Dark Web Monitoring
Customisation
Secure VPN
Safe Search Engine
Safe Web Browser
Pricing
When it comes to pricing, in this review of Norton 360, there are 9 Norton 360 antivirus products created for Windows. This ranges from the Norton LifeLock pack and more. Users searching for free software will be disappointed, fortunately, there is a 60 day satisfaction guarantee on all products coupled with Norton's Virus Protection Promise refund if the product doesn't keep a computer clean. Being able to answer how much does Norton 360 cost actually depends on the tier you are interested in.
Norton Antivirus Plus is the entry level product suited for a single computer be it Mac or PC. It can function for systems operating Windows 7 to 10. When it comes to costs users can expect to pay $60 per year for continued protection, however, there are deals where users only have to pay $14.99 for the first year. Users also get features that are usually kept for the more expensive tiers such as a password manager, backup software and two-way firewall.
The Next Norton 360 Antivirus product is Norton 360 Standard, which provides protection one device, be it a tablet, phone, Mac or PC.
The online storage here is boosted to 10GB from the 2GB gotten on the Norton Antivirus Plus. Users also get webcam and online banking protection for just $50 per year. There are deals where users pay just $30. This package also includes LifeLock monitoring of the dark web for a user's personal information.
Norton 360 Deluxe is a product that covers 5 devices irrespective of their platform. This product adds parental controls to the other features and raises the amount of available online storage to 50GB, whilst also providing access to 5 simultaneous VPN connections. Every one of the core antivirus advantages and features found on Norton's software are maxed out. This product can be purchased for $105 a year or specified deals that offer the same product at $35 for the first year.
The Norton 360 antivirus for Gamers should be seen as a 3 license iteration of the Deluxe. Whilst it was created specifically for PC gamers, it can be used for iOS, Android or Mac software. It costs $100 annually, with no discernible ways to get discounted prices.
The Norton 360 Premium is a product that is only available at retail stores. Users can think of it as an expanded Deluxe iteration, providing the associated features, increasing VPN coverage to 10 devices and making 75GB of online storage available. It also costs $125 annually, but you can get $75 off for the first year.
The Norton 360 Platinum which is only available on retail costs $149 annually and provides coverage for 20 devices as well as 100GB of online storage. Discounts for the first year brings that down to $99.48.
How much Norton 360 renewal? The amount you spend for the renewal generally depends on the product tier you get; however, it is important to note that renewals are much cheaper than the first payment. You can also access discounts online.
The LifeLock monitoring package can be added to your Norton 360 plan for an additional cost. This ensures your information is kept secured and monitored on the dark web. The Norton 360 reviews have shown that you can get the right package that suits your needs.
Security
There are various features in Norton 360 that stand out, and we will highlight them in this Norton 360 review or Norton 360 antivirus. For one, there is the Anti-malware engine which utilises a malware directory coupled with machine learning and heuristic analysis to provide a great level of virus protection. Norton 360 provides an array of virus scanning selections, including real-time protection to ensure malware is kept from Android, iOS, Mac and Windows devices.
Quick scan
This review of Norton 360 will show that Norton 360 has various scanning capabilities such as Quick Scan, Custom Scan and Norton Insight. Quick scan scans portions where malware is typically found. This can be running processes, system files and temporary files. Custom Scan scans specific disk locations and folders. While Norton Insight rapidly scans specific files that might require scanning.
Malware scanner 
Any of these scans can be seamlessly scheduled daily, weekly or monthly. The Norton 360 antivirus' malware scanner has a wonderful performance rating, so much so that a full system scan can detect malware without slowing the computer down.
Its real-time protection also helps to block any malware that might infiltrate the computer via downloads.
Smart firewall
This product also has a Smart Firewall as it calls which provides massive improvements over inbuilt firewalls on macOS and Windows. Smart Firewall is able to detect network intrusions even in instances that the Windows firewall was unable to.
There are also a plethora of customisation choices for advanced users to use. Norton 360 Antivirus' Smart Firewall has the option to block certain services utilised by Windows when you are using a public Wi-Fi network. Nevertheless, you can enable these options if you choose to.
Users also get a list of 136 uncommon protocols that can be utilised by malware to communicate between devices on a network. The Smart Firewall monitors these protocols automatically for suspicious activity whilst notifying users that protocols need to be disabled as a result of malware threats via the network.
Safe web browser 
The Safe Web browser extension is available for Edge, Safari, Firefox and Chrome browsers. It offers protection from phishing sites and suspicious web pages. It also has an isolation mode that can be used for online banking. This added with the Safe Search feature ensures users are notified if a site is suspicious or not.
Norton 360 antivirus is a great product as the company actually improves on the processes used by data breach monitors. Over the course of the Norton 360 reviews or review of Norton 360, we discovered that Norton takes a different approach to data breach monitoring. It does this by enlisting paid human agents to infiltrate the dark web, finding data that other companies are unable to. This enables Norton to provide feedback and advice in case a user's information is found online.
By using this real person approach instead of the database approach by other competitors, Norton is able to provide a more effective service. additionally, once users enter their information, dark web monitoring becomes active. The monitoring team provides notifications as well as instructions on the changes you have to make to protect your account and identity.
VPN 
Norton 360 Antivirus offers a secure VPN that enables users to hide their IP address by simply selecting from a vast array of VPN servers located all over the world. This not only helps encrypt web traffic, but it also protects users online, reinforcing their privacy from governments, ISPs and hackers.
The Norton VPN feature comes with a strong 265-bit AES encryption, kill switch, no logs policy, ad blocker and unlimited browsing even on the cheapest plan.
Performance
When it comes to performance, this review of Norton 360 highlights how the software affects computers.
The anti-malware detection engine takes just a couple of system resources when operating in the background. That, however, does increase when active scans are being conducted. That being said, this Norton product rarely hampers the performance of the device it is running on. A full scan generally raises the benchmark completion time from 8.2 to 12.4 seconds. Admittedly most users will conduct full scans when their computers are not in use.
Norton's quick scans had a more acceptable performance drop which only comes behind Kaspersky's quick scan.
Getting Started
Now we will discover how to use this product in this review of Norton 360.
Installing this product is easy and it starts with a 3.5 installer, the moment you agree to the product license agreement, you get the complete 226MB installation program. Something like the Norton 360 antivirus Deluxe takes about 10 minutes to install.
Usability
This review of Norton 360 will show that Norton provides you with 2 choices for your user interface: Classic and My Norton. My Norton is activated as the default interface. It provides a quick menu view for you to see your Device security, ID Theft Protection, Secure VPN, Cloud Backup, Parental Controls, and Password Managers.
Over the course of the Norton 360 reviews, we noticed that Norton's online dashboard is a lot more intuitive than the desktop app, and most users simply return to it when they require a bit more information. My Norton web dashboard is responsive, has a clear layout and includes all the features and more found on the desktop app.
Generally, the usability of the interface is clear, and Norton provides a lot more features than its competitors. This Norton 360 reviews or review of Norton 360 has shown that while it might take a bit of time to get used to, it is so intuitive that even non-technical users won't get lost.
The mobile apps for iOS and Android are also great, however, not all of Norton's security tools can be found in one app. Nevertheless, users can have tools such as:
App advisor
Malware scanner
Web protection
VPN
Wi-Fi network monitor
Safe search and safe web
Device security
Ransomware recovery
Customer Service
Norton provides customer service support via email, live chat and telephone. Users will be pleased to know that Norton support comes in various languages including Mandarin, Arabic, Turkish, Dutch, German and of course English. We conducted a couple of Norton 360 reviews and we discovered that the customer support team is available any time of the day; however, most languages are only available during business hours.
Norton 360 Review Conclusion
You might wonder is Norton 360 a good antivirus? There are a plethora of Norton 360 reviews out there but they all seem to have one common theme: that Norton 360 is a great security suite. It ranks highly in terms of internet security tools, malware detection, usability, value and mobile protections.
Overall, it can be heralded as the best all-around security product out there. This is because it offers great malware protection whilst bundling the most important security tools every computer needs into one program.
This review of Norton 360 or Norton 360 antivirus reviews has also proven this point, especially when you take into account other features such as LifeLock protection, ensuring that the personal information of users is kept safe by monitoring the dark web for any mention of said information.
FAQ
Is Norton any good?
Norton is one of the best companies out there providing Internet security tools to ensure your computer remains safe.
How much does Norton 360 cost?
Depending on the Norton 360 suite you select, you can expect to pay anything from $50 to $150.
Is Norton 360 really being discontinued?
No, Norton 360 is not being discontinued. The newest iteration 2021 is active and can be purchased as mentioned in this Norton 360 reviews.
What is the best Norton product?
For most users, the Norton 360 Deluxe is best for them. This is because it offers a host of useful features and can be used across 5 devices on iOS, Android, Mac or Windows.
Is the Dark Web Monitoring available in every country?
No. We conducted some Norton 360 reviews and discovered that Dark web monitoring is only available in New Zealand, Australia, Germany, UK and the US.
Can I increase the number of devices on my Norton 360 package?
At this moment, you cannot do so. The only way to add another device if you have maxed out your device allowance is to move to the next product tier. For example, if you have the Norton 360 Standard, you will have to get the Norton 360 Deluxe.
Norton 360 Review 2023
This is a comprehensive review, Norton 360 Antivirus. You can find everything you need to know about Norton 360 here.
PROS
It is quick and is efficient to discover a virus
It is straightforward, and simple to install
The price is very reasonable
It has SafeCam to block webcam threats
CONS
Norton Antivirus is not free
It takes a bit more RAM
Quite hard to uninstall
The learning curve, it can take a bit of time to master