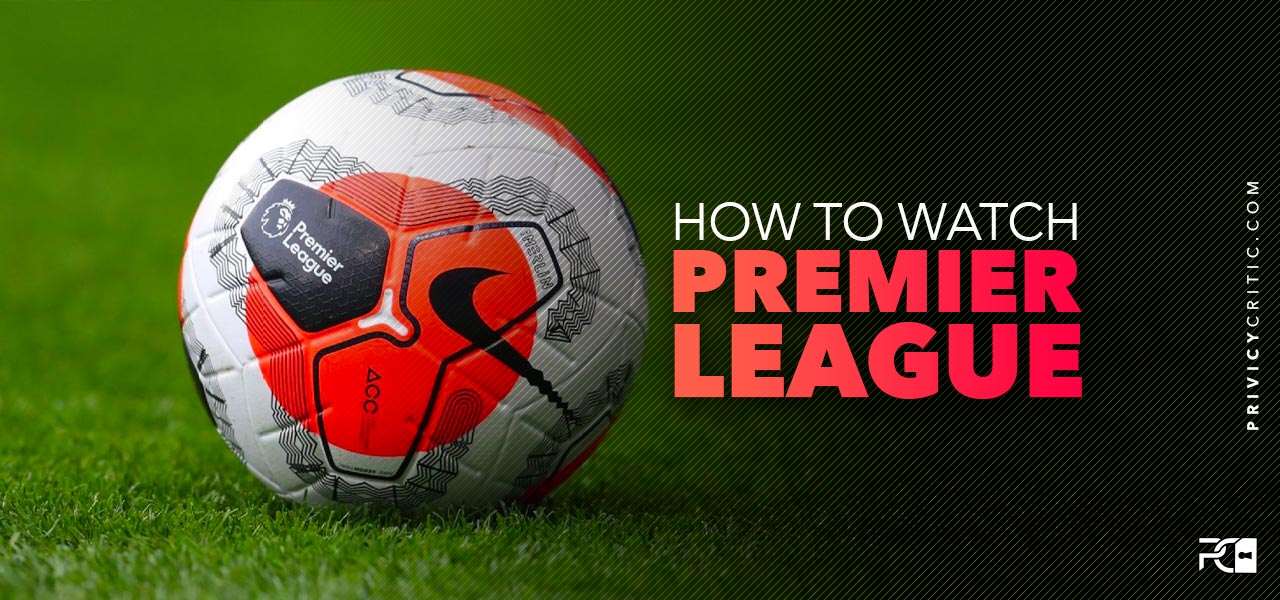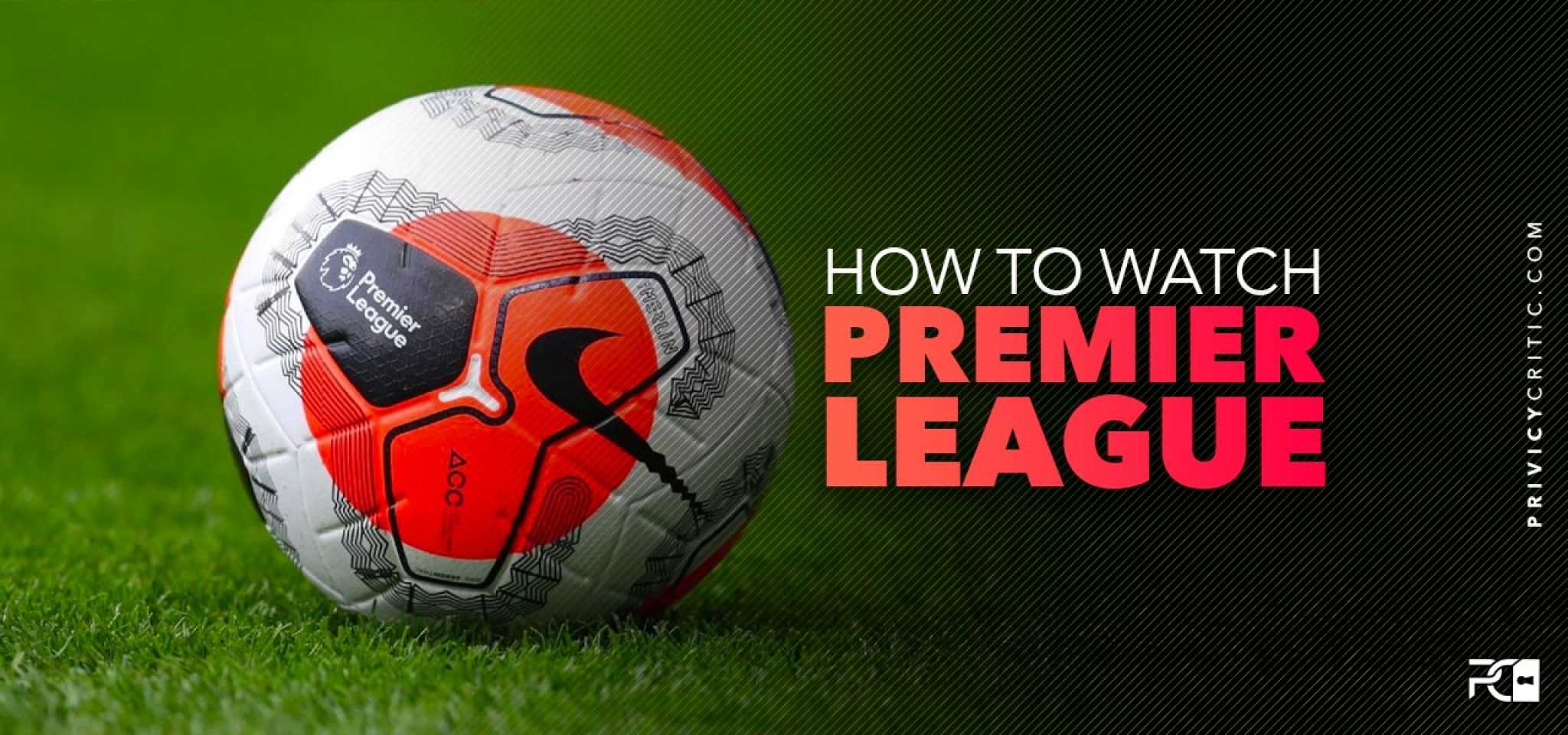 Everyone wants to watch the English Premier League 2022 at the moment. However, it can be tough to find an EPL stream when abroad. The English Premier League is one of the most popular football events held. It takes place in England with twenty of the best English clubs playing, such as Manchester United, Arsenal, Tottenham, etc. Of course, the best way to watch would be at the stadiums. However, with Covid-19, cramped timetables, and relatively expensive travel, this is quite troublesome, leaving you wondering, 'How can I watch Premier League online'.
There are quite a few Premier League streaming services worldwide as it is such a popular event. This article will suggest where to the watch Premier League in the UK, Australia, Canada, New Zealand, and the US. We will also suggest where to find an EPL free stream for those of you who don't feel it's necessary to spend money on a streaming site and want to watch Premier League live free. And if we haven't mentioned your country of residence, or you cannot get the sites you want to work based on your location, we suggest a VPN to watch the English Premier League; if you are unsure what this is, we will explain it below.
Try ExpressVPN Now
ExpressVPN offers 49% Off Plus 3 Months FREE
Watch the English Premier League from anywhere with ExpressVPN. Try ExpressVPN for 30-days and get money-back guarantee. Hurry, get this exclusive deal today before it ends!
Last Update Made On: 30 September 2022
Where to stream Premier League UK: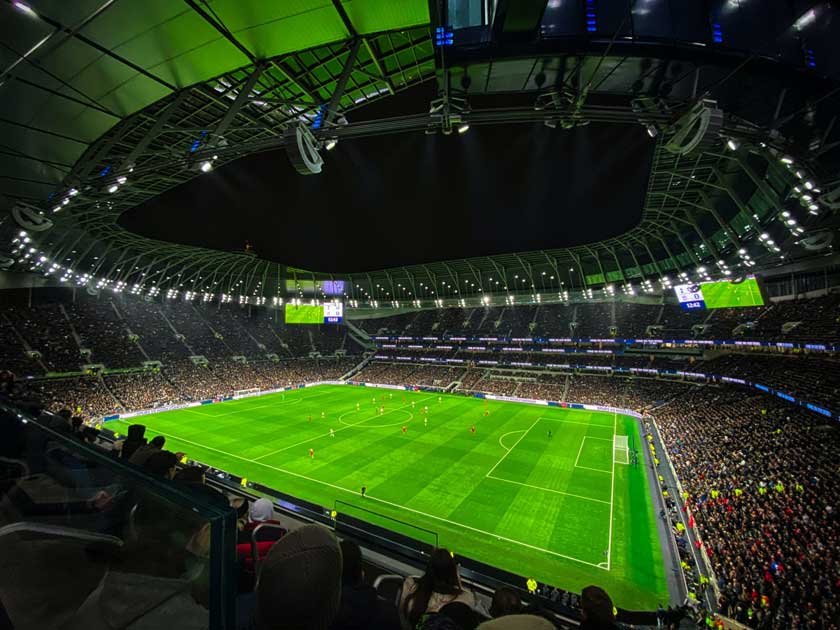 Streaming the Premier League in the UK is easy as the games take place in England, so your TV box, For example, Sky, will have live EPL streams across multiple channels. Here is how to watch Premier League in the UK:
Sky Sports: This is the most popular site in the UK to use. This season, they will be showing even more games than ever before, making this an excellent channel to tune into. Learn more about streaming the Premier League on Sky Sports.
BT Sports: As a streaming partner of the EPL since the 2013 season, BT Sports will also be a reliable Premier League streaming service. You can watch highlights for free on their website. Click on this to view.
Amazon Prime: Prime will also have a few matches on but not as many as Sky or BT, and you would need to have a Prime account already so that it would cost more. To learn more about watching an EPL stream on Amazon Prime, click here.
Where to watch Premier League games in Australia:
Even though football is not as popular as rugby or Australian football in Australia, many still watch the Premier League. Here are a couple of channels that are Premier League streaming services:
Optus Sports: Optus Sports will be streaming every match live. To learn more about EPL streams on Optus sports, click here.
Optus Sports is Australia's only Premier League streaming service, as they have bought all the EPL streaming rights this season. However, there is no need to use any other channels or sites as they will show every match.
Where to watch the Premier League in Canada:
There are not many places to watch the Premier League in Canada, as a new company bought the streaming rights for this season. Here is where to the watch Premier League in Canada.
DAZN: this is the central place to watch the EPL stream this season as they have bought full rights to stream and will be showing all games. There is a 30-day trial, but it is well worth it for the hardcore football fans. Here's how to find out more.
NBC: The main NBC will also show a few games, but not as many as DAZN. But this channel is on most cable packages. Therefore, you can watch Premier League live free.
Where to watch the English Premier League in New Zealand:
Here is where you can live stream the EPL in New Zealand:
Sky Sports NZ: You can stream the matches on Sky Sports. They also show all other football events, so keep that in mind when the EPL is over.
BEIN Sports: BEIN Sports are in partnership with Sky Sports for all your Football events. To find out more, click here.
These are paid channels, so unfortunately you cannot watch Premier League live free, however, they are worth it for good quality football.
Where to watch the Premier League in the US:
We will now rephrase to soccer, as football is a completely different sport in the US. So here is where you can watch the Premier League in the US:
NBC Universal networks: NBC networks, including NBC, NBCSN, and the USA network, will show the League games. A couple of these will be able to be streamed online; these are NBC and NBCSN. To watch these online, head over to NBCsports.com.
Telemundo: To stream the games in Spanish, you will need to use Telemundo for all the Spanish and Latin fans.
NBC is a free channel that comes with your TV provider box, so scroll through your channels to see if one of the NBC channels is there. If you do, it means you can watch Premier League live free. Telemundo is also free to watch on an EPL free stream without cable.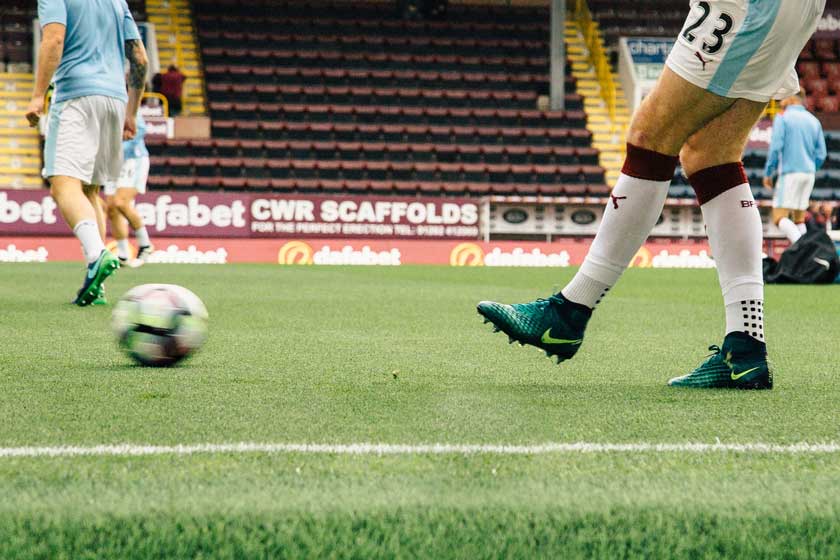 Best free Channels:
It would be more convenient to watch Premier League live free. However, finding a free website or channels with an EPL free stream is not the easiest. However, here is what we found:
BBC Iplayer: if you are looking to use this site to watch an EPL free stream but are not in the UK, you need a VPN; if you don't know what this is already, we will explain below. BBC Iplayer allows you to watch a few matches for free,  but only in the UK. You will need a VPN to mask your location if you are not in the UK actually to be able to watch Premier League live free.
NBC: The NBC networks have been mentioned in the USA section as a Premier League streaming service. If your TV provider offers this as a channel, you can watch an EPL free stream.
Telemundo: Also mentioned in the USA section, you can actually watch EPL free stream, even without cable, which is so convenient.
How to stream Premier League outside your country with a VPN
A VPN or Virtual Private Network is a great solution to all your privacy and streaming needs.
If we have not mentioned your country above but still want to use the channels and sites we suggested, a VPN is the way to watch an EPL stream. If you are travelling and the Premier League streaming service you paid for is unavailable, a VPN can mask your location and change it to your home country.
We suggest you use a VPN to stream the EPL games, even when at home, to increase speeds and decrease loading times. That can prevent that horrible moment when your team is about to score, and the connection starts buffering. We've all been there. It can also help you be able to watch Premier League live free.
Try a VPN for free
Want to know what the top-rated VPN is?
It's ExpressVPN!
This VPN is the best because of its high speeds, quality encryption, and the availability of servers you can change to when wanting to access something blocked in your country. This VPN is definitely the best of the best, as its product quality just exceeds all the others.
ExpressVPN has a 30-day money-back guarantee, which allows you to try out the VPN first. This is a good way to see if you like the way it works and if it is not for you, you can always change your mind after 30 days. It's the perfect time to try out the VPN, so you can try all the sites we suggested for streaming the EPL.
So why not head over to ExpressVPN now and give it a go?
There is nothing to lose.
These are the best VPNs to use when you want to watch the English Premier League:
What else can I do with a VPN?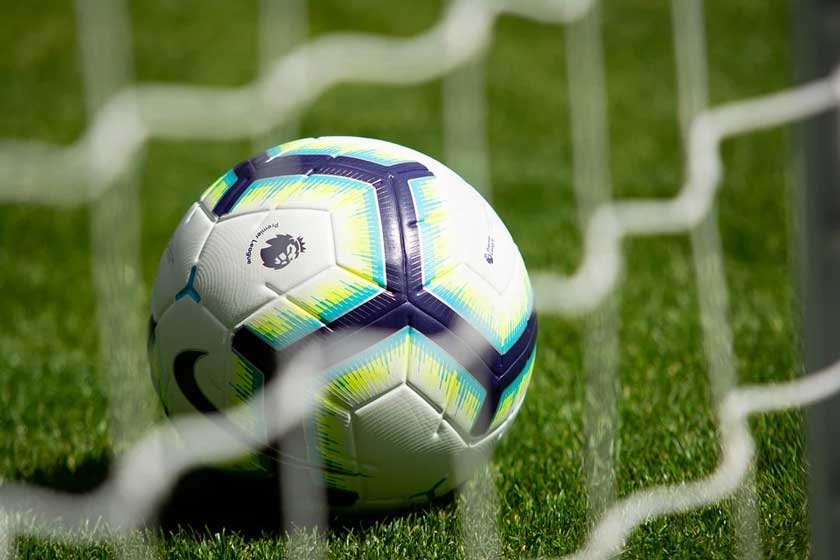 VPNs are a helpful feature that can do so much more than unblock sites and mask locations. Here are some of the features of a great VPN:
Kill switch – to stop anyone from being able to creep through if your internet shuts off
Anonymous DNS – Keeps you private and hides who you really are on the internet
Tunnel encryption – This is how it protects your data
It has a phone application – So that you can use the VPN for all devices.
Increases speed – VPNs will reduce buffering and loading times
Change IP address – You can change your location to unblock sites unavailable in your country
To know more about the top VPNs of 2022, click here.
Try ExpressVPN Now
49% Off + 3 Months FREE (Valid Until October 2022)
Conclusion
Football is such a great thing to enjoy with friends, whether that's playing it or watching. With the world slowly getting back to normal, you can finally enjoy these things again. We hope that we have made your search for a site or channel to watch the English Premier League a little easier. So have a stress-free time and enjoy watching the Premier League with your mates.
We also hope you take our advice on getting a VPN, as it really is a useful thing, especially to save you time during the Premier League games, don't forget about ExpressVPN's 30-day money-back guarantee, so even if you do not want the app long term, you can enjoy 30 days of good quality football with it.
We would be glad to know which of the Premier League Streaming services you used, and how the EPL free streams were if you tried them. Please comment below if you liked this article and have any feedback.