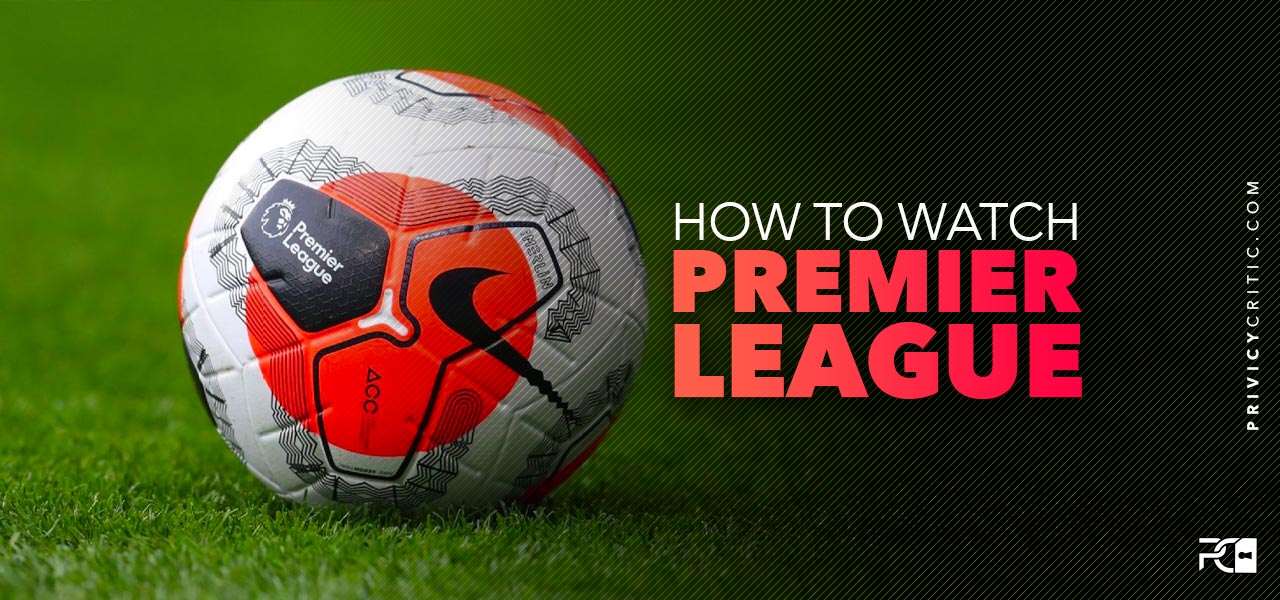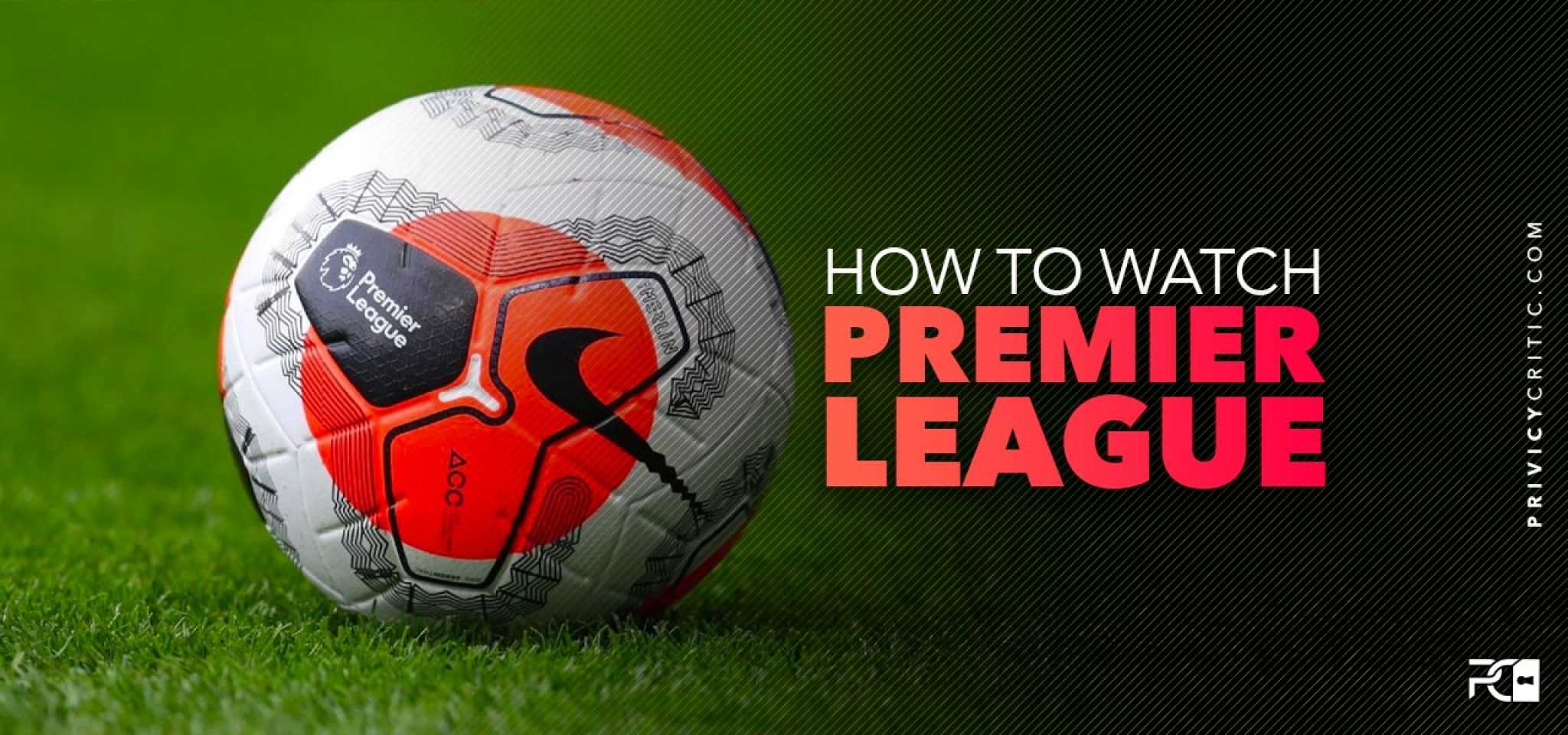 The English Premier League commands a multitude of passionate fans not only on home soil but from around the globe. People who can't watch it live at the stadium demand access to an online streaming service. And if you're outside the UK or areas that don't broadcast it, you might find it challenging to stream live. How can a VPN let you watch Premier League? Read on.

Try ExpressVPN Now
Here's the best VPN for you: ExpressVPN
This provider offers great speeds for unlimited streaming, torrenting and gaming. Try it today, risk-free, for 30 days and get 3 months FREE.
Why do I need a VPN to watch the Premier League?
When you travel out of the UK, you'll find that watching Premier League games is an uphill battle. You'll notice that a lot of streaming services you try to access are blocked. Streaming services block users or anyone who tries to gain entry for several reasons. It could be because of local marketing protocols, additional royalties and fees, and the desire to serve their home market.
Whichever it is, not being able to watch the Premier League games abroad can be quite frustrating. Whether you're rooting for Liverpool or Manchester United, you want to watch every single game.
How to watch Premier League abroad?
A VPN can help you with this dilemma. VPNs have great regional unblocking prowess. Therefore, even if you're in a restricted location, you might still be able to watch the matches through VPN's geo-spoofing ability. A VPN tricks the streaming service by creating the illusion that you're somewhere else, specifically, in an area that has access to Premier League live stream.
Try ExpressVPN Now
30-day money-back guarantee
The best VPN to watch Premier League abroad
Of course, not all VPNs are created equal, especially on watching Premier League games. Subscribing to a random VPN doesn't guarantee you get access to Premier League stream. You have to find a high-quality VPN that has impeccable speeds to avoid streaming gaffes. What's the use of a Premier League online stream when you miss a historic goal due to lags and buffering? When you watch Premier League abroad, you'd want to see every kick of the ball in action. So either get a VPN with good speed or none at all.
Aside from having the best streaming experience, the best VPN should give you utmost privacy protection. With that, here are several VPNs that you can check out.
Of course, our top pick to watch Premier League games abroad is the cream of the crop – ExpressVPN.
This VPN has the top verified speeds in the market. This explains why it's quite popular in streaming games and sports. It is the ideal way on how to watch the Premier League abroad. With no buffers or lags, you get to enjoy crisp and sharp images as if you're streaming it in the UK.
When you subscribe to this VPN, you'll get the following advantages.
Offers 30-day money-back guarantee
Has 24/7 live chat support
Can break geoblocks even in China
One of the safest VPN in the market
Naturally, its top-tier performance comes at a cost. It is not an inexpensive VPN and you can only stream on 5 devices at a time.
A few honourable mentions need to be featured too, such as Cyber Ghost and Private Internet Access. Both VPNs have great speeds with malicious content blocking capabilities. For this reason, they can be an alternative VPN on how to watch the Premier League abroad.
The best VPNs have all these features in common: superb unblocking capability, grants a money-back guarantee, able to connect multiple devices (at least 5) at a time and have 256-AES military-grade encryption. Moreover, these additional security features have to be present: a kill switch, no-log policy, and IP/DNS leak protection.
Where to watch the Premier League games?
The Premier League match is broadcast live. You can watch the games across different streaming services in the UK:
Sky Sports will show 64 games
20 matches from BT Sports
Amazon Prime will show 4 matches
4 games from the BBC
Where to watch Premier League games abroad? If you find yourself in the US, the Premier League games are live-streamed on NBC Sports Gold and Telemundo.
For other accessible regions, see below:
Canada- TSN, and SportsNet Now
Middle East- beIN Sports
Australia- Optus Sports and SBS
How to watch Premier League live with a VPN
Watching the Premier League on VPN is almost as easy as watching it on live television. Just follow these simple steps:
Choose the ExpressVPN. Download the VPN service. Though you can stream using free VPNs, we recommend getting a reliable one from our recommendations above.
Choose the country that is broadcasting the game and connect to its server. The best option for the Premier League games will be the UK.
Log in to the streaming service,  sit back and enjoy.
Can I use a free VPN to watch the Premier League?
Yes, you can use a free VPN to watch an online stream of the matches. However, a cautionary tale: they're not going to be as good as getting the paid ones. Free VPNs have limited servers. Also, there will be more people who are going to access the free service compared to the available servers. So expect a super-slow connection with lots of buffering and lagging.
Since it's free, you'll be interrupted with lots of ads. There's no getting rid of them since this is where these free VPNs can make money. Free VPNs also have the bare minimum features so, your activities may be tracked even if you're done streaming.
What's worse is, some of the very shady VPNs profit off your connection data. Your browsing activities can be sold to third parties. So in terms of security, there's a lot at stake if you're going to use a free VPN for streaming.
Try ExpressVPN Now
30-day money-back guarantee
Conclusion
In this article, I showed you how to watch Premier League abroad and in the UK. Football is the world's favourite sport and produces the most passionate fans in the globe, Premier League fans especially. Dignify your love of the sport by using the best VPN to watch Premier League games abroad – ExpressVPN.