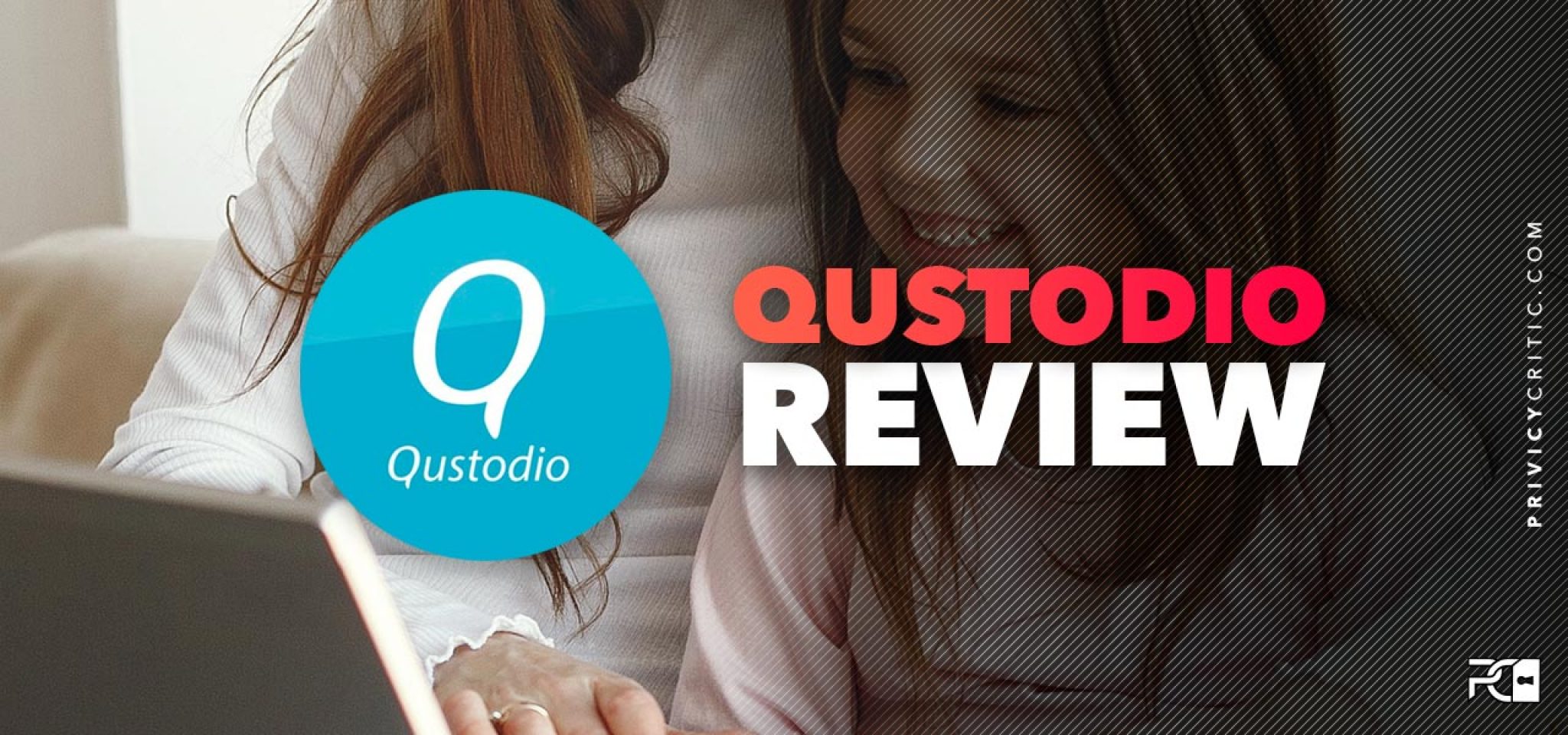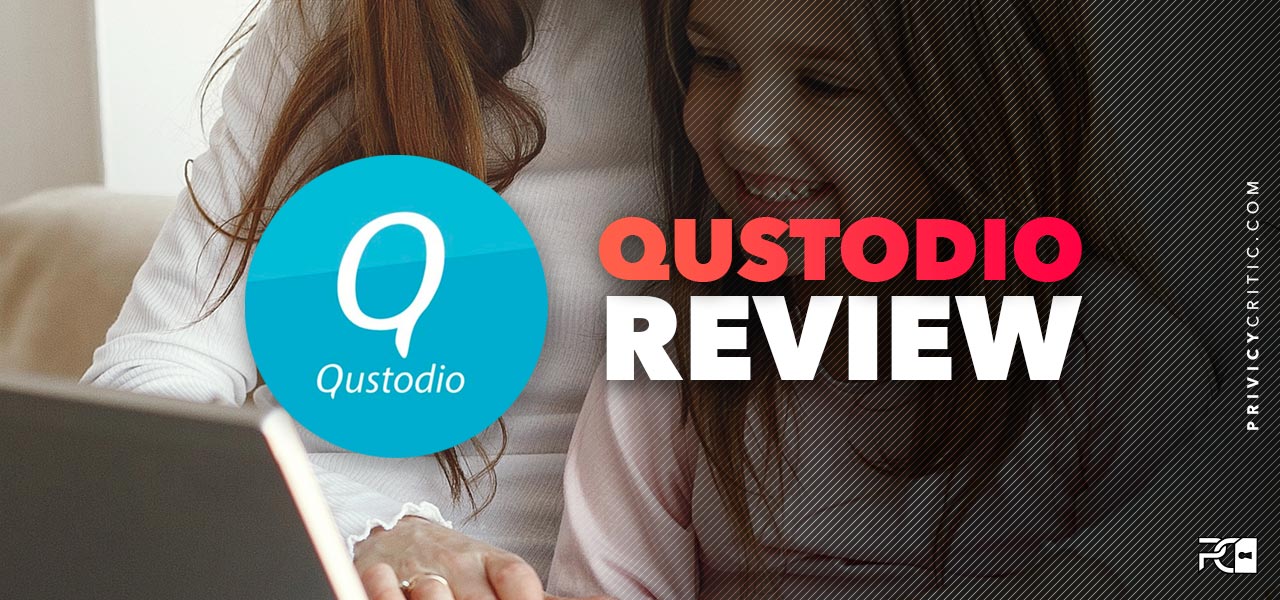 In the modern age, there are so many things that we get to enjoy. Now that we have all sorts of gadgets and the internet, everything has become much more convenient. This mostly affects our kids who were born into this generation. Because of this, they do almost all their daily activities on their mobile devices. Their form of entertainment is now games and movies, and their schoolwork requires them to use the internet all the time. A great way you can keep an eye on your kids is by using the Qustodio family app.
Free Download
Try Qustodio Family app today for FREE
If you need to set parental control on your kids' devices, this is the solution we recommend.
What is Qustodio?
The Qustodio app is a heaven send for all parents that are wondering how to be more involved in their children's lives. It helps you monitor all your kids' online activities with their extremely helpful features. It has just about anything you could ever ask for. A few of the options available include time limitations, web content filtering, and even location tracking.
The great thing about the Qustodio family is that it allows you to customize almost every rule you set for your child. And, you can even check on your kids' activity in real-time through their online dashboard.

It can do this because it operates using the Qustodio VPN servers. The servers receive raw internet data and send the curated traffic to your children's devices. Pretty neat right?
But what you probably didn't know is that the Qustodio Family App isn't the only product they have. They also have a Qustodio for school. This app basically helps students stay focused on schoolwork and makes sure that they only use school computers for educational purposes. There is also Qustodio for business. This is popularly used in corporate offices so that they can keep their employees on track with work instead of slacking off on other sites.
Qustodio App Price
Just to give you a heads-up, Qustodio is actually a little on the expensive side. However, the annual price totally depends on the payment plan that you choose. Don't worry, I'll be explaining each in a minute.
The first package is called the Small Family Plan. This is the cheapest plan out of the three since it only allows you to connect up to 5 devices. Next is the Medium Family Plan. Now, you have a little more room since this one can monitor 10 devices. Lastly, there is the Large Family Plan. It can connect up to 15 devices. This is great for super huge families or if your kids just have a ton of gadgets around.
Qustodio Free vs Premium
That's right, Qustodio VPN actually has a free version! This is great since not all parents have the budget to splurge on an annual subscription for parental control.
But of course, there are some differences. The first one you should probably take note of is that you can only connect one device. Another is that unlike the Qustodio premium which gives you up to 30 days of activity history, the free version can only provide a coverage of 7 days. Of course, you'll still be able to use the necessary controls like time limitations and content filtering so doesn't worry. But, you won't have the time-limit per application or location tracking.
Qustodio Premium Review
Here is a short table summarizing the key details of the Qustodio Family app.
| FEATURE | VALUE |
| --- | --- |
| Logs | Yes, it's logging everything! |
| Torrents | N/A |
| Netflix | N/A |
| Multi-login | Depending on the plans |
| Covered countries | US and UK |
| Supported devices | Windows, Mac, Linux, iOS, Android, Kindle |
| Money-back guarantee? | 30 Days |
| Protocols | Undisclosed |
| Traffic data | Unlimited |
| Encryption | Undisclosed |
| IP Addresses | Undisclosed |
| Servers | Undisclosed |
How Does Qustodio Work?
In this section, I'll be guiding you through the step-by-step process of how to set up your Qustodio app.
1. Starting Off
First, you need to go to the official Qustodio VPN website by clicking here and choose a family plan to subscribe.
2. Validation
The next step is to simply validate your license and create an account. Make sure you do this using a web browser.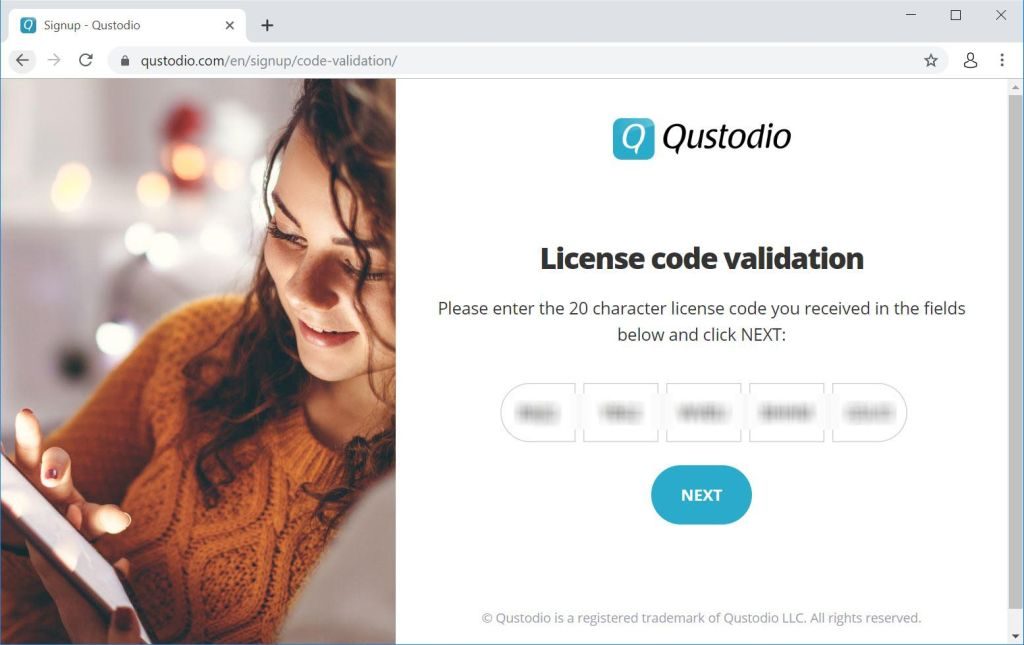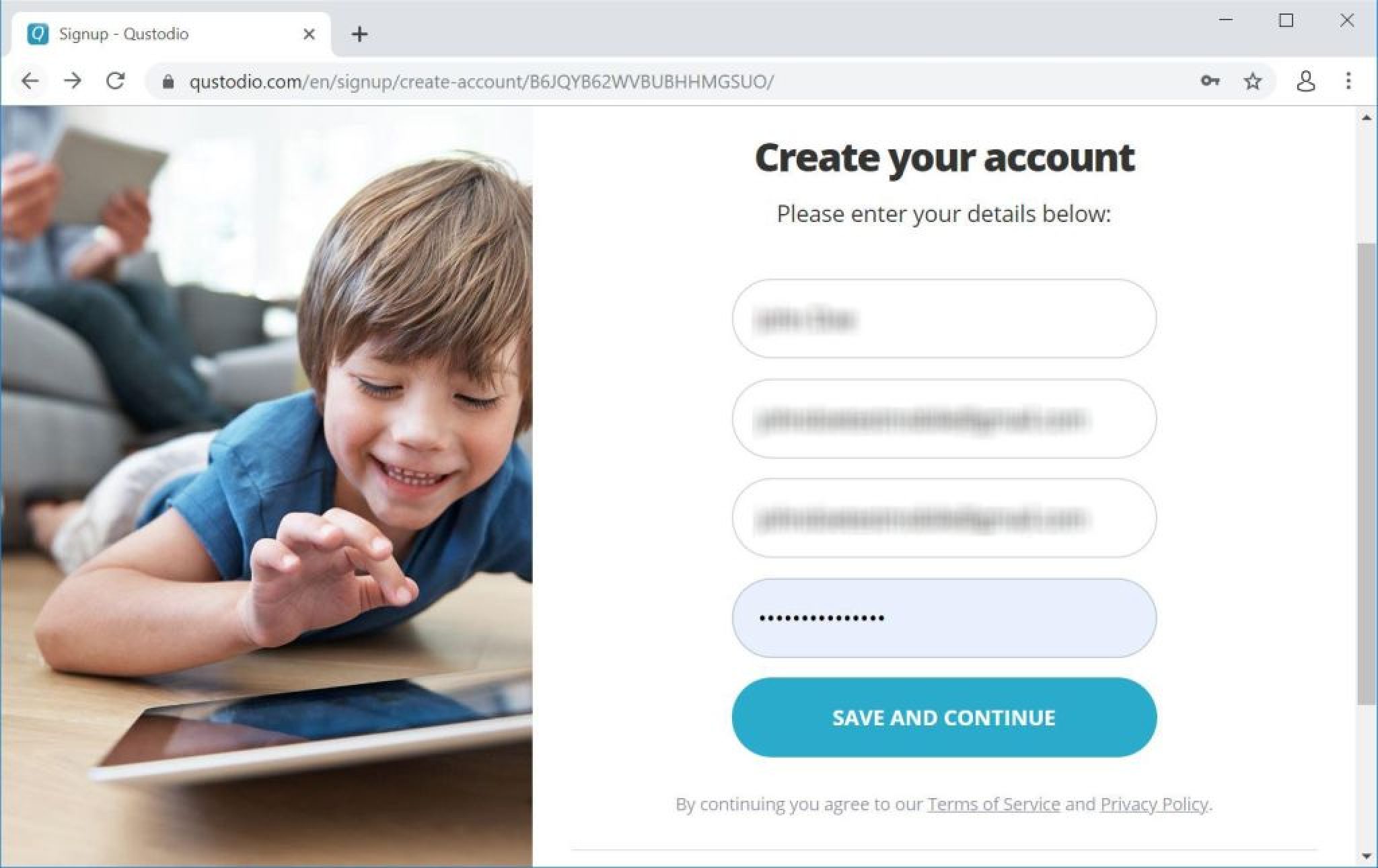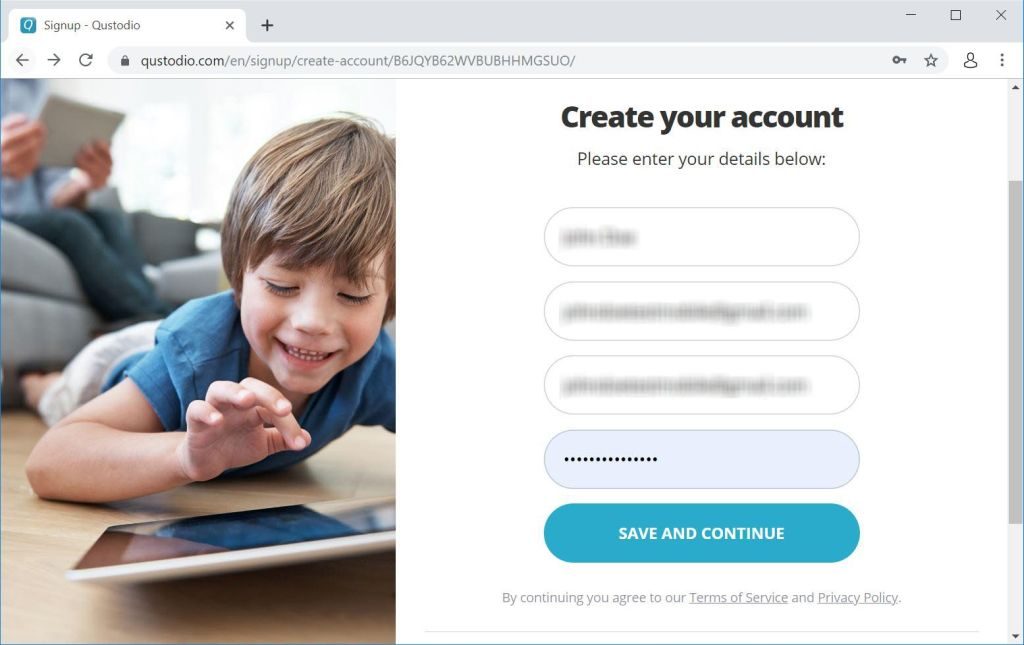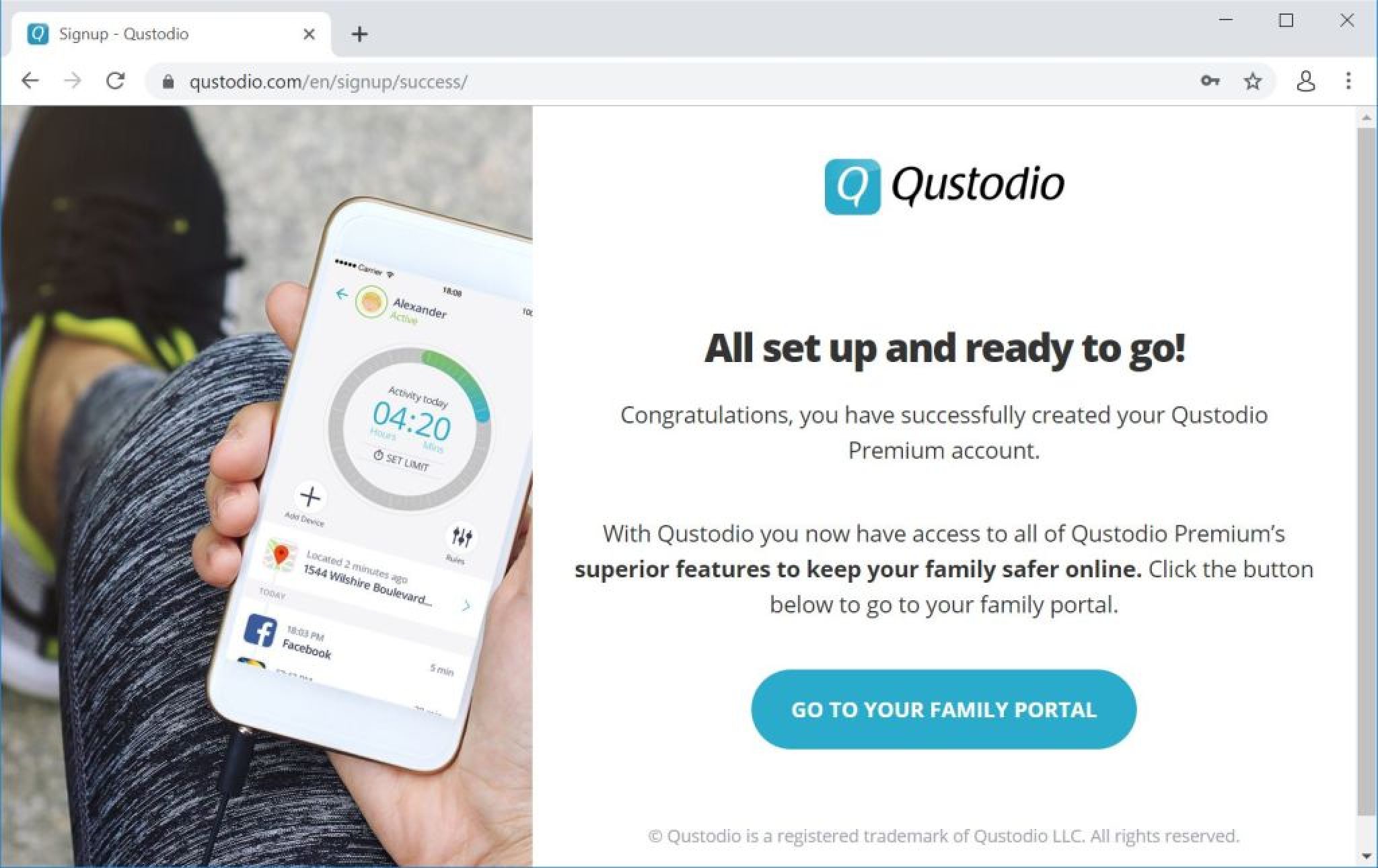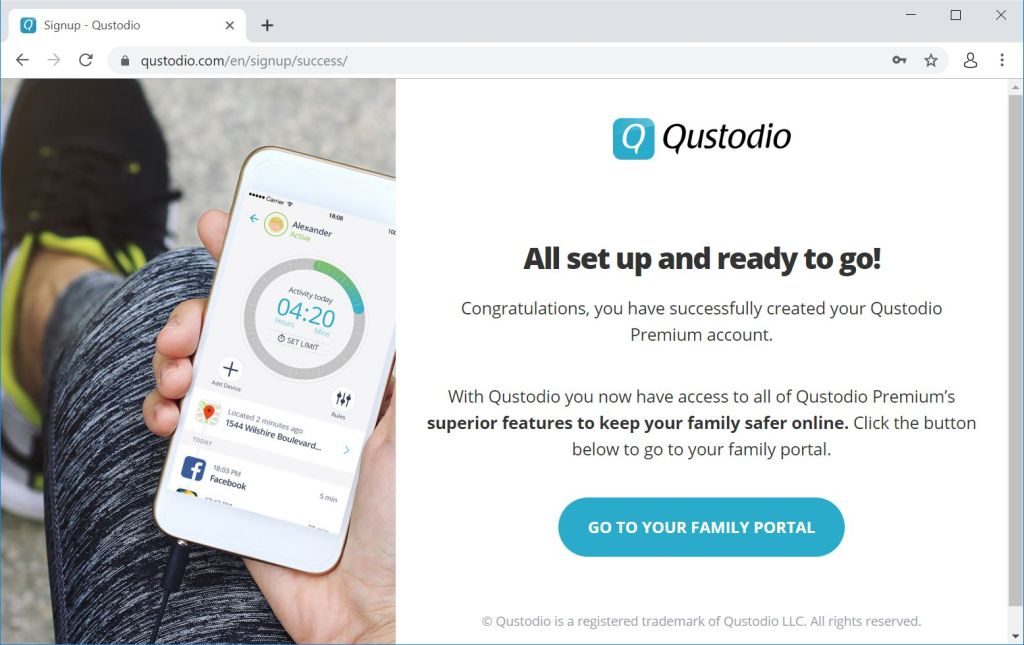 3. Create Your Child's Profile
This part is pretty easy and self-explanatory. All you have to do is type in the name of your child, their year of birth, gender, and finally, select an avatar.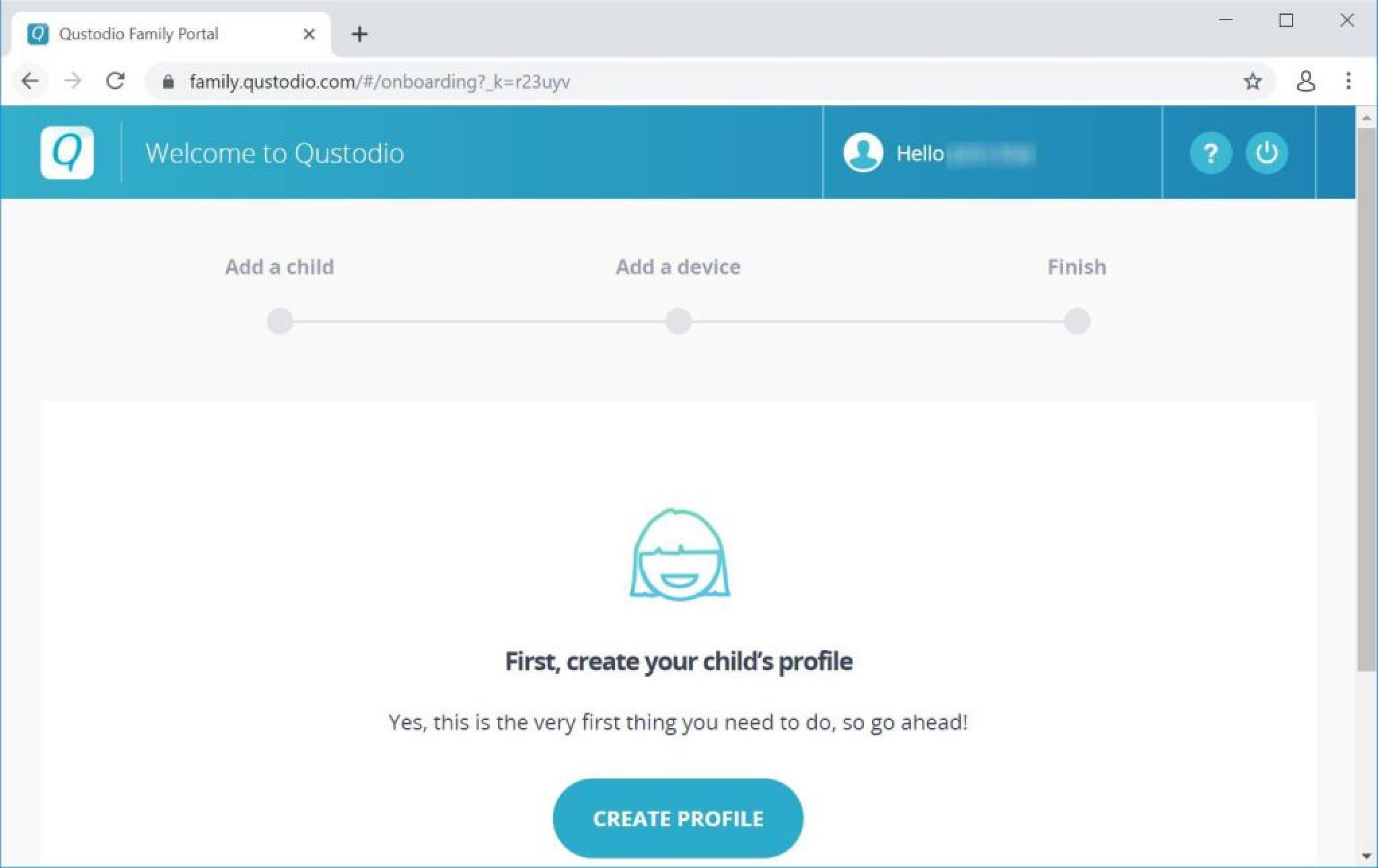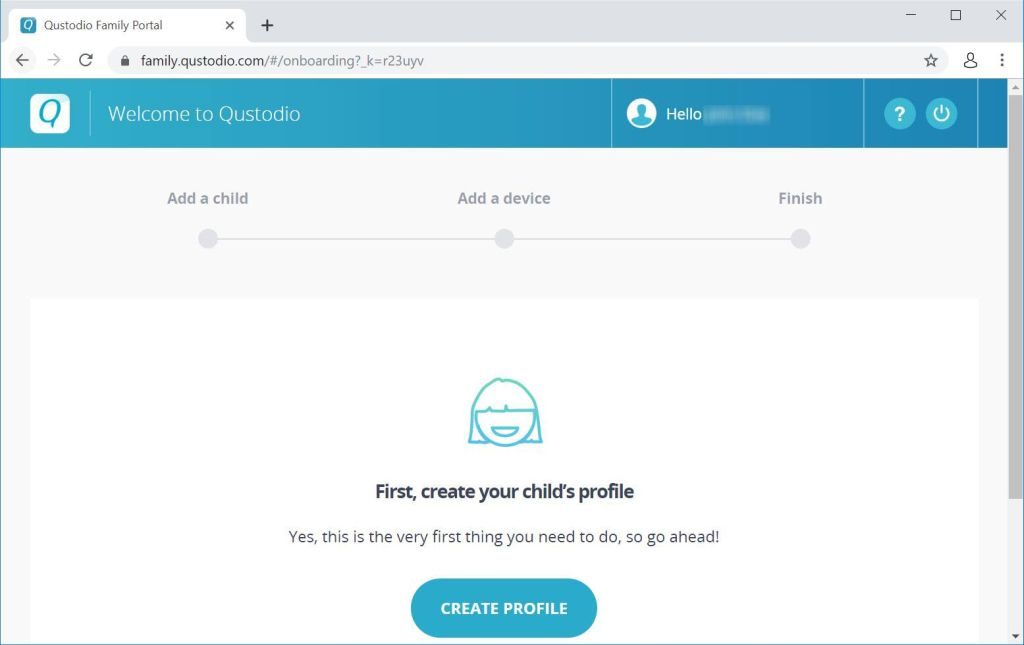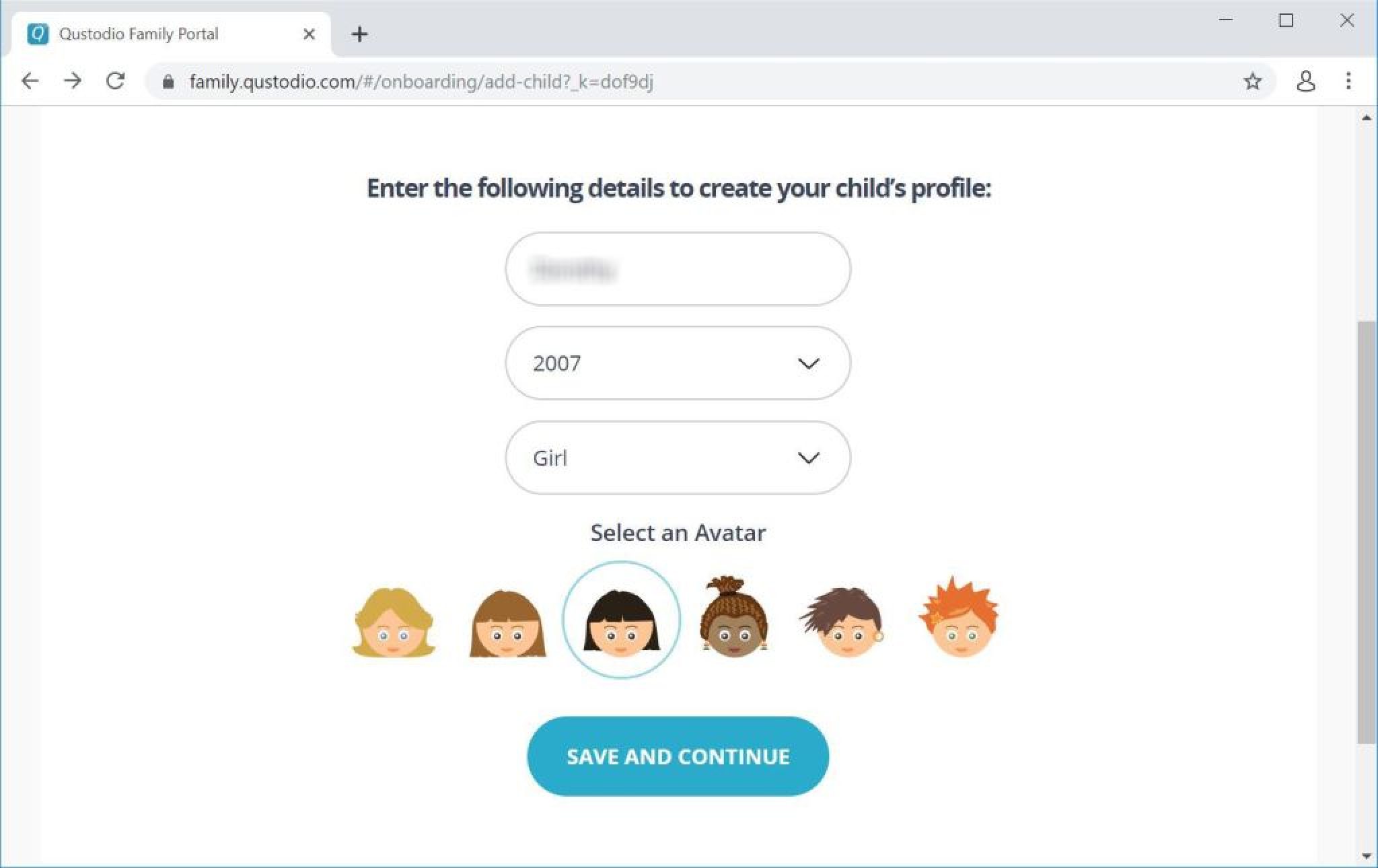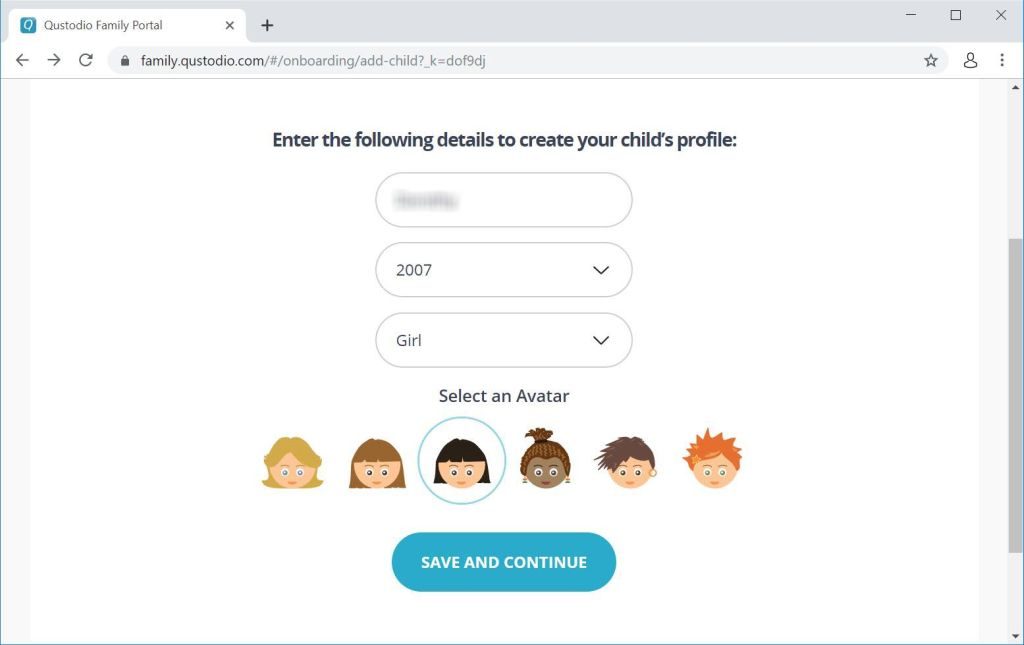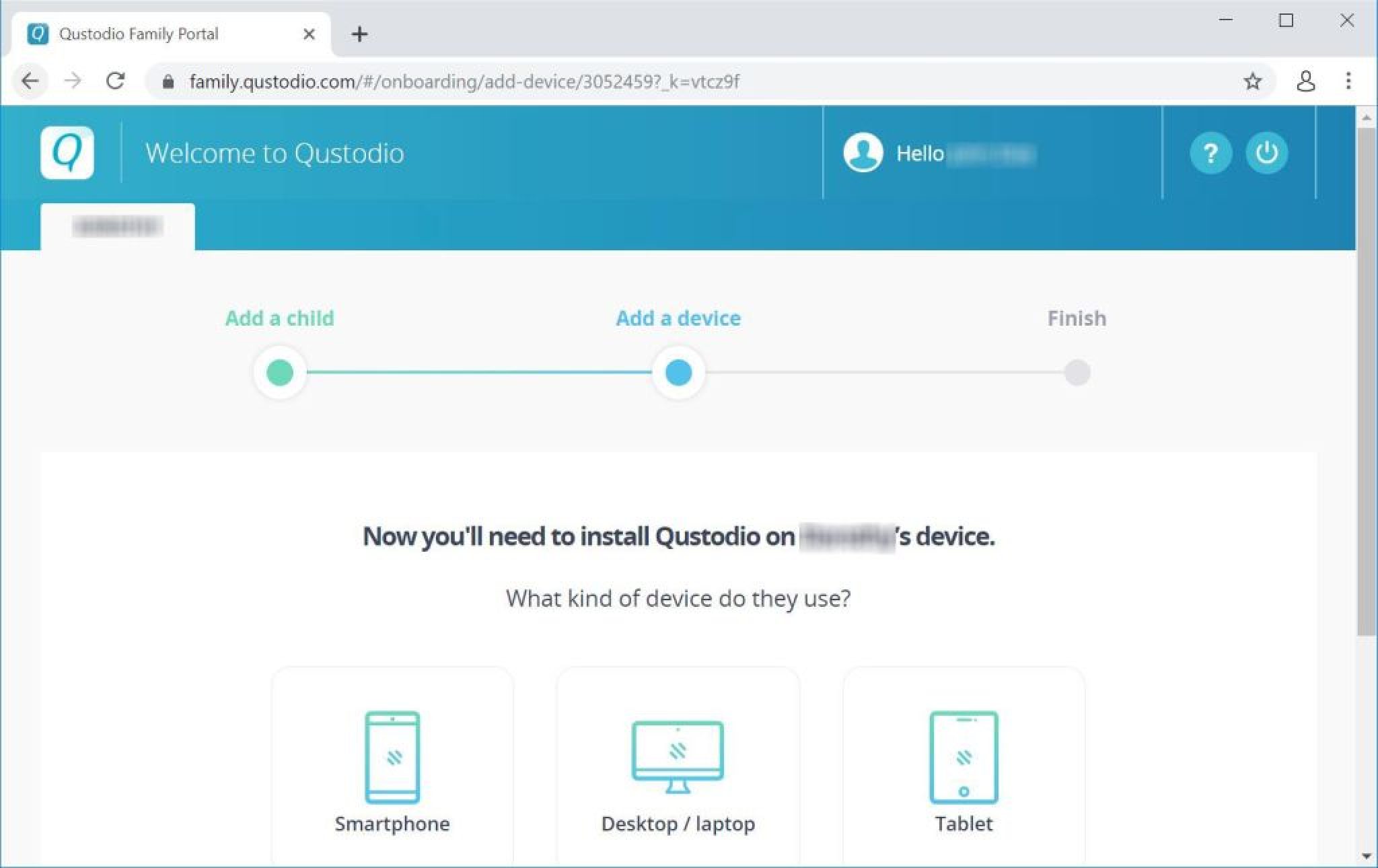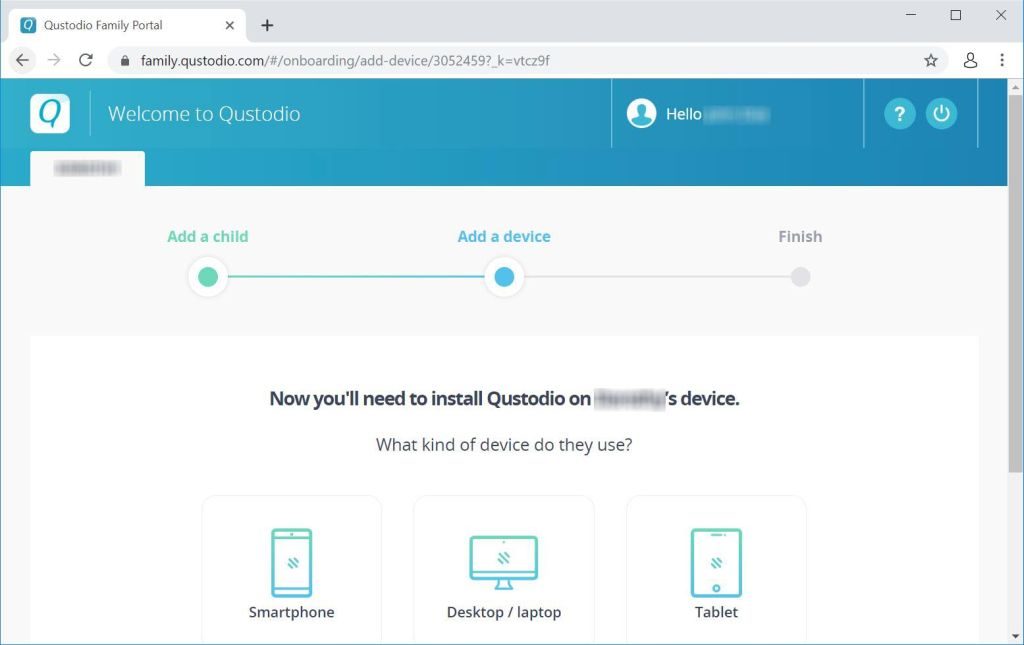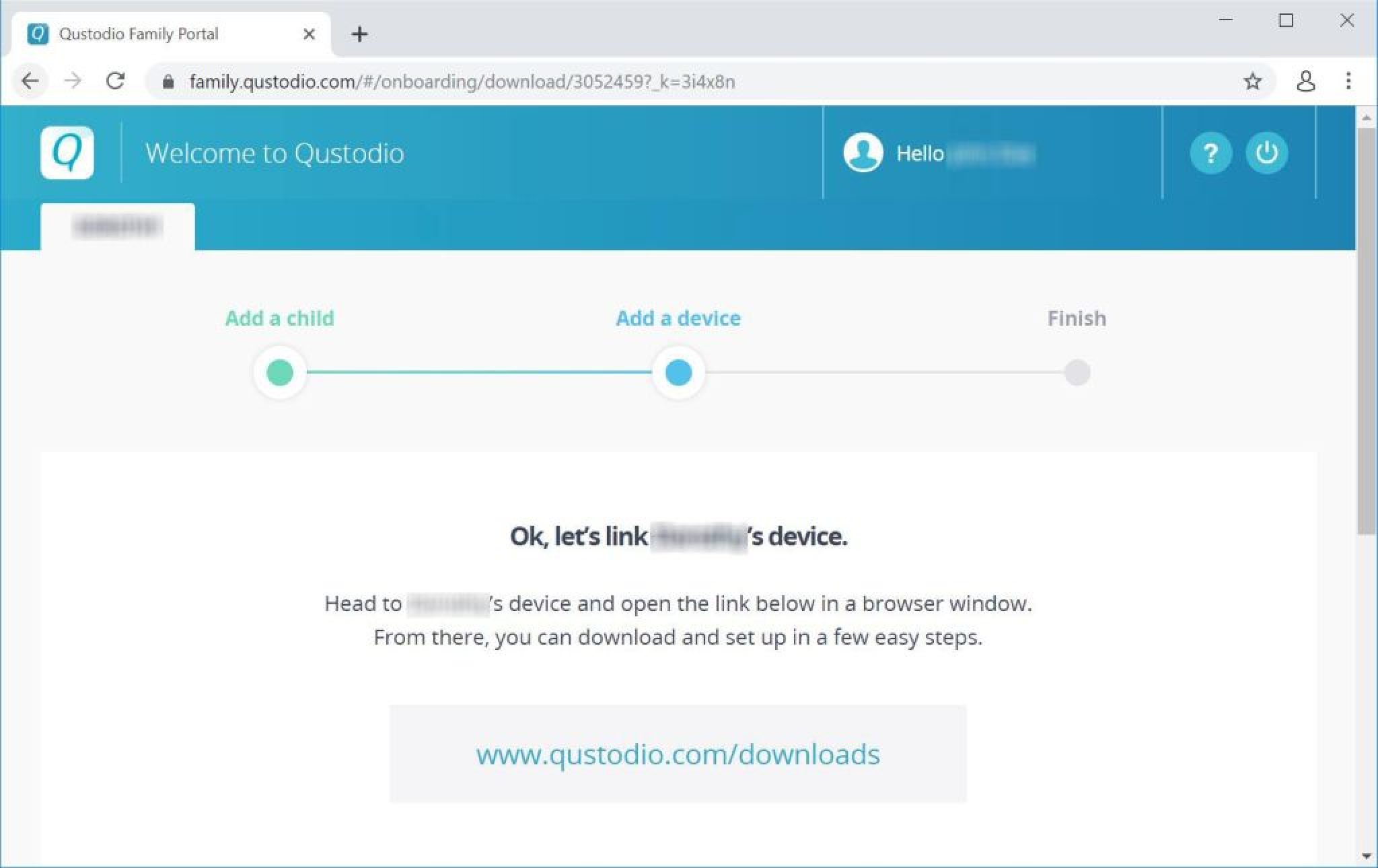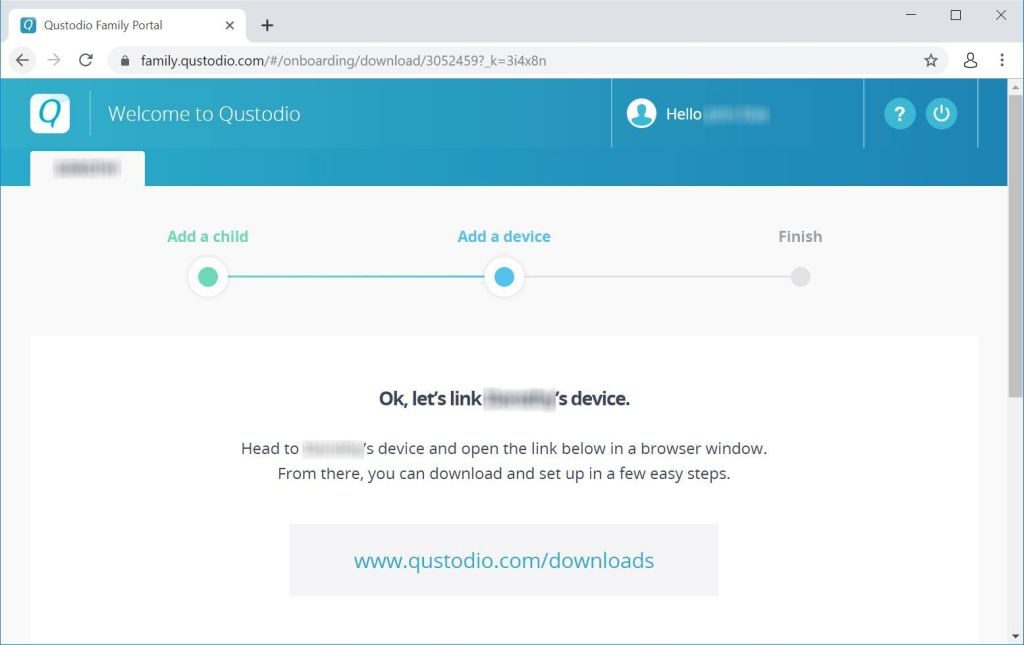 4. Adding Devices
Now comes the part where you download the app on each of the devices you want to monitor. Then once you open the app, immediately assign it to your child's profile. If you're a Windows or Mac user, you can simply apply configurations settings to all the user accounts so that it'll be automatic. Or, you can also configure each account individually if you'd like.
And don't worry, there's only one Qustodio app on both the App Store and Play Store. So, you won't get confused about which to download. Just make sure to indicate whether it is a parent device or your child's device.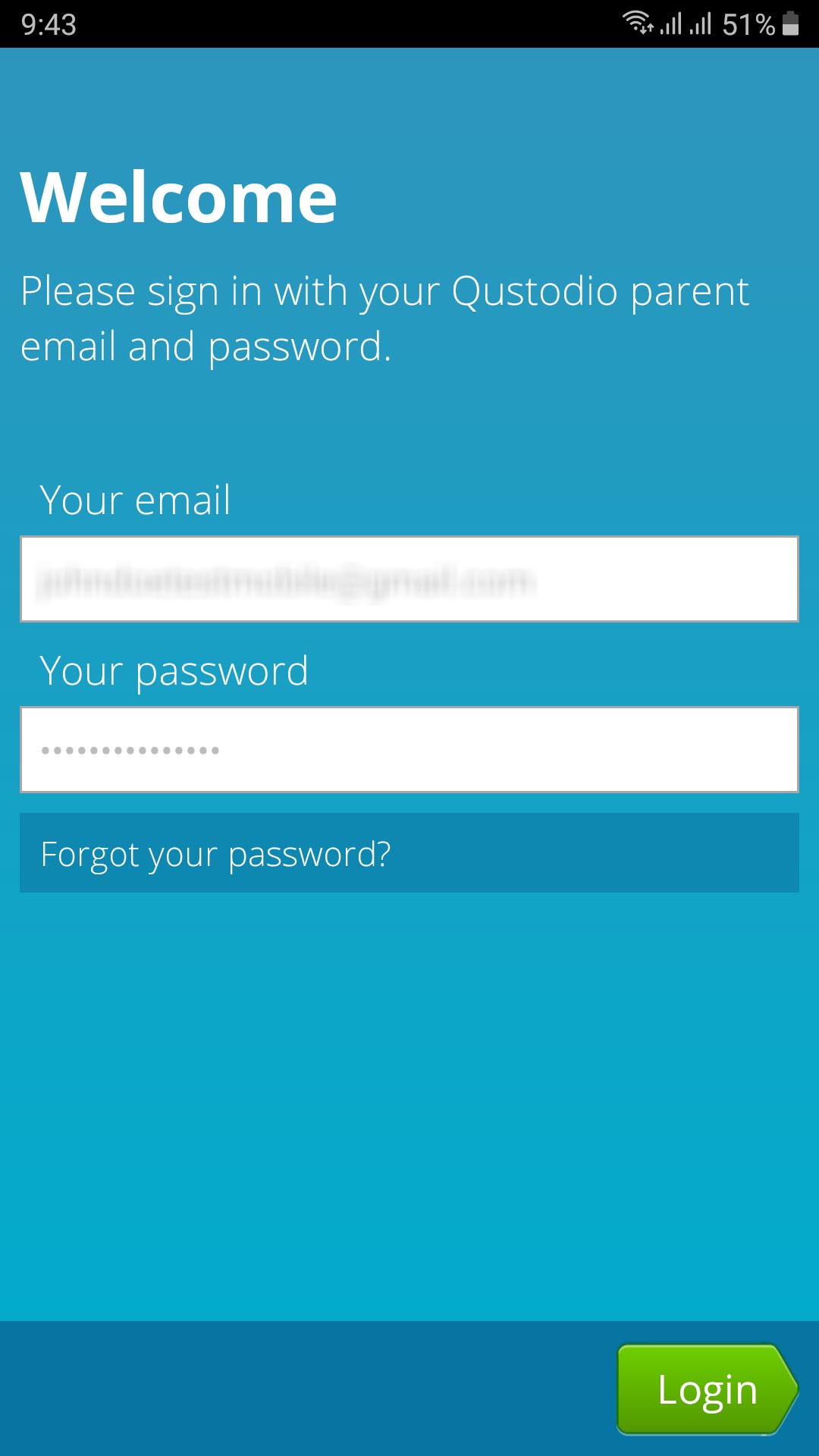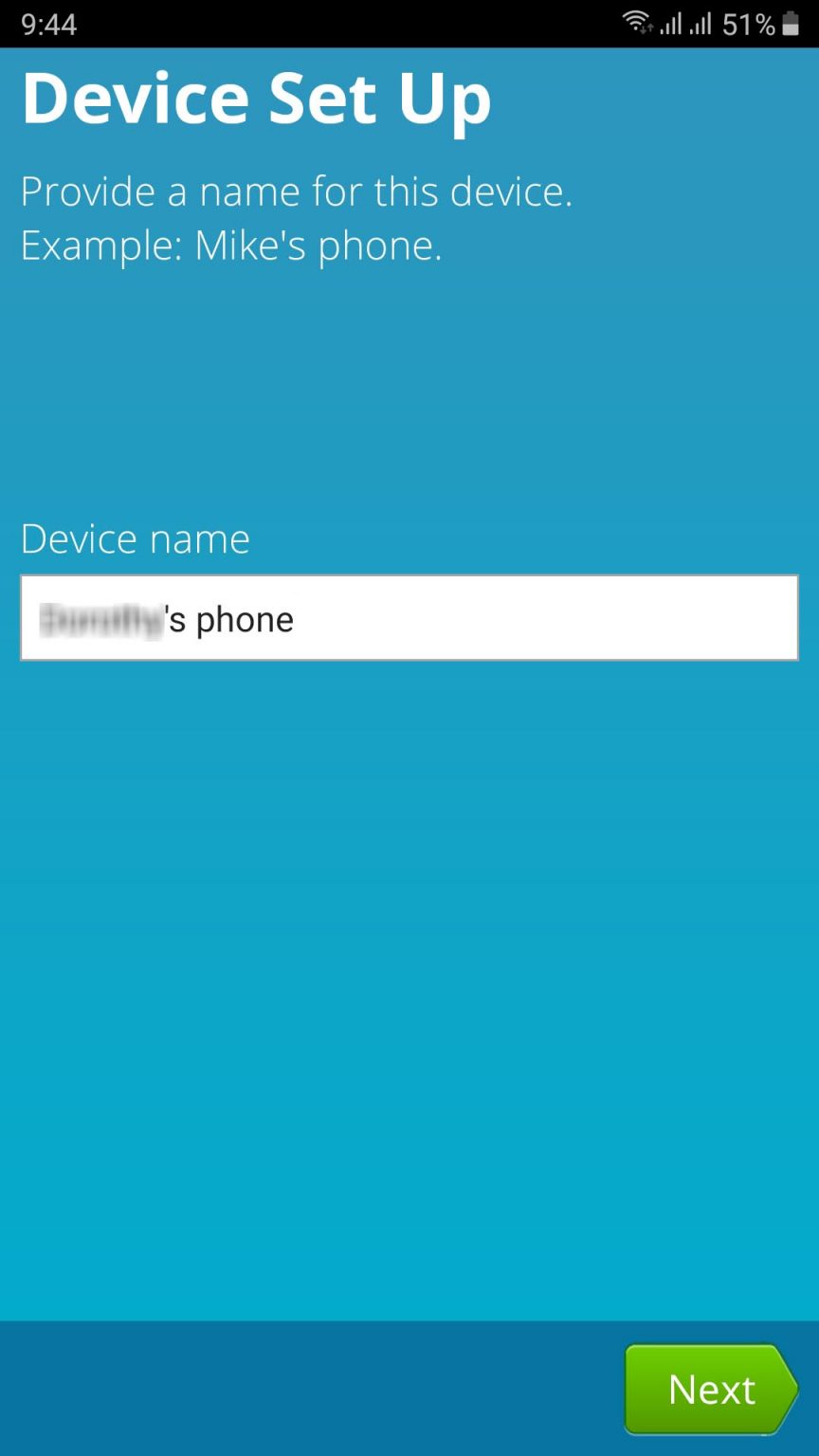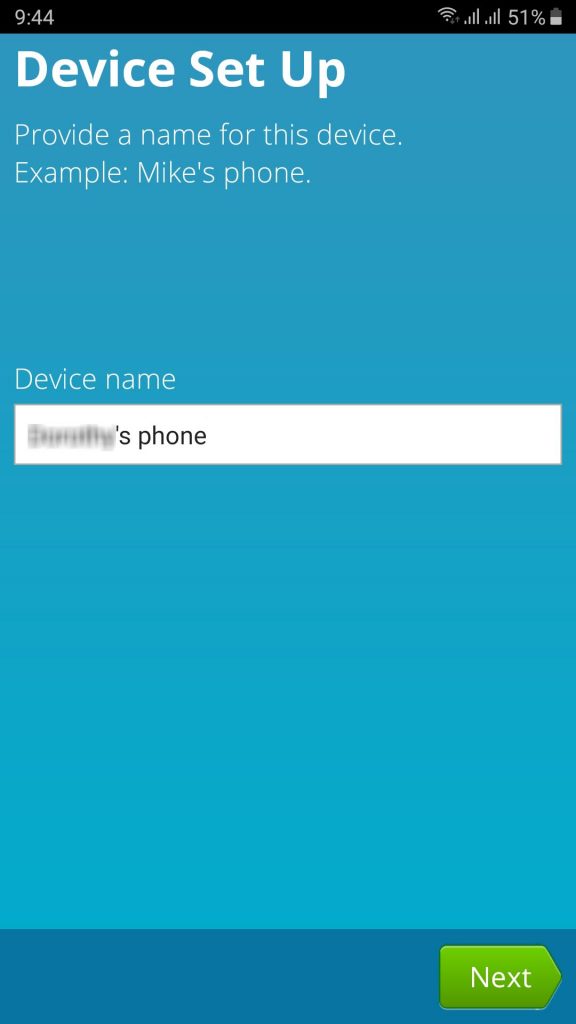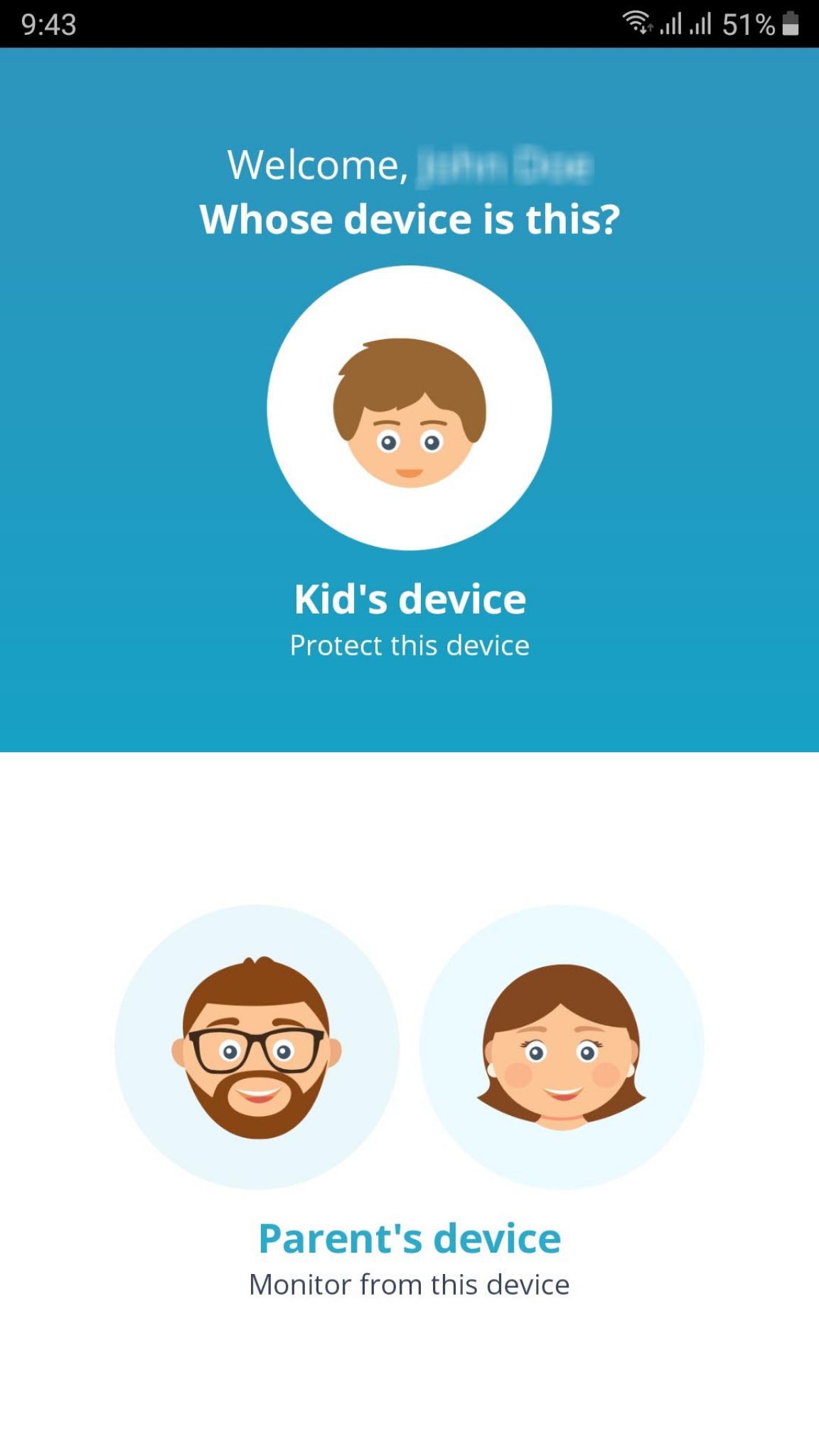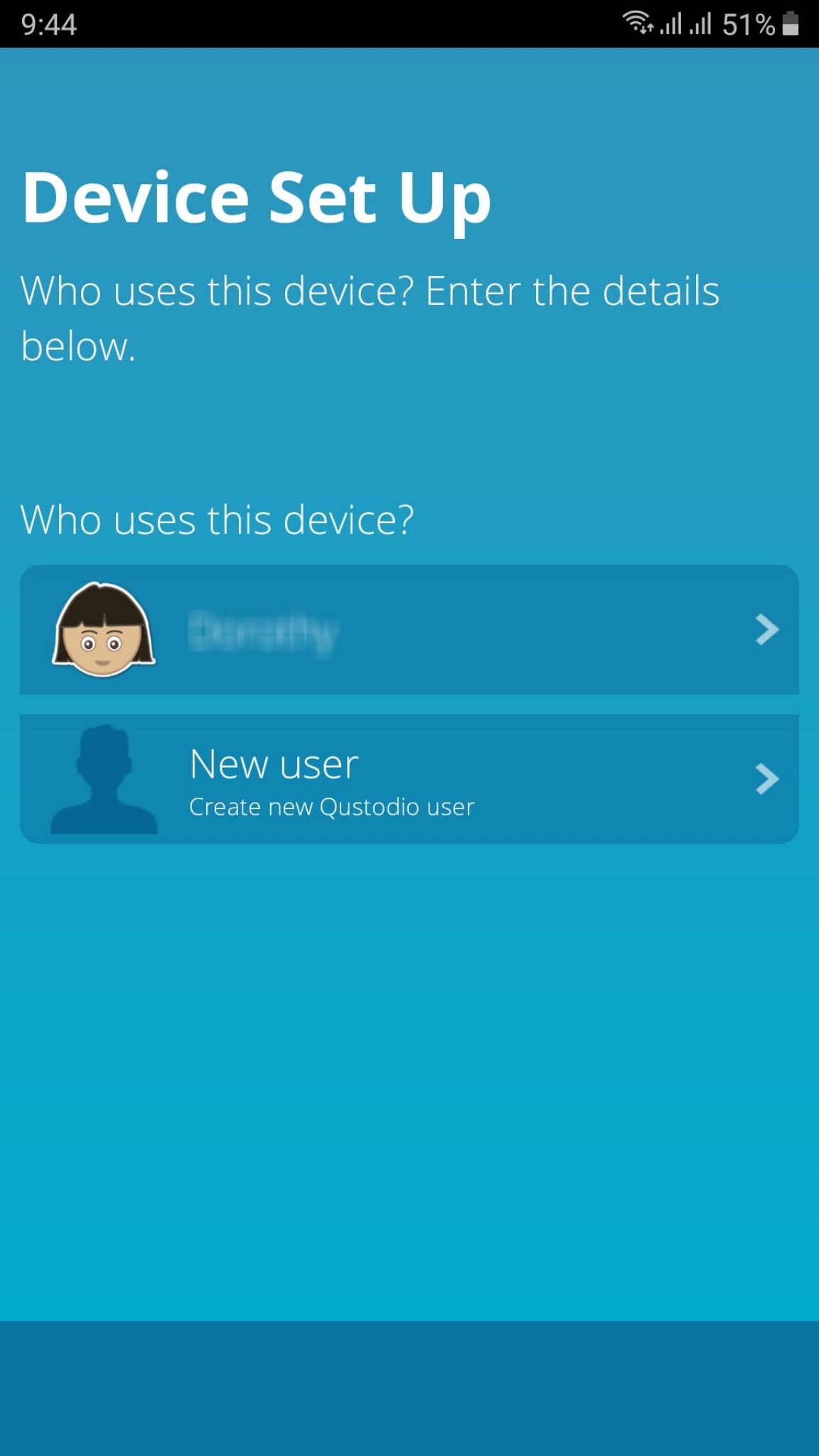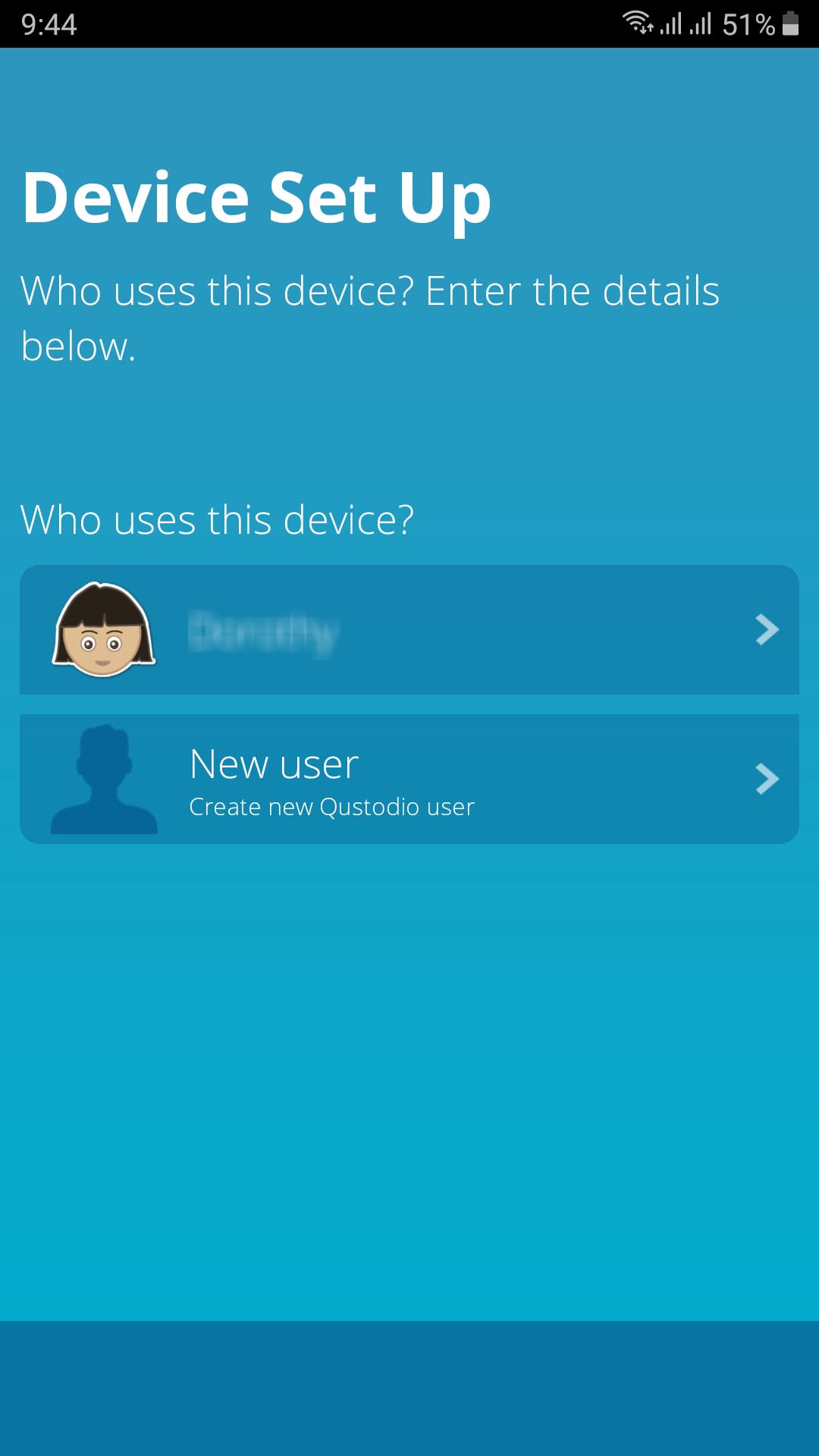 If you're an Android user, you should enable the permissions: device-level access, Accessibility access, and Apps with usage access after indicating that it is a parent device. You need to do this if you don't want your child to use third-party apps in deleting the Qustodio download.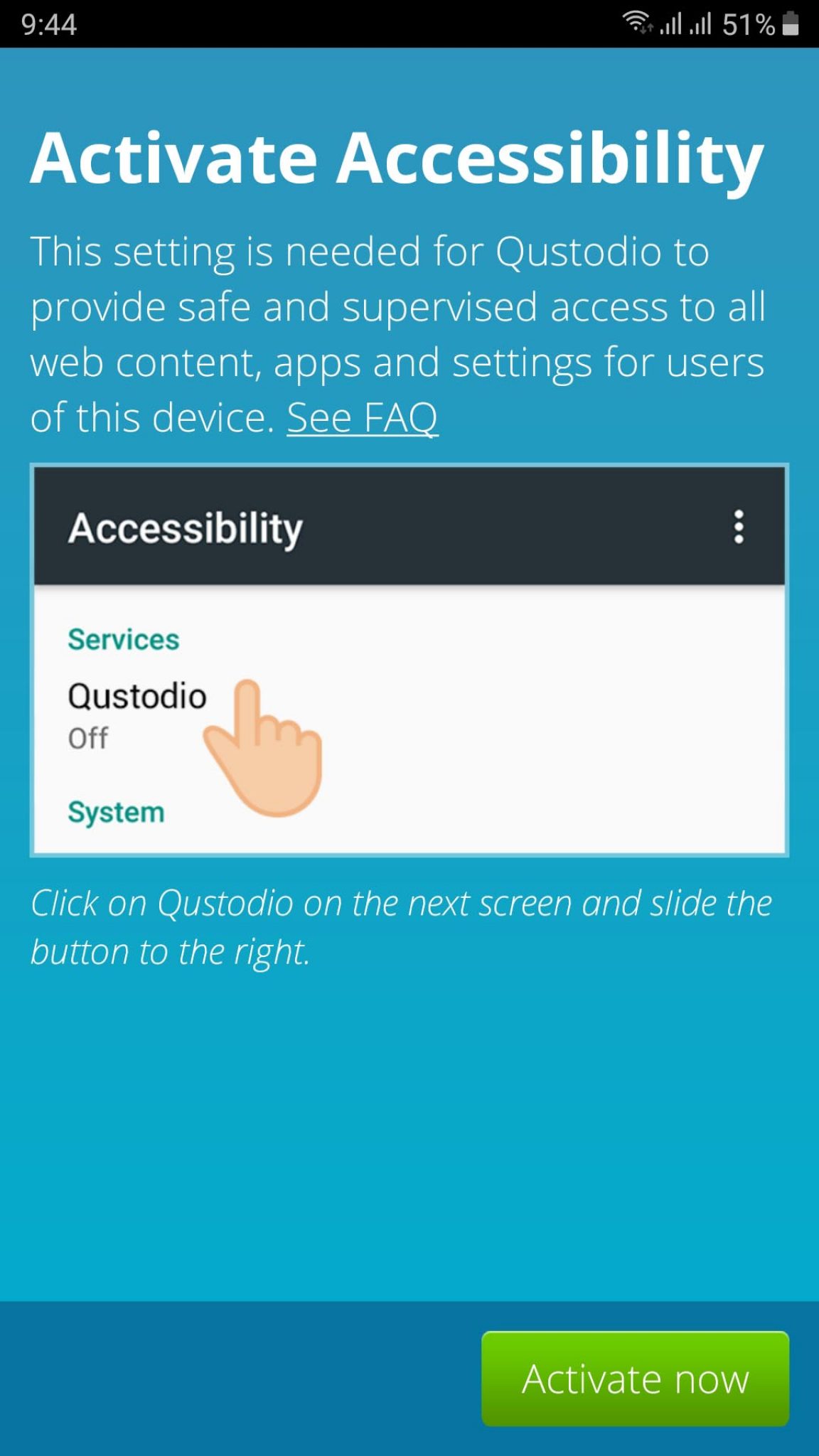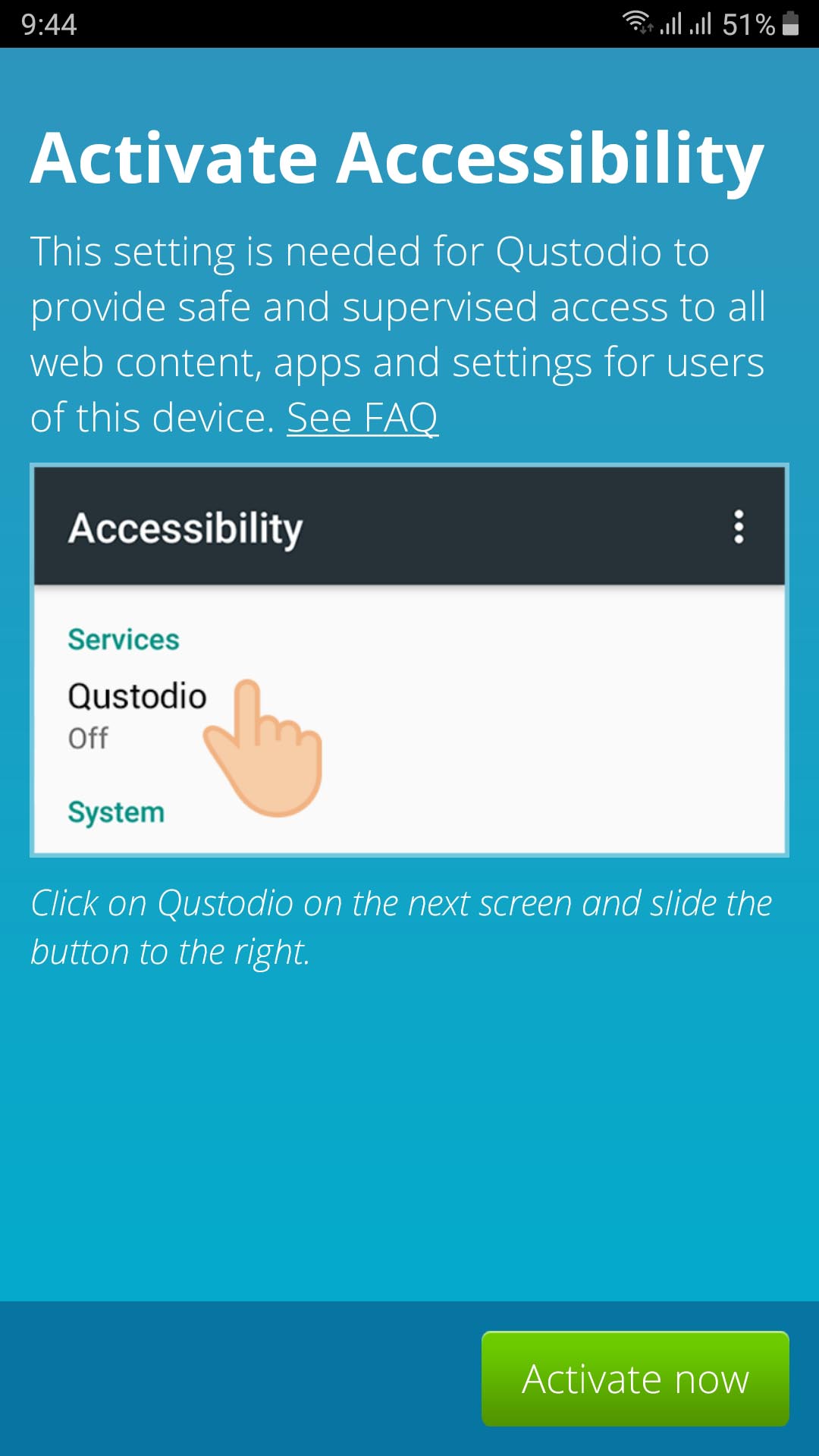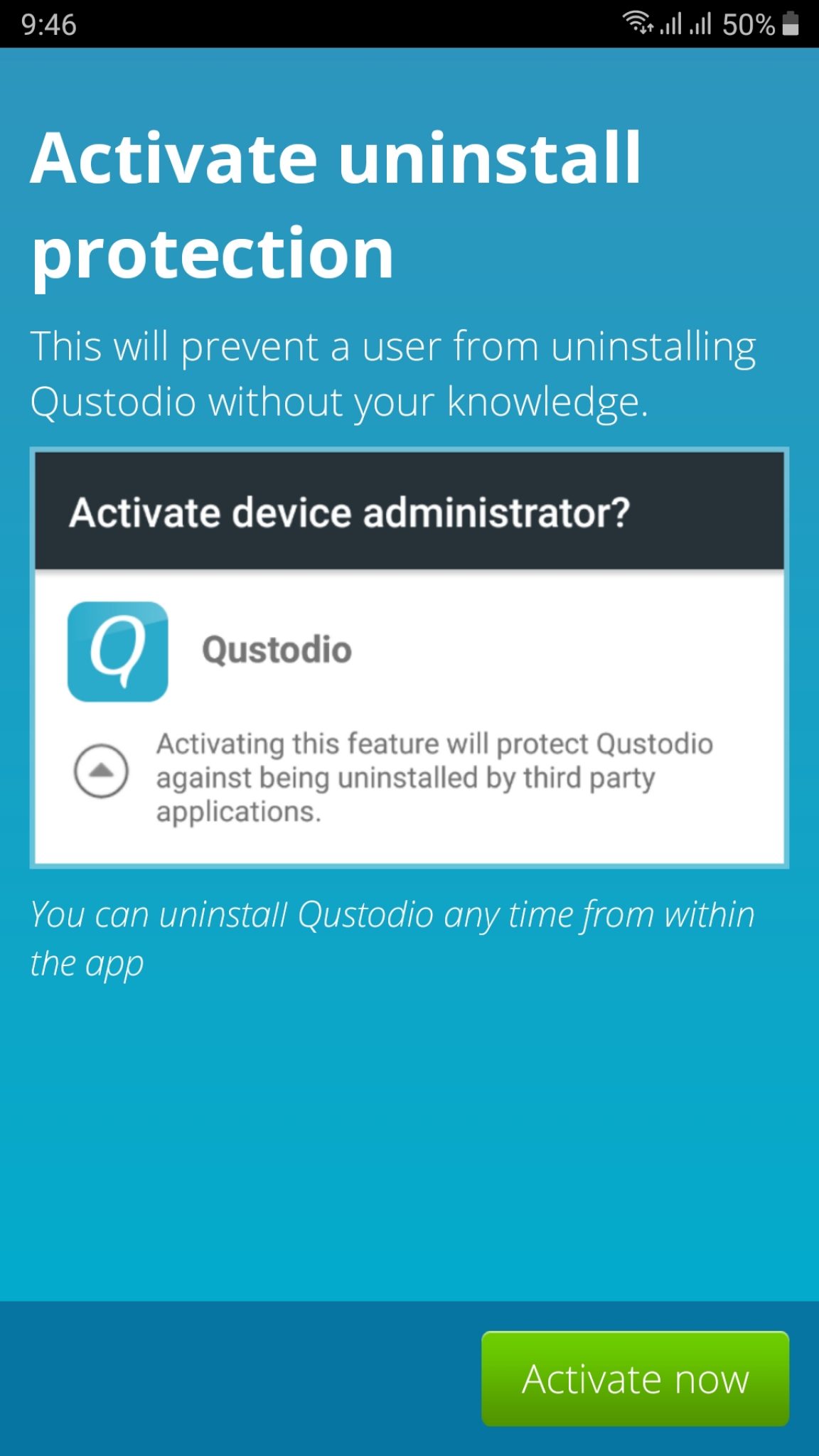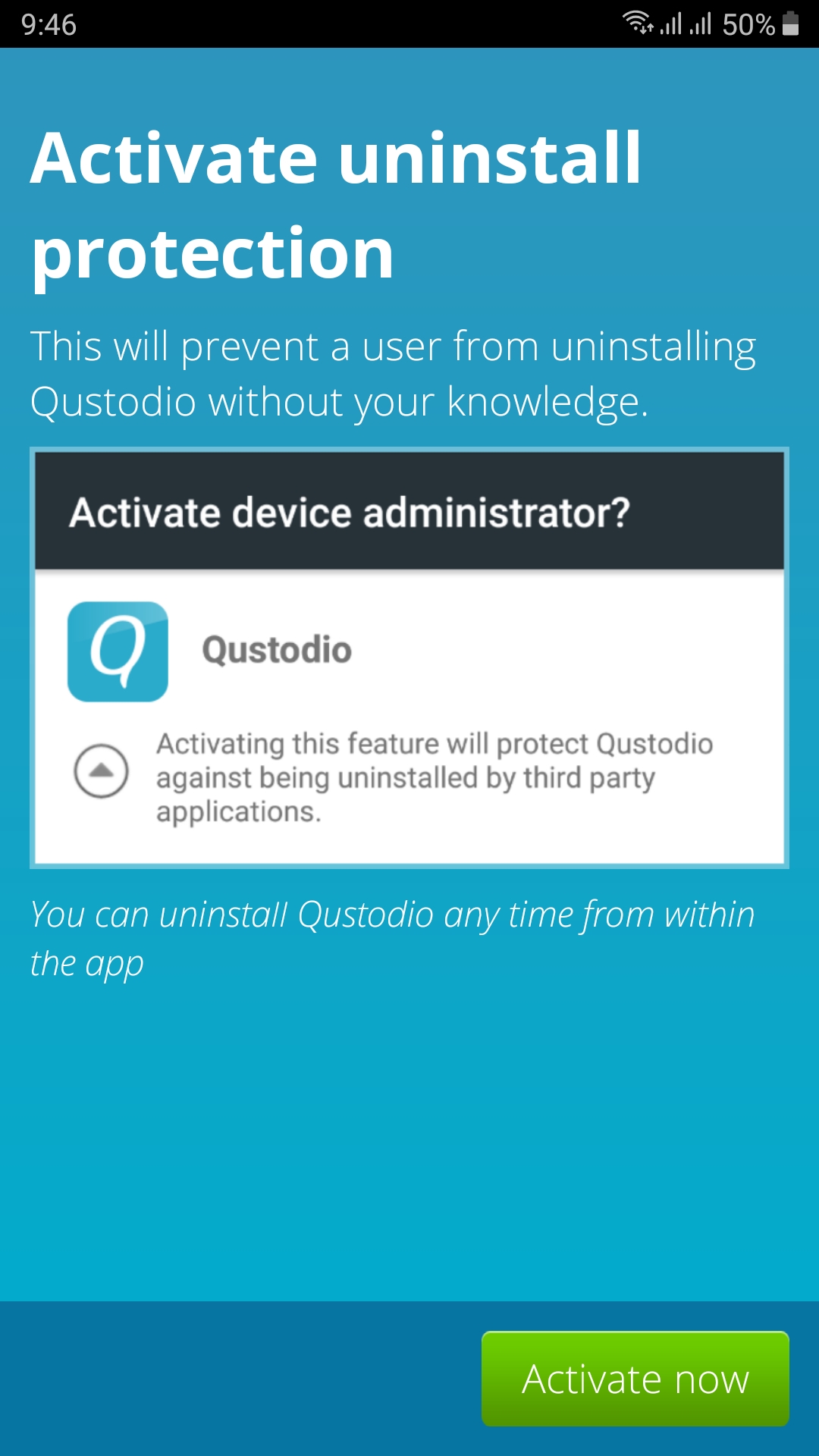 If you're an iOS user, however, you'll need to install a device profile separately if you want the features to work properly.
Qustodio iOS Review
Before we get started on the features, you should probably know that there is a difference in the Qustodio VPN clients between iOS and Android.
The gist is, you don't get as much of the features on Apple as you do on Android. Although the interfaces are exactly the same, some features like the Panic Button, aren't available. Also, you won't be able to monitor or block texts and calls that your child receives. However, the basic necessary features will still be available. This includes time limitations, app-based time limits, content filtering, and device locking.
And the location tracking has a little different as well. On Android devices, you can ask to be constantly updated on the location of your child. On the Apple version, however, you only get updates whenever they enter or exit a location.
But, it's not all bad. I mean, I would say the Qustodio Family app is pretty impressive since it got this far. If you didn't know already, Apple is pretty strict when it comes to interactions between apps. So for Qustodio to be available on iOS is actually a huge feat.
What does Qustodio do?
Now it's time to get into the details and talk about the features that this app has to offer. I will be separating it into 2: Qustodio free review and Qustodio premium review. Everything in the free version is available in the premium version. But not everything in the premium version is available in the free version. So, for your convenience, I'll just split it apart so that you can compare easily.
Qustodio Free Review
1. App Monitoring and Blocking
Earlier on, I mentioned that Qustodio can monitor and block your child's activities. You can easily do this through the detailed report summary. The report is divided into various categories like social networking, entertainment, search portals, etc. So, if you see something that you want to keep your child from accessing, you can simply click on it to block it.
2. Content Filtering
This is one of my favorite features in the Qustodio app. Once you start up the app, it actually automatically blocks categories by default. This includes anything related to violence, drugs, gambling, and pornography. There are also other categories that you can choose to block yourself. Some examples are entertainment and social media. You can even set it up to automatically block websites that don't fall into any of the categories (uncategorized). And, whenever your child tries to access a blocked site, you can also ask to be updated.
One thing to note about Qustodio VPN is that it is completely browser-independent. This means that even though your child uses a different browser, it will still enforce the rules you set up. The app doesn't run on the browser alone, it runs on the whole device. And even if you've turned off the Loophole category (proxies, VPNs), the app will still do its job in blocking restricted sites.
3. Time Limitation
Of course, you can set a specific time for when you allow your child to be online. It up per day or per app. But take note, the individual time limit for an app is only present in the premium Qustodio VPN.
If you simply want to limit your child's screen time, you should turn off the "per device" setting. So, even if your kid tries to use another device once the time runs out, it won't work. You can even set it to automatically shut down the device once the limit has been reached. And, if you'd like, you can also choose to get alerts whenever this happens.
This feature is pretty handy when exam week starts rolling in and you need to get your child to focus on studying.
Qustodio Premium Review
4. Location Reporting
Like I said earlier, the Qustodio Family app can also send you the location of your child. This is really great for parents that work abroad or for those who are always away from their kids. You can even check their location for as often as every 5 minutes.
5. Social Media Monitoring
The Qustodio app can only monitor one social media platform and that is Facebook. It doesn't work on the likes of Instagram, Twitter, or Snapchat.
When you're first setting it up, you have to get your child to input their Facebook log-in credentials on your computer. This is kind of a hassle since most kids definitely won't agree to this at first. But once they do, you can see all their Facebook activity like posts, pictures, friend profiles, and even conversations.
However, it does not show you the contents of the conversation so as to keep at least a smidgen of privacy.
6. SMS Monitoring
The Qustodio VPN allows you to monitor and block all texts and calls that your child might receive. This way, you can easily get rid of someone that is bothering your kid. You can even see the contents of the text messages.
7. Panic Button
I would say that this is the best feature the Qustodio family app has.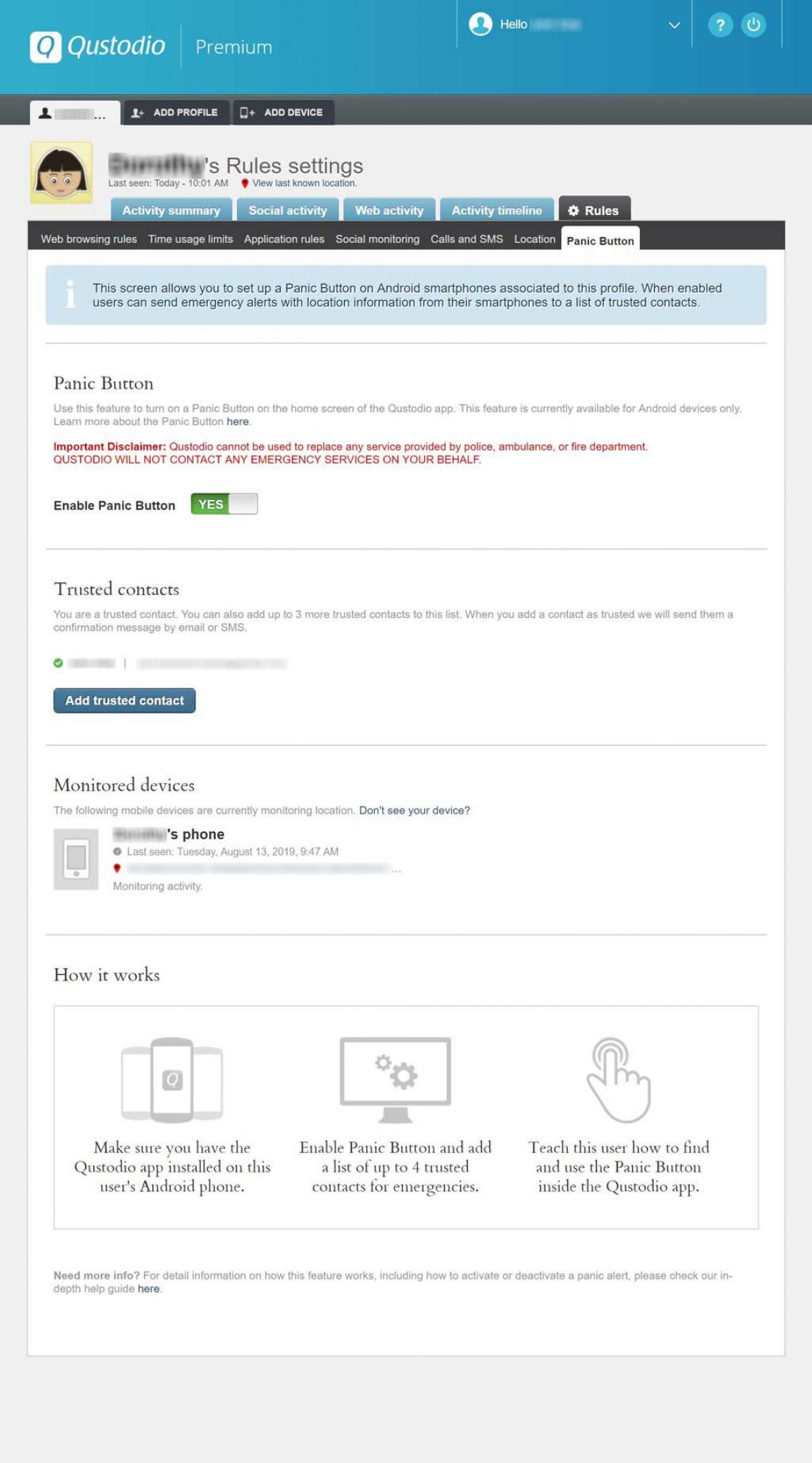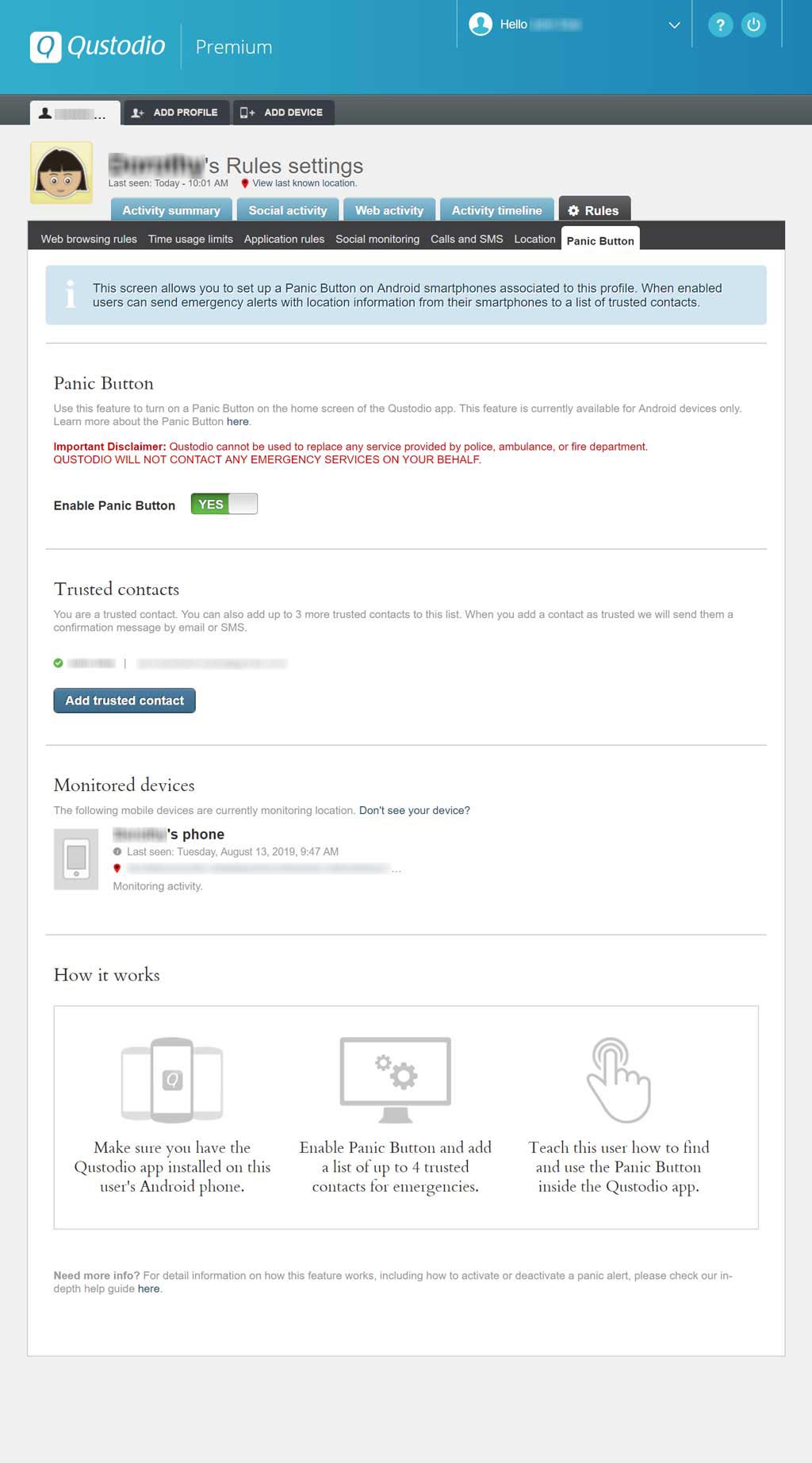 Once your child presses on the panic button, it constantly transmits its location to your phone or to the trusted contact. It will keep on transmitting until it is turned off.
However, the panic button only notifies you and the trusted contacts. It does not automatically call the authorities.
Qustodio App Interface
Parents
For Desktop
Qustodio Family portal is available on Mac, Linux, and Windows. Once you open the page, you'll be greeted with a refreshingly simple interface. It is great for those of us who aren't so big on technology.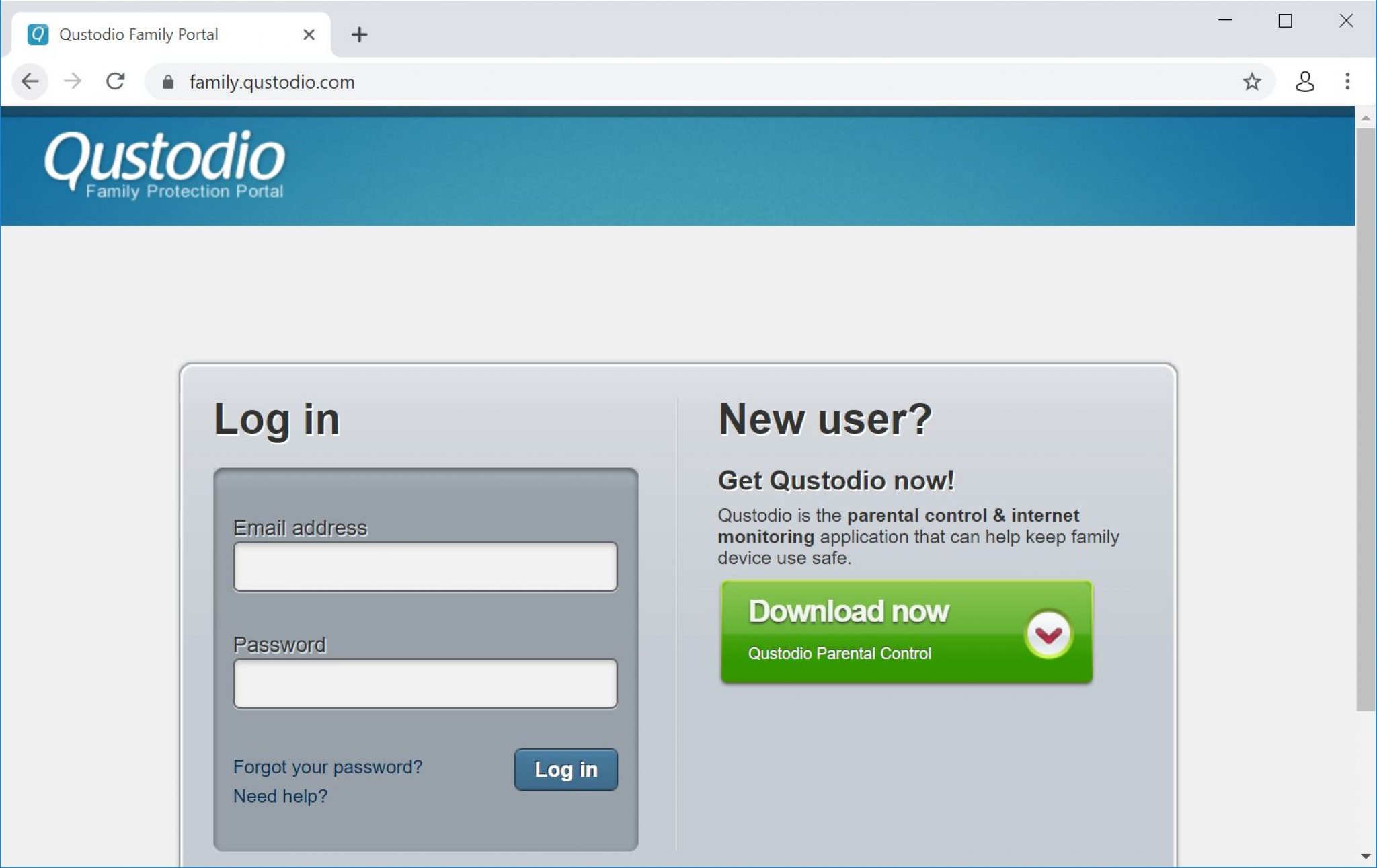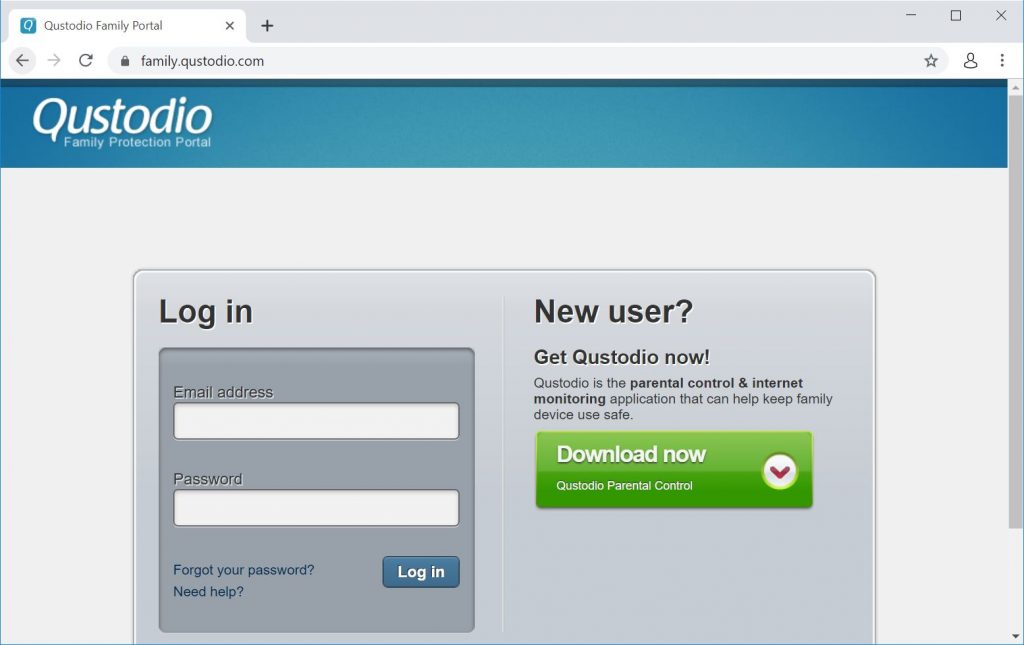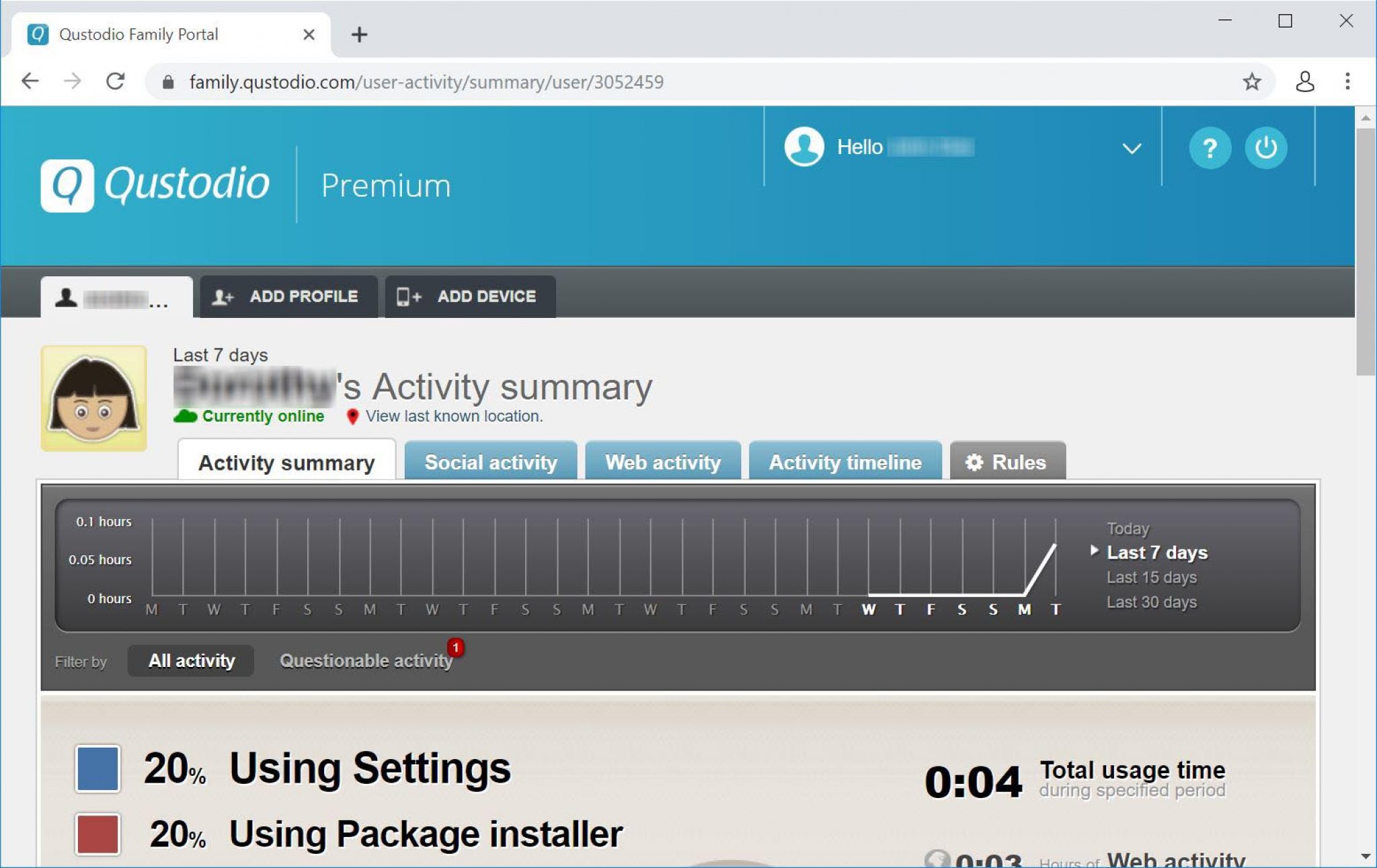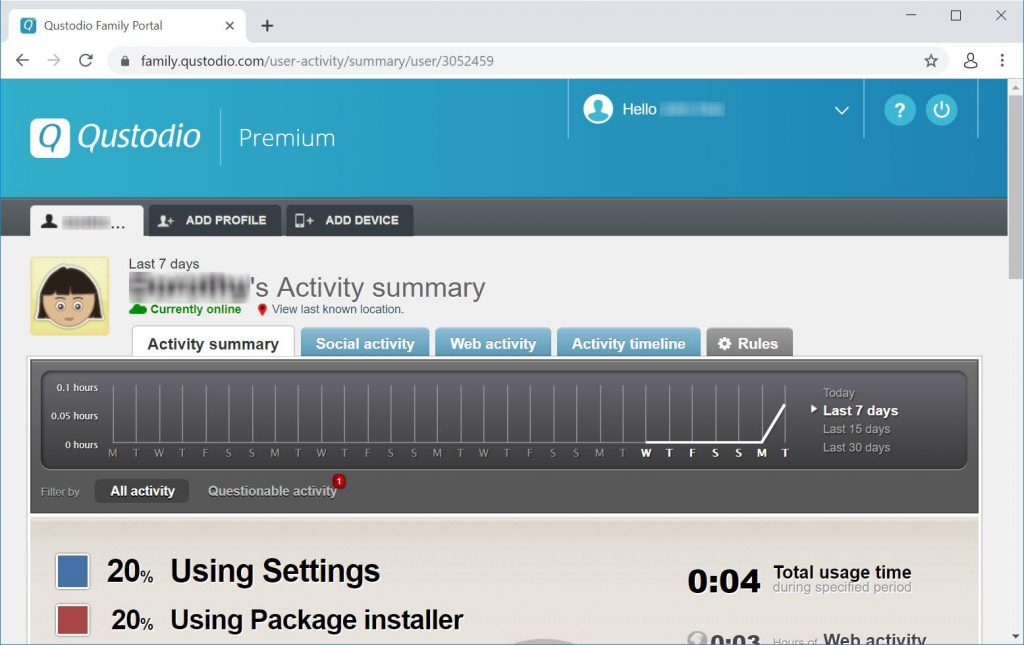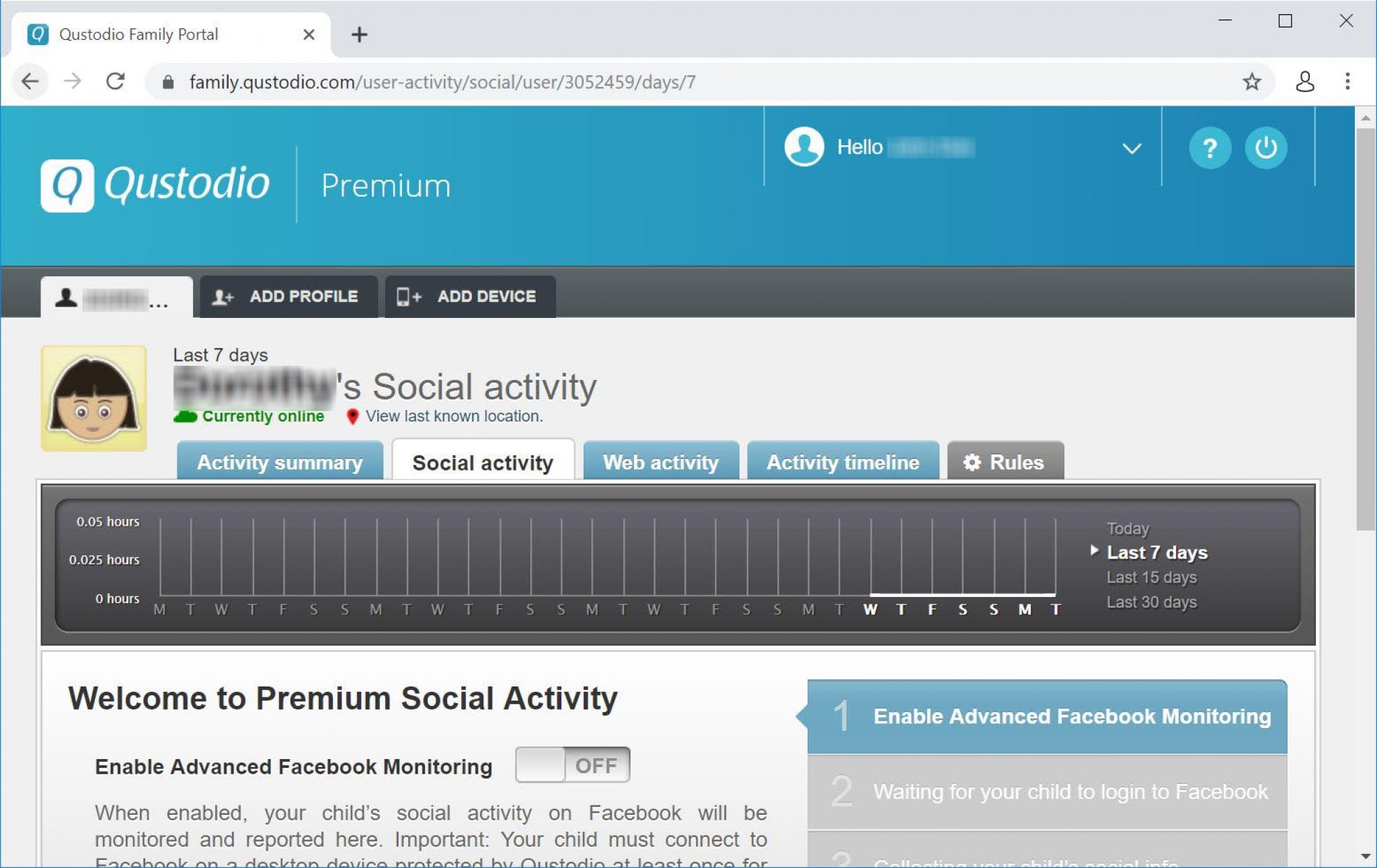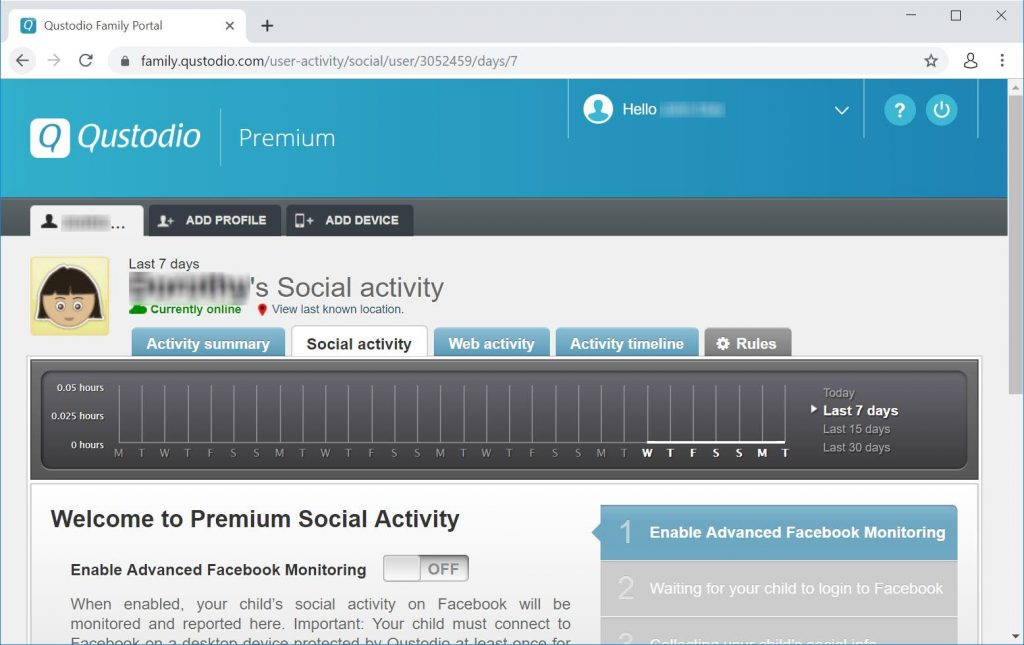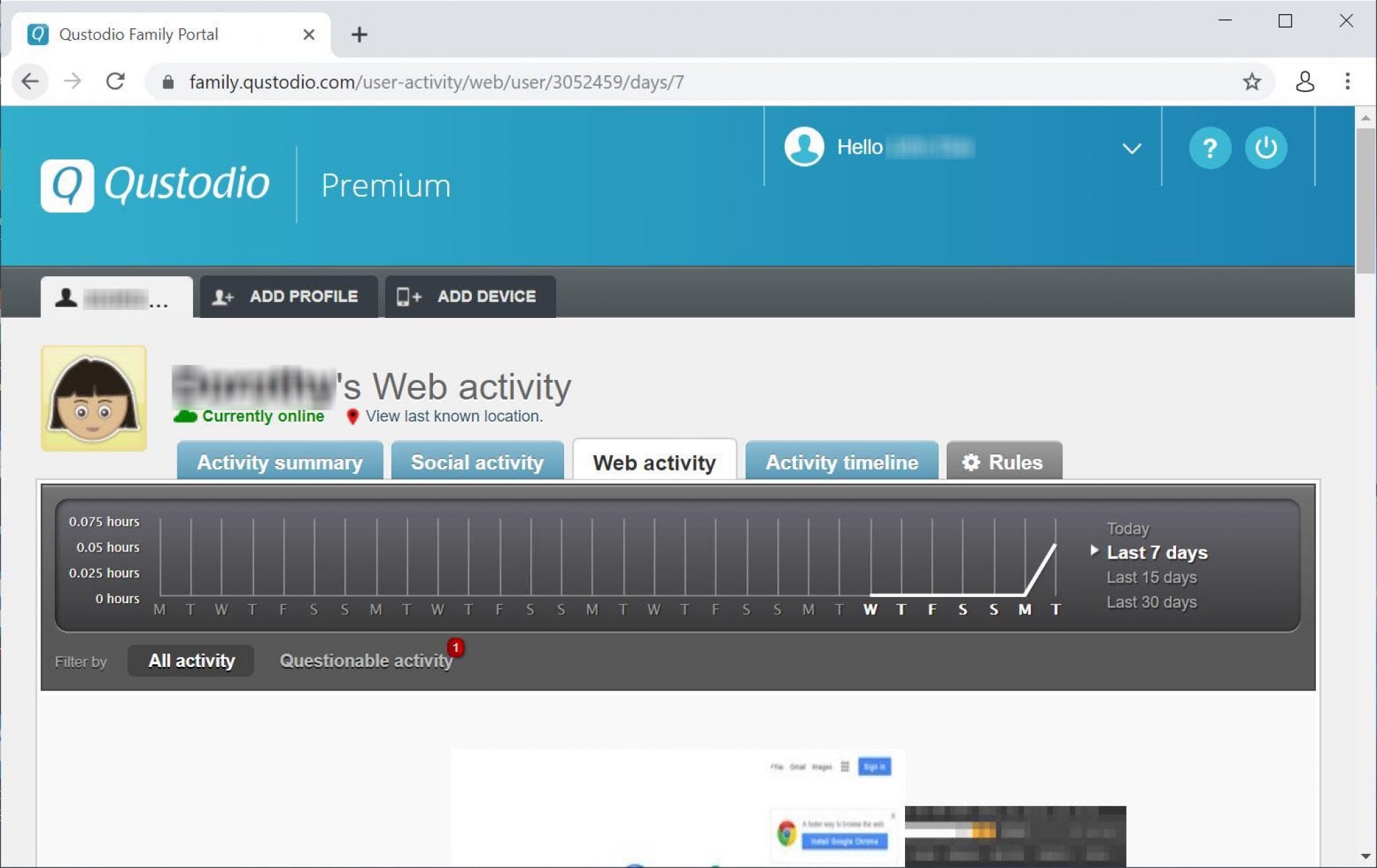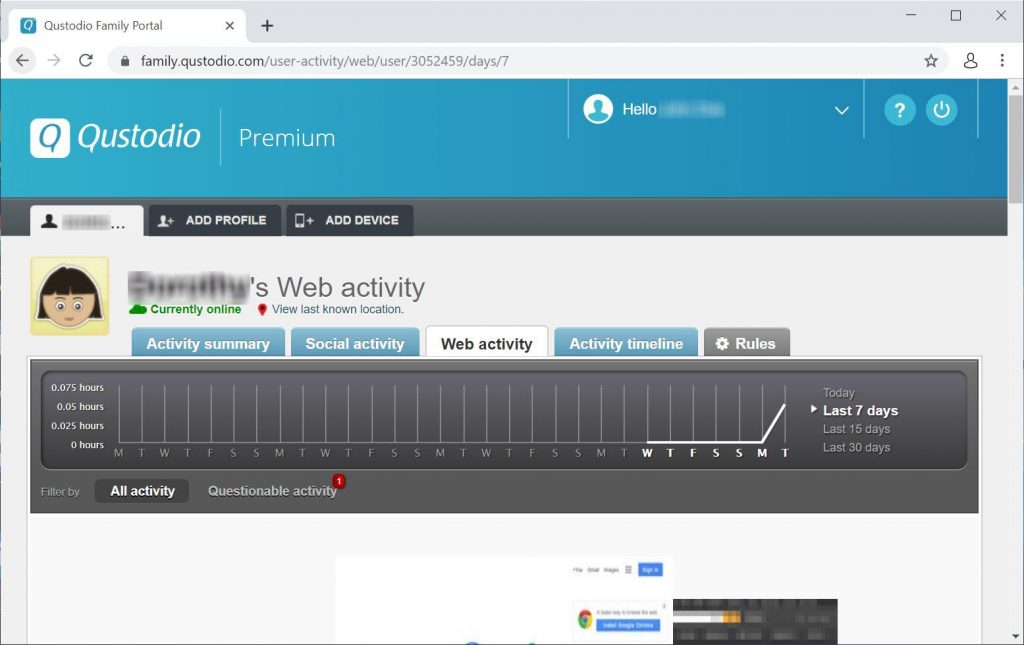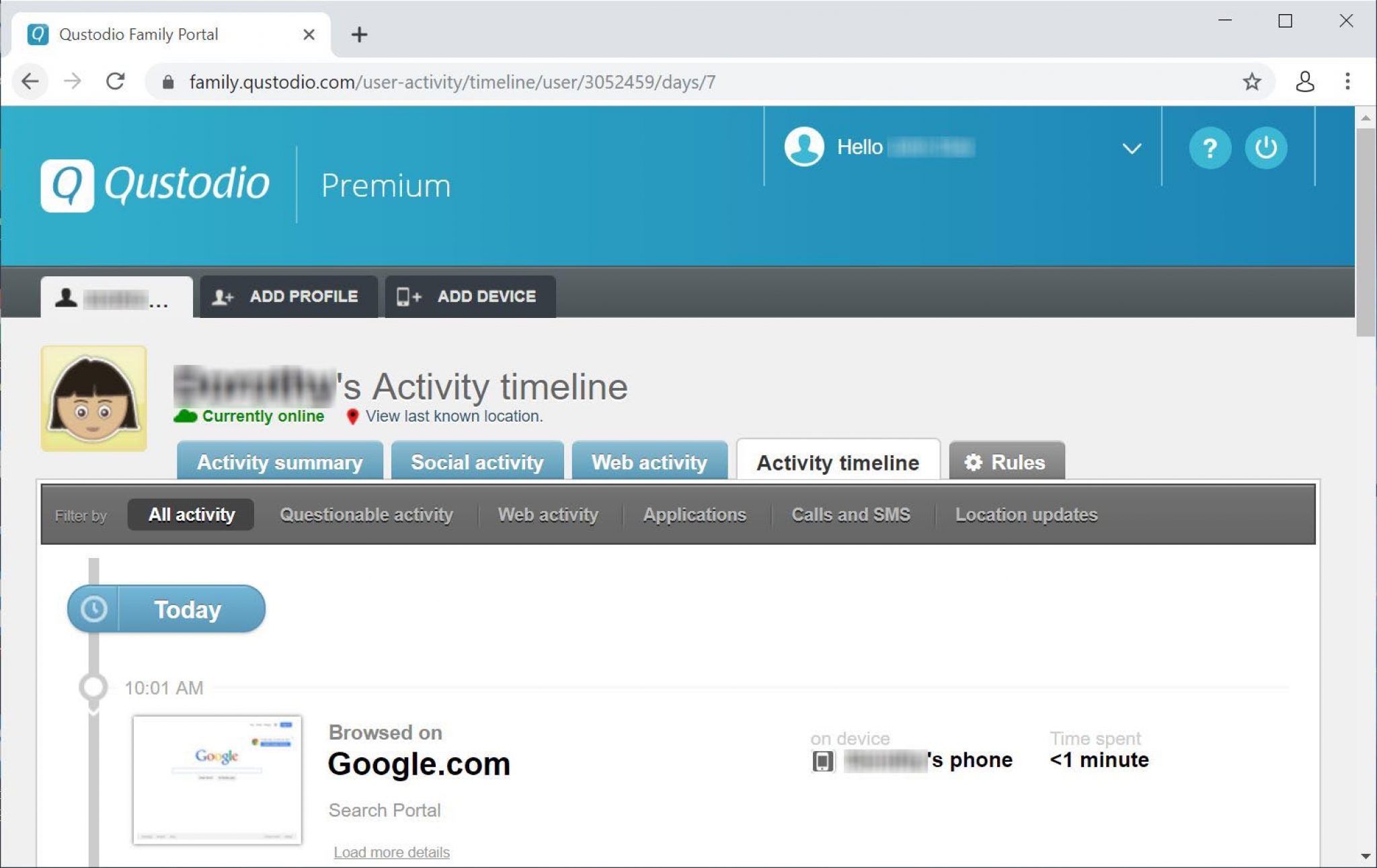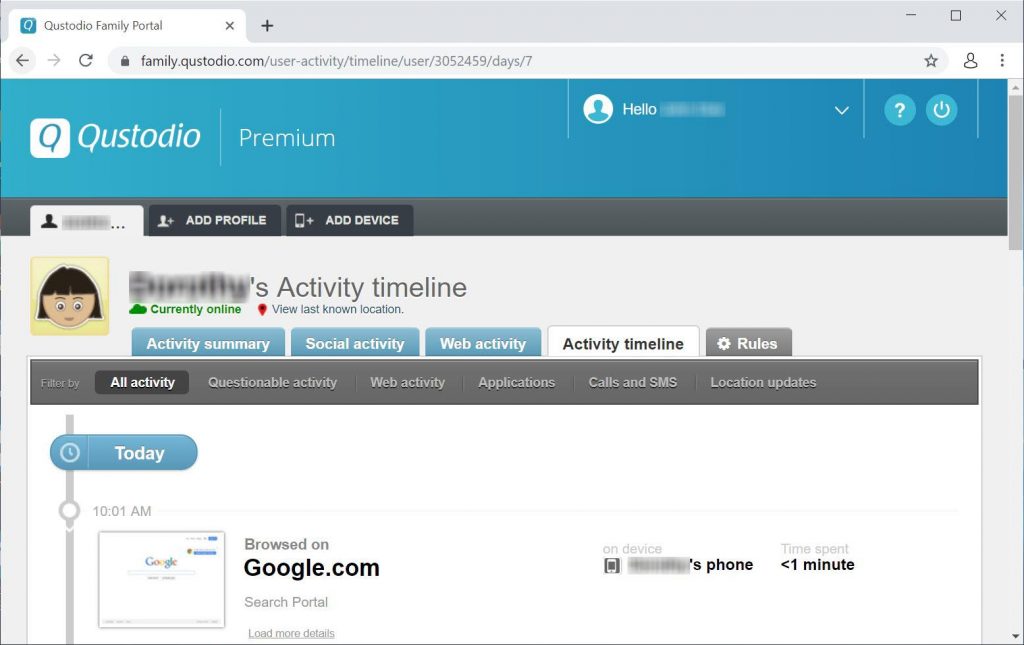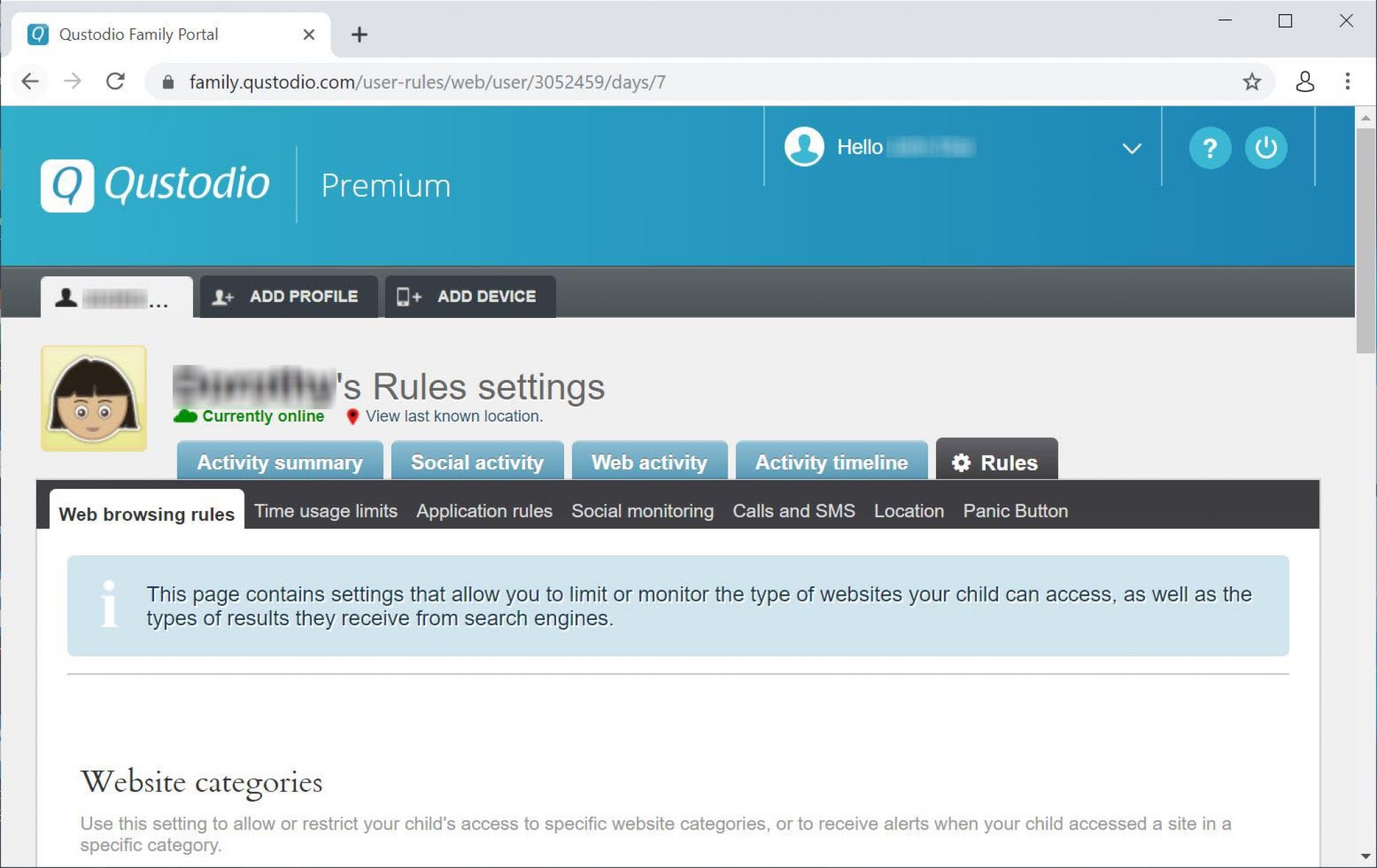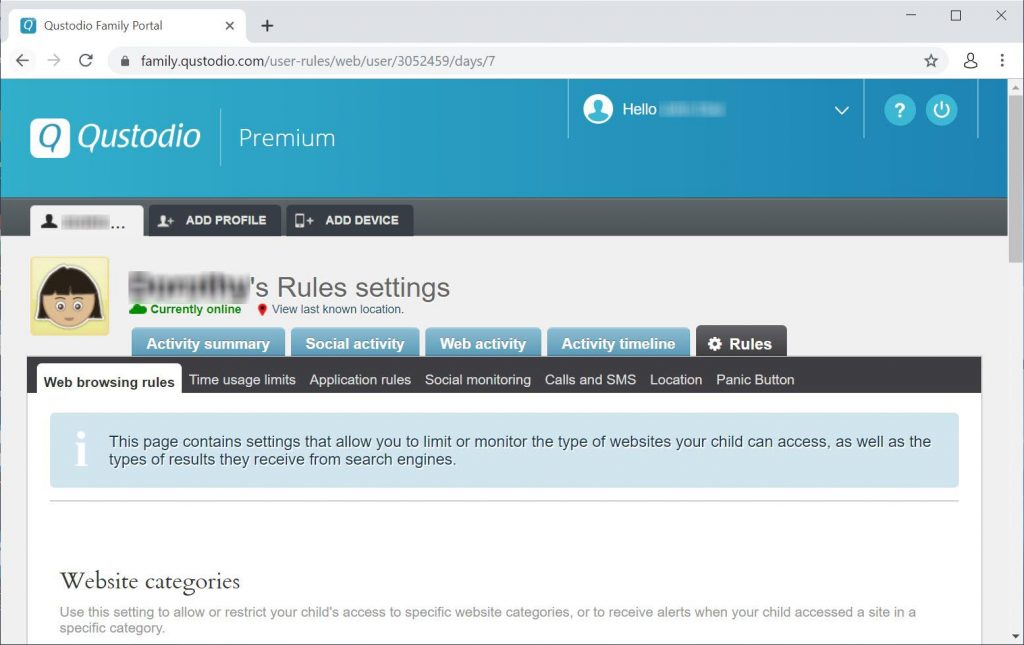 Mobile Apps
The apps are very user-friendly as well. It is very easy to manage everything when you're just on the go.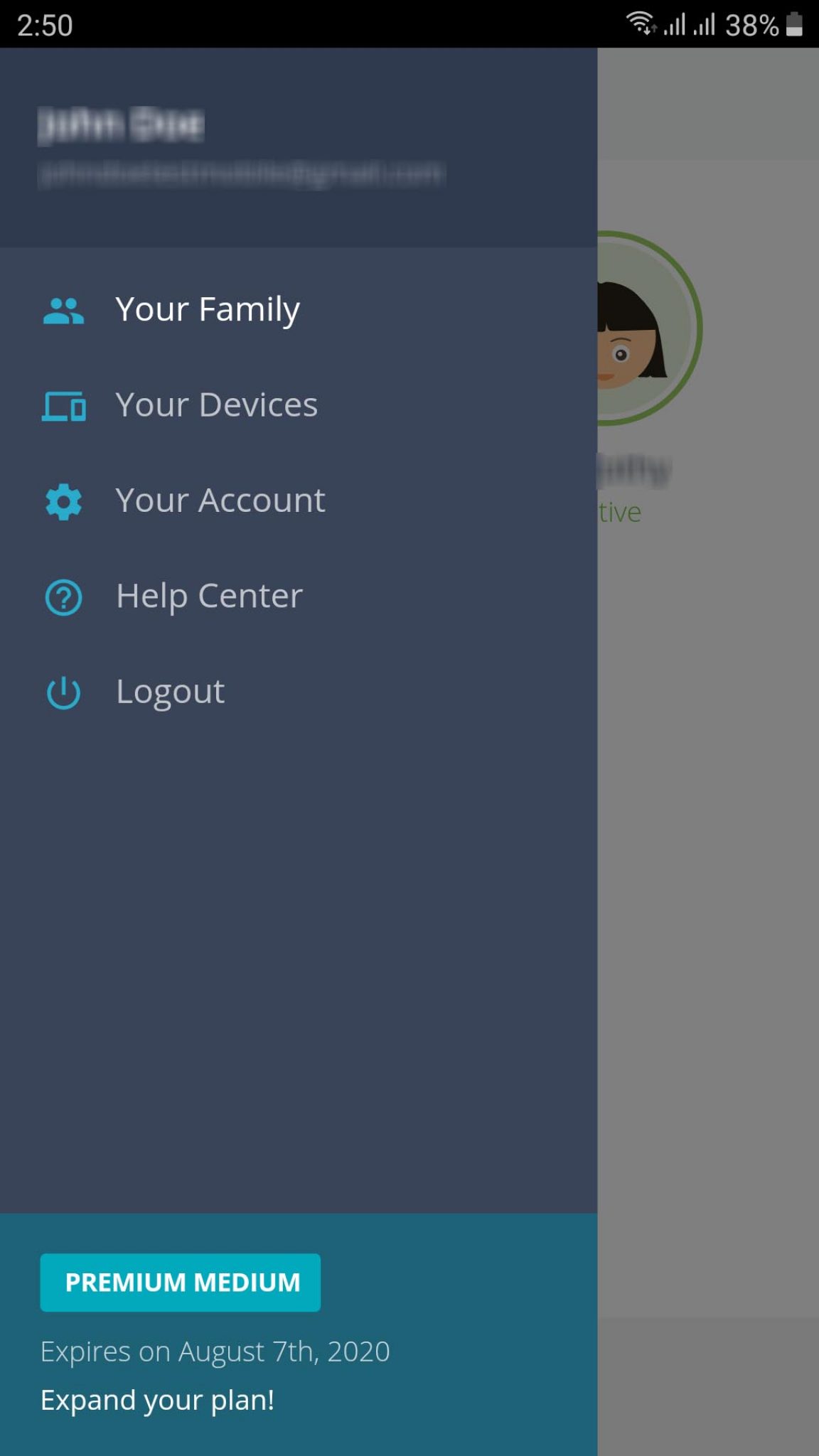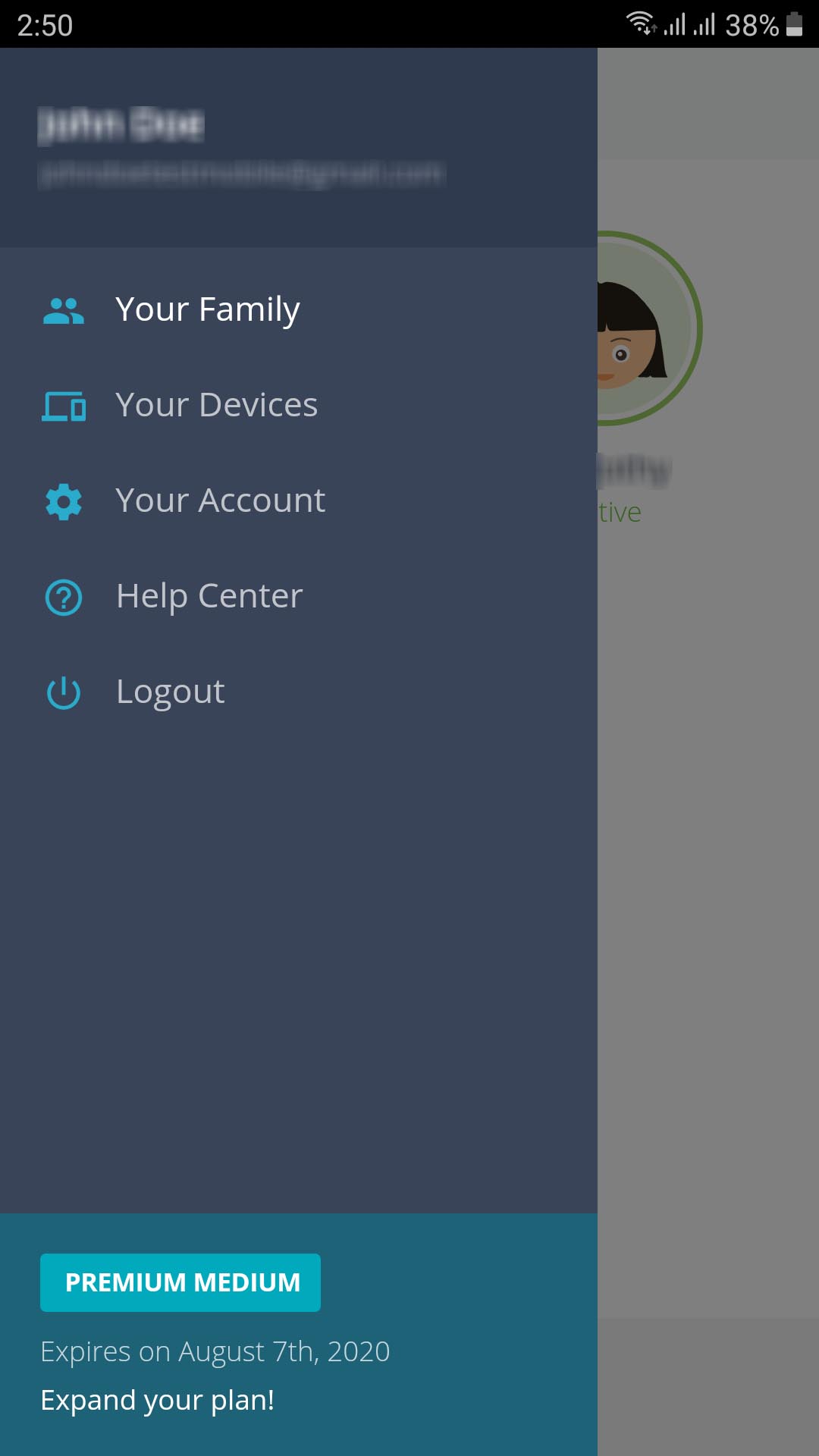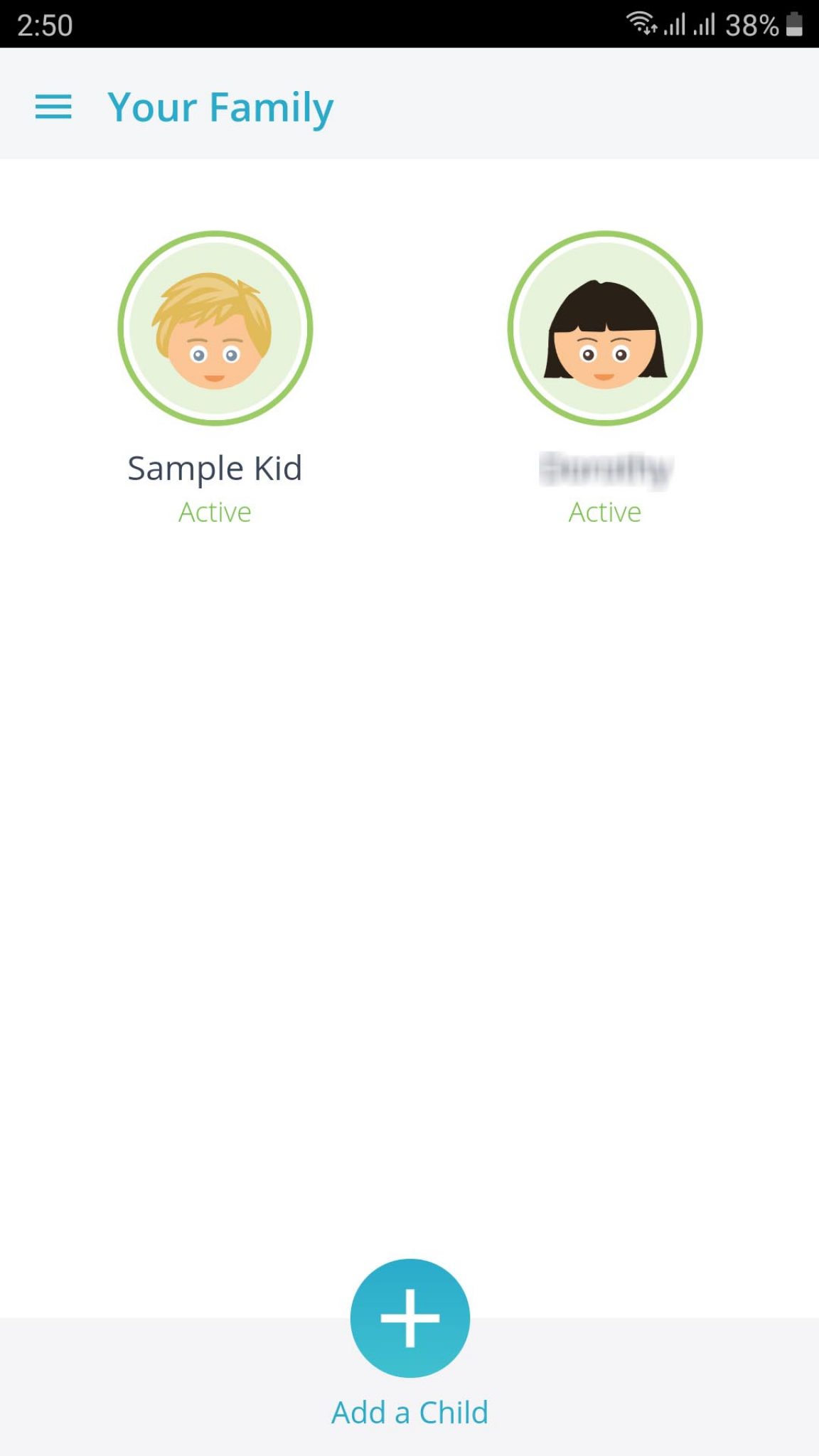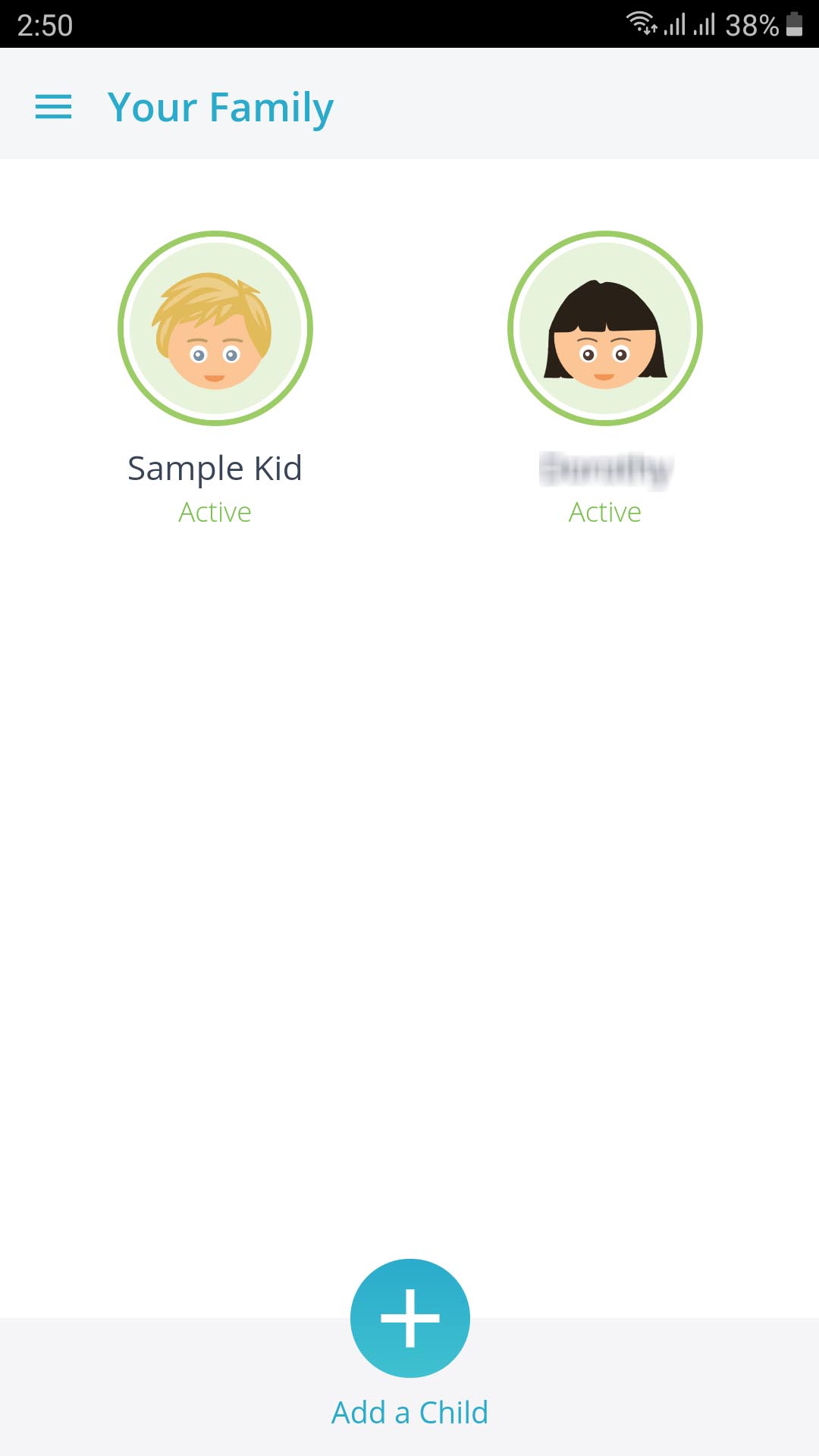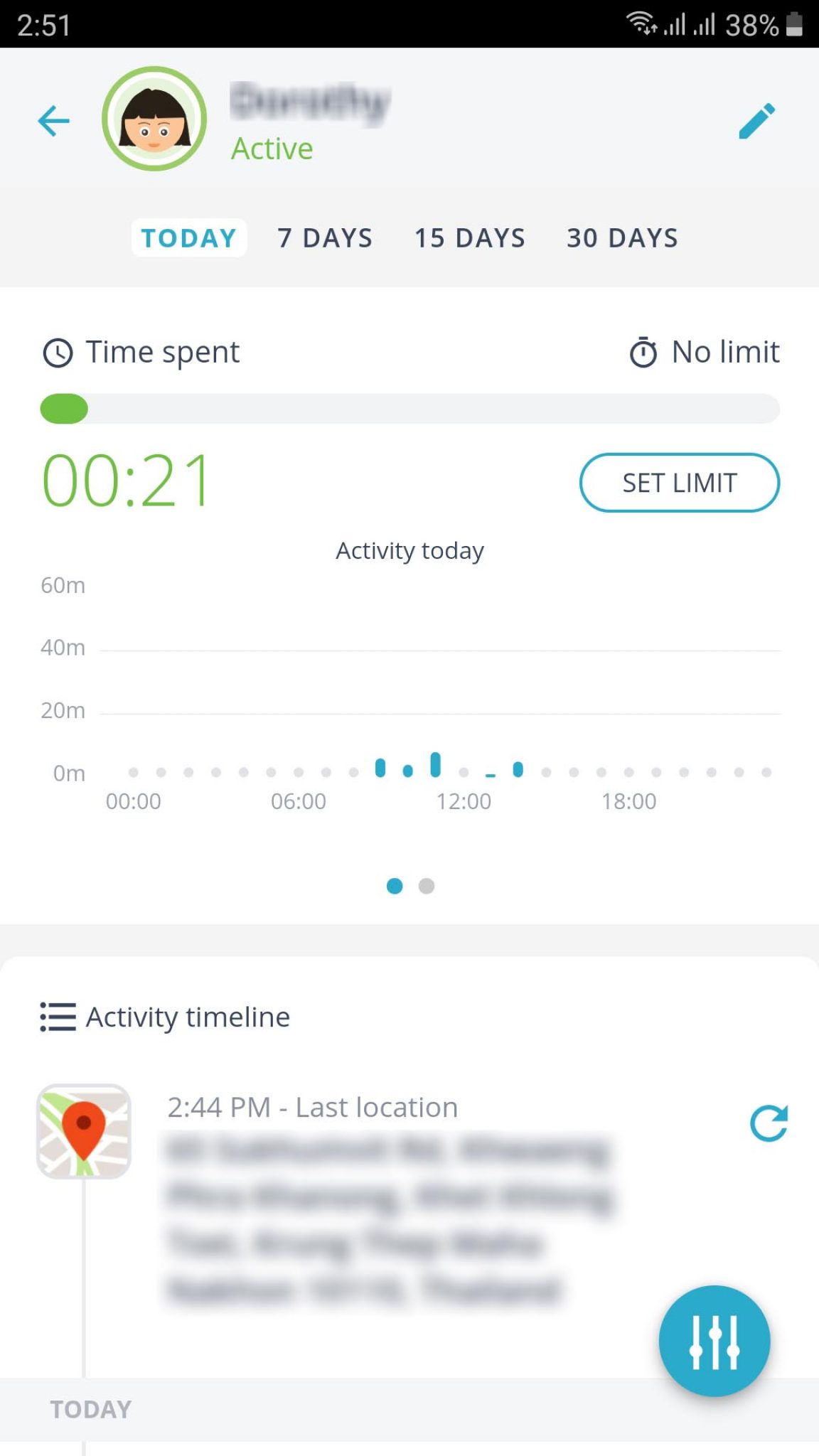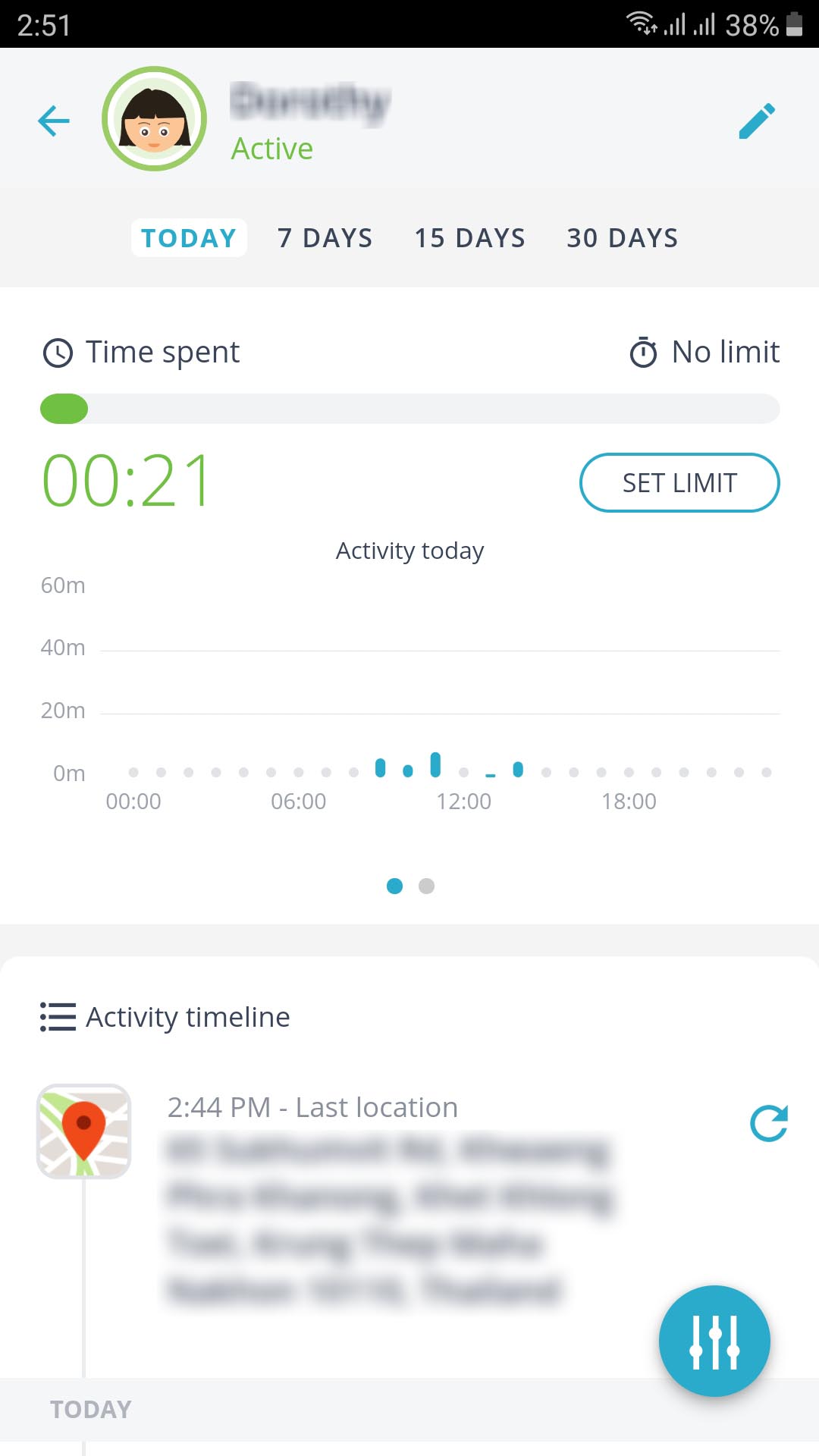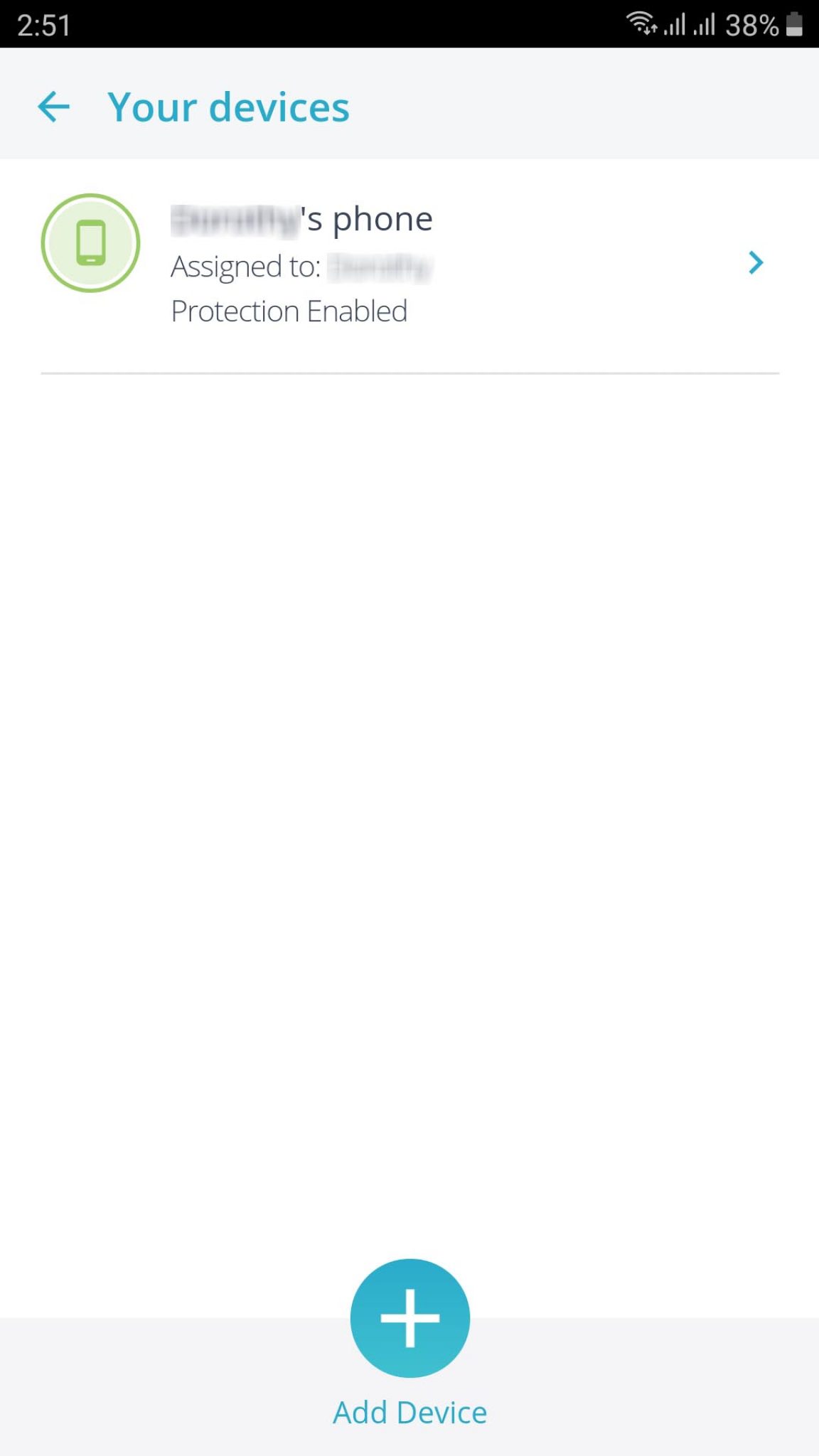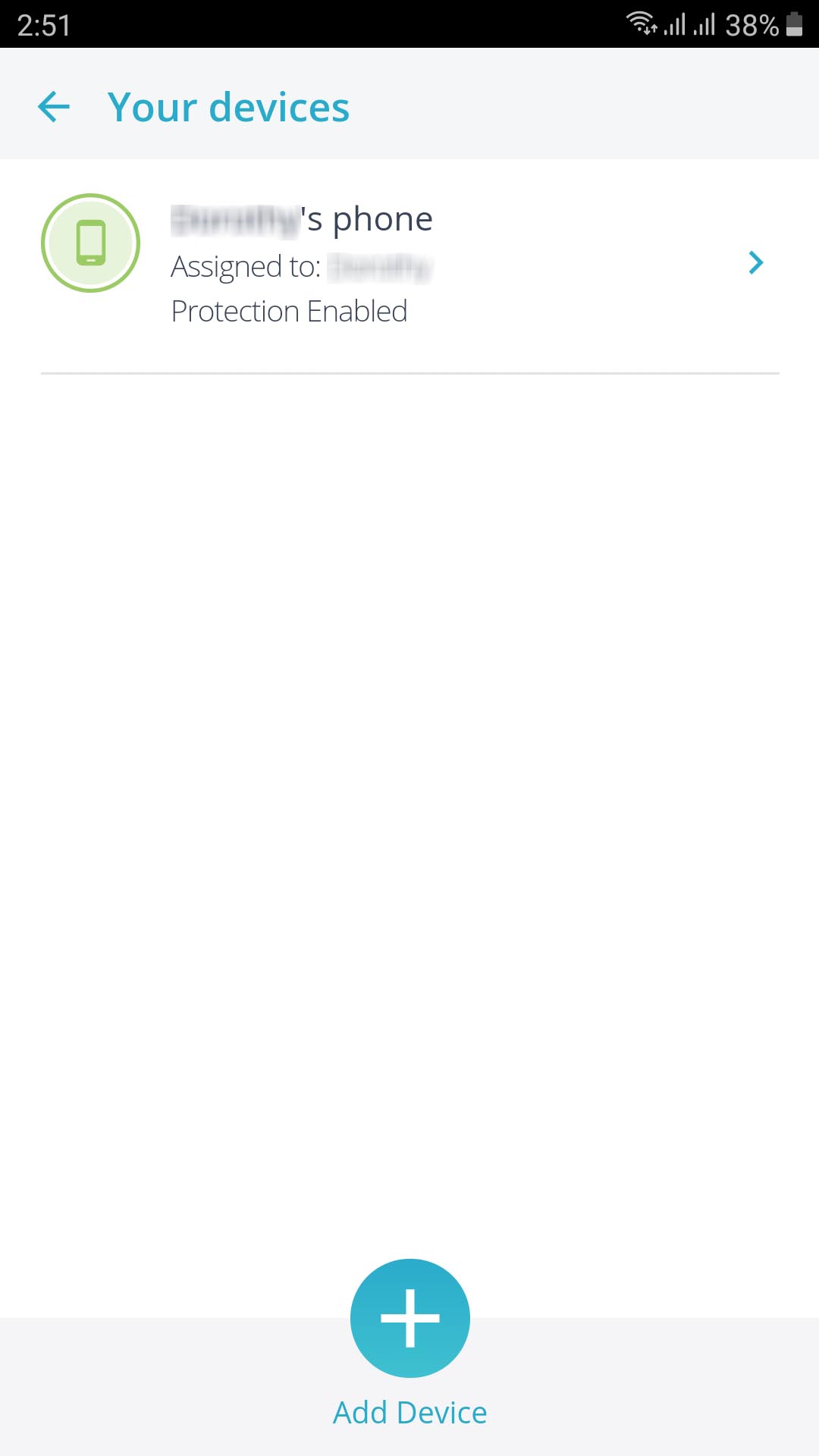 Set Up the Rules
Before you set up the rules for your kid, it is recommended that you let them free first. Then, you can observe their activity and base your conditions from this.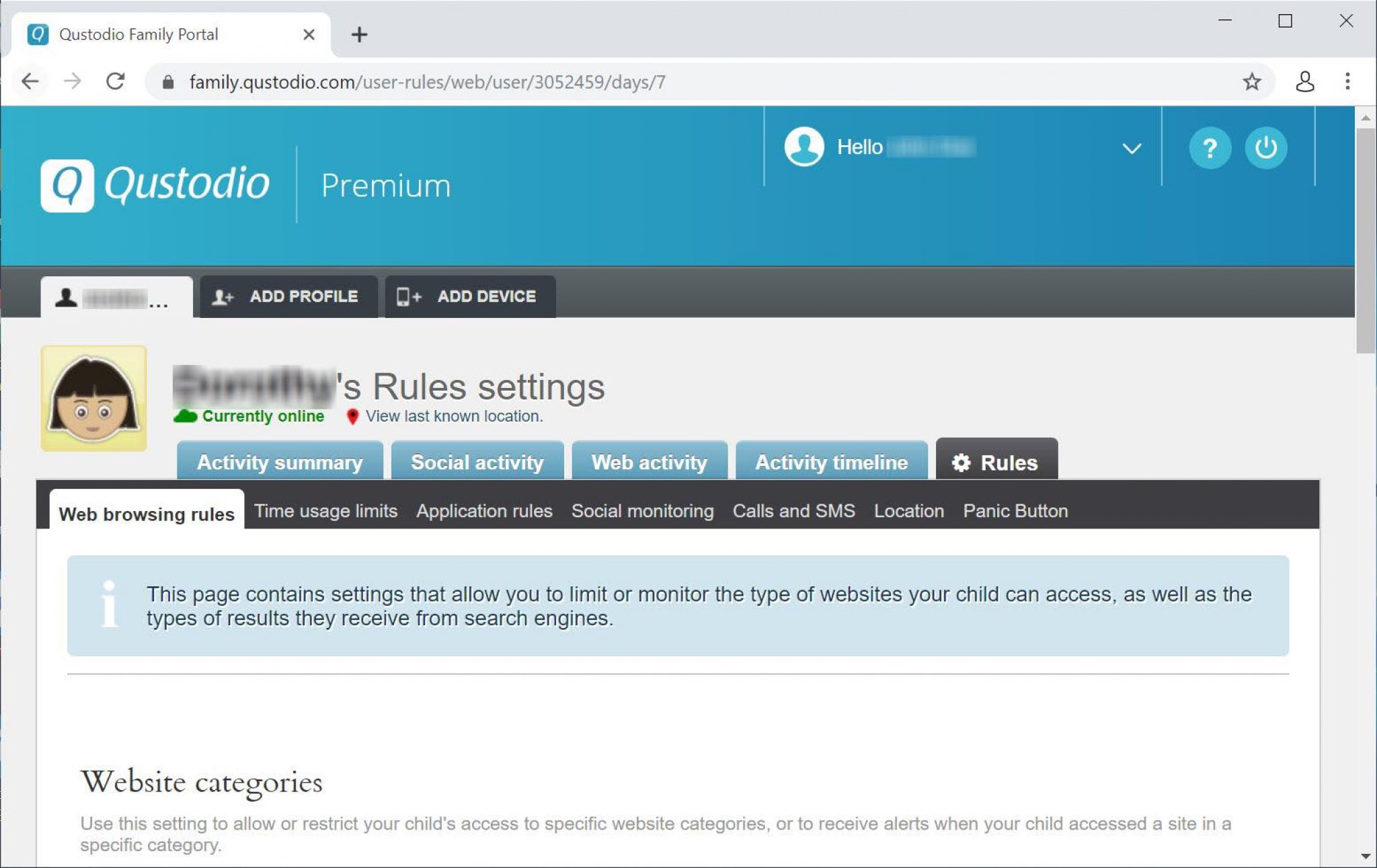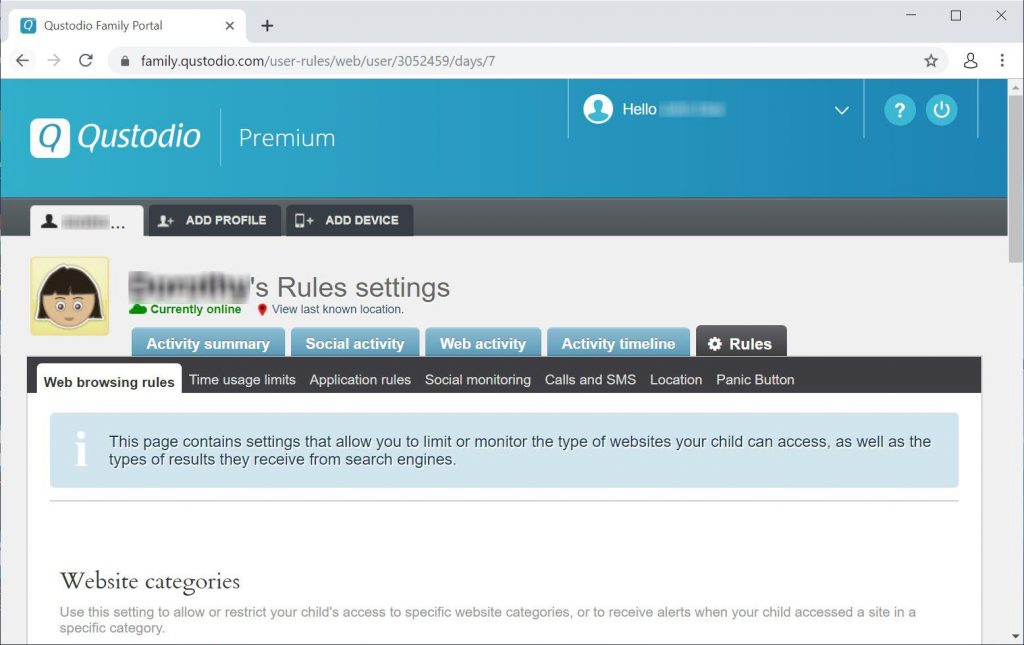 Afterward, all you need to do is press on the clock icon beside each of the toggles to set a specific time per app.
Kids
Kids will, of course, need to have the app on their device for it to function. However, they can't uninstall it without your password.
A landing page will also appear once they try to access a blocked website.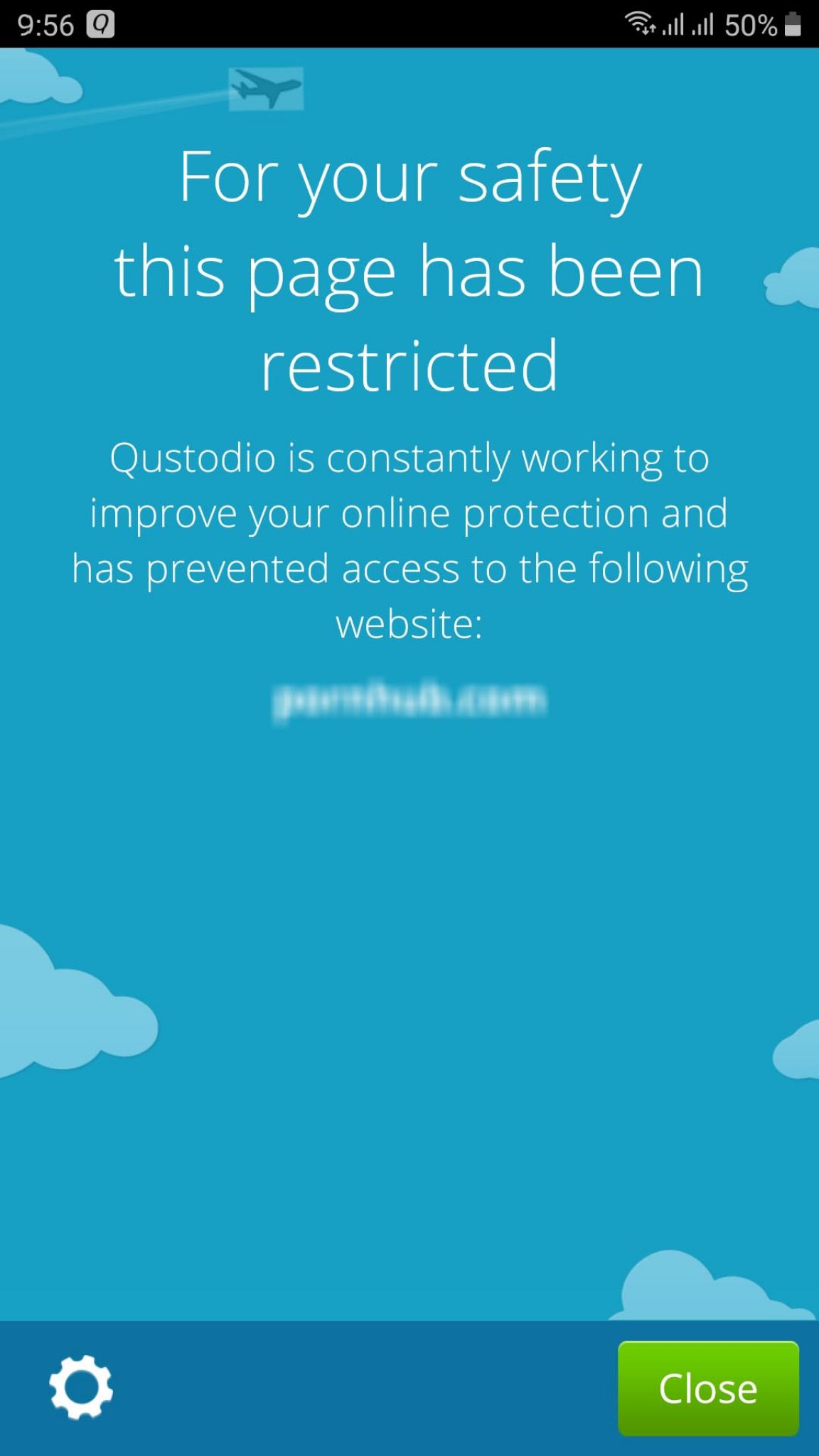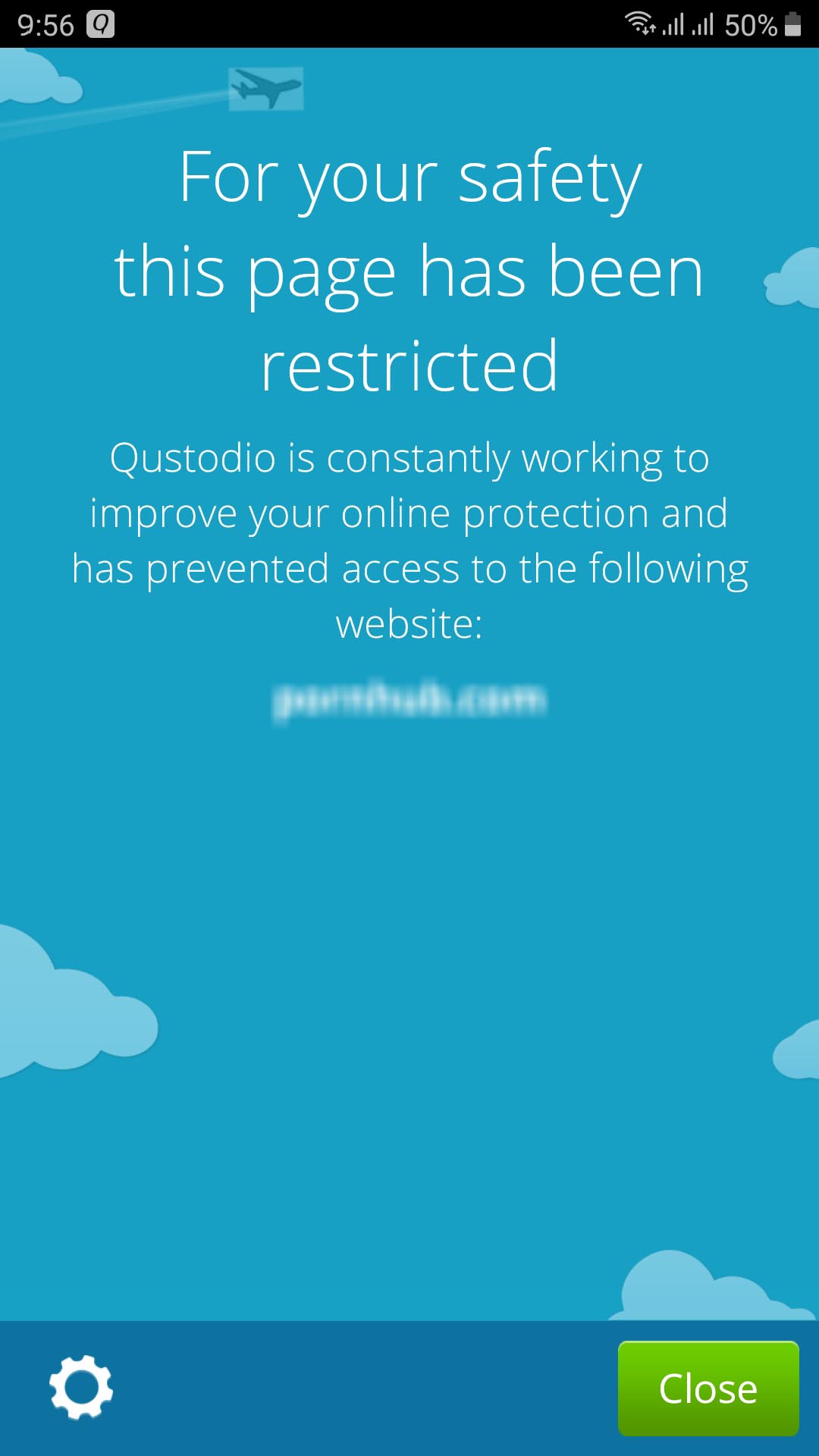 Qustodio Customer Support
Unfortunately, Qustodio only has one method available for customer support. This is through a ticket submission page. This is probably not the best news you can get if you want an answer to your problem right away. But they do claim to respond within 1-2 days.
Qustodio also prioritizes its premium subscribers since they are paying for the service.
Conclusion
That pretty much wraps it up for this whole Qustodio Family review. I would say that it is a great parental control app for you parents who want to monitor your kids' online activities. It has all the features you could ever need and is quite convenient too.
Although there is a difference between the iOS and Android versions, I'd say that it's still pretty doable for Apple users.
Qustodio review: Indispensable!
Qustodio review 2023: Indispensable!
PROS
Monitor children's activity
Protect children's devices
CONS
Does not support Netflix streaming
Logs everything