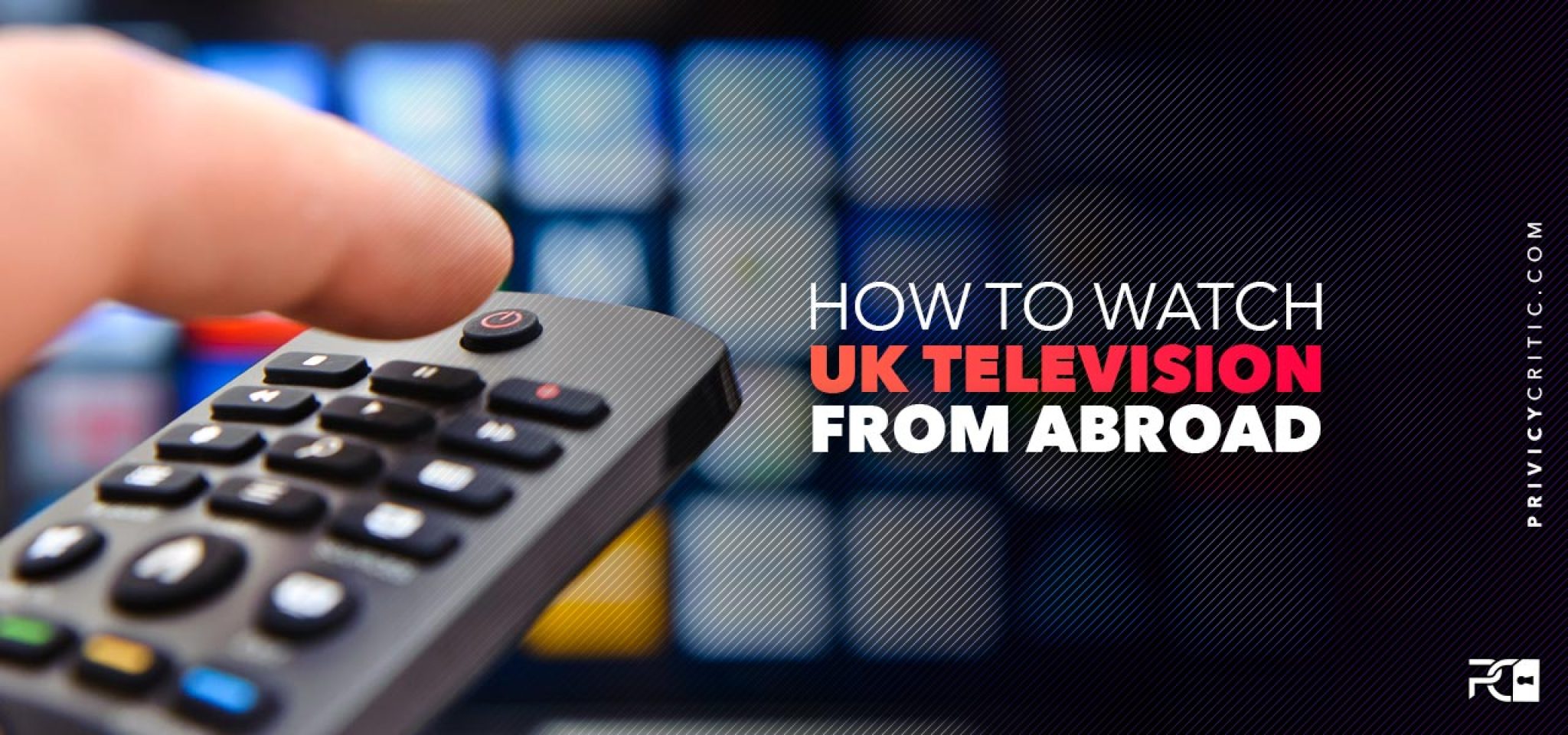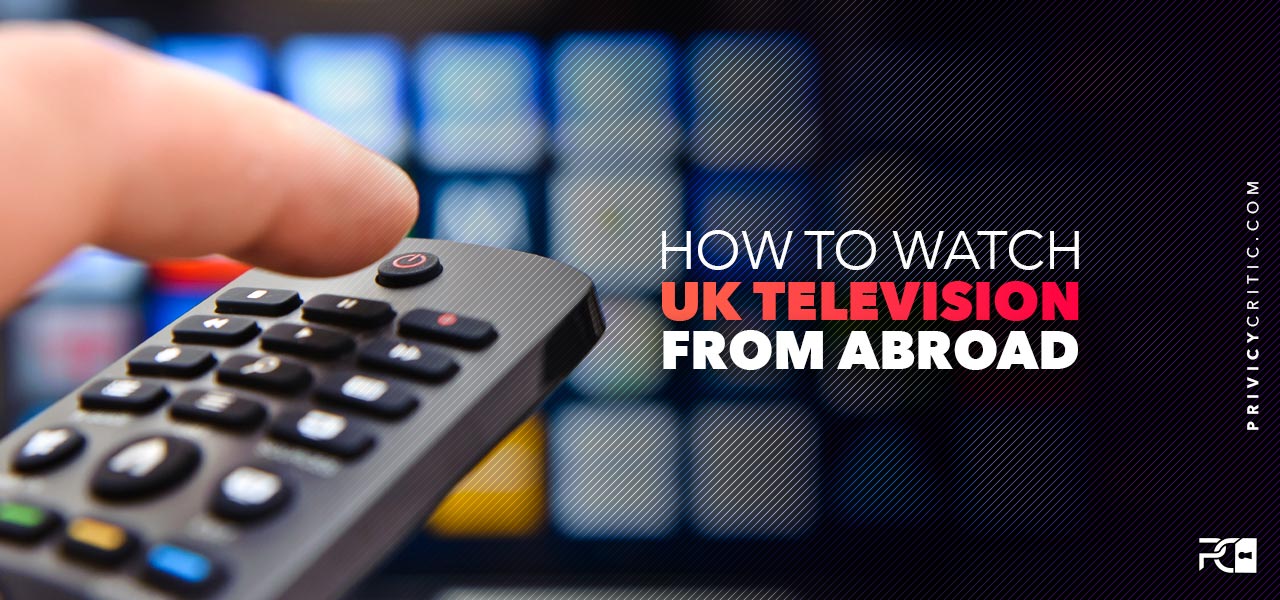 When traveling out of the country, most people will have to deal with geo-blocking whether on PC, Mac, or their mobile when they want to watch British TV overseas. And it is particularly true on television websites. Indeed, these sites restrict access to their content based on the user's location. Therefore, if you leave the United Kingdom, chances are that you will not be able to watch British TV abroad. However, this article gives a solution on how to watch UK TV abroad online from any other country with ease!
Get ExpressVPN Now
Unblock UK TV From Abroad with ExpressVPN
Watch all your favourite English TV from anywhere with the best VPN. ExpressVPN offers 49% discount plus 3 extra months for free. Grab this exclusive deal today before it ends!
Last Update Made On: 6 December 2023
Why You Need a VPN to Watch UK TV Abroad
Due to copyright and licensing reasons, you cannot watch UK TV overseas. Indeed, TV app services and providers of content have licensed exclusive rights to different broadcasters. As a result, they can offer similar services specific to their own region. And bring the content to their own customers. It is a good solution, as you will have easy access to the content.

However, it means that you cannot access UK TV channels when you are on the turf of another broadcaster. Even if you are among the license fee payers. Therefore, if your favourite TV show is licensed to Sky in the UK, you will not be able to access it outside the UK. Because another channel is broadcasting it in your current location. However, this does not just apply if you want to watch UK TV online but also ITV Player, BBC iPlayer, and all catch-up services that might have been available otherwise.
What Content Can You Access From Overseas?
You most likely will be unable to watch English TV abroad because your TV app provider has licensing agreements with hundreds of content suppliers. And all of them offer similar terms. Therefore it is logical to simply restrict your access to the channel and not to the shows.
If you attempt to watch British TV from abroad you will just get a message like: "Our services are not available in this country". Or you will not even be able to reach the homepage of the site.
How Does Your Provider Restrict Your Access to watch UK TV from abroad?
The restrictions depend on your geographical location. So your provider has to determine where each user is. To do so, the common practice is to use geolocation techniques. And the most popular is to check the user's IP address against a whitelist (or a blacklist). The result of this check rules whether the system will approve or deny access to the content. What this basically means is that if you are outside the united kingdom, you will be unable to watch British TV abroad or any UK stream for that matter.
Try ExpressVPN Now
49% Off + 3 Months FREE (Valid Until December 2023)
Step-by-Step Guide: How to Watch UK TV Online Abroad
Now you almost know how to access watch UK content and access United Kingdom channels online. But with this very simple step-by-step guide, you will be able to start using a VPN to watch British TV abroad. It is a generic tutorial that should work with most VPN services.
Choose a VPN provider from the list below. We recommend ExpressVPN.

Click on the button to visit the VPN site.

Sign up and

subscribe to their service.

Download, install the client and run it.

In the app, select a VPN server located in the UK.

Click on the connect button to initiate the VPN connection.

Head back to the television website or application and refresh.
Best VPNs to Watch UK TV Abroad in 2023
While it is not that simple to compare VPNs, there are some criteria to focus on when searching for a VPN to watch UK TV from abroad.
The VPN is User-friendly: Some VPNs offer a better interface than others…
The Speed of the VPN: You want to watch streaming TV, so it's a must.
The VPN Unblocks Content: Always, regularly, from time to time…
This Top 5 VPN evolves regularly. Indeed, some VPNs might win or loses their spot. But all the VPN services in this list are recommended in this article to access English TV while abroad.
Try ExpressVPN for Free
If you are wondering how to watch TV overseas with a VPN, you simply need to continue reading. You may be on vacation or on a business trip for a couple of days and aren't looking to spend too much money while learning how to watch TV abroad.
The great thing is that ExpressVPN offers you the opportunity to try out its service at no cost to you. While we mostly say steer clear of free VPNs, ExpressVPN differs in that regard as it has a money-back guarantee available to new subscribers. All you have to do is be a first-time subscriber to the service and automatically you are enrolled in the program. Don't like the service, then you can move on to get your money back without any convoluted steps to take. Learn how to get ExpressVPN Free Trial here.
The Benefits of VPNs 
The major benefit of having a VPN is that you can unblock content and watch UK TV online while abroad. Apart from that, there are other benefits of having a VPN. With a VPN, you can:
Browse the internet safely

Shop online knowing that your connection is secure

Unblock previously censored or blocked social media platforms

Become anonymous online
FAQs
Can I watch UK TV abroad?
Yes, you can watch English TV abroad, you simply need to use a VPN by following the steps detailed in this article.
How can I watch BBC iPlayer, Sky Go, Britbox, Netflix UK, ITV from abroad?
Can I use a Free VPN to watch UK TV anywhere?
Yes, you can use a free VPN to watch English TV from abroad. However, rather than searching for a free VPN that might be more trouble than it is worth, you need to look into the ExpressVPN free trial.
Conclusion
As you can see, the process to watch English TV while outside the United Kingdom is an easy one, you simply need to get a VPN. Our number one recommended VPN is ExpressVPN as it offers reliable and fast speeds. You wouldn't want to be catching up on your favourite UK TV online while abroad and have to deal with buffering issues. In all, you simply have to follow the steps highlighted above and you can get to watch British TV online in no time.