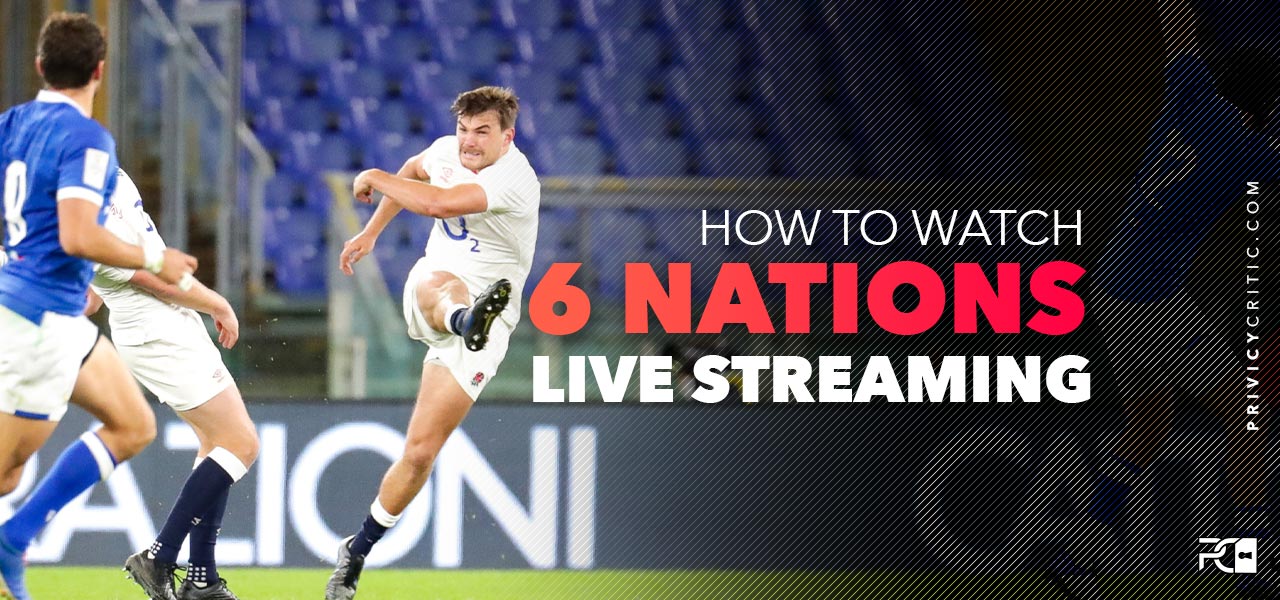 The 2021 Six Nations Championship which is also referred to as the Guinness Six Nations due to sponsorship reasons is the 22nd iteration of the yearly rugby union competition. The competition brings together 6 nations, as the name states, Wales, Scotland, Italy, Ireland, France and England. Overall, it is the 127th iteration of the competition, when you take into account everyone of the tournament's previous iterations as the Five Nations Championship and the Home Nations Championship. In this article you will learn how to watch Six Nations live and much more.
Try ExpressVPN Now
Here's the best VPN for you: ExpressVPN
This provider offers great speeds for unlimited streaming, torrenting and gaming. Try it today, risk-free, for 30 days and get 3 months FREE.
Where to watch six nations live in the UK:
Everyone of the Six Nations live matches can be seen in the UK on free to air channels, with ITV and the BBC both sharing broadcasting rights. ITV aims to show the Irish, English and Italian home matches, while the BBC will show the Welsh, Scottish and French home matches. This means that the broadcasters will each get a six nations live match from the remainder of fixtures. The six nations live coverage of Welsh games is also covered by the welsh channel S4C.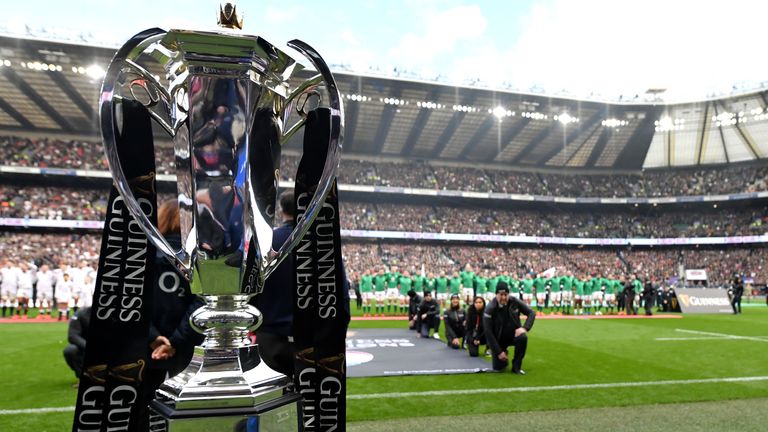 Where to watch six nations live outside the UK:
You can watch six nations live in Ireland on the free to air channel known as Virgin Media One. The channel broadcasts live coverage of every one of the matches.
For those in France, looking to watch 6 Nations live, France 2 is a free to air channel that lets you do just that, as it has the broadcast rights in France.
In Italy, the official Six Nation live rugby broadcasters are DMAX, with free to air channels. The German-speaking nations of Switzerland, Germany and Austria let you watch 6 Nations live on the DAZN channel.
Watching Six Nations online
UK
If you ask yourself "where can I watch Six Nations live stream free?" the answer is, there are quite a lot of stream options available to you. You would be happy to know that the majority of the 6 Nations live games can be watched online using ITV Hub and the BBC iPlayer. This means that if you want a six nations live stream, you simply need to go online to either of these streaming platforms.
Outside UK
In Ireland, you can six-nations live stream free on Virgin TV Anywhere. Italy has the Dplay online streaming service, the German speaking nations have DAZN's on demand streaming platform to enable you watch 6 Nations online.
You might run into a few issues trying to watch six nations online if you are outside the UK. This is down to an issue known as geo-blocking. Geo-blocking stops you from watching any streaming service of your choice if you are outside its viewing jurisdiction.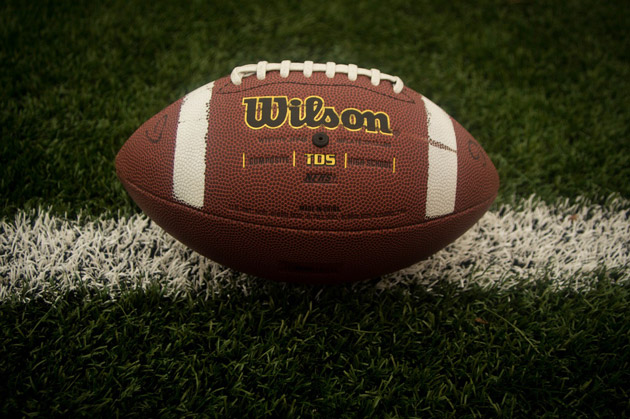 Thankfully, there is an easy and straightforward solution for it. All you need is a VPN and to follow a few instructions and before you know it, you will be able access all your streaming content and services that you would normally enjoy from home. What a VPN does is to virtually place your device in a location, typically your country of residence, which lets it regain access to your content.
Before getting more details on how to watch the Six Nations live rugby using a VPN, you first must understand why having a VPN is important. There are numerous reasons why you can't watch six nations online when outside your home jurisdiction. One has to do with an attempt to make people attend games. The second reason deals with the fact that the game or tournament is only broadcasted in certain regions or nations. A VPN can help in this situation, as it lets you choose a server location from anywhere in the world to watch 6 Nations online. It then assigns you an IP address from that particular region. This means that if the Six nations live stream free can be watched from that region and you select a server from that region, you are able to watch 6 Nations live. Additionally, a VPN can also protect your privacy, hiding your IP address to watch Six Nations live stream free.
Why should watch 6 Nations online using a VPN?
Cybercrime
When you do not use a VPN, you leave your connection vulnerable to numerous cybercrime forms like identity theft. If you use a streaming service that requires you to register an account, your data like your credit card information, or email address can become susceptible to cybercriminals or hackers that can hack into your account for nefarious purposes using the right tools. Additionally, if you are using a public Wi-Fi network to watch 6-nations live without a VPN, you place yourself at risk of this form of hacking. In order to make sure your security and privacy remain intact while you 6 Nations live stream, you should use a VPN of your choice.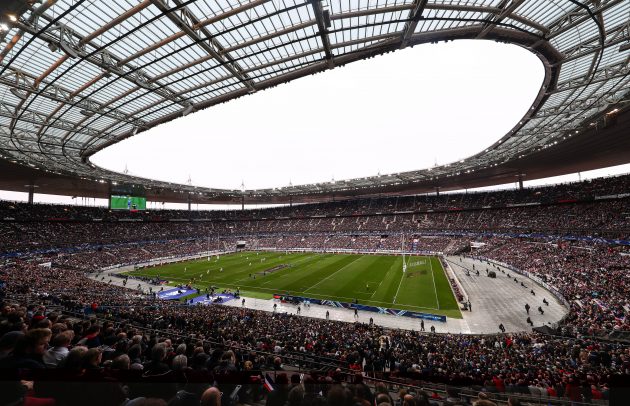 Buffering and throttling
Apart from trying to use a VPN to watch 6 Nations live can let you get past any buffering and throttling problems that might affect your viewing quality. For instance, your ISP could choose to throttle your connection, thereby slowing your speed which then makes it annoying to view or stream videos. When you use a VPN, you can ensure that your connection cannot be penetrated by third parties like your ISP. Connecting to a VPN ensures that you can watch 6 Nations live without any throttling or buffering affecting your viewing pleasure.
Try a VPN for free
When you perform a quick search on the internet for a VPN will get a lot of options. Though if you are looking to try VPN for free to Watch Six Nations, the ExpressVPN 30 days free trial is your best option.
Try ExpressVPN Now
30-day money-back guarantee
The best VPNs for watching 6 Nations
There are quite several options to choose from when it comes to selecting a VPN for 6-nations live stream. There are free options and paid options. While free products and services are extremely tempting, they could prove risk when it comes to your internet security and privacy. Of course, there is nothing wrong with choosing a free VPN in good faith, letting you 6 Nations live stream while protecting your privacy. However, there are a couple of factors you must consider.
Advertisement targeting
Free VPNs are typically less secure than paid ones
Their privacy policy may be weak
No zero log policy
Shared bandwidth causing there to be fewer locations to select servers from.
The best answer to watching 6-nations live stream is through VPN and most of these VPNs are very down to earth to use as they consider an average internet user. Also, they have the fastest download speed for streaming 6-nations, especially when trying to watch abroad plus they come with many more special features. Some of these top-ranking VPNs are:
Conclusion
With this information, you really do not have any excuse not to watch 6 nations live, either on free to air channels or online you can watch 6 nations. All you have to do is head over to any of the channels showing. Should you be residing outside the UK during the tournament, you can watch Six Nations live stream using a VPN. It is important to remember that whichever VPN you select to watch six-nations live stream free, it has to be one that not only offers you access to 6 nations live but also keeps your information safe and secure without any speed limits that could hamper the quality of your entertainment. Remember to use a VPN just like ExpressVPN.