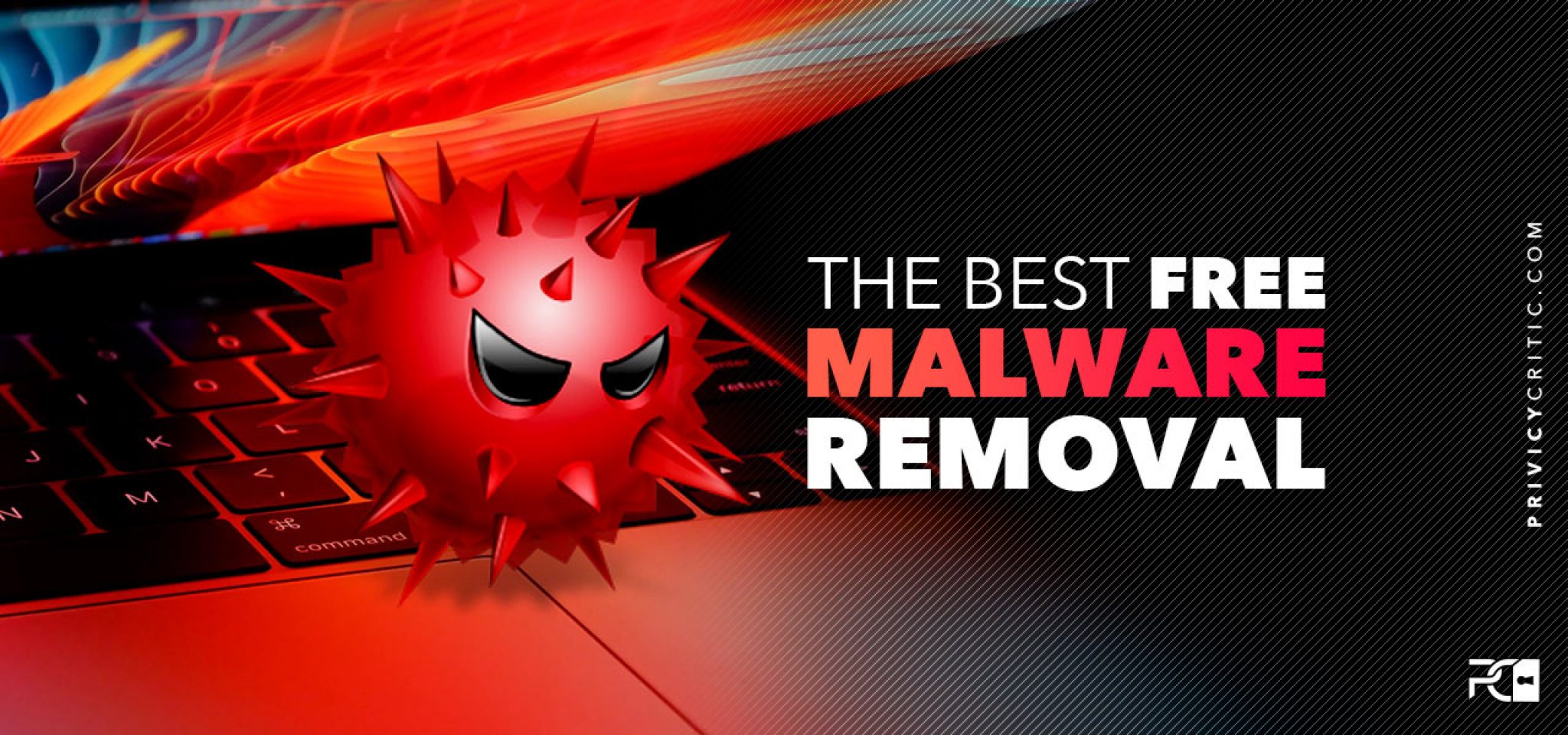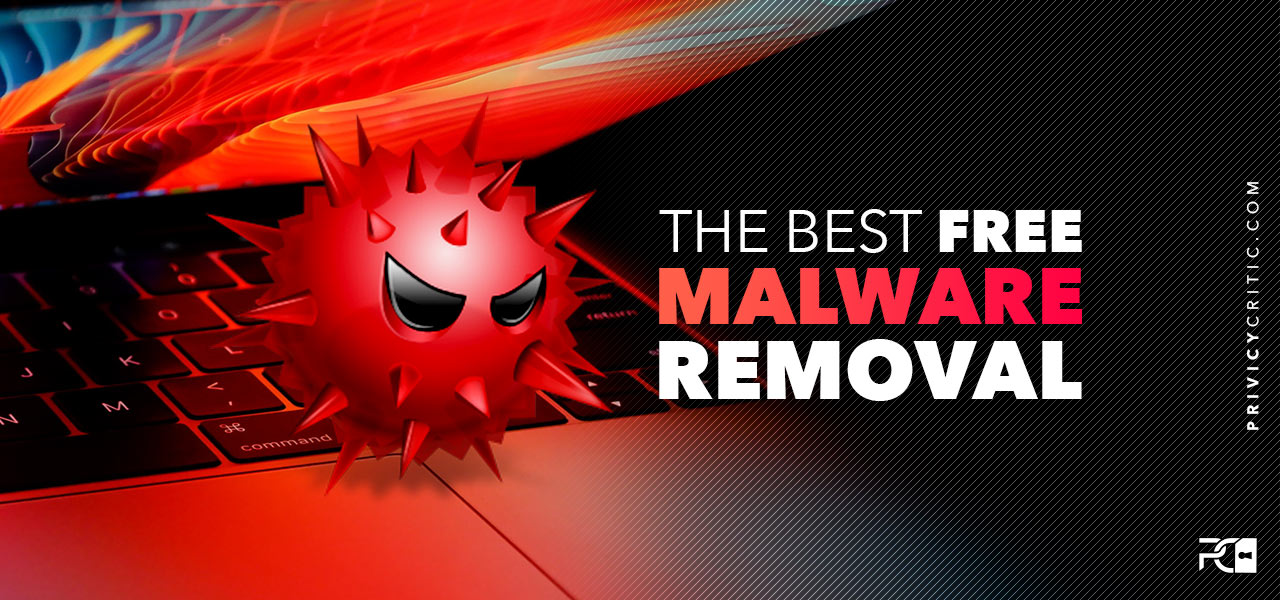 Using an anti-malware program is a basic necessity if you have a computer that you use to connect to the internet. Finding the best free malware removal software is even better. However, installing one might be a bit daunting if you're new to this. So if you're looking for a way to inexpensively get rid of it, or if you want to protect your new computer from potential threats without going broke, this guide is for you.
Download Malwarebytes
Free Trial + 25% coupon discount
Free Trial and 25% coupon discount in case of upgrade to pro version, exclusive for our readers!
The Best Free Malware Removal Software of 2023
We have compiled a list of the best free malware removal tools that are available for you to use. These are high-quality and user-friendly despite being free of charge; we know so because we tested them ourselves. Some anti-malware tools advertise free malware protection but don't deliver optimum results, so we made sure that we only listed legitimate ones.
Before you try out the tools that we have listed below, it's important to remember that an anti-malware tool should be turned on at all times, especially when you're surfing the internet. Any type of malware can infect your computer at any time if you're not careful, so whichever tool you decide to use, it's best to use it full-time.
Malwarebytes – The Best Malware Removal Tool
Download Malwarebytes
Free Trial + 25% coupon discount
Free Trial and 25% coupon discount in case of upgrade to pro version, exclusive for our readers!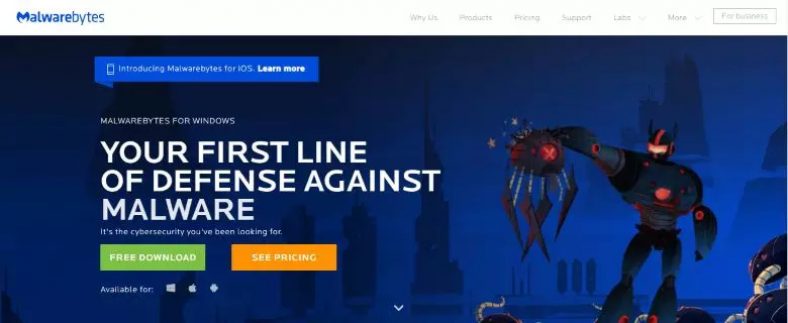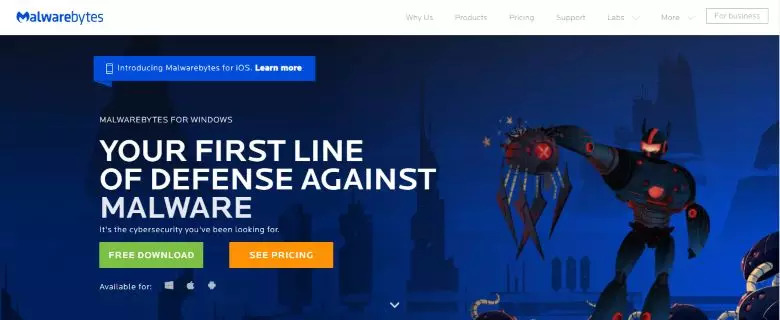 Pros:
Has a simple and easy-to-use interface
Seamlessly works with other antivirus tools you might have
Monitors malware and ransomware excellently through behavior monitoring
Constantly blocks malware attacks
Cons:
The free version is not available for Mac
Does not replace a full-time antivirus, it only supplements
Malwarebytes is at the top of our list for pretty good reasons. This California-based cybersecurity company uses seven layers of protection against all types of malware. Instead of relying on the traditional, signature-based malware detection, it uses several techniques to prevent an attack.
Their web protection keeps you safe while browsing the internet and scans the apps that you use and download for suspicious activities. It also monitors ransomware behavior and reduces your computer's vulnerability by identifying all known malware families.
Malwarebytes detects almost 4 million threats every day and performs more than 93 million free malware scan per month. This gives them a bigger malware database so they know almost every single type of malware out there and how to remove them. Originally, it wasn't meant to replace primary antivirus software in computers. Instead, it focuses more on detecting and removing new malware types that weren't identified by other antivirus companies yet.
Although it's a free version and has limited features compared to the paid version, it can effectively block viruses from your computer and keep it protected. Just remember to use it with another antivirus program and conduct a free malware scan from time to time. Overall, we highly recommend Malwarebytes as the best free malware removal tool.
Avast Free Antivirus


Pros:
Includes a Wi-Fi security scanner feature
Gives your computer real-time protection
Has a password manager to securely keep and access your passwords
Cons:
Contains features that make it difficult to use at times
Does not automatically scan a new external drive
Limited password manager capabilities
Probably one of the most well-known antivirus tools out there, Avast Free Antivirus also offers reliable, free malware protection for your computer. And although the paid version has better features, the free version is sufficient enough for regular use.
Avast uses a signature-based malware scanner. As we have discussed in our previous articles, it compares the detected malware with all the known malware types in the database. It also has a browser monitoring feature and scans email attachments as well, making your emails a safe place against phishing.
Avast also allows you to store an unlimited amount of passwords and automatically fills up forms for you with the Avast Password feature. However, this feature is limited with the free version so you have to upgrade to Premium if you really want to utilize it to its full capacity.
If you want a reliable and free malware removal tool that has been a household name for plenty of years, then Avast Free Antivirus is a good choice.
Comodo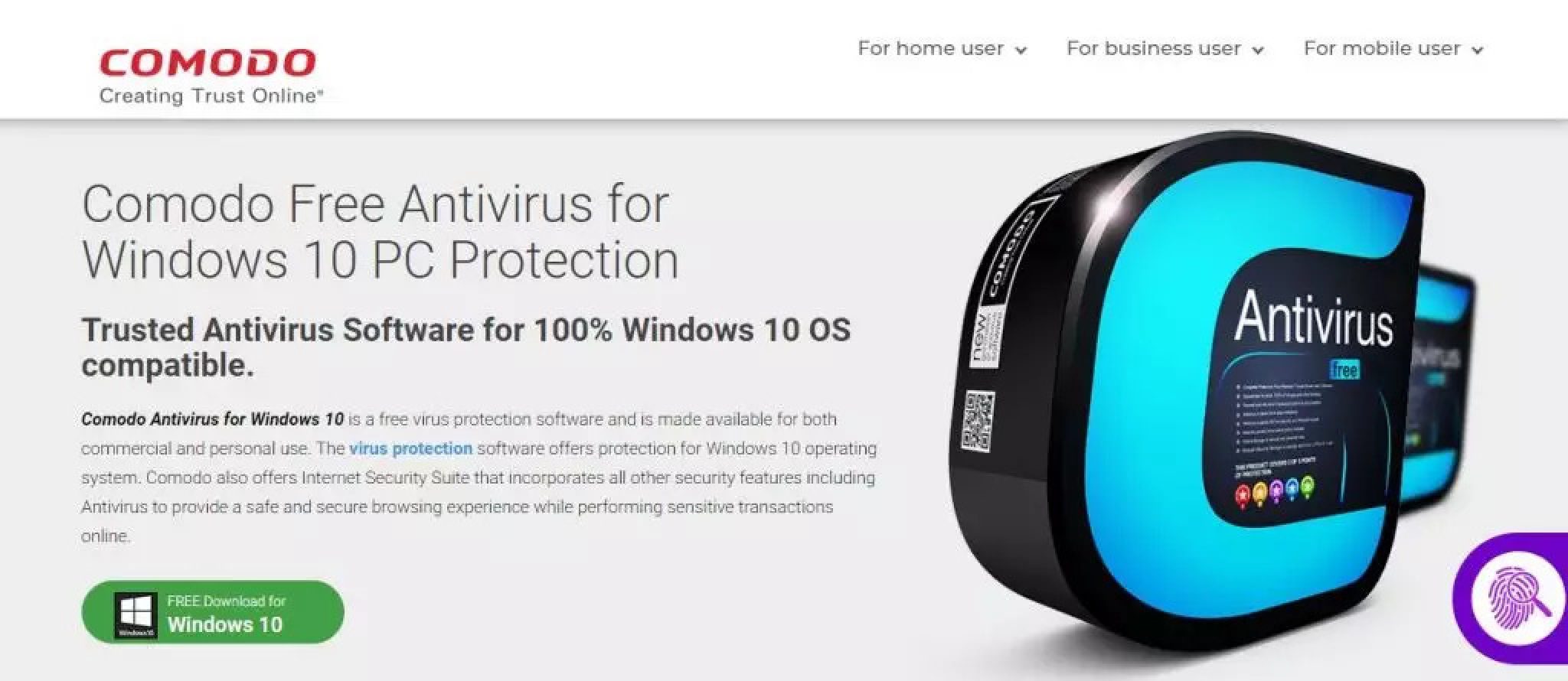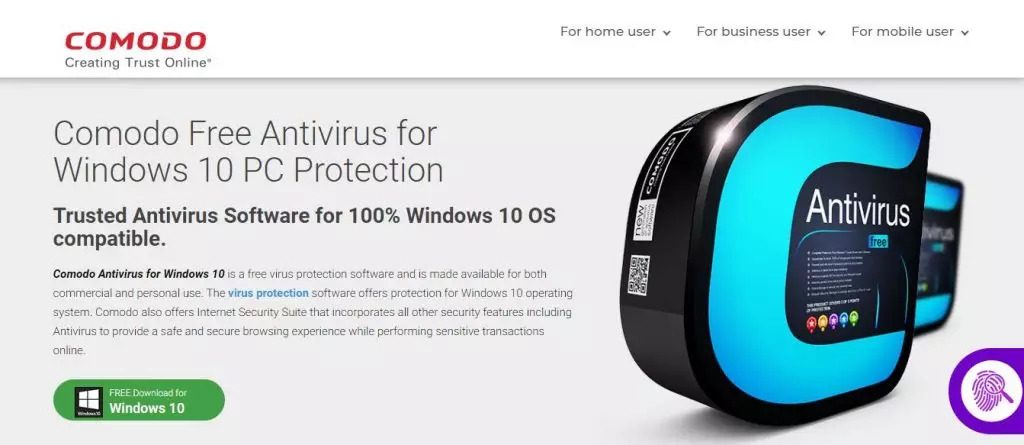 Pros:
Light and doesn't drain your computer despite running in the background
Simple and user-friendly interface
No annoying pop-ups and notifications
Cons:
Limited FAQs about the software on their website
Does not detect malware instantly
Another cybersecurity giant, Comodo now offers the BOClean Anti Malware protection as a part of its internet security lineup. It's also considered as one of the best free malware removal tools because it effectively removes not just malware but spyware, rootkits, keyloggers, and adware.
Although it is now part of Comodo, BOClean is a standalone product that can be used as a primary anti-malware program. It runs in the background and monitors bad registry entries and suspicious activities. It also doesn't require you to reboot your system upon the removal of a malware, unlike other antivirus tools.
If you want to use BOClean with a fully-packed protection, you can get Comodo's internet security suite since it is now included there. However, if you just need a tool that offers a free malware scan, BOClean will definitely protect your computer without additional charges.
AVG Antivirus Free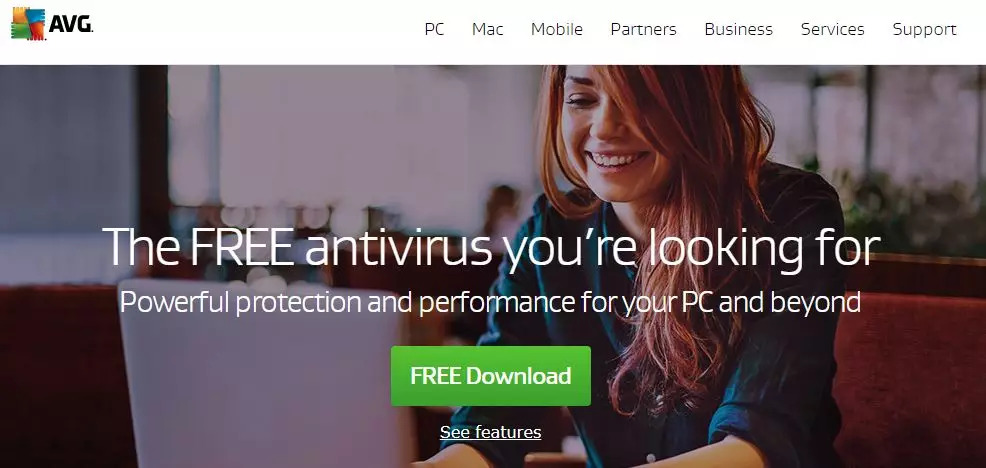 Pros:
Fast malware scanning and detection
Lightweight and won't slow down your computer
Very easy to use especially for beginners
Cons:
Anti-phishing protection is not strong
Fewer features compared to competitors
Since the late '90s, AVG has already established itself as a free antivirus software on the web that works like a charm. The software is pretty lightweight and is suitable for regular use, but if you're using your computer for more sensitive activities, AVG will work as a supplement anti-malware tool.
The free version gives you real-time blocking of malware, adware, spyware, and viruses. It also performs a free malware scan on email attachments, links, and downloads. It does all of these while it seamlessly runs in the background, plus it has an easy-to-use interface.
If you want more protection than the free version offers, you can upgrade to a premium package but it is quite expensive compared to most antivirus tools. However, you're sure to get cooler features such as webcam spying protection, fake website filter, and enhanced firewall protection.
Adaware Antivirus Free


Pros:
Automated real-time and download protection
Minimal effect on system performance
Cons:
Lacks many features found in its competitors
This free malware removal tool is only available for computers that are running on Windows (sorry Mac users). Adaware is pretty much a basic antivirus tool that automatically scans for malware while you're using your computer or manually configured to perform a system scan. There is a Quarantined Files section where it identifies files that could potentially harm your computer.
Its additional feature includes a Web Protection mode where it scans the contents and attachments of your email for possible threats. That's all there is in addition to the malware scanner but they could be working on upgrades for the free version. If you want to access additional features such as Parental Control where adult-oriented access is automatically blocked, you'll have to upgrade to their paid version.
Adaware is easy-to-use with a simple interface, so it's a good choice for regular users who don't want extra fuss with their anti-malware tools. Although it lacks in additional features, it's still one of the trusted brands in the market today.