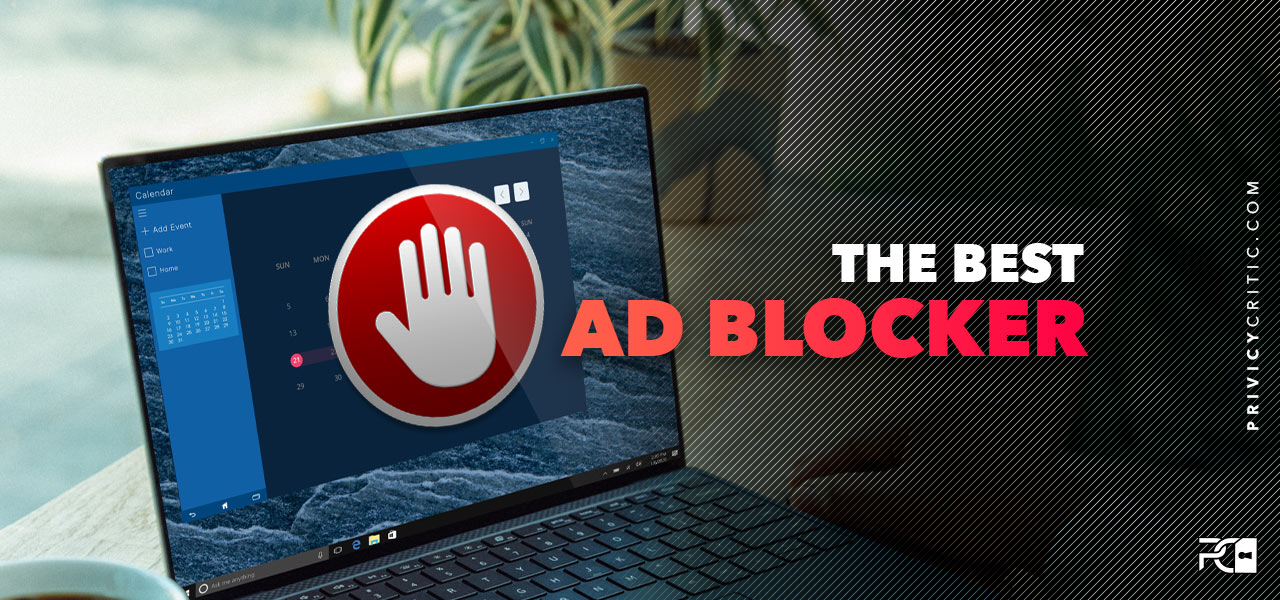 If you were fortunate enough to be around during the early days of the internet, you will probably remember how great it was to not have to even worry about getting a popup ad blocker to remove the many annoying advertisements we are subjected to these days.
The internet has been turned into one big marketing tool of its own and while this is great for businesses and websites that make money from them, this is not so good for the standard user that just wants to enjoy the mass of information freely available online.
As well as being annoying, some ads might be a result of some kind of malware that has infected your computer or mobile device. This will result in even more advertisements popping up on your screen – meaning you really need to be careful about the ads that you do decide to click on.
Popup advertisements literally slow down our browsing experience by clogging up every web page and we are sure that you are just as annoyed by them as we are.
Fortunately, many popup ad blockers are able to prevent these advertisements from popping up on your screens. These ad blocker free services will make your online life far more bearable. Of course, some will perform better than others and that is why we are here to find you the best ad blocker for Chrome and all other major browsers.
AdBlock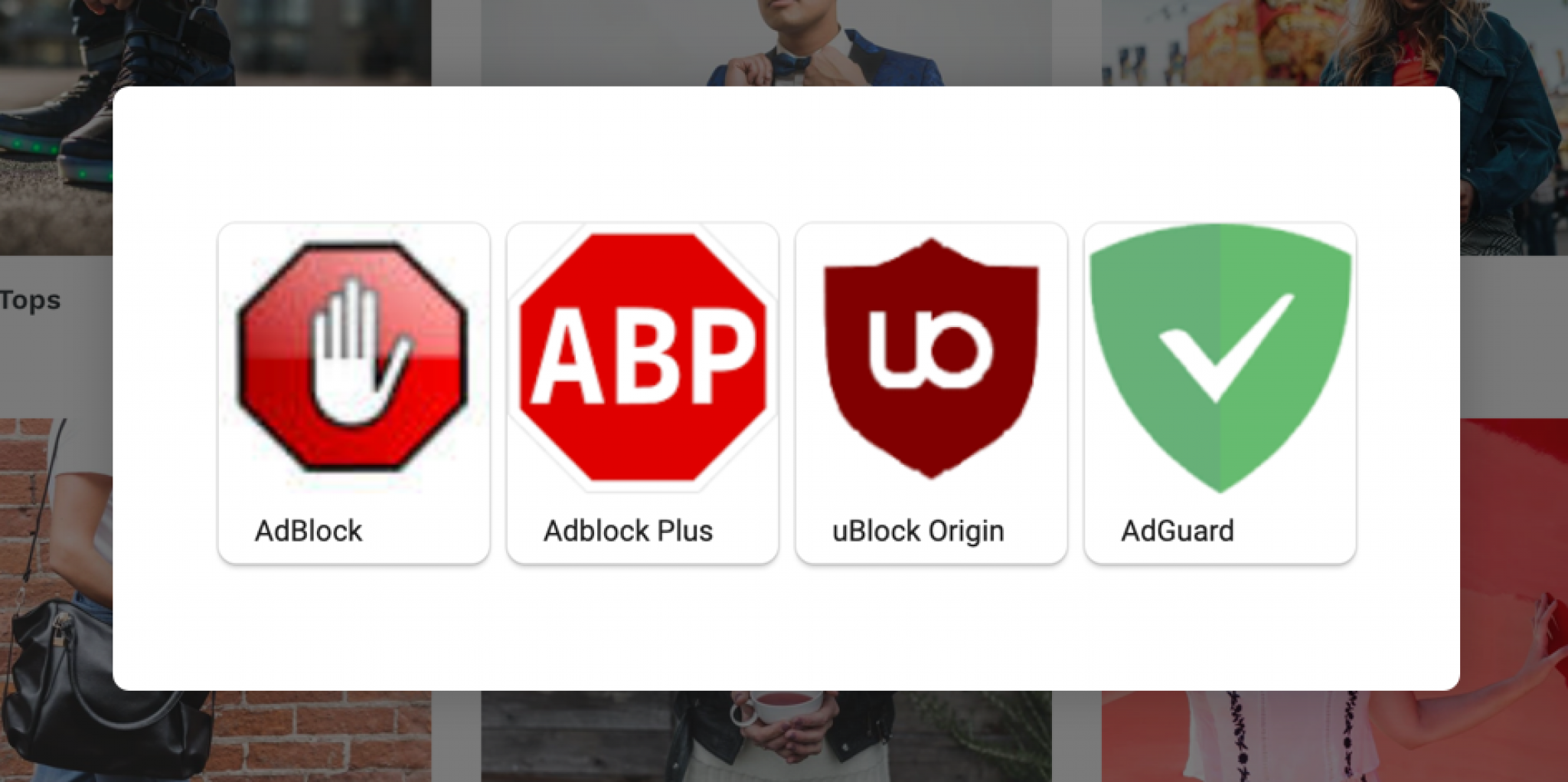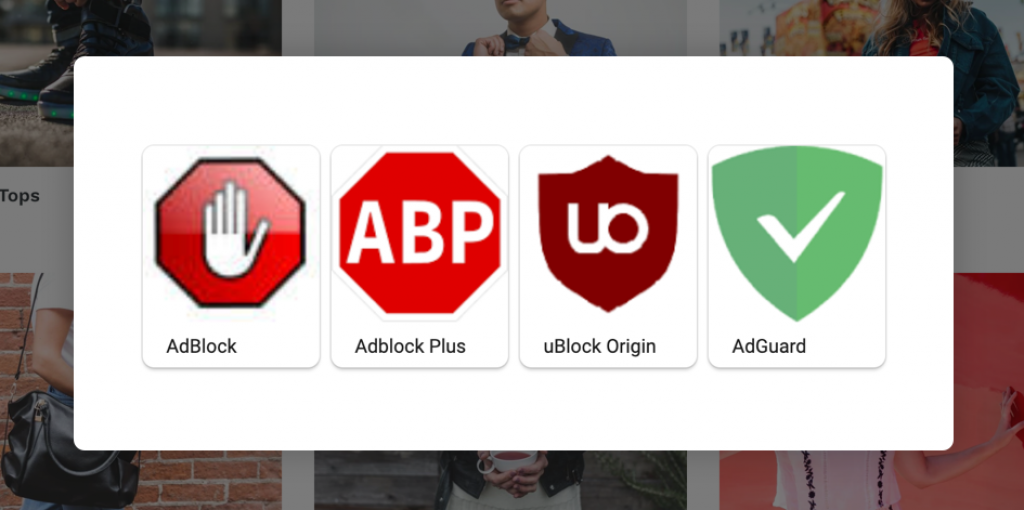 In our opinion, AdBlock is easily the best ad blocker for Chrome, Firefox and any other of the main browsers out there today. This ad blocker is free and performs better than any other on this list. It will do the standard job of removing advertisements but also goes a step further by getting rid of those annoying adverts that pop up on YouTube.
Another great feature of AdBlock is how you can customize it to suit your needs. You can choose which ads to block and which to keep as well as certain filters that can be applied. This ad blocker is available as a browser extension for all of the major web browsers out there and should be the first one you try if you want to combat annoying advertisements.
Opera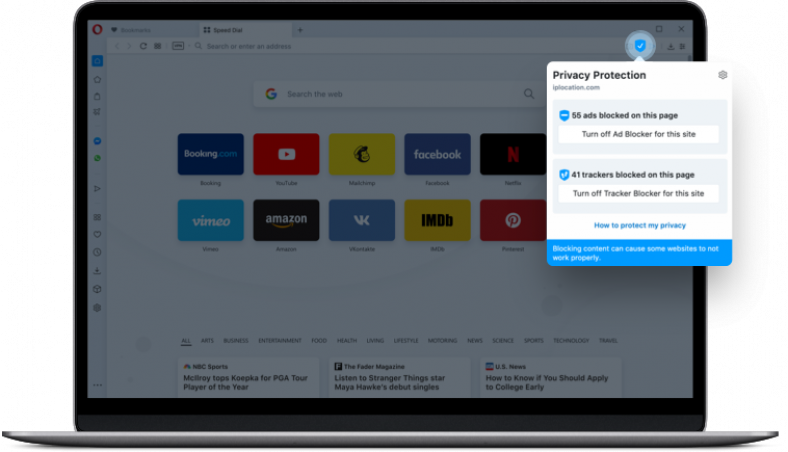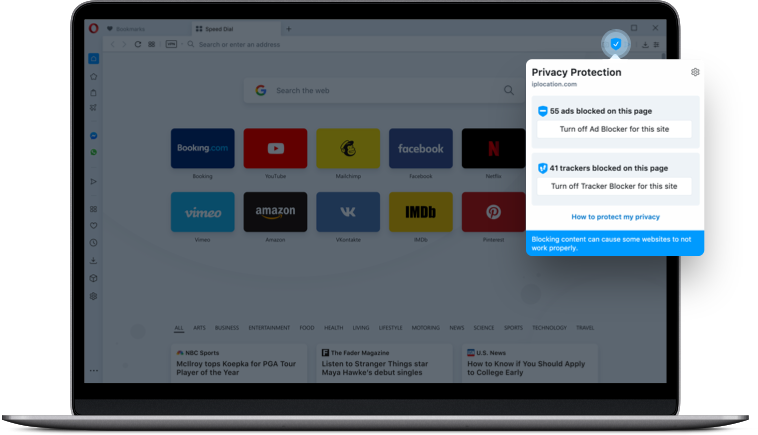 As you will know, Opera is actually an internet browser but it also has one of the best ad blockers built into it as well. While it might not perform as well as AdBlock in our opinion, the fact that it comes straight out of the box with Opera means that you do not have to go looking for a third-party one if choose not to.
As well as being an ad popup blocker, it also comes with a built-in VPN as well which offers you even more security as you go browsing the internet. This feature is one of the reasons we just had to add to your list – simply because as you know, we do love our VPNs.
Firefox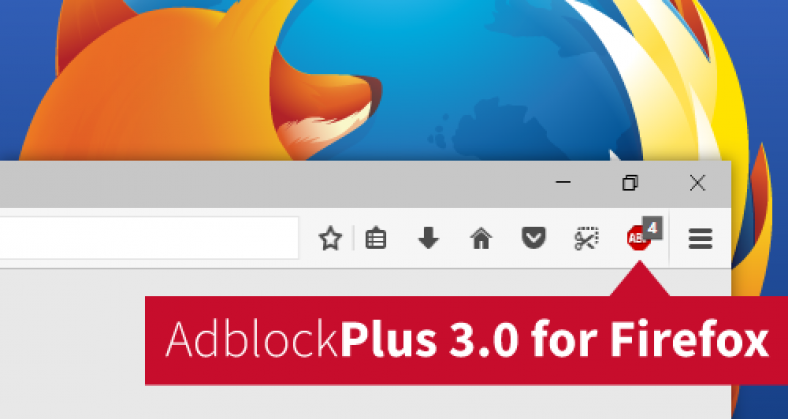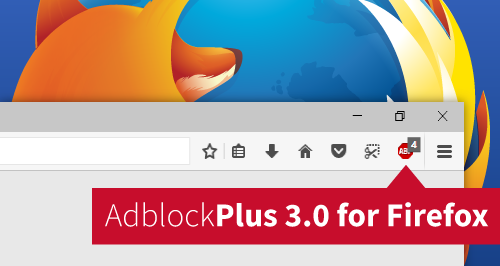 Firefox also has its very own ad blocker free package that has been built-in to the search engine. In fact, this is one of the best ad blockers you will find as it does a lot more than just block popup advertisements.
It will block tracker cookies as well as advertisements and will also allow you to create a whitelist for all good ads while preventing all the bad ones from littering your screen. While there are some better third-party blockers out there, the one that comes installed with Firefox is more than able.
What you will not get is too many advanced features that you might find on 3rd-party ad blockers but this might not be too important for many of you.
Google Chrome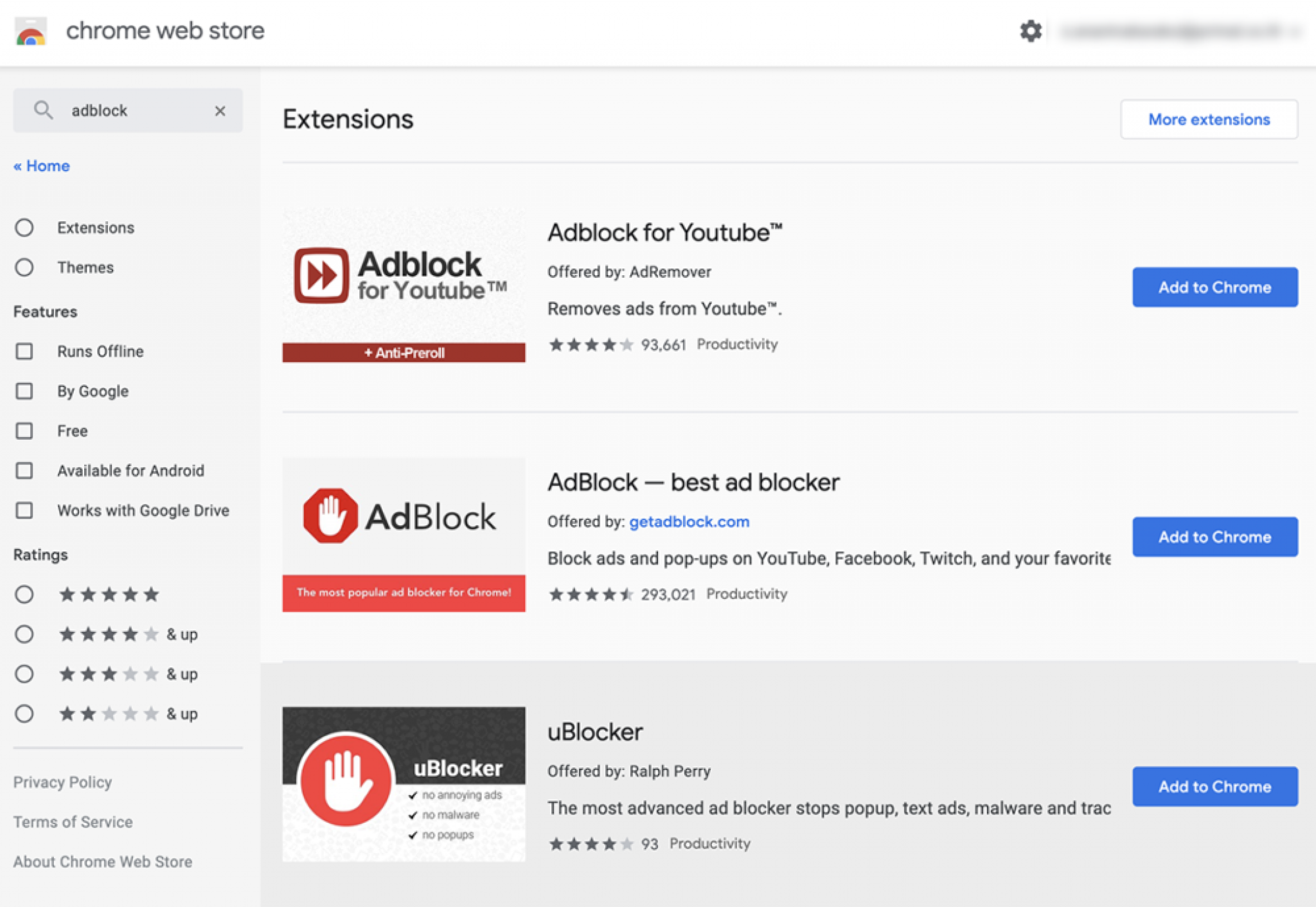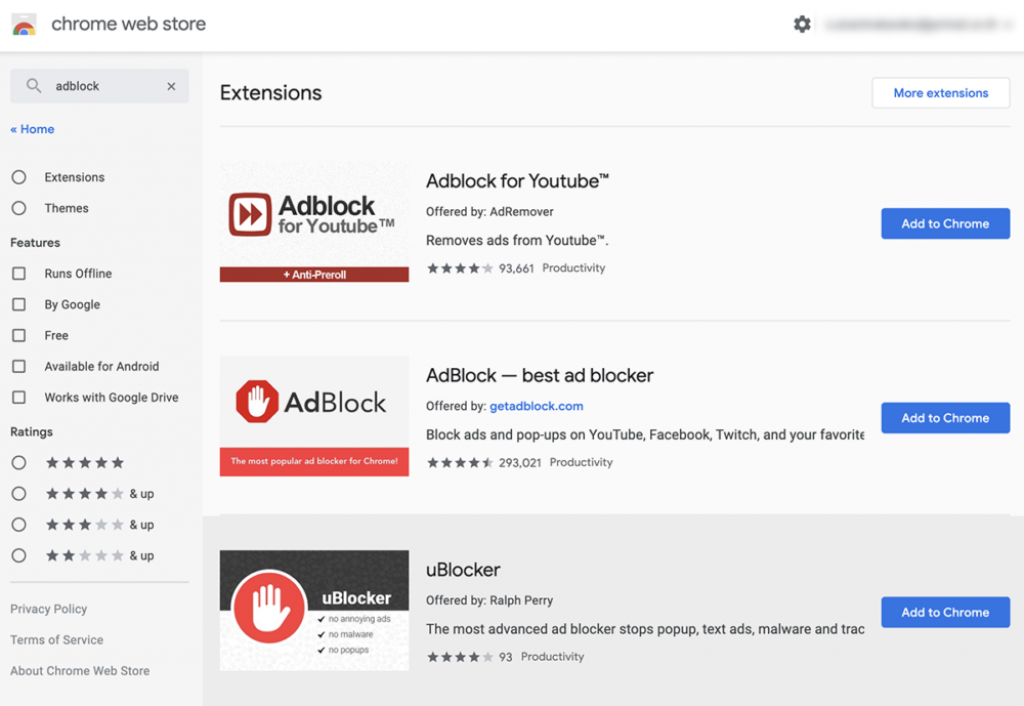 You might not even need to find the best ad blocker for Chrome as Chrome itself is also packed with its very own ad blocker. This has an easy-to-use interface and will certainly help you to reduce the number of ads that regularly haunt your screens.
The only thing going against this popup ad blocker is Google itself. This is simply because Google is renowned for being one of the biggest culprits for the number of ads that we see online due to selling space for advertisements themselves through AdWords. They are also known to track your activity when it comes to adds as well.
AdFender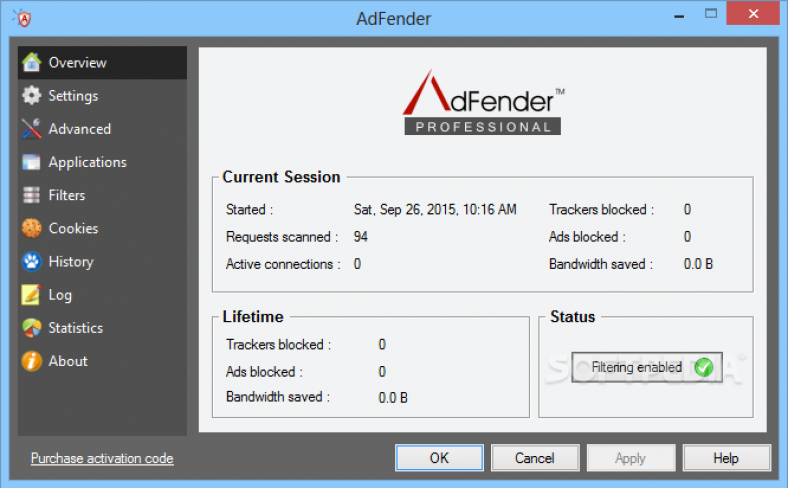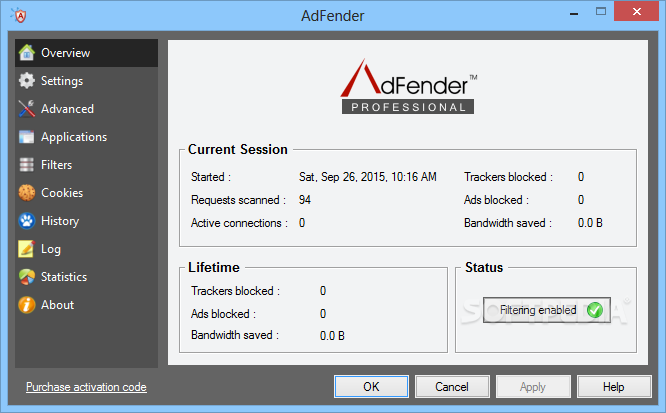 While AdFender is a good quality ad blocker, one of the best ad blockers in fact, if you were after an ad blocker free account, you are not going to find one here. There are probably some ad blockers that are just as good for free but AdFender does do a very good job of blocking advertisements and even those video advertisements you will find on YouTube.
Another downside is that this ad blocker can only be used on Windows, so if you are using Mac, Linux or any mobile platform, you are going to be disappointed. Still, this ad blocker gives you something that all the others do not and that is the ability to view your own browsing statistics.
Even though it is not free, it does have a free trial which will allow you to try it out before deciding whether to sign up for the full version permanently.
Conclusion
There is a number of other ad blockers out there but those we have listed are easily the best ad blocker for Chrome or whichever other browsers you want to use them on. The good news is that most of them are free – so you can simply try them all out until you decide which is the best for your particular circumstances.
Most of them will be able to provide at least the very basic blocking abilities but some of them will come with more advanced features and generally perform a lot better. It all comes down to your own choice in the end but we know from our list that one of them will suit all of you.