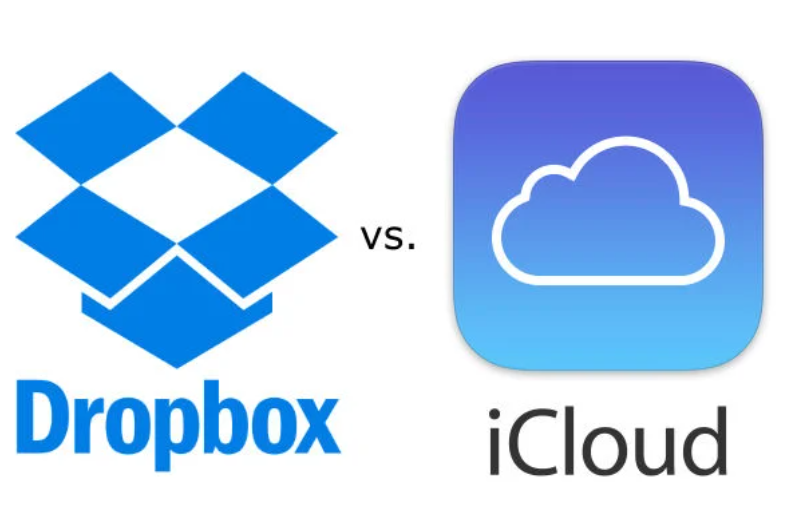 Whether you are an iPhone or Mac user, chances are you don't know which cloud storage service to use – iCloud or Dropbox. And we understand you, both Dropbox and iCloud offers some great features and incredibly good. So it makes a choice a little difficult for you, right?. Luckily, your questioning has come to an end. In this article, we will be making a comparison between these two, offering you a clear vision of their pros and cons. By the time you finish reading this article, you will be able to make an informed decision and pick the best cloud service for you. So, without further ado, let's see our iCloud vs Dropbox comparison.
This article was last updated on 27 September 2023
iCloud vs Dropbox – Let the Comparison Begin
Before we start with our Dropbox vs iCloud comparison, let's start with the introduction of each of the contender.
What is Dropbox?
Dropbox is an easy-to-use server for sharing files and keeping them in one place and on safe. This platform is considered one of the best on the market, thanks to its ease of use, sync, file sharing, and other great features. It is designed for both individuals and businesses; thus it offers a few Business plans and Individual plans. With Dropbox, sharing and accessing your files is easy, since you can do that via your computer, tablet, smartphone, Mac, etc. Dropbox won't put restrictions on how many files you can share, or with how many people. It offers a good level of security, thanks to two-way verification and deleted files restoring.


What is iCloud?
Apple iCloud is a cloud based storage service where you can save any file, whether it is on your PC or Mac. Your files will be automatically synced to all devices where you have installed iCloud. With iCloud Photo Library and iCloud Drive, you can keep your images, videos, and documents only a few clicks away. In addition, they will be updated on a regular basis. Moreover, you get the chance to share your favorite files with your family members, via Family Sharing. However, the security level is not as great as with Dropbox, and neither is sync. We'll discuss it later in our article, what iCloud has to offer to compare it to its counterpart, Dropbox.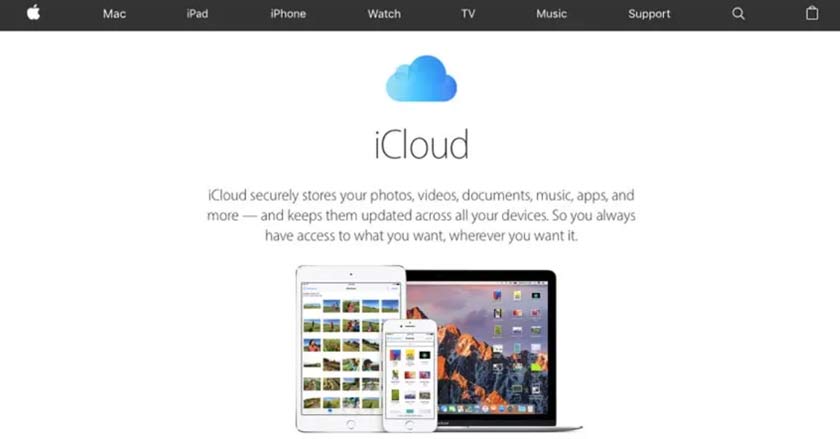 Dropbox vs iCloud Comparison Table
To make things easy for you, team PrivacyCritic has compiled this head-to-head comparison in a table form, so you can easily compare both the options based on different criteria.
Dropbox
iCloud
Winner
Plans (Storage and Price)
Dropbox offers 2GB of free storage space, but you can earn more, through referrals. What we love about Dropbox is that it offers both Individual and Business plans. For individuals, Basic: 2GB FREE. Premium: 1TB $ 13.25 monthly. For businesses, Standard 2TB $17.50 month. Advanced: Unlimited $25 month. Enterprise: Unlimited: Pricing will be determined per each user
SiCloud offers 5GB of free storage space, but that's all you get because there are no referrals. However, you can choose 50GB or 200 GB, if you don't need 1TB. That way, you can save some money. On the other hand, iCloud doesn't offer any business plans. In addition, keep in mind that iCloud storage space is shared with other iOS device backups as well as with your iCloud email and iCloud Photo library. 5GB free. 50 GB $0.99 per month. 200 GB $2.99 per month. 1TB $9.99 per month.
Dropbox
Clients types
Freelancers. Small business. Large enterprises. Medium business.
Freelancers. Small business. Large enterprises. Medium business
Platforms supported
As for the supported platforms, you can use Dropbox with desktop apps for Mac, Linux, and Windows, or via Dropbox app for Android devices, iPhone, Blackberry and Kindle Fire.
Even though iCloud is designed with Apple devices in mind, you can still use it with Windows. There are desktop apps for Mac (Yosemite and higher) and Windows (7, 8, and 10). When it comes to downloading the iCloud app to your mobile phone, you can do that, but only if you have iPhone or iPad.
Dropbox
Sharing
Dropbox offers Business plans and settings that allow you to easily share folders with others, as well as to edit them.
iCloud is not designed for online collaboration, since you cannot share folders with others. Also, sharing files is limited to iWork files.
Dropbox
Syncing
The selling point of Dropbox is sync. Namely, Dropbox has this "incremental sync". Thanks to it, parts of files will be synced, shortening the transfer time and the use of system resources. Moreover, you can adjust the upload and download speed.
In terms of sync, iCloud doesn't impress us at all. It doesn't have incremental sync like Dropbox does, so working with large files would be a pain. Also, you cannot control the upload or download speed.
Dropbox
File protection
The files that are in transit are protected with TLS/SSL encryption and encrypted with 128-bit AES. However, metadata will still be readable. There is a two-step verification. When you enable it, you will have to enter a password and a six-digit code in order to log in. In case you have deleted files or folders accidentally, you have 30 days to restore them
Same like Dropbox, iCloud also protects the files in transit using TLS/SSL encryption. However, they do not offer meta data encryption. There is also no zero-knowledge encryption, which makes iCloud much less safe for your files. Though, there is two-factor verification that requires a password and a 6-digit code each time you log in on a new device. iCloud also offers 30 days deleted files restoring.
Dropbox
iCloud vs Dropbox – Who is the winner?
Even though iCloud has improved over the years, it still has a long way to outperform Dropbox. Sharing and synchronization are one of the vital parts of any cloud storage service, and the fact that iCloud fails there tells us that it cannot be a winner (at least for now). However, Dropbox is more expensive compared to iCloud and is a far better option for entrepreneurs and small businesses. If you are a Mac user, then you may also need to consider using a reliable VPN for your Mac as cyber threats have become a norm these days.
But, if you want to have it all, why not use both services? That way, you would get more storage space for your personal files, many options for your work, and good pricings. Or, if you want to choose only one cloud storage service, then, without a doubt, go with Dropbox. With all the available options and features it offers, it is evident to see why it is one of the recommended cloud storage services out there.
So, to conclude this iCloud drive vs Dropbox comparison; Dropbox is the winner of this roundup, and rightfully so.