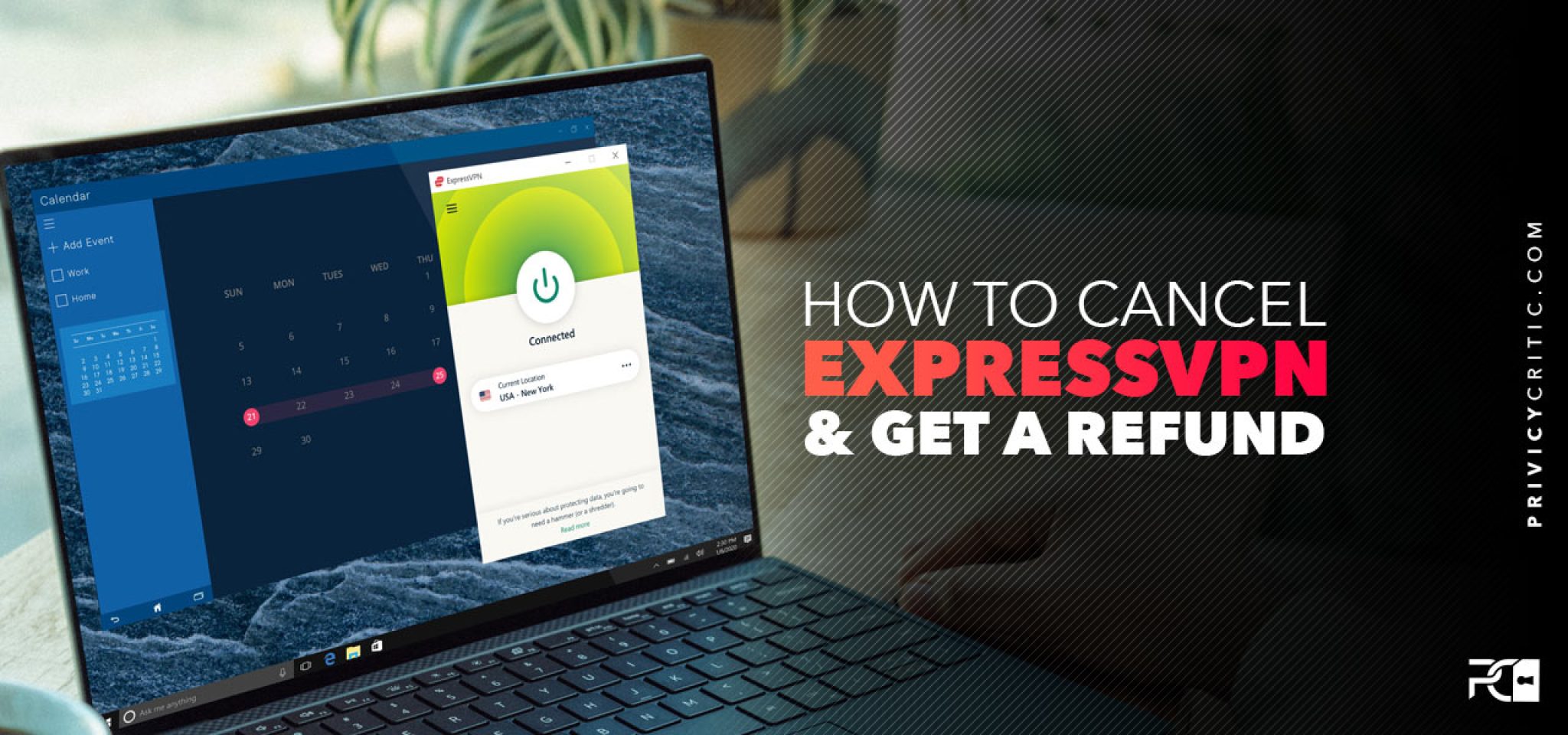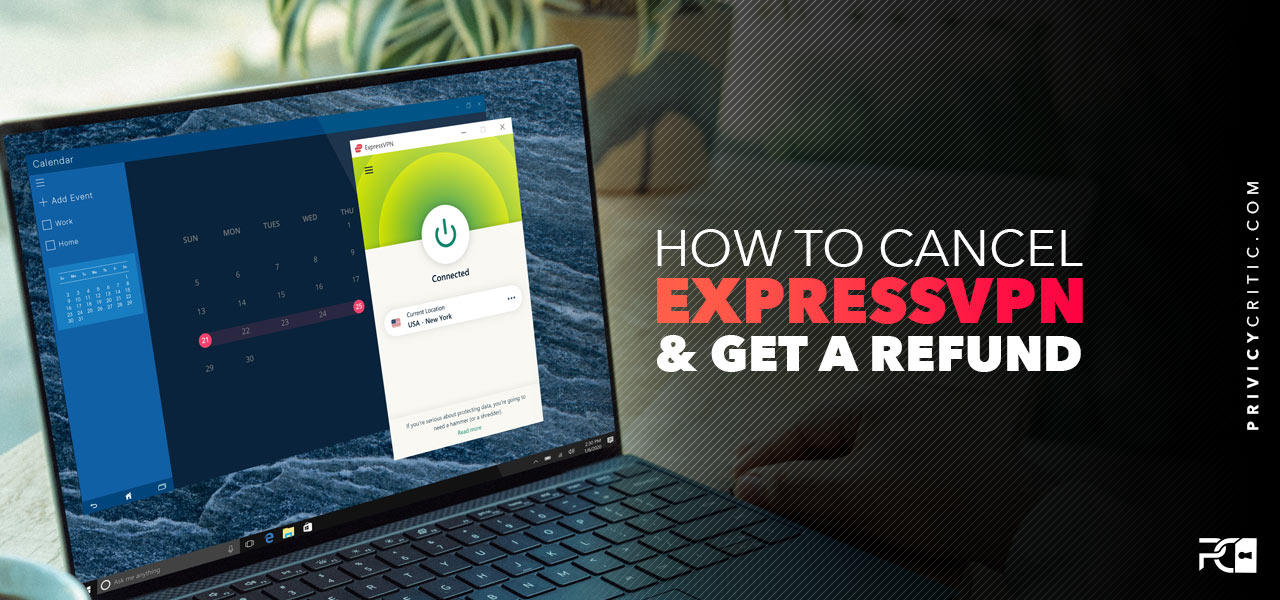 ExpressVPN is one of the best VPN providers out there. It offers you a combination of features with discounts that are unmatched just about anywhere. However, if for one reason or another you want to cancel ExpressVPN, there is a way to go about it while getting an ExpressVPN refund. If you want to know how to cancel ExpressVPN subscription, you simply need to read on.
Try NordVPN
ExpressVPN is highly recommended as the best VPN in the market
However, if ExpressVPN is not for you. We recommend NordVPN as the next best vpn service with similar speeds and streaming performance. Try NordVPN today!
This article was last updated on 31 January 2023
How to Cancel Your ExpressVPN Account and Get a Full Refund
While most VPN providers simply let you cancel your subscription, with ExpressVPN, you also get a full refund. The reason for this is the 30 days money-back guarantee that ExpressVPN has. What this means is that if you are not completely satisfied with the service, you can cancel your subscription within the 30 days period and get a full refund.

The process to cancel ExpresVPN is quite easy. You simply need to ask for your full refund via the live chat feature that is available 24/7.
The first step to cancelling ExpressVPN is to head over to the ExpressVPN website. Sign in using your account and password information. Then head over to the "My Account" tab located near the top right.
Open the live chat option by clicking the button located in the lower-right corner. The label of the button is "Need help? Chat with us!"
Begin a chat by asking the live agent to cancel your subscription. While you claim an ExpressVPN refund. When you do this, ensure that you have your account information such as your password on hand.
The agent will in turn ask you your reasons for leaving. You don't have to provide it, but it can be useful for future purposes.
Wait for approval by continuing the chat till the live chat agent provides you with confirmation of cancellation of your ExpressVPN subscription. You should also wait until you get the approval for your ExpressVPN refund.
Generally, it takes about 5 to 7 business days for you to get your ExpressVPN refund, however, there are cases when users get their ExpressVPN money back after just 3 days. You will also get a confirmation email once your ExpressVPN refund has been confirmed.
You should note that till your ExpressVPN cancel subscription action is completed, you will still have access to your ExpressVPN account. You should also note that the speed at which you get your refund will depend on the payment method or bank you use, with PayPal being the quickest.
Overall, this process to cancel Express VPN is quite straightforward and the fact that you can use the live chat feature for more than just enquiries is great.
How to cancel ExpressVPN on an iPhone
If you got your ExpressVPN account through the App Store, how to cancel ExpressVPN is a little different. Here is the step by step guide: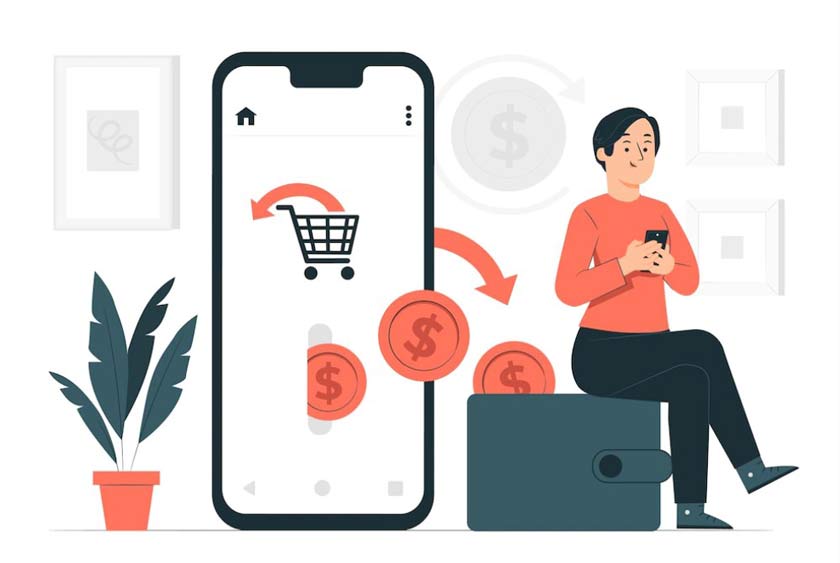 The first thing to do is to open the App Store on your iPhone, then head over to your account by clicking the picture bubble at the top right corner.
Select the "Subscription" option
Click "Express VPN subscription" to manager subscription settings
Select the "Cancel Subscription" option to cancel Express VPN subscription.
Doing this ensures that your subscription is cancelled, even if you are using the ExpressVPN free trial feature.
How to cancel ExpressVPN on an Android
This section will teach you how to cancel ExpressVPN subscription on android. The process to cancel ExpressVPN is different if you got your subscription via the play store. Follow the steps below:
Head to the ExpressVPN site and then sign in using your account information and password.
Select the chat button which let you connect to customer support. You can then ask to cancel your account.
You will be asked for a reason and you can simply put that you no longer have the need for a VPN.
Once you say this, you will have to wait for a confirmation that you have cancelled your subscription. Once that is done, you will get your ExpressVPN refund thanks to the ExpressVPN money-back guarantee.
To top it all off, you should get an email saying your subscription has been confirmed and your ExpressVPN refund will be processed in 7 to 10 business days. With this process, you should have no issue getting your ExpressVPN money back.
What is the ExpressVPN Money-Back Guarantee Policy
The ExpressVPN 30-day money-back guarantee policy is one of the best features that this VPN provides. With it, new users get to try out the VPN provider for an entire month at no cost to them. If for some reason, you aren't pleased with the service and want to know ExpressVPN how to cancel, you can cancel ExpressVPN within the month for a full refund.
Best Alternatives to ExpressVPN
NordVPN
After processing your ExpressVPN money back, you can try out this provider. NordVPN is a VPN provider that offers reliable internet speeds and excellent performance. You also get top of the line protection and privacy features at a premium price.
Surfshark VPN
Surfshark VPN is a provider that offers secure connections. You also get 7 day free trial to see if the service is for you.
Atlas VPN
Atlas VPN is a VPN provider that offers great features at an affordable plan. You also get a 30-day money-back guarantee like ExpressVPN. It comes with apps for various devices and operating systems. You can try this out after processing your ExpressVPN money back.
IPVanish VPN
IPVanish VPN is a VPN provider that offers fast speeds which in turn results in a smooth experience online. Regardless of where you are in the world, you can enjoy great speeds while online.
FAQ
How long does it take to get your money back after cancelling ExpressVPN?
It takes about 5 to 7 business days to get your ExpressVPN refund after your Express Cancel Subscription action has been confirmed. Sometimes it can even take longer, however, that is dependent on your payment method.
Can you cancel ExpressVPN and get a refund at any time?
No, you cannot get an ExpressVPN refund at any time when you cancel ExpressVPN. But you'll learn how to get money back ExpressVPN in the other answers.
What are the reasons you might not get a refund from ExpressVPN?
In order to qualify for the ExpressVPN money back refund, you need to cancel your subscription within the 30 days period. This is the only way you can get your ExpressVPN money back, which answers your question of how to refund ExpressVPN or how do I cancel ExpressVPN and get a refund.
Conclusion
Now that you know how to cancel ExpressVPN, you should have no problem cancelling your ExpressVPN subscription and getting your ExpressVPN money back.