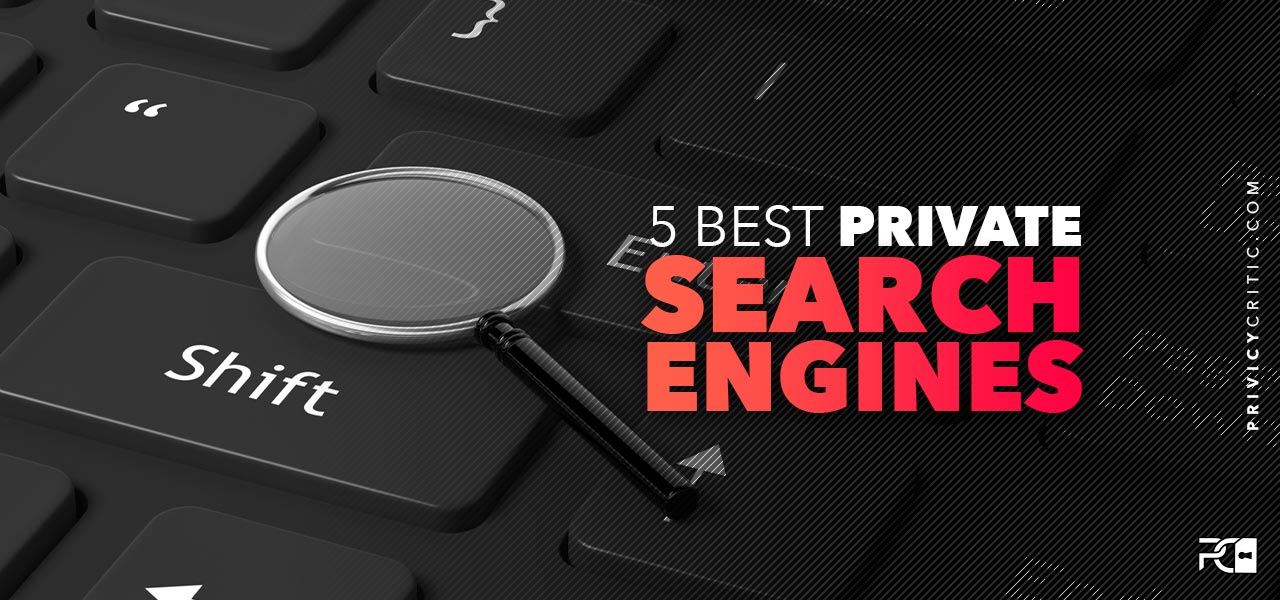 With 4,464,000,000 searches on Google alone, the use of search engines is exponential and increasing as we speak. The internet has become a global village and a beacon of information where the role of search engines is critical. Until recently, it was unimaginable to compete with the ultimate – Google.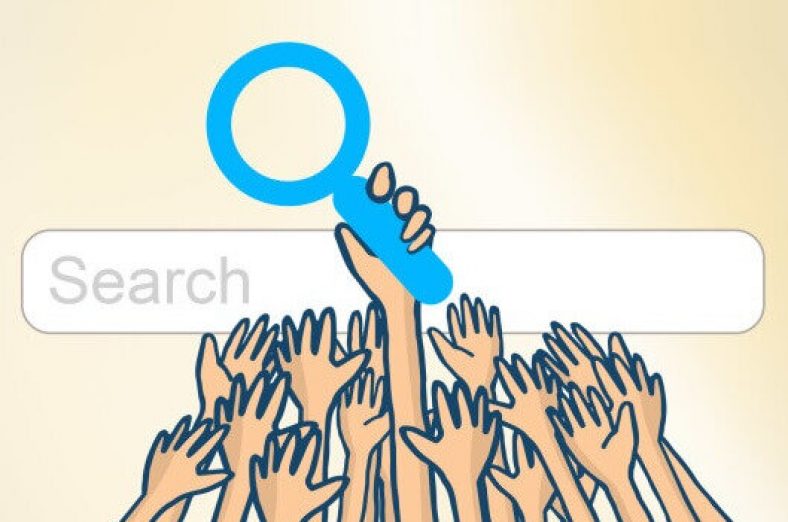 When there's a competition, external factors are always at play!
To be in the race, search engines started targeting ads, collecting IP addresses, User agent, Unique identifier (stored in browser cookies) and search terms; the need for private search engines became inevitable and users started seeking secure search engines.
Didn't search engines that are private harvest our location or IP addresses? Um, no! But again, risks still lurk around, so be careful!
The word itself means private, where all your searches will be secure.
Choosing the Best Private Search Engines
With the growing need, our online privacy becoming next to basic necessities, and search engines that are private or best private search engines are a must to help you stay protected and secured in the online world.
It's not easy to determine or rank which private search engines is the best because of the numerous factors. However, it is the end user that has to decide following requirements, making sure if it is the most private search engines.
For that matter, we are listing some of the best private search engines that will respect and protect your privacy; at least to an extent.
Startpage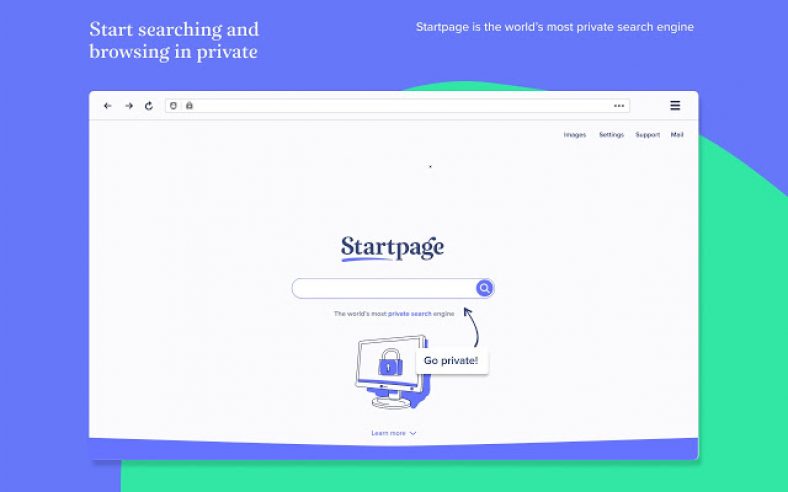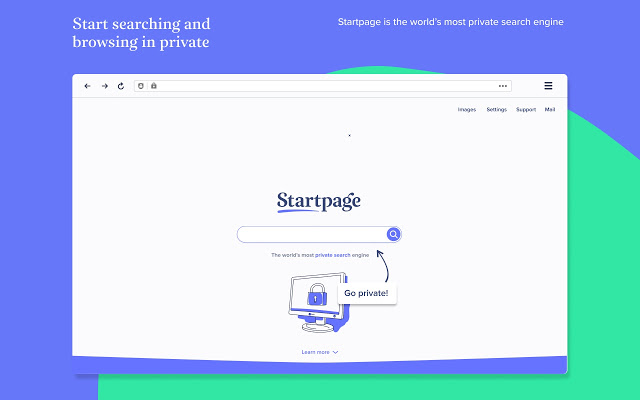 The startpage search engine is perhaps the most search engines that are private or best private search engines and it is an excellent alternative to Google with all the similar search results but with added privacy; it's much better than most of its competitors with an advanced filtering options including pictures and videos search.
Startpage search engine was previously known as IXQuick founded by David Bodnick. These were two separate search engines until IXQuick started redirecting users to Startpage. Since it's based in the Netherlands where there is a jurisdiction for privacy, and to ensure it remains the best search engines that are private, it keeps no user logs, neither does it share data with third party companies.
Also, Startpage includes a proxy feature through which you can view images, videos, and websites with a link attached to every search result, making things safer for users. This makes it a great vpn search engine.
DuckDuckGo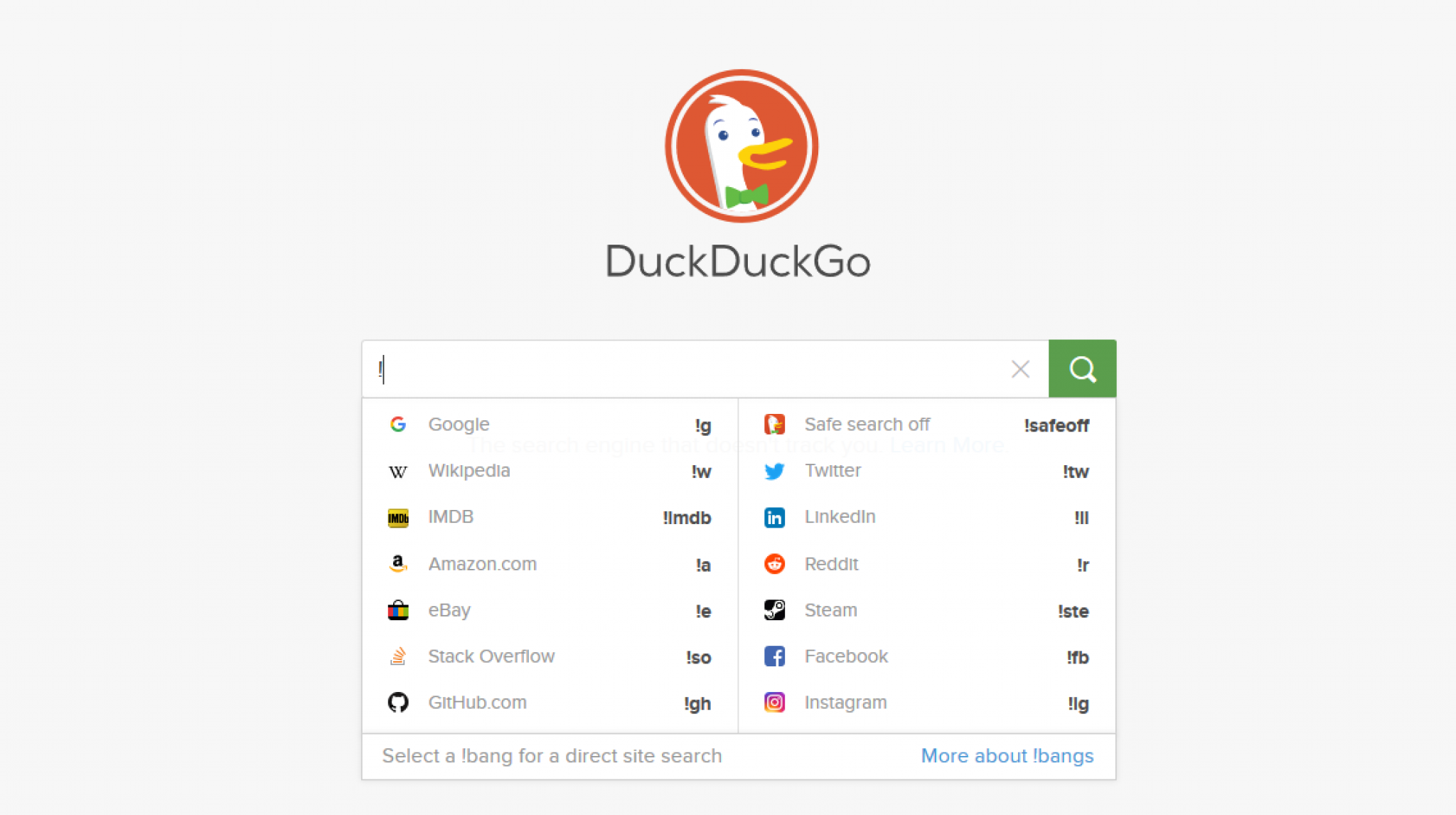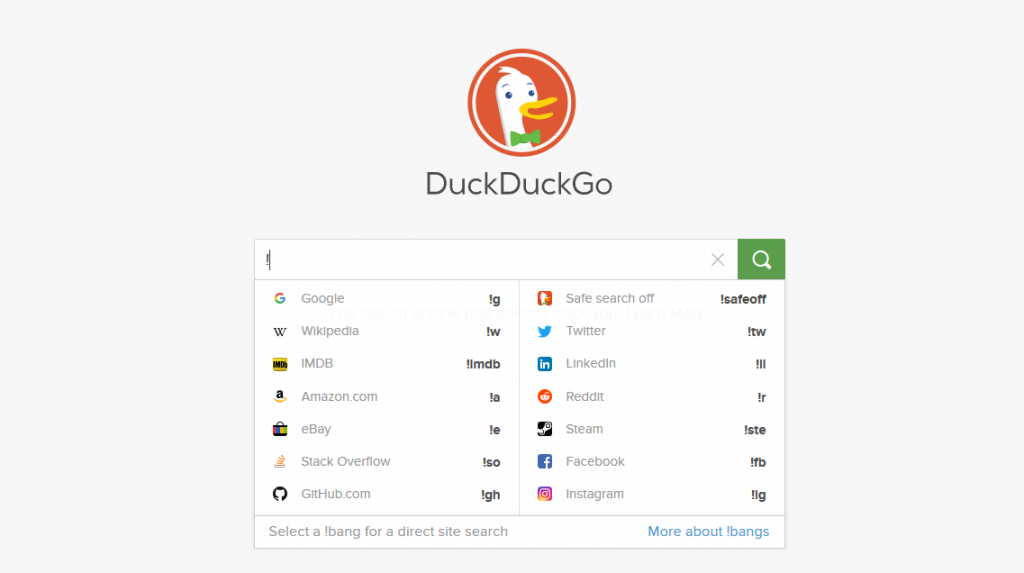 This is a US-based search engine that was initially started by Gabriel Weinberg in early 2008. DuckDuckGo generates its searches from more than 400 sources that include Yandex, Yahoo, Wikipedia, and Bing. Besides this, it has a partnership with Yahoo that filter its searches.
Moreover, to finance DuckDuckGo, it uses affiliates and advertisements which is the primary source of their revenue generation.
Just as Google, DuckDuckGo displays its ads at the top of the searches which makes it easier for users to enjoy wider yet smooth view ability; no content gets in the way, keep the search results unhindered.
As DuckDuckGo's popularity increased, they have partnered with Amazon and eBay to expand its services and searches. But before you start using this private search engine, make sure to go through their privacy policy that discusses other search engine flaws such as search engine tracking.
BitClave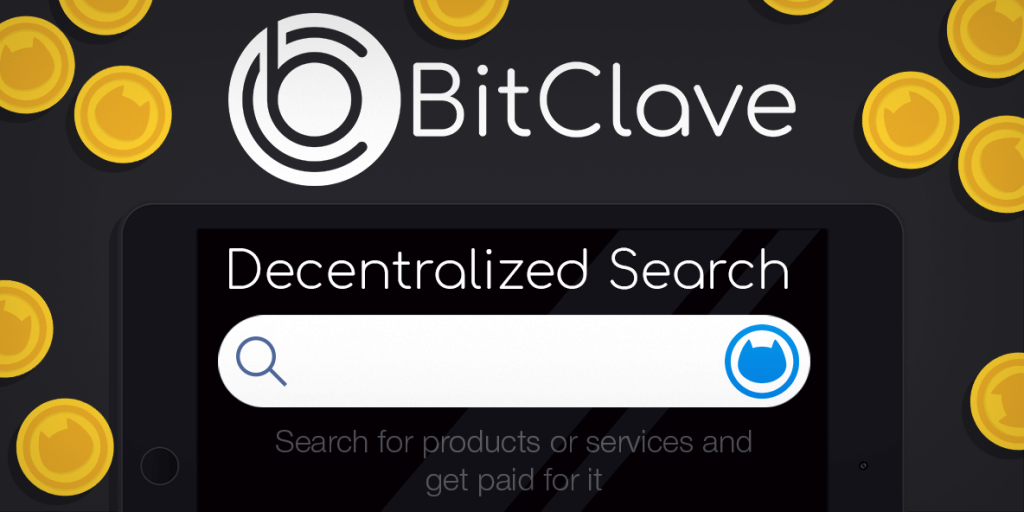 Third, in our list of search engines that are private is Bitclave which is a great adult search engine specially designed on blockchain technology; the only purpose to search with complete anonymity.
This falls under a decentralized search engine that allows users to choose which information to be shared with advertisers for their use. This and the lack of search-engine tracking are unique additions, which is not present in any other search engine.
Compared to other search engines, Bitclave removes any chances of man-in-the-middle attacks because you will communicate directly with the advertiser through your browser. This way, your anonymity becomes a top concern coupled with a simple-to-use interface that is way safer and securer.
Searx.me


Searx is an open source metasearch engine that uses multiple other search engines to gather information while respecting privacy. With Searx, you can run their own instance with only one drawback; searx search results will not be mixed with other users; hence it will be linked to your IP address.
Being an open-source platform, Searx.me is at an advantage – anyone can avail it through public instances. It's easy to use and removes any doubts about information being leaked or used by the search engine. In fact, this search engine promotes and encourages users to download the code and alter it to get the maximum privacy protection. For this reason it ranks as one of the most private search engines.
Qwant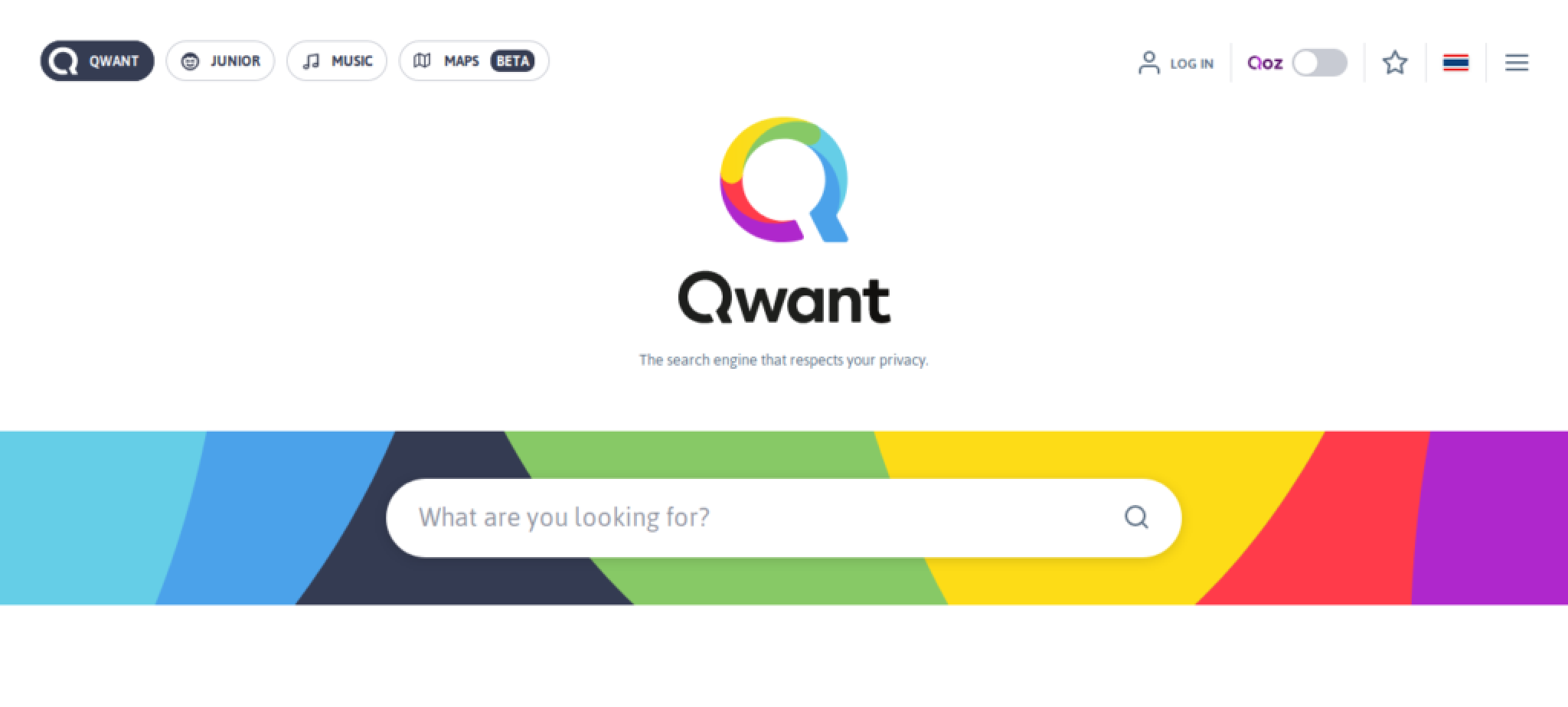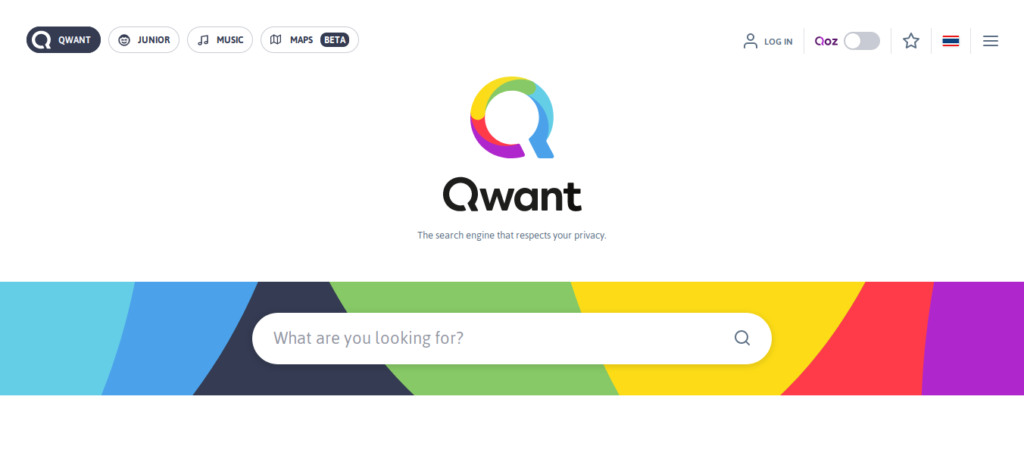 Among the best search engines that are private or best search engine for privacy, Qwant is a premium France based search engine which kicked off its operations in 2013. Now it follows the GDPR compliance and has become one of the top secure search engines.
The 'About' page of the search engine clearly mentions that the company has no interest in storing data logs, user information and does not target users with multiple ads.
This adult search engine is an ideal choice for someone who wants to enjoy secret and private browsing; a unique shelter from 5 and 9 eyes alliances which work together to share user data internationally.
Considerations for the best privacy search engines
While looking for the best search engines that are private, few things need to be kept in mind;
Search results – Majority of the search engines do not do well with privacy but make sure you go through the search results and the companies' about page to know its privacy and its stand on search-engine tracking
Privacy – Try to understand and look for things which the search engine might log. If you are not sure then either you go through this blog to check multiple reviews of the search engines.
Then again it's advisable to use a VPN while browsing search engines that are private, because it's always good to be safe than sorry. Mass surveillance is on the rise and in case your private search engine fails to provide utmost security; your VPN would still work as a fail-safe to keep your privacy and identity anonymous. You could also choose to utilise a vpn search engine.
Anonymize your searches with Private Search Engines
The age we live in is filled with mass surveillance and perpetrators lurking around to harvest and share your information. Almost every popular search engine wants a piece of your online presence by tracking and retaining logs.
Which is why you should start using these best private search engines to keep your own searches secure and safe online; test each search engine before using them.