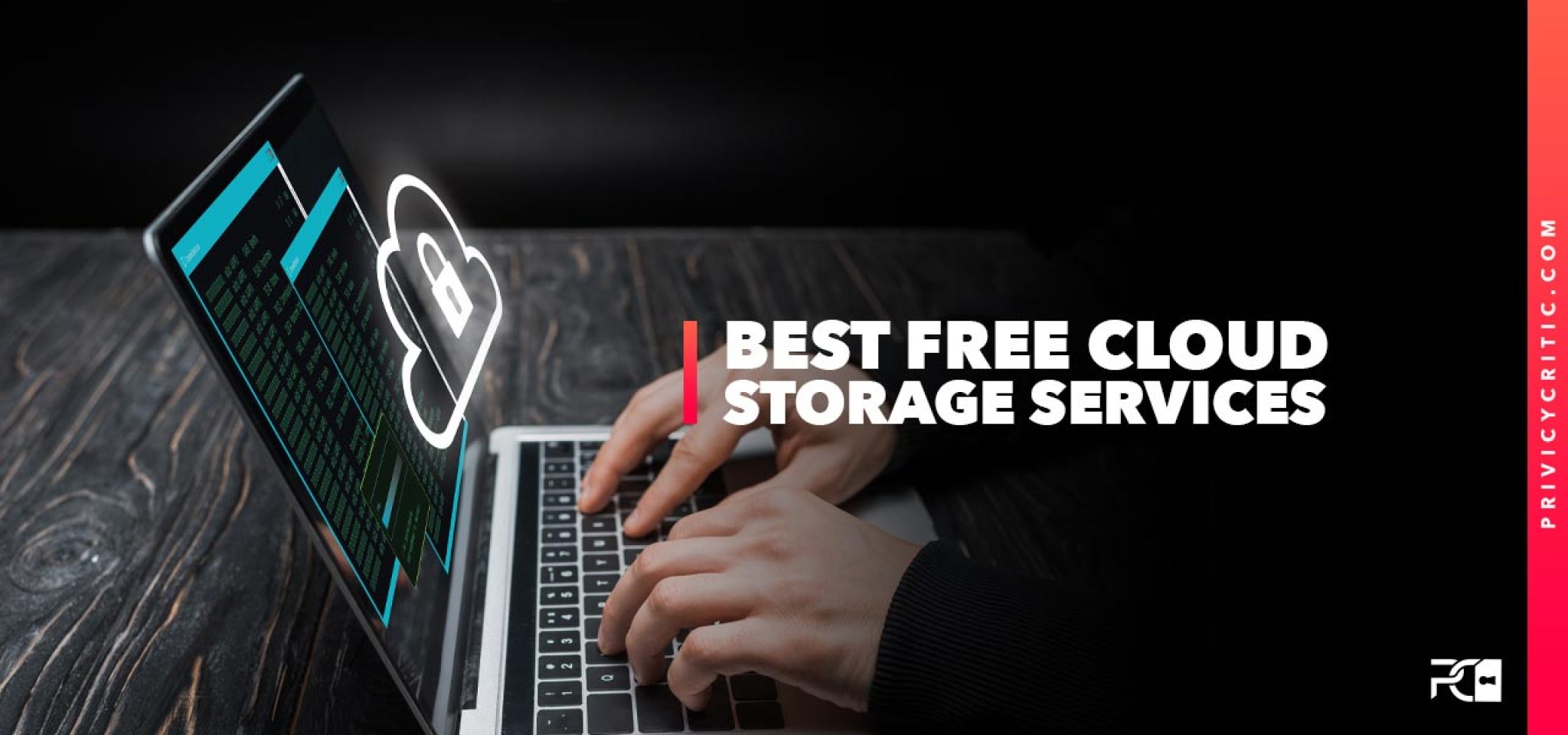 Images, videos, important documents, or really any other kind of file that matters to you must be well protected. The last thing you want is to send those precious files into oblivion, right? Well, then you are at the right place.
Have you heard of cloud storage service? Well, that is a service (obviously) where you can keep your data organized, safe and backed up. That way, those important files will be at your fingertips, and you will not have to worry about losing them.
But, you must be wondering what the best cloud storage services are? Well, those that you don't have to pay for, of course.
However, don't be naïve and think that any free cloud storage service would be good enough for your files. Quite the opposite, finding those that are trustworthy is a hard task. With that in mind, we are writing this article. We bring you seven best free cloud storage options to help you keep your data where you want it.  So, let's get to work, shall we?
This article was last updated on 27 September 2023
Best Free Cloud Storage Services of 2023
With many cloud storage services out there, it is easy to find a wrong one. But, despair not, for we have got your back. If you are ready to find the perfect place for your files, then keep reading. We have made a list of seven best free cloud storage service, and which one you opt for, your files will be safe and happy. So, let's see which cloud service would suit you best.

MEGA is one of the best cloud storage services out there, and with good reasons. First, it offers an enormous amount of storage space, compared to all other cloud services. With MEGA, you get an incredible 50 GB of free storage space. However, unlike some other cloud services, with this one, you cannot earn additional storage space.  Then, you can share the files with the public in an easy way. Moreover, you can use a MEGA mobile app for iOS and Android devices in order to upload files and view them as well. What is also handy is that you can upload a whole folder via a browser. Not only that, but you can also control the upload speed and pause uploading if needed. MEGA is considered a very reliable cloud storage server as your passwords won't be saved on its servers, giving you additional protection.
As for the downside, there are limitations with bandwidth.

PROS:
50 GB of free storage space
Great private encryption
Adjustments of the upload speed
Share the files with the public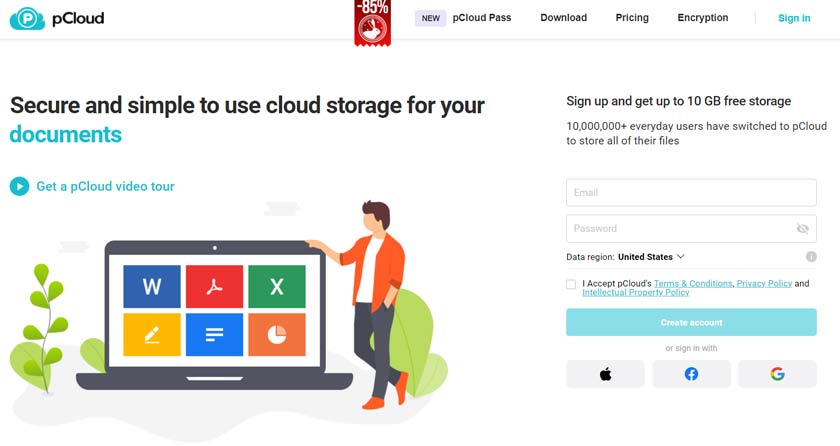 With pCloud, you get 10 GB of free storage space, but you can expand it through referrals (maximum 20 GB). You can add files by way of using a remote URL so that anyone can use them. Or, you can send the file via email address to your account. A desktop client can be downloaded on Windows, Linux and Mac operating systems. In addition to that, you can upload photos and videos with your smartphone. Speaking of photos, you can back up images from Instagram, Facebook, and Picasa to your pCloud account.
As for the downfall, you cannot have a password on shared files and folders, which means that anyone can use it.

PROS:
Maximum 20 GB of free storage space
Two ways to add files
Desktop client can be used on Mac, Windows, and Linux
Images from Facebook, etc. Can be backed up
CONS:
No password for shared files

Now, Dropbox is definitely not the best cloud storage service in terms of free storage space. But, what makes this unit the best free online cloud storage is sync and reliability. It is easy to use, and the interface is cleverly designed. As for the files sync, you will be impressed. Better yet, the sync will be much better if your devices are connected to the same Wi-Fi network.
With a Dropbox account, you get 2 GB of free storage space, but can expand it to the maximum 16 GB through referrals.
As for the downfall, the shared files and folders will be deactivated for 1 day, if the traffic goes over 20GB.

PROS:
Easy to use
The storage space can be expanded through referrals
Reliable
Great sync
CONS:
The shared files might be suspended

Google Drive is the best free cloud service, in terms of bandwidth and functionality. Let's see what this cloud storage has to offer you.
First, there is a solid amount of storage space you get – 15 GB. You and your friends/co-workers or family can edit the files. In addition to that, you will always know when someone has made a change to a certain file, thanks to the activity monitor. However, if you don't want anyone else to download a file but only to view it, you also have that option.
As for the bandwidth, there are no limitations. The syncing is quick and reliable because Google Drive supports all types of files.
As for the downside, you will have to launch a spell checker manually in Google Sheets.

PROS:
15 GB of free storage space
The activity monitor lets you know when a file has been edited
The option to view the file only, not to download it
No bandwidth limitations
CONS:
The manual launching of a spell checker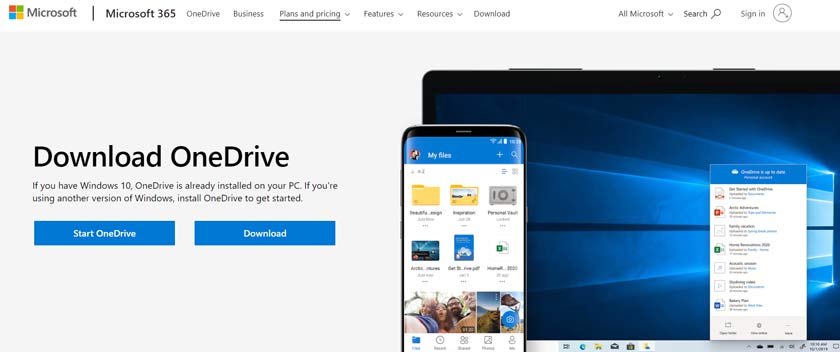 Our "Best free cloud storage services" list would not be complete without OneDrive in it. You get 5GB of free storage space, but like some of the aforementioned cloud services, there is another way to earn more storage space. OneDrive is a breeze to use, which is why beginners like it. In addition to that, it is fast. You can share files with people who are not registered for this service, and you can choose whether the file can be edited or not. OneDrive supports the following platforms: Mac, Windows, iOS, Android, and Windows Phone. Moreover, you can enjoy OneDrive right out of the box, if you buy a computer with Windows 8 or 10 operating system.
As for the downside, it doesn't support Linux.

PROS:
5 GB of free storage space
Simple to use, great for beginners
Supports many platforms
With hubiCcloud storage service, you have the chance to use 25 GB of free storage space, which is great. However, you cannot expand the storage space like you can with OneDrive and Dropbox. Furthermore, you can upload files and folders either via your computer or via your phone. As for the mobile app, you can download it on Android, Windows Phones, iOS, and Blackberry devices. What we love about this cloud storage service, is that you can share folders and files with anyone. Also, downloading a shared folder is easy, since you can do that through a ZIP folder. But, the downside is that the link will expire quickly.

PROS:
25 GB of storage space
You can download a mobile app on various devices including Blackberry
Folders and files can be shared with anybody
CONS:
The link for a shared file or folder will expire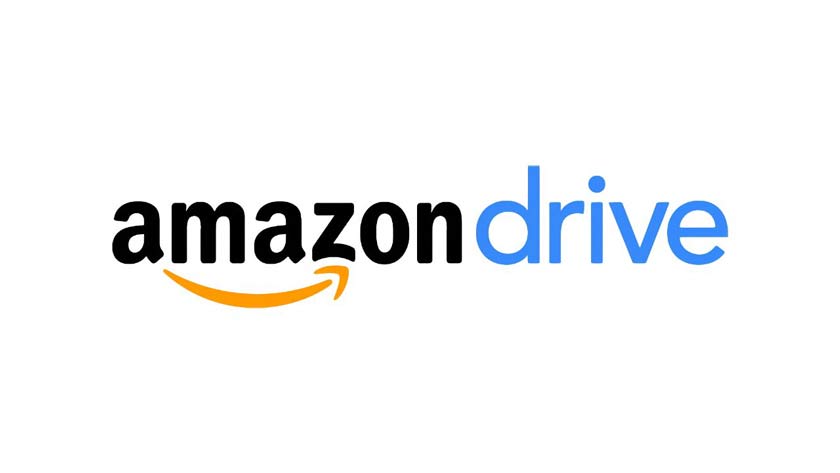 Coming from Amazon.com, this cloud service is a great way for Amazon Prime members to get unlimited images storage space as well as 5 GB of free space for files. However, those who have an account can share their files through a public link with those who aren't users of Amazon Cloud service. You can upload files using a web version, but you can also use a mobile app for iOS or Android devices. However, there is no option for you to share a folder.

PROS:
Amazon Prime members get unlimited storage space for photos and 5 GB for other files
A mobile app is available for iOS and Android devices
You can share files via a public link
CONS:
The folder cannot be shared
The Final Thoughts
Well, that's about it. We gave you a list of seven best cloud storage services that are totally free. Whichever one you select, just be sure to know your needs before that. As for the previously mentioned cloud storage services, know that all of them have their own advantages and disadvantages because nothing on this planet is impeccable. So, have realistic expectations, and enjoy sharing files with your friends, family, and co-workers, and knowing that they are well protected.