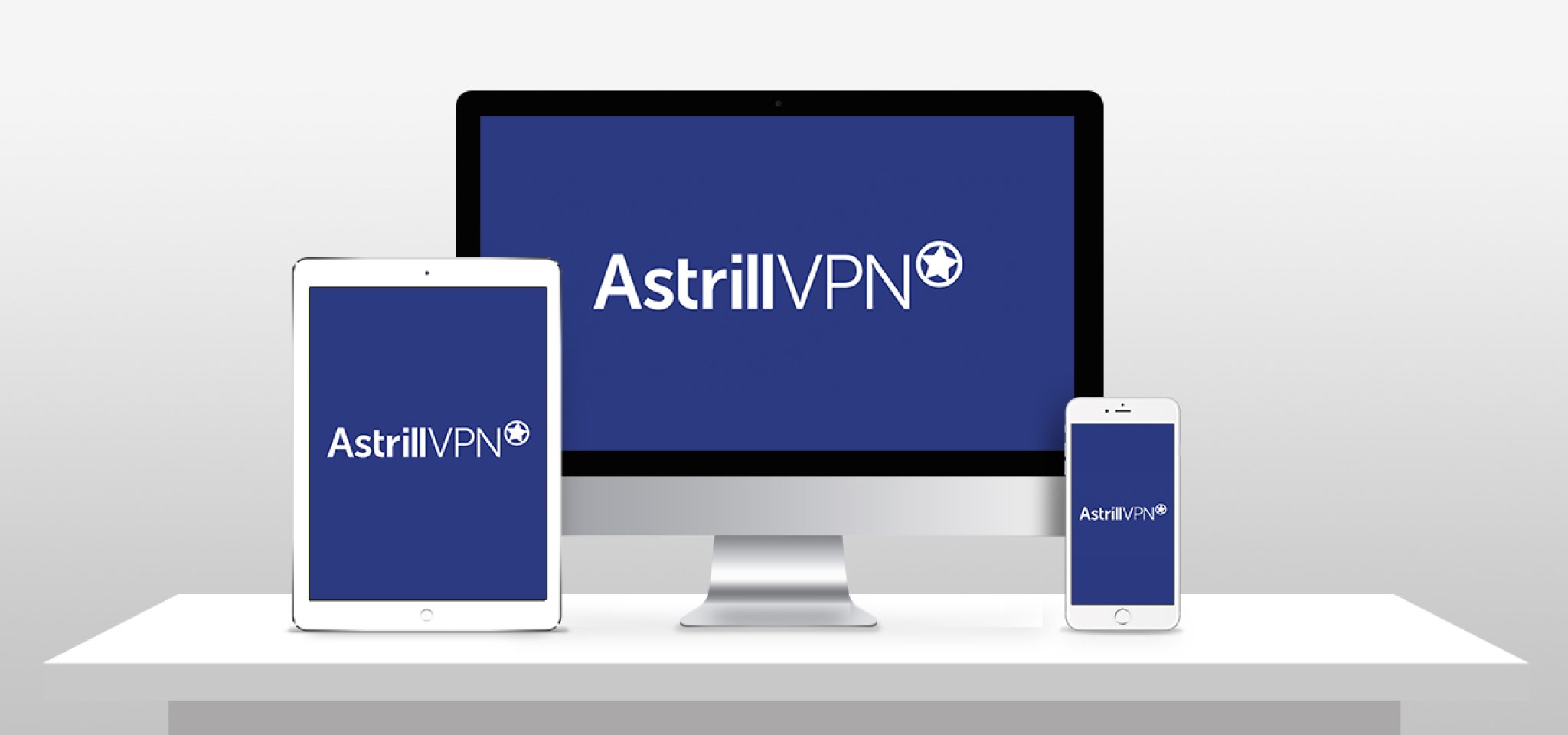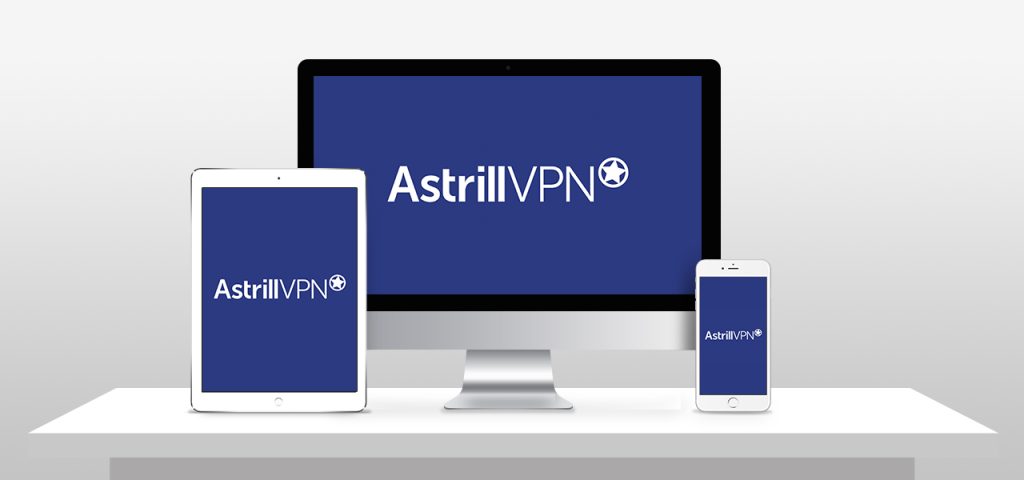 Astrill VPN is a wonderful person VPN client that provides applications for just about every operating system out there. This VPN offers a product chockful of security features such as OpenVPN encryption and a kill-switch ensuring that users are sure to keep coming back. It also helps that Astrill VPN is headquartered in the Seychelles, keeping Astrill as far away from nefarious or censor-friendly governments.
This Astrill VPN review aims to take a deeper look at what users can look forward to when using this VPN. Let's begin.
Try Now
What is Astrill VPN and What Makes it the Best VPN Service
check this out to learn everything about Astrill VPN
Presentation
Astrill has definitely established its brand as a high-end VPN client, offering all the features that customers can expect from the best. For one, there are over 109 server locations for users to select from, making it the ideal VPN for unblocking geo-fenced content and spoofing. The Windows client particularly is laden with a host of features that can be customised.
For one, users are able to select various encryption options. Additionally, there is also IPv6 leak protection, DNS leak protection and of course, a kill switch. All of these tools have been implemented to a high degree and that shows the level of dedication Astrill has put into its VPN service.
People new to VPN services might discover a steep learning curve when dealing with this VPN client, however, the majority of settings have been defined by default. This means that users simply have to select the drop-down menu when starting out and everything else is sorted.
Plans and prices 
When it comes to prices, AstrillVPN has long been known for having high prices and that remains the same as with other Astrill VPN reviews. Users can use the 1-month plan which costs just $20 a month. While other VPN services tend to have various plans and tiers for customers to select from, this VPN service only has one plan split into 3 payment methods.
If users want something a bit longer term, they can go with the 6-month plan which drops the monthly price to $15 per month, paid as $90 every 6 months.
For users that prefer an even longer commitment, there is the 1-year plan which costs $120 every year. When broken down, it means users pay7 just $10 per month for AstrillVPN. These prices are high, especially when you compare the prices of other VPN services out there.
Check out Astrill's amazing offers here:
Summary Sheet
| Characteristic | Value |
| --- | --- |
| Does this provider have a no-log policy? | Yes, this provider doesn't log your activities |
| Is this VPN service good for P2P? | Yes, it is good for torrenting |
| Netflix catalogues availability | US, UK, AU, CA, FR, DE |
| How many devices can be connected simultaneously? | This provider allows 5 simultaneous connections |
| Server locations | 60+ |
| Supported apps and devices | Android, iOS, Windows, MacOs, Linux, Chrome, Router |
| Any refund policy? | Yes, the money-back guarantee lasts No days |
| VPN protocols? | OpenVPN, StealthVPN, OpenWeb, L2TP, IPSec, SSTP, Wireguard |
| Bandwidth? | Unlimited |
| VPN encryption? | Most secure VPN encryption: Military AES 256 bits |
| How many IP addresses does this service provide? | This provider doesn't disclose that information |
| VPN Servers? | 300+ |
Using the VPN
It's actually surprising that there isn't that much information about the VPN's website unblocking capability. You aren't likely to find a page that highlights the services and sites that this VPN can unlock. So you most likely will be left to do a bit of trial and error when figuring out which sites and services can be unblocked.
That being said, you can use it to unblock Netflix in the US without so much as a bother. With Astrill, you can stream your movies and shows in high definition. The same can also be said for Disney+, however, it does falter where Hulu, Prime Video and BBC iPlayer are mentioned.
VPN features 
Platform availability
Astrillvpn comes packed with various privacy-enhancing features. You are able to seamlessly install it on any iOS, Android, Linux, Mac or Windows device without any headaches or teething issues. You can also use this VPN with routers, as it enables you to make 5 concurrent connections ensuring that you can secure multiple devices.
Servers
Compared to other premium VPN providers, AstrillVPN has a smaller network. Nevertheless, 109 locations aren't bad, coupled with the fact that users get unlimited server switching, unlimited speeds and dedicated P2P VPN severs. Users can also enjoy the benefit of VIP servers which prioritise traffic. This can be great for users living in Asia or gamers looking to neutralise any latency their network might have. For these servers to be available, users will have to pay an additional $10 per month.
Split Tunnelling
AstrillVPN comes with 2 multipurpose split tunnelling features. The first one is the Application Filter which lets you choose the apps that can be routed via the VPN connection. The second is the Website Filter which can be applied to certain IP ranges or the entire domain. These features can come in handy for users that love to use their unmasked ISP connection for local services or company intranets, while their VPN can handle everything else.
Kill Switch
There are times when you lose connection; this can happen even with the very best VPN in the world. VPN Astrill has come prepared for that with its kill-switch known as App Guard. App Guard is available on Windows devices, and it is a lot different from your typical run of the mill kill-switch. This feature enables you to specify the applications that are to be affected by the kill-switch if there is a network dropout.
Certain applications that can leak your true IP address will be instantly disconnected, while those marked as safe will not be disconnected making sure that any connection loss you suffer on your VPN is minimised. The great thing about this feature is that it is automatically enabled once you start VPN Astrill for the first time. This is perfect for those new to VPNs as they don't have to stumble around trying to find the right setting.
DNS Leak Protection
VPN Astrill provides users with the choice of enforcing IPv6 leak protection, WebRTC leak protection and DNS leak protection. What's great about this is that DNS leak protection is actually a built-in feature for the VPN on any Windows device. These protections are strictly enforced as over the course of the Astrill reviews, there were no DNS, WebRTC or IPv6 leaks.
This just goes to show that the VPN's Windows client is efficient at doing its job of preserving your privacy. This doesn't unfortunately extend to the VPN Astrill android client as it did have some DNS leaks over the course of the Astrill VPN review.
Windows client
The Windows client is quite sturdy. Once installed, it can be found safely squirrelled in the notification part of the Start bar. The client has been designed with a major focus on usability, with the setting being just one click away. In the settings menu, users are able to choose the level of encryption they desire using the OpenVPN protocol.
It is also possible to select privacy settings to gain access to the leak protection and kill-switch tools. Once a user has navigated to the OpenVPN menu, they can find a small lock right next to a server's location. The lock stays in place symbolising that the user is protected. In order to access any new server locations, users will need to disconnect the VPN.
Test results
While writing this Astrill VPN review, VPN Astrill was able to place moderately high in overall speed tests. This is actually a great achievement considering that some VPNs aren't this fast. This just goes to show that VPN Astrill is one of the fastest VPN services out there. The connection is also fast when using the extremely secure OpenVPN protocol, that VPN Astrill was still able to have an average download speed of 80.2 Mbit/s.
Such speed is extremely quick, so quick that not every premium VPN provider is able to provide it. You should know that these speeds are capable of handling data-intensive actions such as VoIP calls, online gaming and HD streaming.
VPN Astrill's burst speed maximum is a little less impressive here, however speeds of 386.5 Mbit/s aren't anything to laugh at. If you are cautious about experiencing a loss of speed, you can simply choose a VPN server right in a neighbouring country.
Conclusion
Generally, AstrillVPN is a great VPN service for just about every operating system out there. It is also a great choice for users, particularly those on Windows devices. The most efficient iteration of AstrillVPN is no doubt its Windows client as it offers great cypher choices ensuring the service remains secure. 
Whilst AstrillVPN can be a great choice for those wanting to gain access to US Netflix, others looking to unlock other blocked streaming providers might want to use another service. At this time only US Netflix and Disney+ have been proven to work with AstrillVPN.
One thing that might cause people to have second thoughts when this VPN is considered is the Astrill price. No matter how you slice it, Astrill VPN has one of the highest subscription prices out there, even amongst the high-end VPN providers. It also doesn't help that there are no coupon codes or money-back guarantees. These sort of things or lack thereof can cause some prospective customers to look elsewhere. 
One bright spot in all of this is that users get a robust group of features to use in exchange for what is a somewhat hefty fee. Astrill VPN users get optimised VIP and P2P servers, a kill switch, multifunctional split tunnelling features and a great compatibility mode with almost every operating system out there. The features also answer the question "is Astrill VPN safe.
PROS
Astrill is easy to use
It has a strong encryption
Astrill has good customer service
You can use Astrill on 5 simultaneous devices
You are covered by their money-back guarantee.
CONS
No live support available
Some users report connection speed issues