Best Cloud Backup Services in 2023: Everything You Need To Know
The best cloud backup services enable you to avoid the catastrophe of data loss. They copy your most valuable personal files automatically to cloud storage servers which you can access from just about anywhere in the world. Cloud backup solutions exist since the most secure backups which are provided by an external hard drive, cannot be always connected to your personal computer, a local network drive. At the same time, a solitary event of fire, theft or flood might cause you to lose both your personal and your backup drive. In these situations, the best cloud backup services, also known as online backup or secure backup services, helps to stop total data loss.
Choosing the best cloud backup service
Data Centre Physical Security
Cloud backup service providers must ensure the physical protection of their servers and data centres. Apart from having a security team constantly monitor all offline and online activities around the area, the best cloud backup services integrate a multi-level access policy. What this means is that only a select few employees have access to the physical data storage. Various security protocols in the data centres ensure the servers do not become destroyed or fail.
Data Encryption
A cloud backup platform ensures that your data remains encrypted at rest in their servers and while it is in transit to said servers. Most best cloud backup services use encryption keys which ensure your data is encrypted are also encrypted
Most cloud backup systems mostly utilise AES data encryption because of its high information security level. Additionally, client side encryption security measure which translated to cloud backup providers not having the encryption keys. This means that you are the only one with them, and only you are able to access your files.
Nevertheless, it is important that you remain careful and vigilant when keeping your private keys. This is because the moment you lose your keys, you lose every bit of your data that is backed up.
Certificates and Compliances
Most cloud backup providers can get multiple certificates and compliances. To have the certificates, these providers have to undergo rigorous verification and intense scrutiny from third-party inspectors to make sure every process involved in storing your data falls in line with data privacy laws. Because of this stringent check, a cloud backup provider can't simply states that they are certified or have a certificate of compliance. Every bit of their standards have to be checked.
Redundancy Systems
The majority of best cloud backup services typically utilise redundancy systems in conjunction with redundant data storage and collection protocols. This helps to stop the chance of your data becoming corrupted. It can also lower the chance of suffering data loss as a result of electrical failure. What this simply means is that your information is store many times over various servers which are typically situated in various locations.
Privacy
If there is one thing nobody wants to happen to them, it is to have their personal data carelessly exposed for the whole world to see. Having your data breached is something everyone tries to avoid. Some buzzwords are quite popular in today are zero knowledge and client-side encryption. They have to do with how online backup service or secure backup service handles your encryption keys and passwords.
A general rule for online backup service or secure backup is that they use a system that doesn't provide them access to your encryption keys or password. In instances where the online backup service doesn't have client-side encryption, it is important that you pay attention to its privacy policy.
Flexible storage
A good cloud backup service needs to allow you to choose how much storage you need and change it easily – or even provide unlimited storage. That means providing a straightforward online interface for doing so or allowing you to hop on a call with a representative and change your storage.
Integration
Since you'll be using cloud storage a lot for backups and file sharing, you'll want to be able to easily integrate it into any device you choose. That's why you should always see what platforms the cloud storage service supports before making your choice. This can be a huge determining factor for what you ultimately decide on.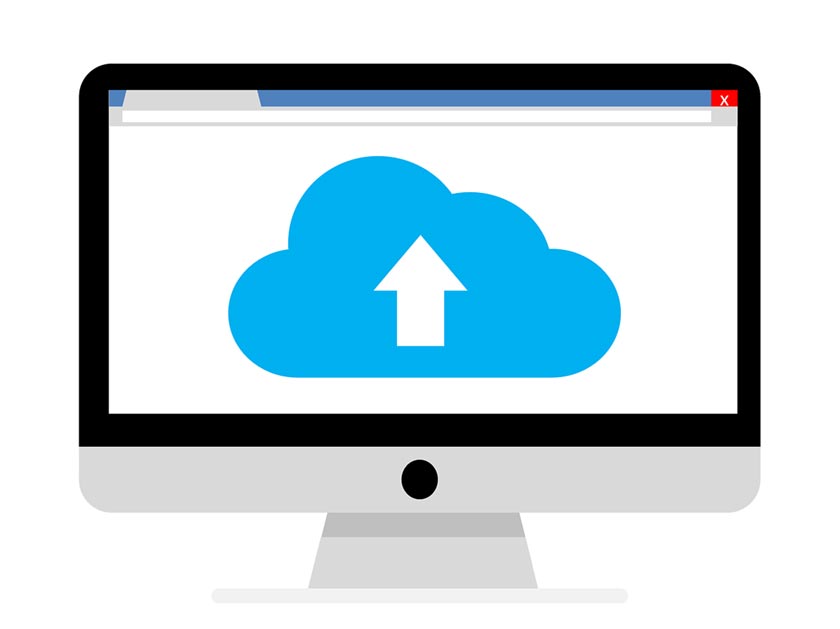 Why you should use cloud backup
The information that you store in the cloud is much safer than it is on your hard drive. Offsite and away from most employees, cloud servers are housed in warehouses and are heavily guarded. Moreover, the data is encrypted on those servers, which makes it a painstaking, if not an ambitious task for criminals to hack it.
Malware infection on your home computer could expose cybercriminals to all your private information, and even leave your data vulnerable to threats from ransomware. Generally, as a protection against ransomware, we highly suggest backing up your files to a cloud backup storage.
When the very first companies offering online backup services or secure backup services were introduced, they were hard to configure, expensive and extremely slow. Most people at the time believe why would anyone want to go through such an arduous process, especially considering they tended to have their backups using external drives.
That being said, having local backups are not fool proof. They can have issues, they can be hit and miss. You could decide to use your local backup one day and discover that it has failed and all your information stored in it is long gone. With the best backup services, you don't have to ever worry about that. Your backups are always secure regardless of what happens.
For one, the best online backup services have redundancy built into them, which ensures your data is stored in at least two places. This means if for whatever reason a server fails (seldom happens) your data is still safe and secure.
Free cloud backup services are limited
You need to steer clear from free cloud backup services as these services offer extremely limited protection from things such as data loss. Additionally, the support they offer typically pales in comparison to the subscription-based model that the best cloud backup services utilise.
Most people tend to consider free cloud backup services as the design of a cloud backup service means that it is a product you are going to be paying for, for years to come. However, one thing you should understand is that the best cloud backup services are generally subscription-based, with the features partitioned to different fees. This means that you can select a product that works well with your budget, providing you with the best opportunity to compare cloud backup service plans before selecting one.
While free backup cloud services only offer limited storage and usually one tier with basic features, the best online backup services let you select your price point based on how much cloud storage you require,  or how many devices you aim to use with that account. Additionally, while free cloud secure backup services might offer decent storage options, you also have to be aware of the fact that some tend to place upload limits on file sizes.
When considering an online backup service, you should note that home backup users tend to have wholly different needs compared to business users. What you aim to backup typically determines the online backup service or secure backup you go for. If you are tyring to backup files belong to a business, you would need a larger-scale cloud backup solution, with features to match.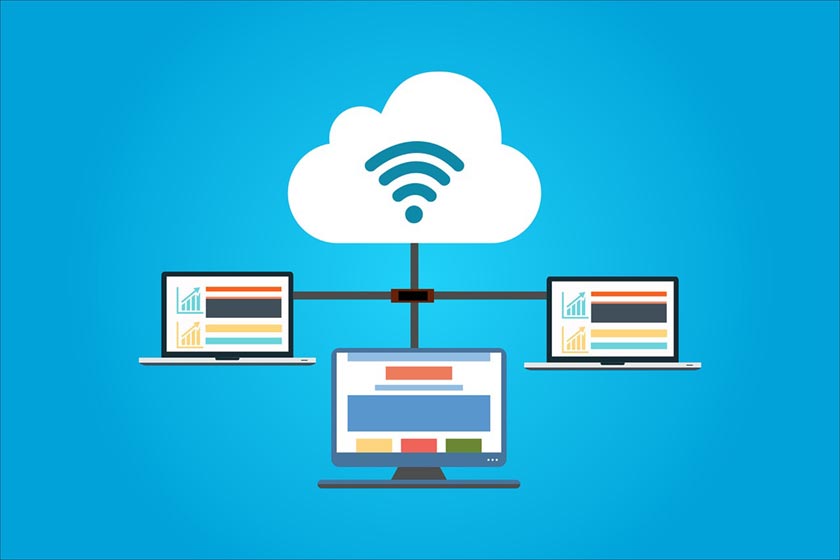 Differences between cloud backup and cloud storage
Cloud storage is designed to complement the resources available to your hard drive, making it easier to view and edit documents from multiple devices. Cloud backup is crafted so that, in the case of data loss, you can recover files.
You have to manually pick files that you want to save in the cloud with cloud storage, while cloud backup services automatically function to save and sync files saved on your computer.
To keep your data secure, cloud backup providers use serious security measures: Your information is typically encrypted on both the storage and transfer. However, like the majority of cloud storage services, only on the server-side can files be encrypted, making the process of data transfer less reliable.
It is important to know that cloud-backup services are not the same as your typical online syncing services such as iCloud, OneDrive, Google Drive or Dropbox. To define, your typical online syncing service is software that has been designed to create a cloud based mirror of certain group of folders or files located on your device. These files are then duplicated and then sent to every one of your linked devices. This means that you can have instantaneous access to every one of them. Try thinking of the syncing service as a sort of central cog on a wheel, with all the linked devices located at the end of the wheel spokes.
This process is completely different to the way cloud backup services work. For one, they are much simpler. All they do is periodically or continuously copy most if not all of your folders and files on your computer onto their own cloud servers. This means that your information remains on the remote backup servers till you actually need it. Think of it as an emergency scenario where you hope you never need it. The majority of best cloud backup services provide lots of storage space for a subscription fee. These fees are generally much cheaper than what you would get from an online syncing service, gigabyte for gigabyte.
Some of the best cloud backup services let you seamlessly offload files and folders you do not immediately require to online servers, thereby freeing up storage space on your hard disk. Some cloud backup services function in a different manner, and they are known as cloud archiving services. These products are typically inexpensive, however, they attach a fee for those looking to redownload their files. The purpose of this is that you would have no reason to download any of your archived files.