Xtra PC does it work? How good is Xtra PC? My Xtra PC reviews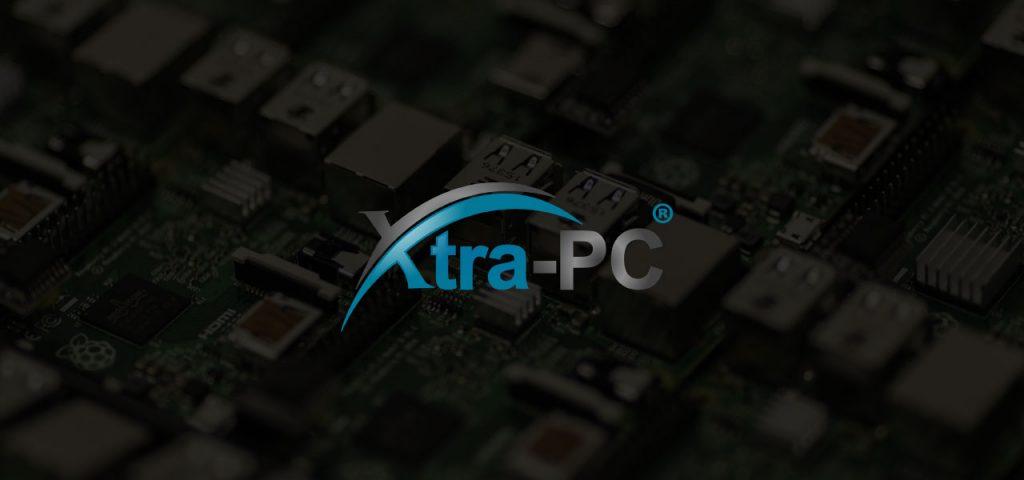 So I've decided to try a new gadget that I've heard of. While it's mostly recommended to speed up ageing computers, it can also allow users to use any desktop computer anonymously. And you know how much I value privacy, which is a right we should all protect. Therefore, I think this could be a solution for those of you who can't afford to leave their device unattended. Or who want to keep their sensitive data in their pocket! But let's not waste time: Here are my Xtra PC reviews 2020.
What is Xtra PC UK?
First of all, don't get too excited about this small USB stick. Because this kind of solution, a PC stick, has been on the market for ages. And it works as advertised. If you're a bit tech-savvy, you might even have played with open source software to create your own bootable Linux on USB, as I did a few years back. So if you wonder: Does Xtra PC work? Yes, it does. Or: Is Xtra PC scam? No, it's not.
While you may only be familiar with Windows or Mac, there's an all-new world out there with Linux. And Xtra-PC is harvesting the power of Linux to offer a device you can plug into your old or slow computer and instantly make it blazing fast! Basically, it bypasses your computer's Operating System (OS), whether it's Windows or Mac. And it launches a session on the Xtra-PC dongle, combining Linux and the hardware of your PC.
Because Linux is very lightweight and fast, it will feel like a real boost to your computer. And you don't have to do anything but plug Xtra-PC into the USB drive of your PC. Then you turn your device on, boot from USB and set it up once. And you instantly get a performance boost. Xtra-PC comes with all the software you need to efficiently use your computer, including Open Office, Firefox Web Browser, Media Players, and more!
In addition, you can still access the files on your hard driveand save them on the drive. So if you had trouble extracting the datafrom your old computer, that's a better solution than using computer repair services. And it's much cheaper too.
Get ExpressVPN
Extra-PC - limited discounted offer
Bring your computer in your pocket, enjoy Xtra-PC with my exclusive offer now.
Xtra PC UK price
Now you know what is Xtra PC UK. But how much does it cost? The company offers three products. Each one is an Xtra PC flash drive, which comes with different specifications. Xtra-PC Turbo 16is the cheapest version. And it comes with 16GB of storage. I'd recommend it if you just need an extra PC, to troubleshoot your desktop computer, in case something goes wrong. Because you can't store much on 16GB. So forget about your thousands of photos and hours of videos…
Xtra-PC Turbo 32is a better alternative. First, it's even faster. Second, it comes with 32GB of storage, which is twice as much as the previous model. This model is particularly adapted for notebooks. Because it's compact. So you can leave it plugged easily, even when you travel.
Finally, Xtra-PC Prois their ultimate solution. First, it's faster than previous models. Second, it offers 64GB of storage. Third, it's loaded with FileRez, a file rescue software. But the performances come at the expense of size. Indeed, it's not as compact as Xtra-PC Turbo 32…
While I don't have any Xtra PC coupon code, you can get a discount when you buy Xtra PC in the UK. And that makes Xtra-PC affordableto all. Also, if you buy more than one, you get an extra 50% discounton the second one!
And whatever model you choose, you can benefit from their 30 days money-back guarantee. So if you're not satisfied with their product, you can simply send it back to get a full refund.
Protect your privacy with Xtra-PC
I've been to their website. And I know what is Xtra PC. I know they're focusing their arguments on computer repair and boost. So I get it that you can speed up old laptop, access files from your old PC or save time and money from using the same device longer. But what I find more interesting is the fact that you can use any desktop computer without leaving traces. Because you're not using the system's OS, but the OS from the Xtra PC USB. So it means that you won't touch or modify the existing files in any way. It's a totally independent OS that you're the only one able to access.
Therefore, you can use any PC safely, without the risks of getting spied on or without getting a virus. And it's the perfect tool when you travel from hotel to hotel. Indeed, you can use the business centre or even the computer in the lobby with your own OS. And it will be like if you were working on your own computer, no matter where you plug the Xtra PC. So you can access sensitive information, check your bank account or connect to your social media accounts.
Combine this with a VPN for Linux to guarantee that both locally and globally your online activity remains anonymous. And if you're feeling paranoid, you could even use it at home. Simply buy a computer and use it exclusively with Xtra-PC. And if anyone connects to your PC while you're away, there will be absolutely no data on it to steal. Because everything will be stored on the thumb drive, in your pocket. I think some journalists use the same kind of method at work.
Get ExpressVPN
ExpressVPN - the best VPN for Xtra-PC!
Excellent streaming speeds / Great server availability / User-friendly
Xtra PC UK: Conclusion
You've reached the end of this Xtra PC reviews. And you know what is Xtra PC and how does Xtra PC work. In addition to boosting your old computer, it's a device you could use to increase your privacywhen using a desktop computer. Because every trace of your activity remains only on the USB drive. So when you leave the device, it will be in the same state as it was before you use it.
The only major drawback I see is that the device is running on Linux. And this could be an issue if you're using software for which there is no portability. While you'll find many open-source alternatives for your needs, Gimp is not Photoshop. And Open Office is not Microsoft Office. So make sure that you can replace each of the software you use on a regular basis before purchasing Xtra-PC. How good is Xtra PC? Excellent!
Xtra-PC
Xtra PC is your new pocket computer. And you just need to borrow the hardware of any desktop or laptop to make it work. You can plug it on any device to speed up a slow PC or to avoid leaving any trace of your activity. And it's really affordable!
Xtra PC reviews: Great!
Xtra-PC is a gadget that could prove efficient to protect your privacy at home or on the road. It allows users to speed up their slow computers and to retrieve data from their old PC. But you can also use any device anonymously, without leaving any trace of your activity. While it runs on Linux, anyone can easily use it.
---
PROS
More privacy
Works with any MacOS or Windows over 12 years old
Very easy to use!